The secret to the success of his business was building the foundations online, with an actual store coming years later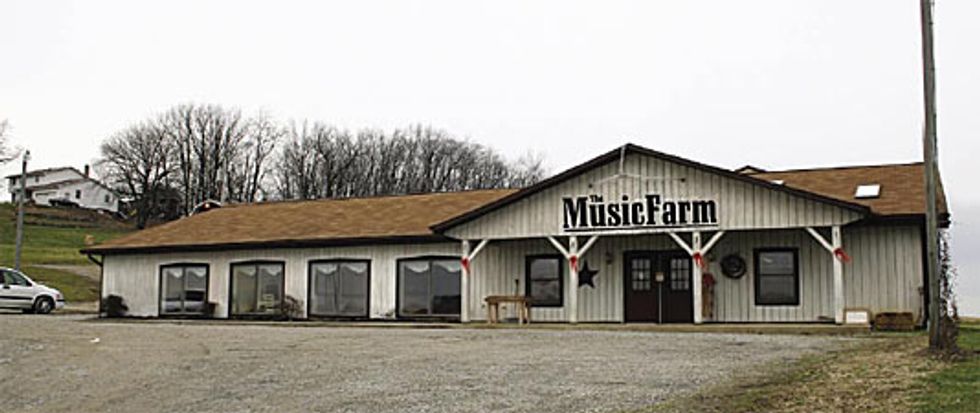 In the vast landscape of Internet musical equipment outlets, there are plenty of options for musicians looking for a deal. Many independent brick-andmortar retailers have jumped to the Internet in search of added visibility. For Brian Robinson, owner of The Music Farm, the secret to the success of his business was building the foundations online, with an actual store coming years later. The showroom location is set to open on May 5, 2007 right outside of Orrville, Ohio – or, as sales manager Todd Mobely puts it, "right in the middle of farm country."


The Music Farm is a successful online music instrument store, dealing largely in Dean and BC Rich guitars, but also providing customers with access to a wide range of musical instruments, ranging from higher-end guitars to cellos to trumpets, and all types of accessories in-between. Their longtime goal has been to provide their customers with large store prices and small store service. Now, they aim to do that faceto- face, not just over an Internet connection.
"People think we're nuts for opening a retail store," said Mobely, since the online revenue is traditionally much greater than in a physical store. They aren't opening the store for the money, however. Mobley said that the store will rely on online income, so that if they don't sell a guitar for a week in their new location, they aren't going to worry about going under.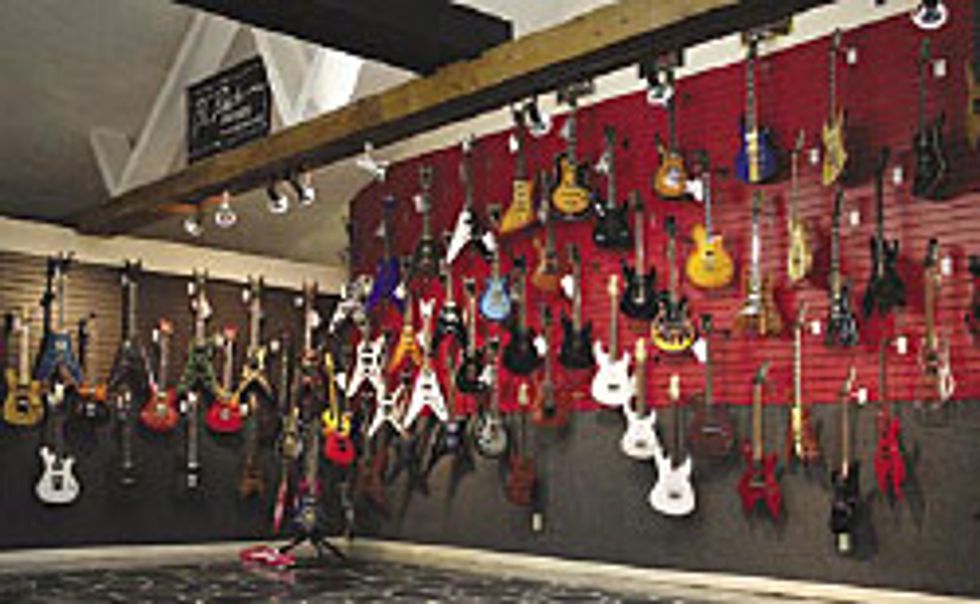 Still, Mobely and Robinson hope that people will want to make the hour trip from Cleveland, or even further, to experience their shop. "We'll definitely be a destination store," Mobely said, referring to the somewhat-remote location 20 minutes away from any city. The Music Farm, appropriately surrounded by farmland, will exist in a 7,500 square foot building that slightly resembles an Old West trading post. The building's inside will be "guitar heaven," according to Mobely, with walls of guitars and drum sets on rotating platforms.
With the opening of the new store, The Music Farm is working to add more instrument companies to their arsenal of axes, with Washburn onboard and Schechter on the way. They are also looking forward to buying, selling, and trading used instruments. Having worked in retail for years before The Music Farm started in 2004, buying instruments was something that Mobley had missed for the past three years.
They are looking to be able to also deal the used and vintage pieces on the website, but are taking it one step at a time. Though they have already doubled their staff to accommodate the new building and booming online business, keeping up with a steady rotation of bought and sold used instruments would require full-time help in itself.
Using their strong online presence – they were the largest online dealer for Dean and BC Rich in 2005 – The Music Farm hopes to be a successful and unique presence in the realm of instrument retailers.
---
The Music Farm
themusicfarm.com