Inside the Martin Owners Club''s 2009 event in Nazareth, PA
Every year, C.F. Martin & Co. hosts the Martin Owners Club even at their Nazareth, PA factory and museum. Open to members of the Owners Club, the event features demonstrations, clinics, performances and tours, along with a buffet lunch. This year, the event was held on July 31 and attended by approximately 900 Martin Owners. We were there to take in the festivities and see what the event offered Martin owners.

The event featured a main tent and a south tent full of activities and performances. Clinics included acoustic guitar electronics demonstrations from Fishman, Roland and D-TAR; two "Care and Feeding of the Martin Guitar" sessions; a neck shaping demonstration and a children's program.

The event also featured a meet-and-greet with Robert Goetzl, the artist behind the new LX Martin Tour Guitar.

Click next for our photos from the event...



The Martin Guitar Factory, styled after the original Nazareth PA location.


Headstock inlay in sidewalk outside of front door.


The Martin Guitar Factory lobby - note the bracing on the ceiling.


Unidentified guest jam in the lobby.


Unidentified guests jam in the lobby.


Dick Eyman of Manheim PA shows off his left handed Martin 000X Hippie model.


Michael Burkum of Medway Mass (Berklee Alumni) takes a few hours off from a family vacation to check out some new Martin Guitars.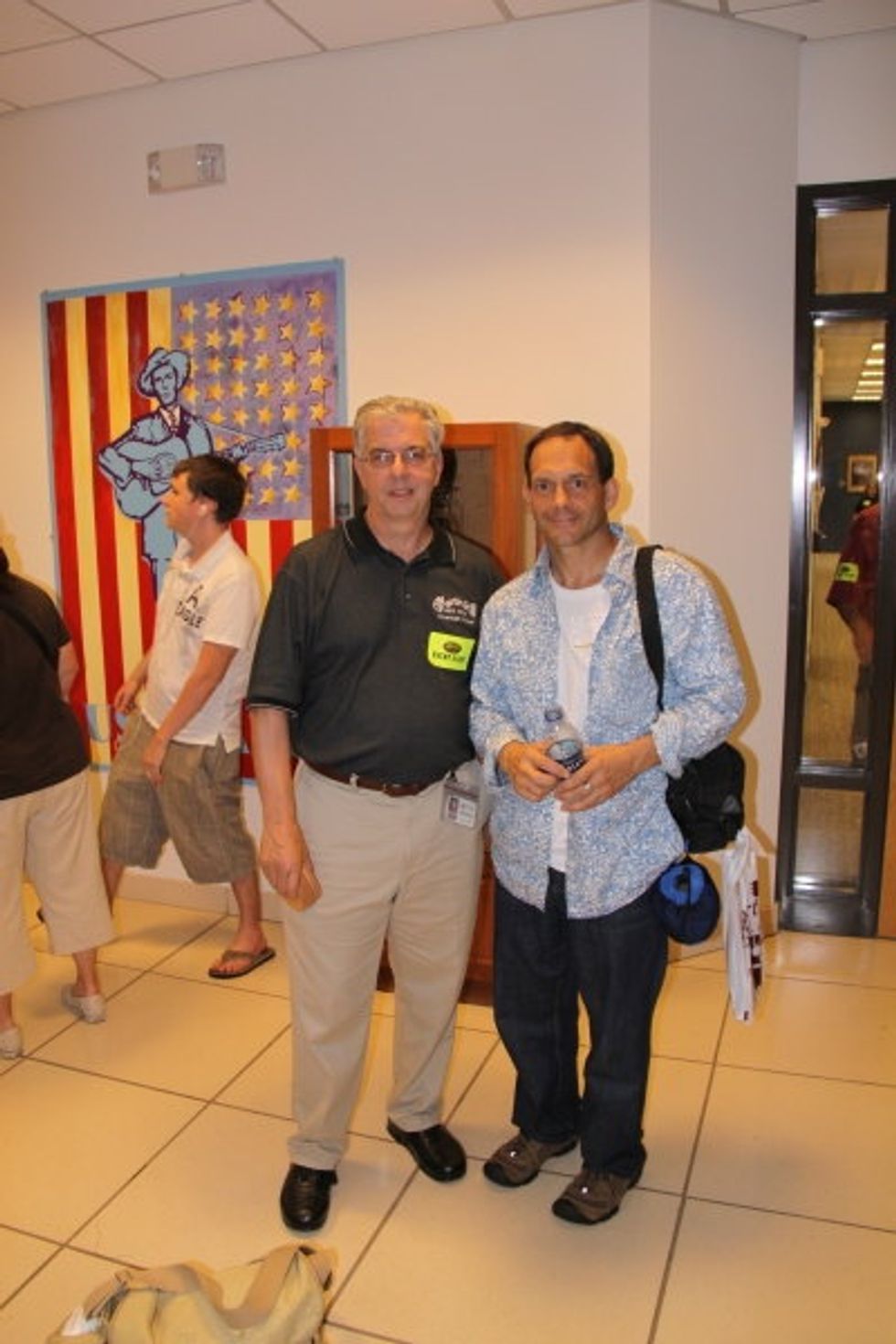 Denny Tenges (Martin) and Bruce Birenbaum (Peterborough NH) get ready for a factory tour. Factory and museum tours were held from 8 a.m. to 2 p.m. for attendees.


Kenny Sultan playing his 000-18 signature Sunburst model. The blues, rags and "goodtime music" master took the stage following an open mic earlier in the morning.


Thom Bresh playing his Travis/Bigbsy Martin D28 modeled after his dad's (Merle Travis) original.


Chris Martin addresses the crowd of approximately 900 Martin owners that came to the event in the main tent.