30 pedalboards used by Premier Guitar readers
"CJ's pedalboard is a Gator GPT-PWR powered board with a DigiTech Hardwire HT-2 tuner, Tonebias-modded Crybaby Wah (adds true-bypass and LED), Lovepedal Amp 50, Lovepedal Eternity Fuse, Fulltone OCD v4, Voodoo Lab Micro Vibe, Lovepedal Babyface Tremolo, Hardwire CR-7 Stereo Chorus, and Hardwire DL-8 Delay/Looper. He identifies himself as, ""mostly a bedroom warrior"" who plays rock, alternative, blues, indie rock, classic metal, and Christian rock with his '70s Gibson Les Paul Deluxe Goldtop or '94 PRS McCarty Goldtop. "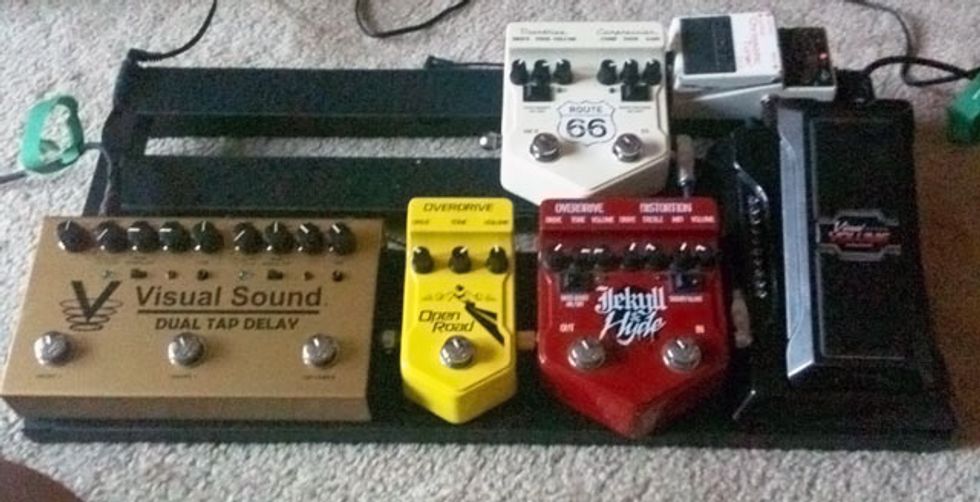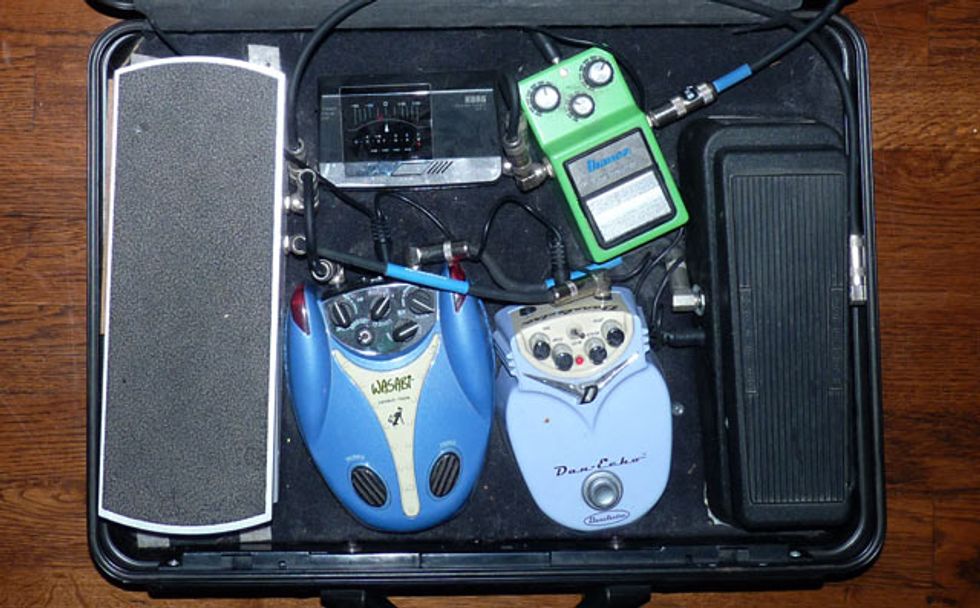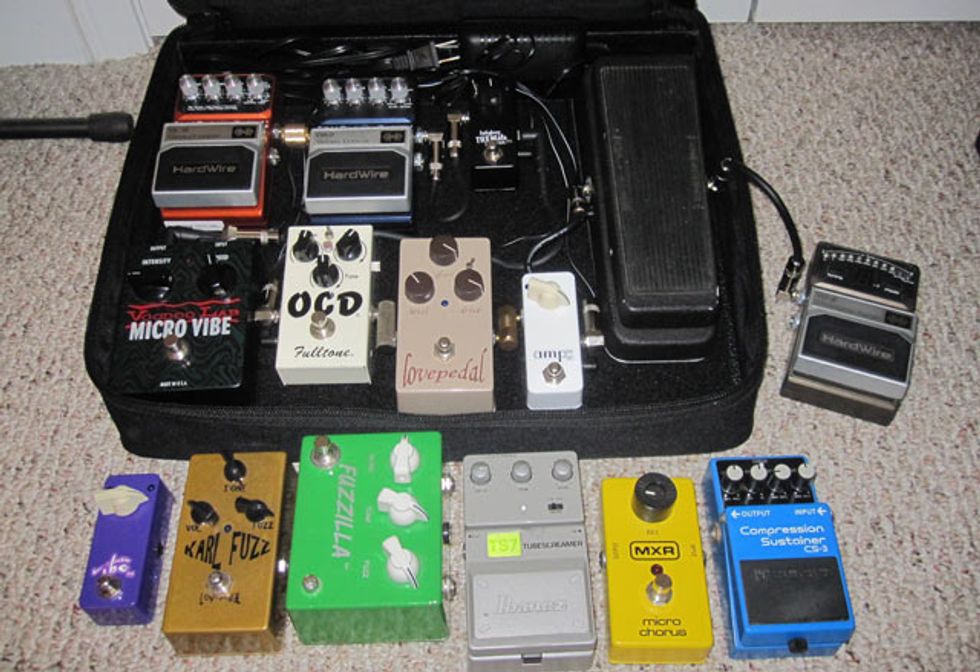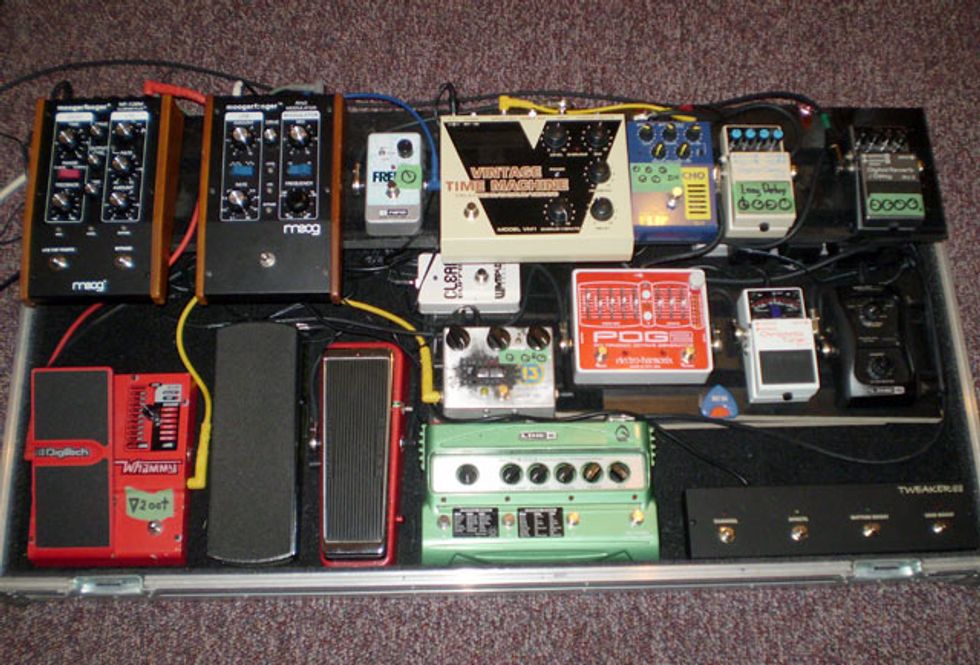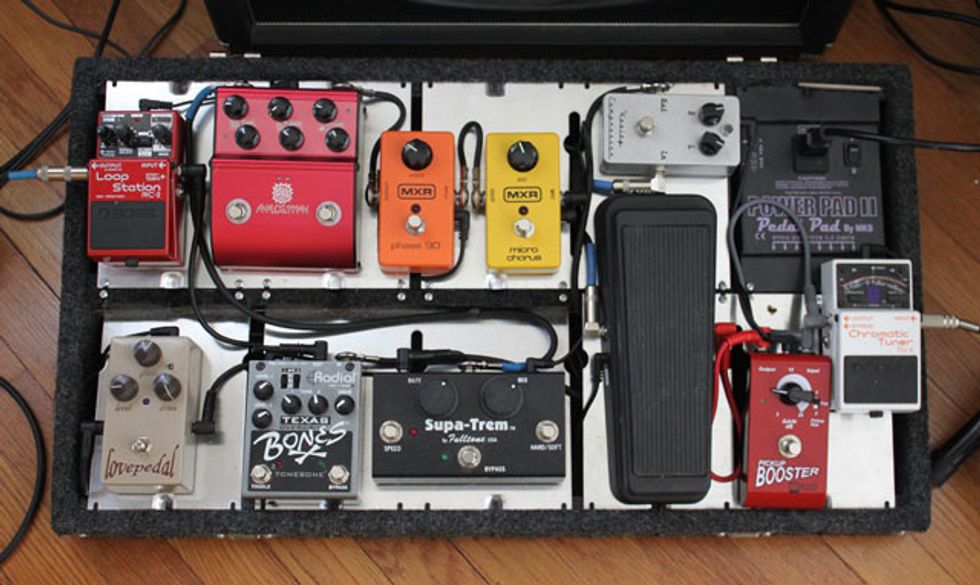 Submit your photos and captions to rebecca@premierguitar.com to be included in our next pedalboards gallery. If you've already submitted your photos, there's no need to resubmit, just keep an eye out for a future gallery.