NAMM Day 4 Wrapup: Editors' Picks
Anaheim, CA (January 17, 2010) -- NAMM is in the books. While we''re collecting our thoughts on all of the gear we''ve seen, here''s our final staff picks from the
Anaheim, CA
(January 17, 2010) -- NAMM is in the books. While we're collecting our thoughts on all of the gear we've seen, here's our final staff picks from the show. Make sure to watch the site in the coming weeks for more videos and photos from NAMM.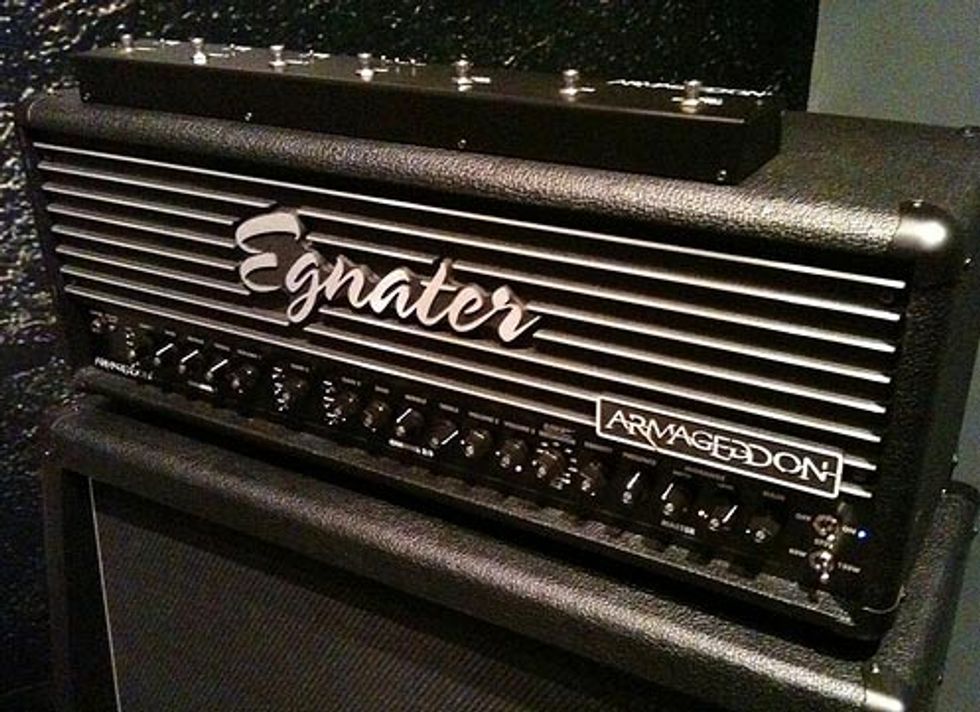 Egnater Armageddon - 120-watt, three-channel amp with a built-in ISP Decimater, footswitchable mid cut/boost and 5881s. "It's one of the coolest amps we've ever made," said Bruce Egnater.



Carr Artemus -- new 30/15-watt EL84 combo. Read the full news...



New Bogner Racks, including Fish Preamp



Evidence Audio Forte cable, first flexible cable form Evidence



Gretsch Eddie Cochran model. Replica of Eddie's original in his trunk when he died. Watch the video runthrough...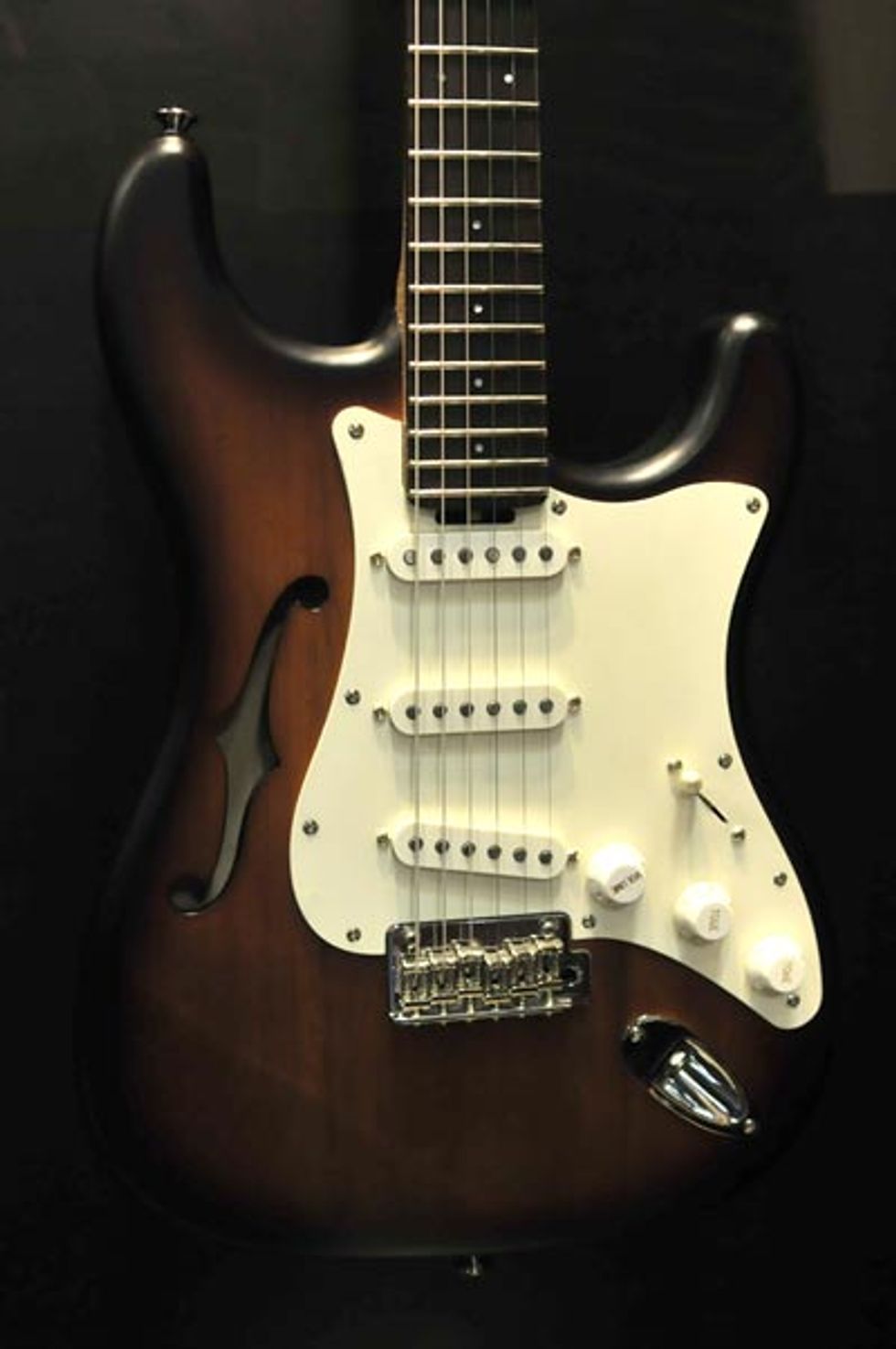 Cole Clark Hollow Baby - Hollow bunya body and Kinman single-coils



Electroplex Rocket 35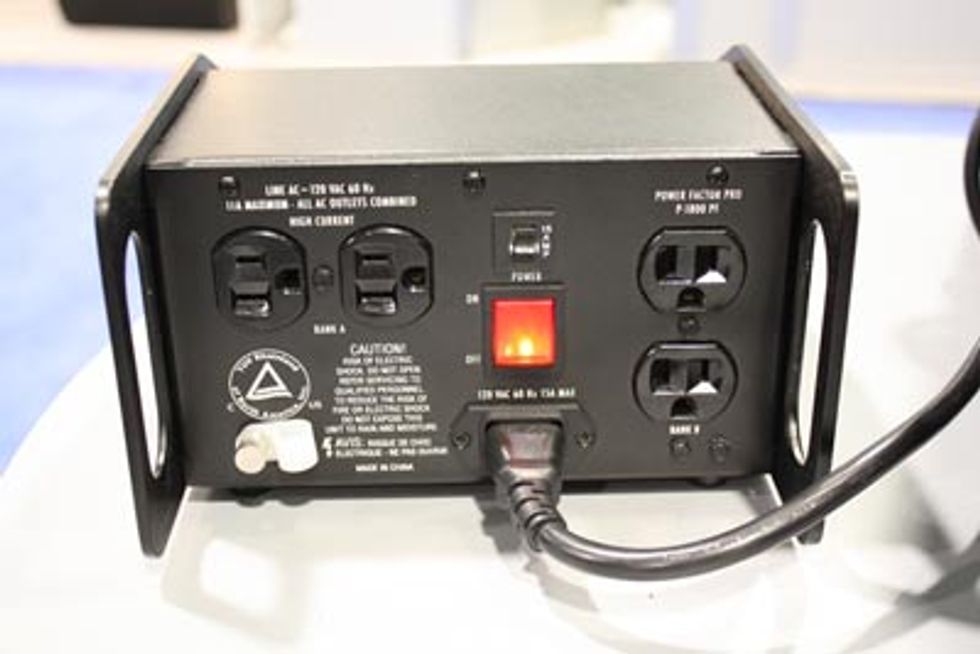 Furman Power Factor P-1800PF floor power conditioner. Read the full news story...



Gitane Thinline Gypsy Jazz Guitar w/ Fishman Aura System



Guilford Ty Tabor Signature Model



Hermit Cabs - A cabinet in a flight-case with doors on the front and back. Can convert from iso cab to closed-back cab to open-back cab.



Jackson Randy Rhoads - Limited exact replica of Randy's iconic original built in conjunction with the Rhoads family by the Jackson Custom Shop.



Koch Classic-SE - Either 6 or 12-watt combos. 6-watt features 1 EL84 or 6V6, 1 12AX7. 12-watt features 1 EL34 or 5881 and 1 12AX7. Master volume and gain boost.



Matchless Avalon 35 combo. Cabinet made of ancient kauri wood discovered underground in a New Zealand forest.



Matchless DC 30 in Plexiglass. Made for the show, the two plexiglass models were sold and Matchless' Phil Jamison said they'll be making more by request. He says the plexiglass is a darker sound, and the brighter circuit blend together well.



Pedaltrain Pedal Booster puts your pedal at an angle.



Toadworks Pipeline - Stereo harmonic vibrato/tremolo, great for surf, brownface-based trem.



Red Witch Medusa ChorsTrem - Chorus and Tremolo in a single pedal. Choose chorus or tremolo or blend the two.



Shure P9R - Digital wireless system for guitarists.



Sparrow Little Heartbreaker, left-handed



Teye Doubleneck



Radial Tonebone PZ-DI allows guitarists with piezos to run direct and piezo to one DI.



TWA Totally Wyked Audio TK-1 Triskelion Harmonic Energizer with vintage synth circuitry. Read the full news...



Egnater Tweaker - 15 all tube watts, five toggle switches switch between Vintage or Modern, USA or Brit, Hot or Clean and Tight or Deep. Buffered effects loop. Retail for $399/head, $579 combo.



Vox SSC-55