Beetronics Introduces Nectar Tone Sweetener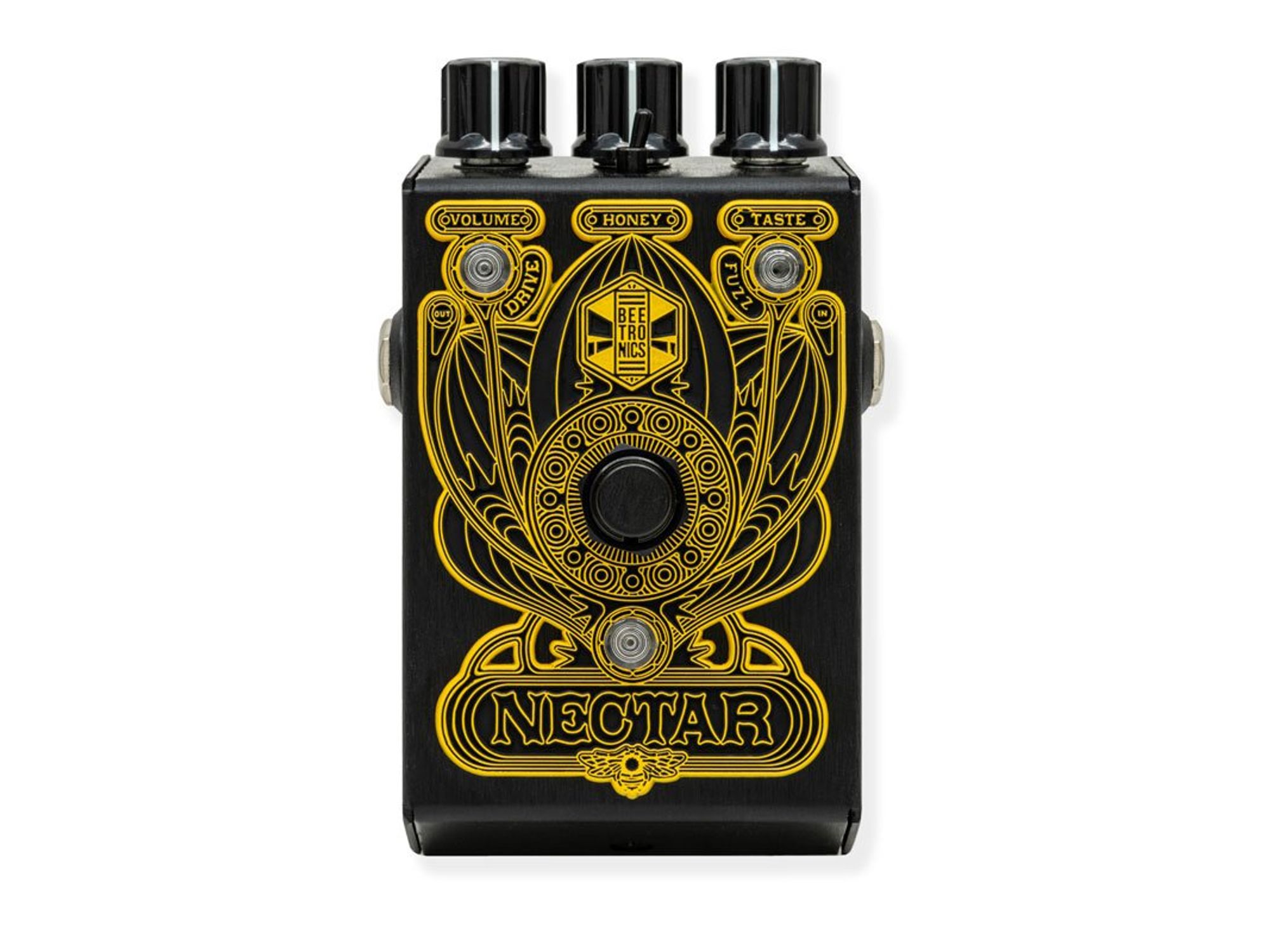 The Nectar "Tone Sweetener" fuzz/overdrive, is a compact and affordable guitar effect pedal designed to strike a perfect balance between versatility and simplicity.
---
Designed to offer a wide range of tones, ranging from a vintage tweed-style crunch to a full-bodied overdrive, and even a modern high-gain fuzz that pairs wonderfully with any guitar, pedal, or amp.
The pedal features three control knobs – Volume, Honey, and Taste – for shaping your guitar tone and output. The Volume control is a self-explanatory master volume. Honey allows you to select the amount of gain applied to your guitar signal. Taste allows you to fine-tune your sound and set the perfect EQ for each guitar or amp.
​ The Nectar pedal also sports a 2-position toggle switch to choose between the DRIVE and FUZZZ operation modes, while LEDS indicate the selected mode, even when the effect is bypassed.
With Nectar, every nuance of your playing is enhanced and sweetened in the best way possible, with plenty of headroom. The overdrive offers exceptional clarity and a touch of that classic "Tweedish" vibe; it excels on both clean and high-gain amps. The fuzz, on the other hand, has a modern edge and is possibly the easiest fuzz to play - very forgiving while still delivering that huge and buzzy sound.
Highlights Include:
Three control knobs and 2-position Mode selector
9-volt DC power required -- external source only (no battery compartment)
True-bypass switching
Made in California
The Nectar pedal is available for $199.
For more information, please visit beetronicsfx.com .
Beetronics Nectar Tone Sweetener | Overdrive/Fuzz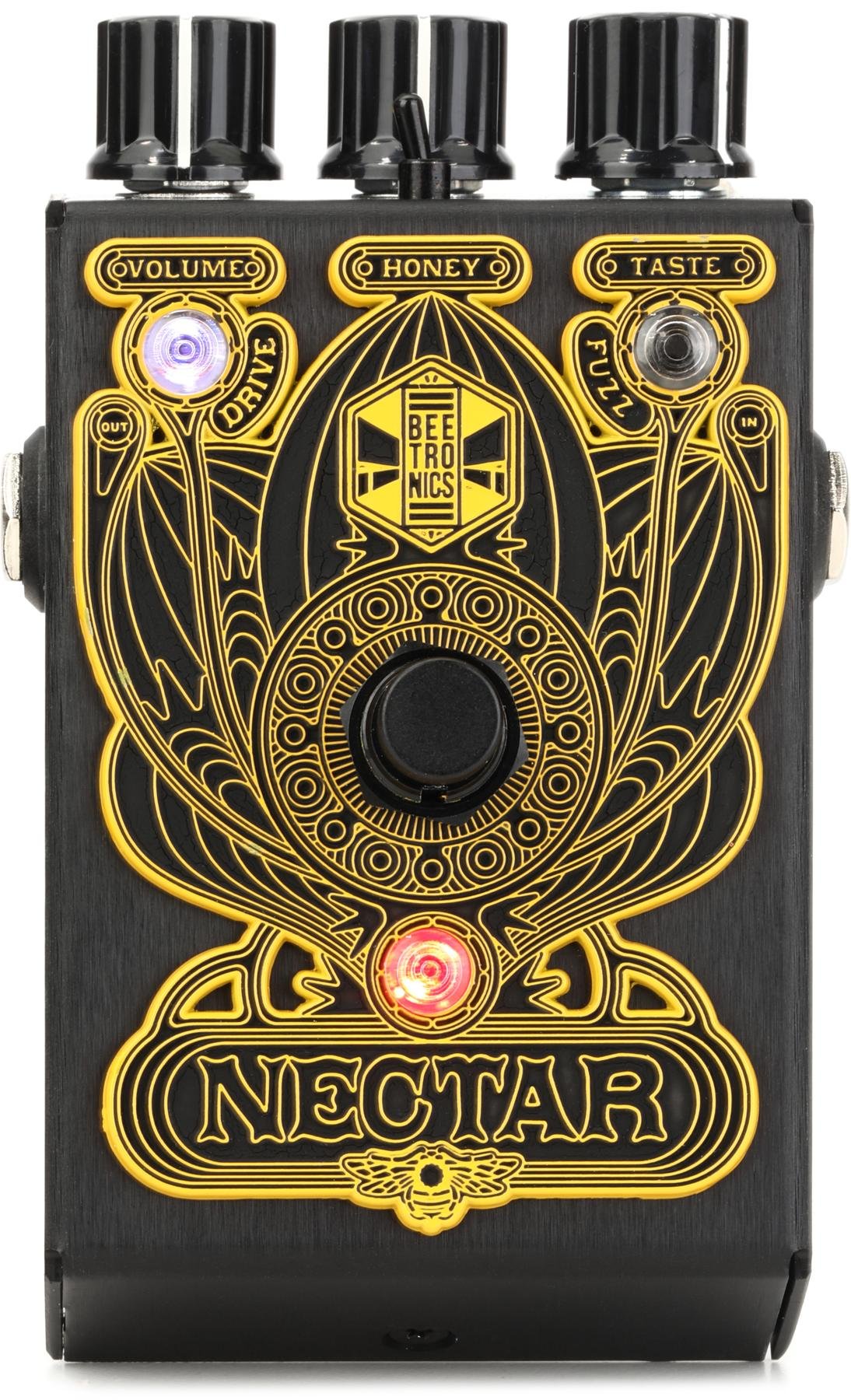 Beetronics FX