Time to level up from those wimpy computer speakers.
One of the most important aspects of your audio signal chain is how you hear your creations. For those dipping into the home-studio life, here are 10 entry-level options for monitors that balance power, portability, and price.
KRK Classic 5
Even with a 5" woofer, this two-way monitor offers a total of 50 watts of power with 30 watts driving the woofer and 20 watts for the tweeter. It has an optional bass boost, front-firing port, and dedicated high- and low-frequency adjustment controls.
$149.50 each
Samson MediaOne BT3
Portability and wireless features are at the forefront of this design. Each speaker has a 3" woofer and 1" tweeter that offers 15 watts per channel. Around back you have Bluetooth capability, RCA inputs, and passive output terminals.
$91 pair
JBL 1 Series 104-BT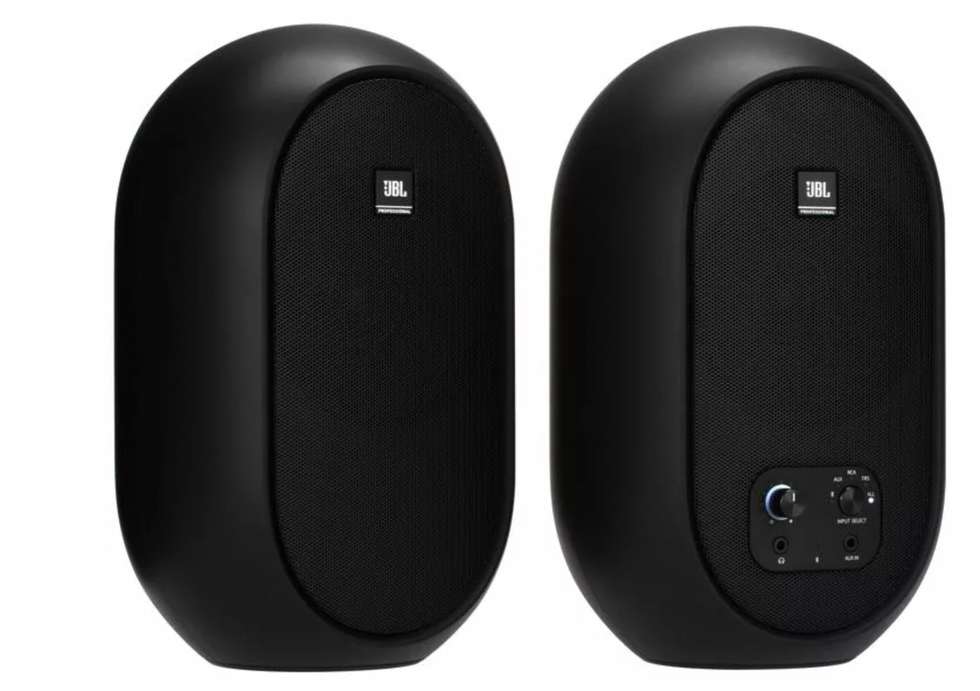 This set of monitors is powered by an integrated class-D 60-watt amp that distributes 30 watts to each speaker. With a 4.5" woofer it can kick out up to 104 dB SPL. It offers three sets of inputs (aux, RCA, and TRS) along with Bluetooth connectivity.
$199 pair
Behringer MS16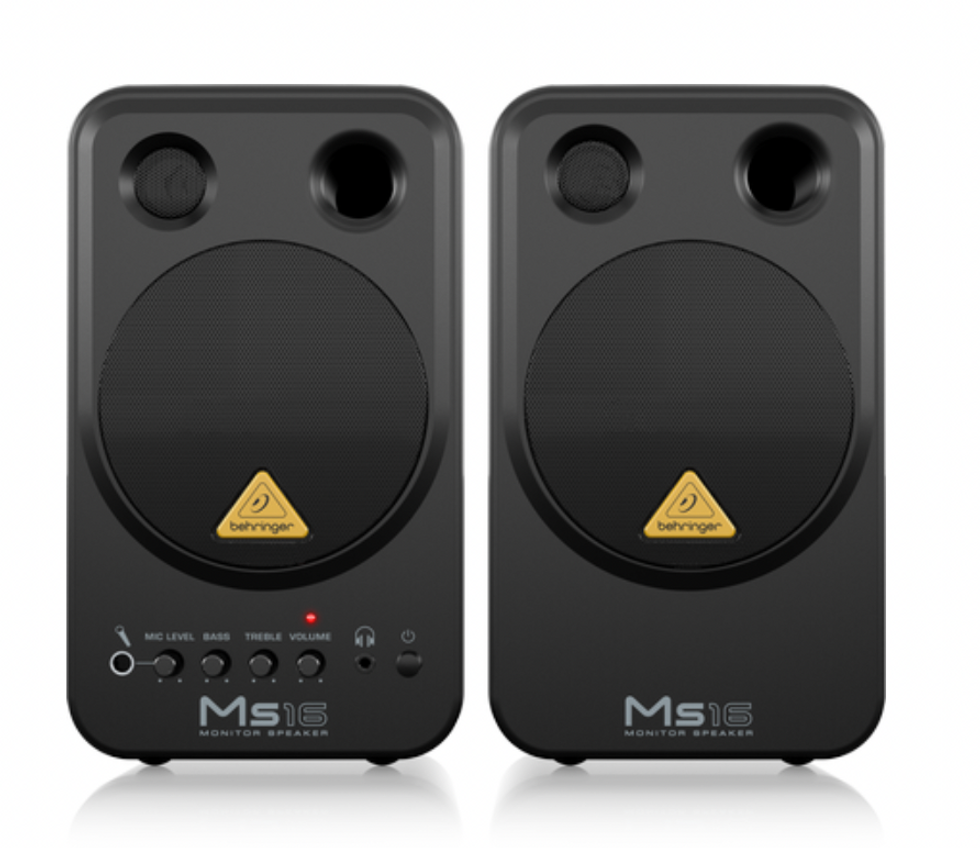 Aimed for entry-level music creators, this setup is a compact, 8-watt affair with dedicated treble and bass controls on the front panel along with a TRS mic input with level control. A built-in mixer makes playing along with backing tracks a breeze.
$99 pair
Kali Audio LP-6 V2
On the higher end of our collection is the latest iteration of the company's LP-6 which is loaded with an 80-watt class-D amp along with a 6.5" woofer that can churn out a max SPL of 115 dB. Inputs include RCA, TRS, and XLR, and features include a series of dip switches that help tune the monitors to your specific space.
$199 each
Presonus ERIS E3.5
These portable reference monitors offer a dead-simple control setup with an aux input, a headphone output, and a simple volume knob. They come packed with balanced TRS and RCA inputs. Even with a 3.5" woofer, a 50-watt engine pushes a peak of 100 dB.
$99 pair
Mackie CR3-X
If space is at a premium, these ultra-portable monitors combine a silk dome tweeter and a 3" woofer into an extremely affordable package. An easily accessible headphone jack is on front and a trio of inputs (TRS, RCA, and unbalanced stereo in) are featured on the back.
$99 pair
Alesis Elevate 5 MkII
Combining a high-precision driver with a custom-designed crossover, this pair offers 40 watts of power in a magnetically shielded enclosure to help with interference from video monitors. Rear controls include a switchable bass boost, RCA and XLR inputs, and a power switch.
$139 pair
Tannoy Reveal 502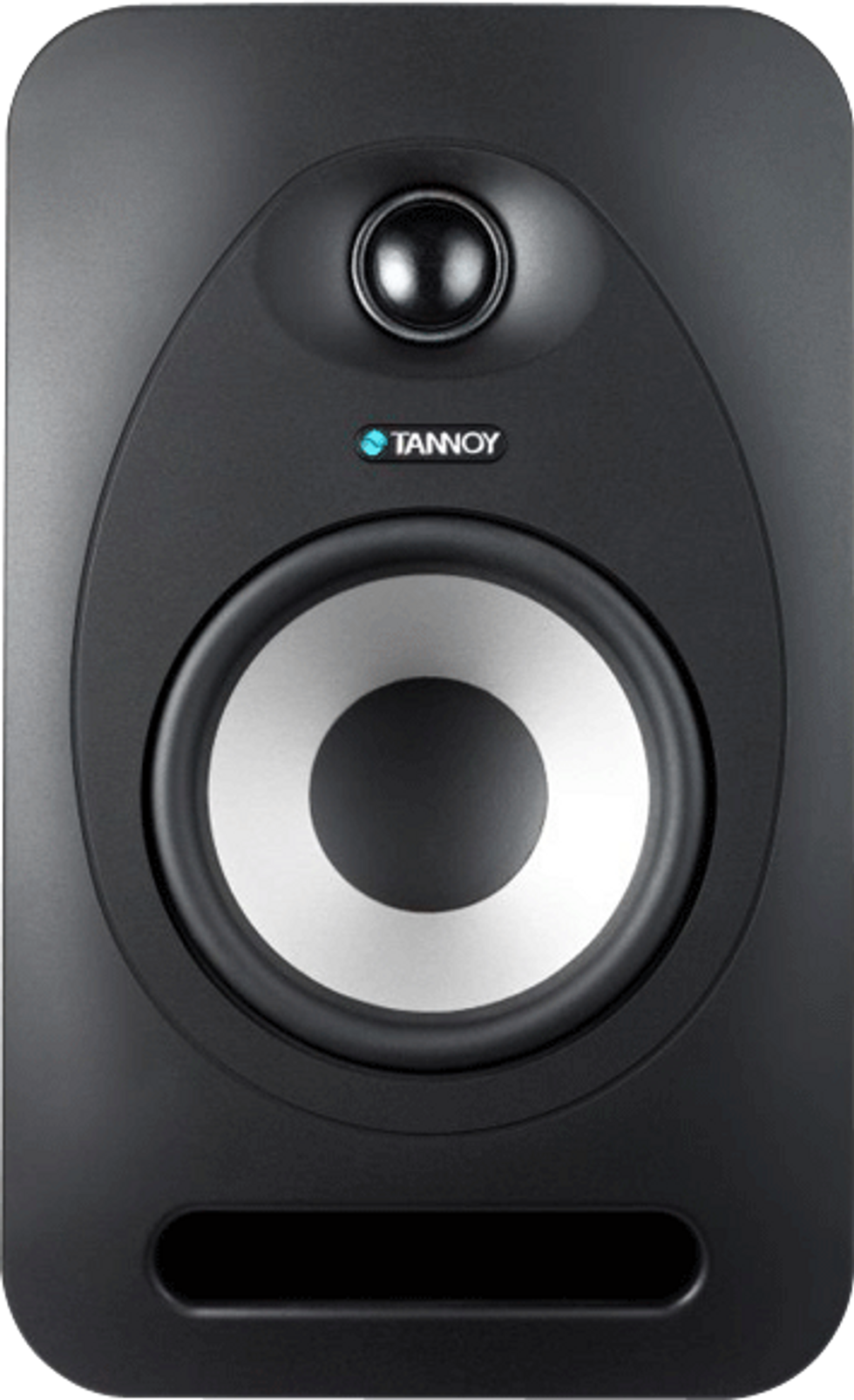 A front-firing bass port allows for placement near walls and aim to keep the low-end in check. Inside is a 75-watt bi-amp design with a custom crossover that puts out 50 watts in the lows and mids and 25 watts in the highs. Naturally, it comes stocked with XLR, unbalanced, and aux inputs.
$149 each
M-Audio BX5 D3
A 5" Kevlar woofer (bulletproof?) is the highlight of this affordable monitor set. The front panel is sleek and doesn't offer any tangible control. All the inputs (XLR and TRS), volume control, and power switch are around back along with a toggle used to tune the monitors to your specific acoustic space.
$149 each