This year we uncovered that Billy Gibbons X-rayed his hands, John 5 celebrated his unsung guitar hero, and why Tommy Shaw has beef with the guitar industry. Now see our most memorable chats from 2021.
Premier Guitar
The sludge-metal aficionado takes the mic on Teles, "Holy Grails," and how he stays chill in the spotlight.
---
Premier Guitar
Metal's bass icon on his Jackson's P-pickup mod, Kiss' 'Destroyer,' and the owner of his lonely '80s heart.
---
Premier Guitar
The Southern-rock ringleader opens up about his vintage-refin No. 1 and not letting trolls get him down.
---
Premier Guitar
Plus, find out which guitar hero the Rob Zombie sideman "begs and pleads" with you to listen to.
---
Premier Guitar
Billy Idol's trusted sideman digs deep on classic prog and even gets a little zen as he takes on our questions.
Premier Guitar
How does the same answer apply to three of our five questions? Everyone's favorite sweep-picking Swede loves going against the grain—that's how!
---
Premier Guitar
The ZZ Top legend on what makes his "Pearly Gates" Les Paul so special, why he recently had his hands x-rayed, and the "slithering" slide guitarist whose work still inspires him.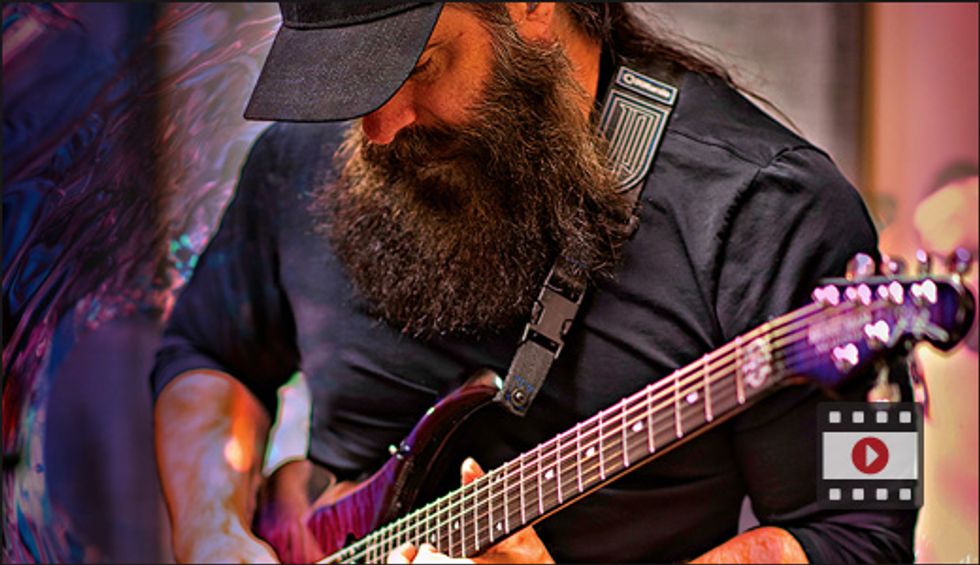 Premier Guitar
The Dream Theater legend shares surprising desert-island-album and guitar-hero picks, and remembers finally saying "screw it " to self-consciousness about his "super nerdy" secret weapon.
---
Premier Guitar
…And it's not his vintage Les Paul. Plus, the Gov't Mule mainstay "cheats" on his desert-island album pick.
---
Premier Guitar
Plus, how he cried the day Wes Montgomery died, and the surprise family connection with his prized '54 Tele.
---