This year's quick-hit interviews revealed that Phil Collen sees a connection between your vibrato and ego, how a short-scale Strat is rocking Neal Schon's world, Halestorm hates "Instagram guitar" faces, and Steve Vai's secret weapon.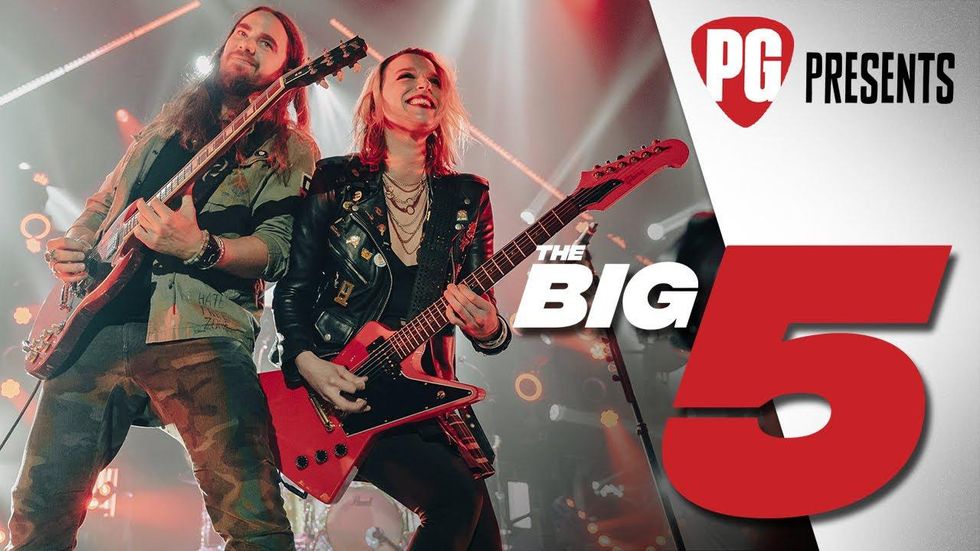 Premier Guitar
Plus, which Halestorm guitarist's custom Explorer is coolest—her baritone or his brand-new Mod Collection buy?
Premier Guitar
Band of Horses' Ben Bridwell admonishes us (and himself) on how to "get your shit together" and stop annoying bandmates.
Premier Guitar
Dropkick Murphys' James Lynch on the cleverly hidden 1/4" jack on his go-to guitar. Plus, the sage advice from his dad that formed the foundation of his success.
Premier Guitar
Bluesman Kirk Fletcher on his favorite Gibson ES-345 mods, and why we all need to push the soul "button" more.
Premier Guitar
Plus, why the platinum-selling progger has stuck with the same guitar brand for 30+ years.
Premier Guitar
Plus, how her childhood Hendrix T-shirt figured into her latest signature PRS guitar.
Premier Guitar
Plus, the Booker T. & the MG's legend shares the toughest part of working with other musicians in the studio.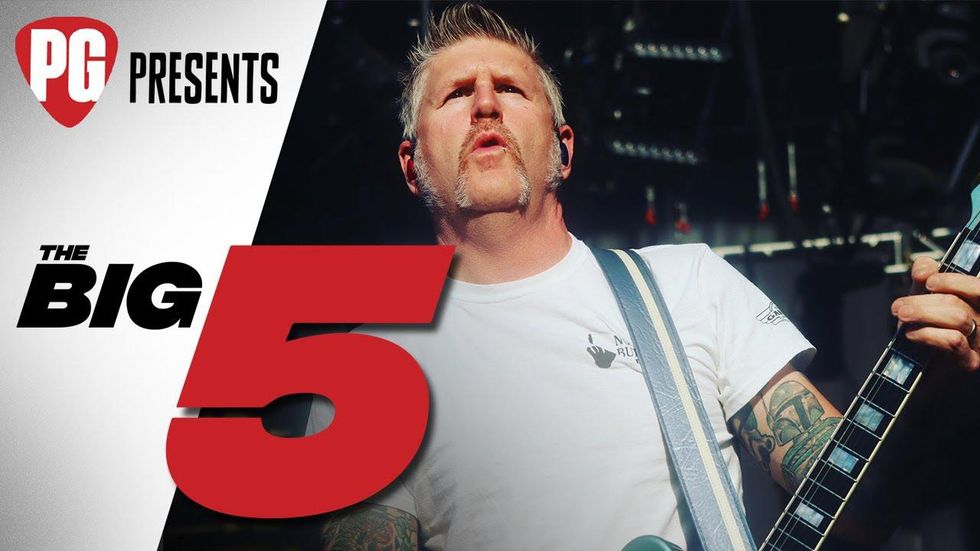 Premier Guitar
Plus, how he minimizes stress during the riff-writing process.
Premier Guitar
Plus! The Journey legend talks about the short-scale Custom Shop Strat currently rocking his world.
Premier Guitar
Plus, what the shred shaman looks for in a guitar, and the surprising solo artist whose catalog he always has on hand.
The soulful guitarist talks about his flamenco and classical background, and shares what he learned from Thurston Moore.
Evergrey prog-metallers Henrik Danhage and Tom Englund on their unlikely guitar heroes, and how to improve bad vibrato.
Plus, the Fontaines D.C. axeman explains why he's reticent to fix the microphonic pickup in his '66 Fender Coronado.
Plus, the A Perfect Circle guitarist on how tech-ing for Nine Inch Nails was like "going to work in a flamethrower factory."