Whether backing Jason Mraz or fronting her trio, she just needs a 335, a Princeton Reverb, and a plane-ready pedalboard to make the world a groovier place.
Facing a mandatory shelter-in-place ordinance to limit the spread of COVID-19, PG enacted a hybrid approach to filming and producing Rig Rundowns. This is the 39th video in that format.
The doctor is in! Dr. Molly Miller has been backing up Jason Mraz for years (she has been featured on Know. and Look for the Good), worked with the Black-Eyed Peas, Donna Missal, and Morgxn, fronts her own trio, and is part of ABC's house band for The Bachelor's Listen To Your Heart. Oh yeah, and that doctor thing, she earned a Doctorate in Musical Arts from the University of Southern California in 2016 and soon after she became the chair of the Guitar Department at Los Angeles College of Music.
In between recording projects, livestreaming performances, and producing gear demos (she's clearly not letting the pandemic slow her down), Miller virtually welcomed PG's Chris Kies into her home jam space in Los Angeles, CA. In this Rig Rundown, Miller details her "soulmate" semi-hollow and the dependable Fender Tele (with a brand new neck) that have taken her around the world. Then the self-proclaimed stomp simpleton shows off her favorite pedal pairings that range from subtle, spacy pulsing to a spicy, snarky punch. And she explains why guitar diarrhea isn't ok.
Molly Miller has a forthcoming trio album entitled St. George, which will be released on GSI records on June 4. The album's first single "Spry" is out now. Or check out a live version.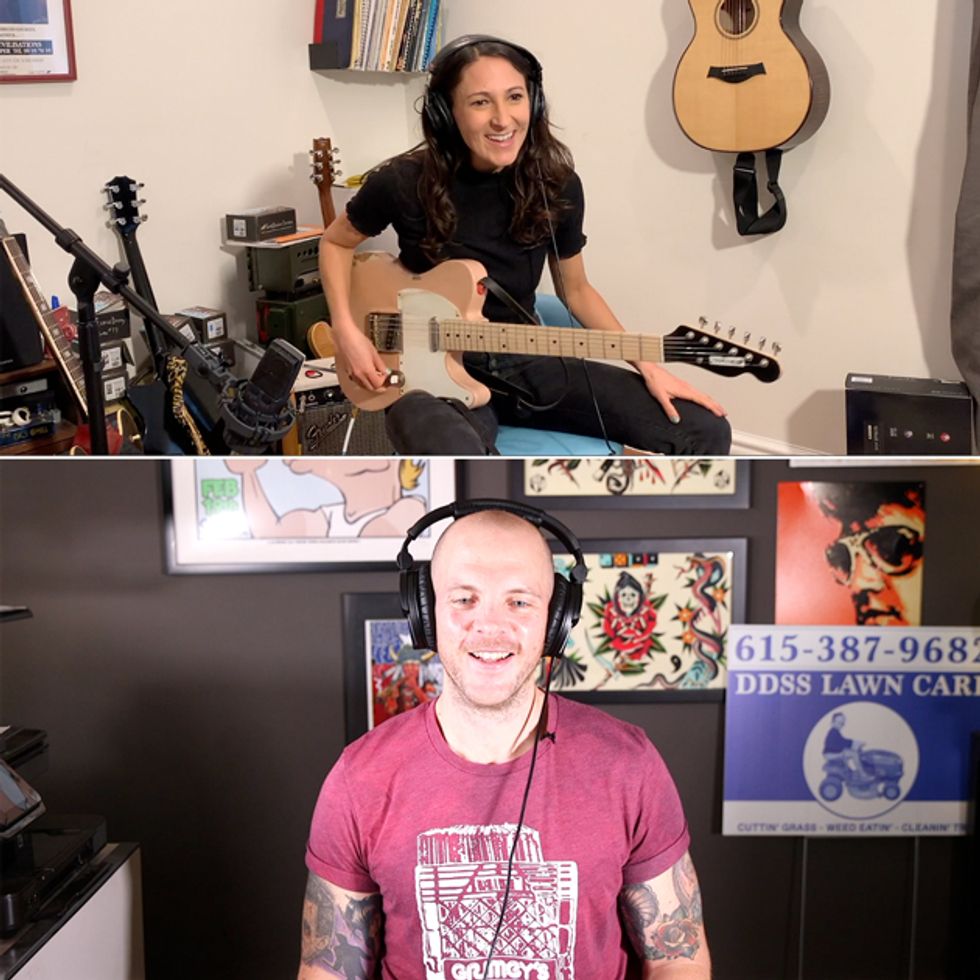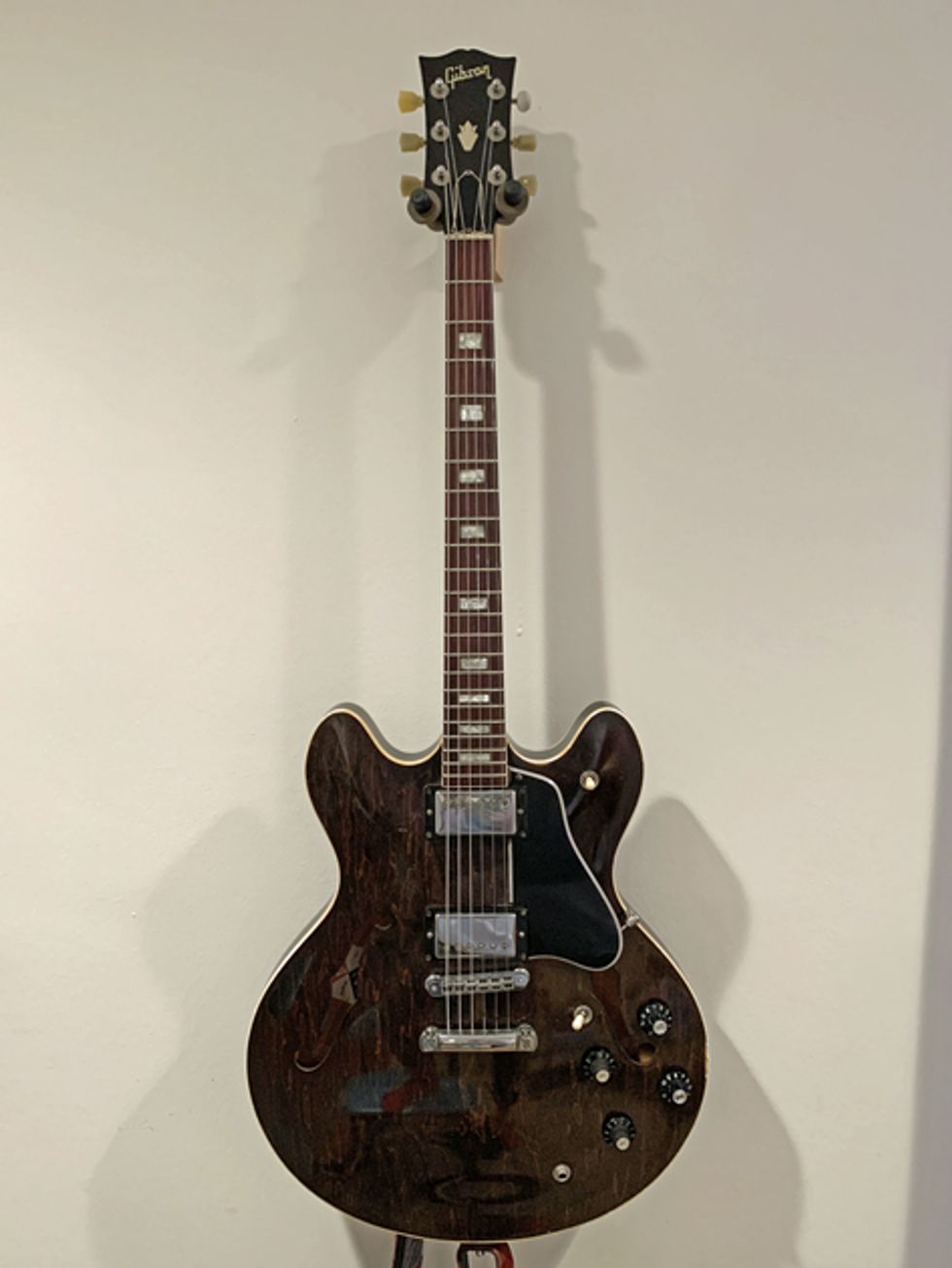 "This is kinda my baby—it's sorta my soulmate of guitars. There's a lot of attachment here and it's become a limb," swoons Molly Miller when introducing her 1978 Gibson ES-335 finished in the subdued walnut. She's been with this semi-hollowbody since Miller was 17 and scooped it up at her home base guitar store, Rhythm & Notes, in Redondo Beach.
The last gig before quarantine earned the 335 a battle scar (replacement G-string tuner) after she dropped it onstage. She's had a refret done to it, but other than that it's like the day she bought it. For strings, Miller rocks .011s from either Ernie Ball (Slinkys) or Gabriel Tenorio and she uses Copperpeace leather straps.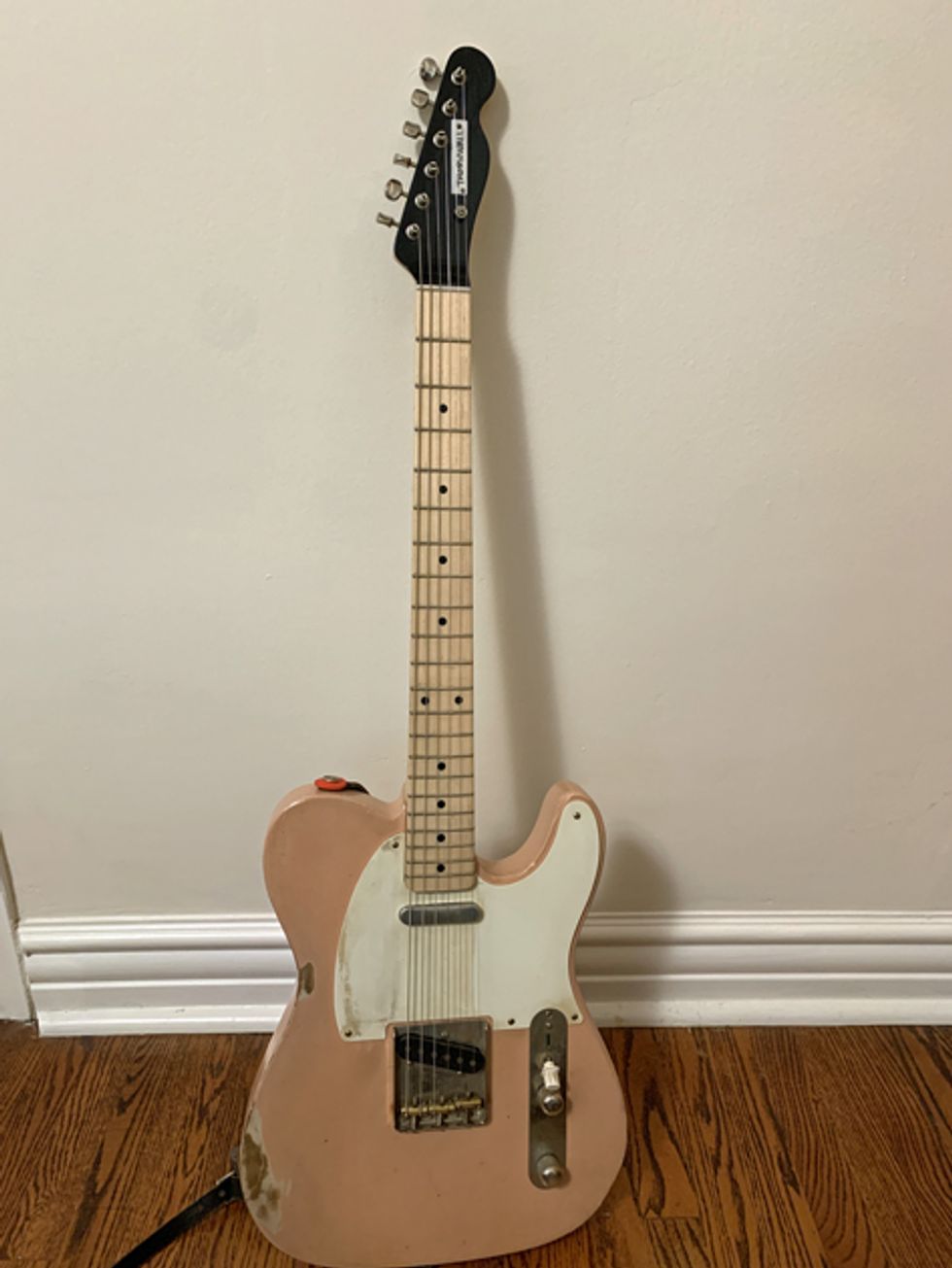 Originally sourced as a road dog fill-in for the 335, this run-of-the-mill Fender Tele has become a reliable ally for Miller. Her bond with the flexible workhorse has appreciated because it keeps her out of more boxes or redundant traps than the 335.
Just before filming the Rundown, the Tele returned with a new neck made by L.A. tech Mike Cornwall. She describes it in the video as "the top part is angular and the bottom half is rounded, but it plays like butter and is silk [laughs]."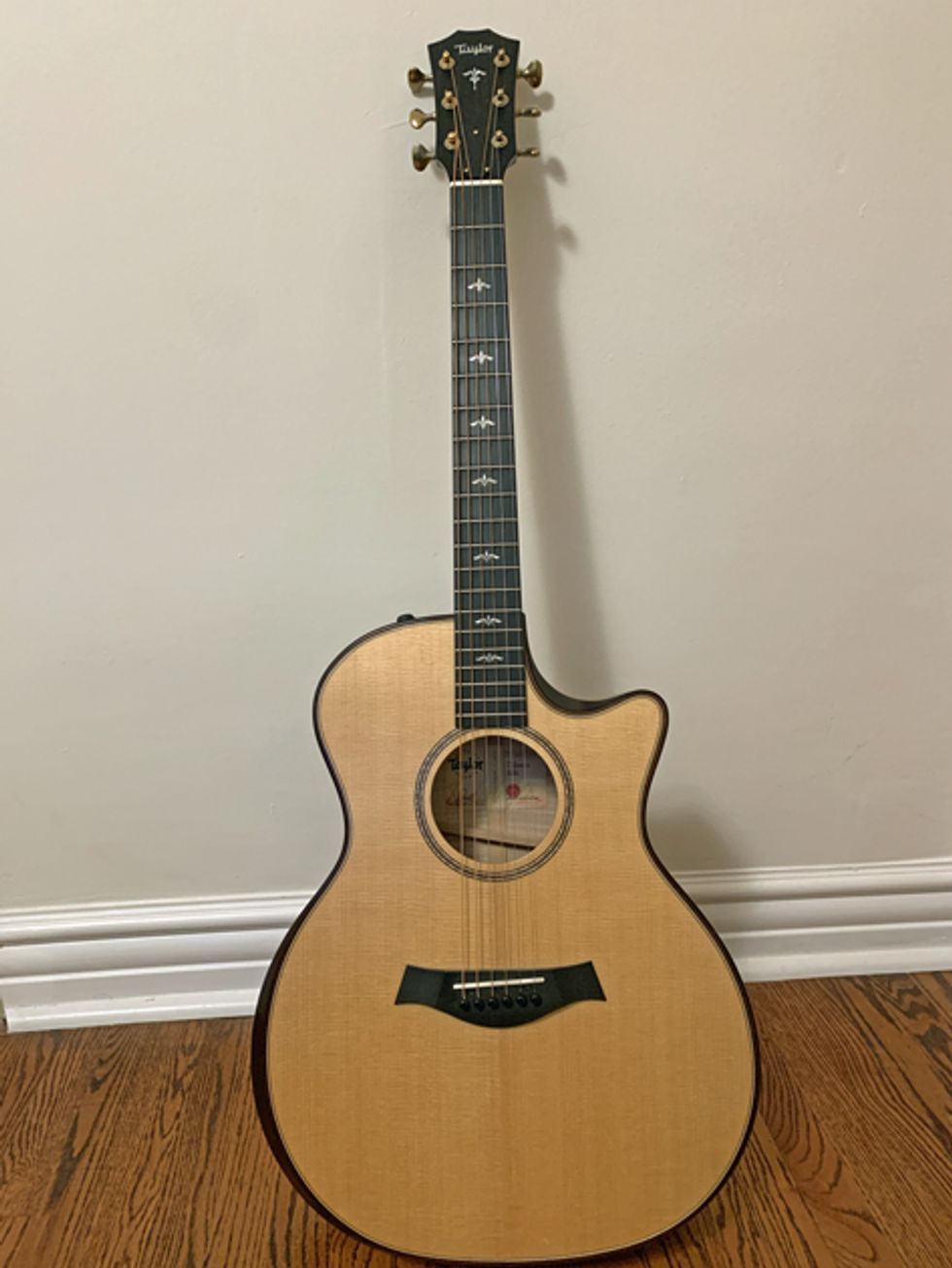 Here is Miller's Taylor Grand Auditorium Builder's Edition 614ce.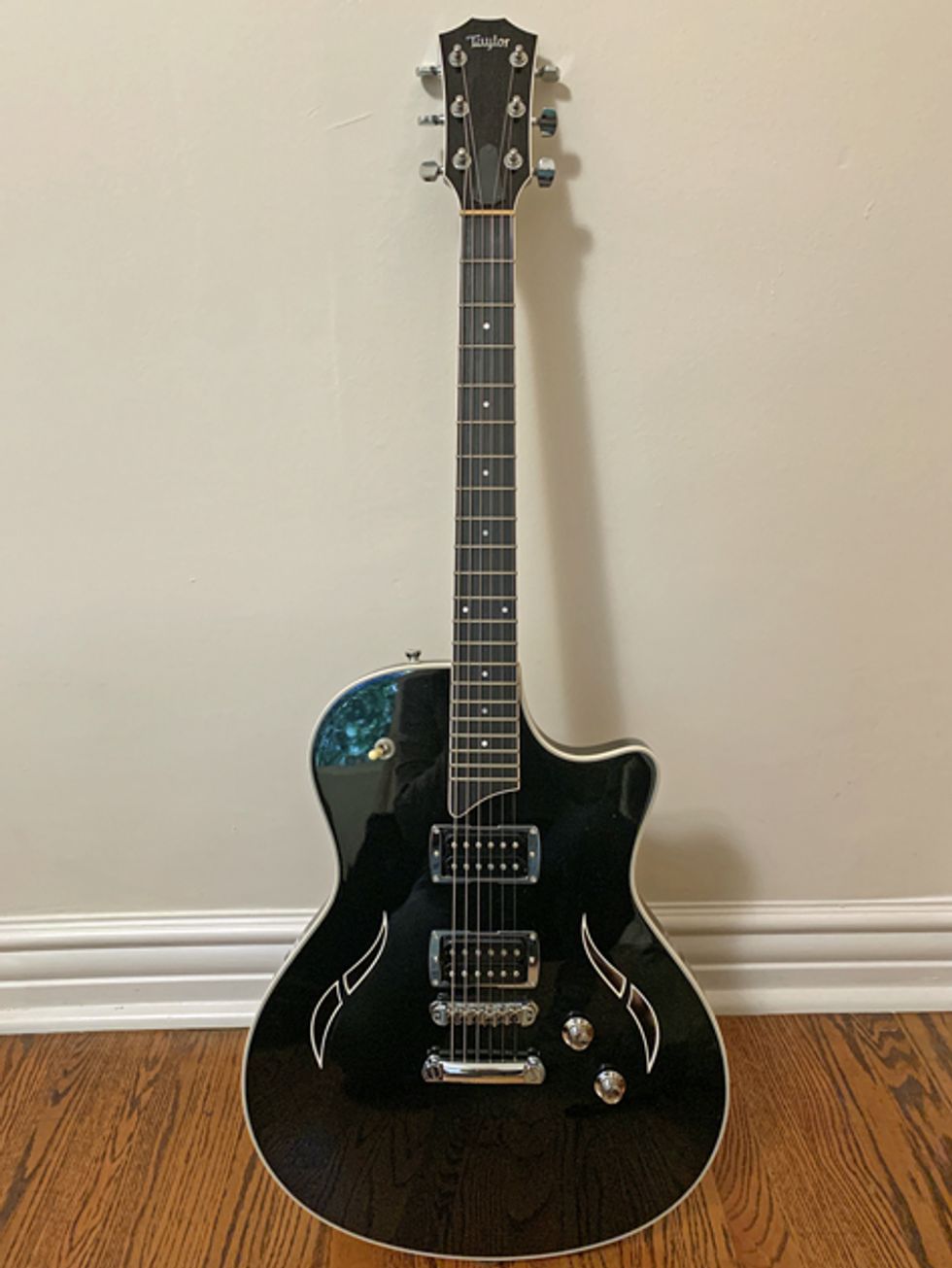 Another semi-hollow sweetie is this Taylor T3 that offers Molly a smaller-bodied option to her beefier 335.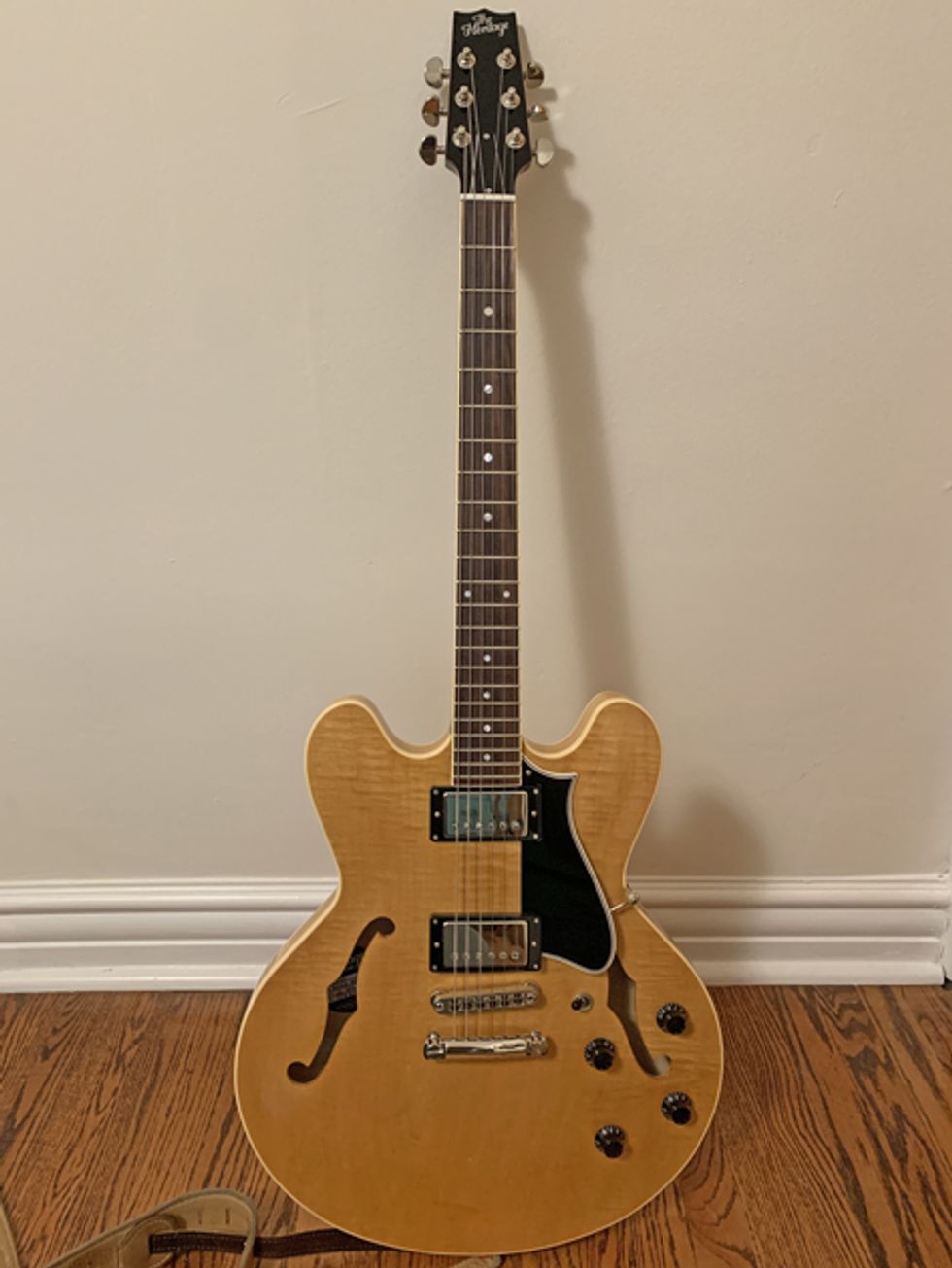 Always on the hunt to find a road replacement for her '78 ES, she scored one from where the 335s were originally built in Kalamazoo, Michigan. She says the newer Heritage H535 (loaded with Seymour Duncan '59 humbuckers) is a bit brighter than her main semi-hollow, but it certainly could see stage time when touring resumes (hopefully in 2021).
[Editor's note: Gibson HQ was founded by Orville Gibson in Kalamazoo in the late 1800s. He eventually moved production to 225 Parsons Street in 1917 and produced instruments until 1984 when Gibson moved to Nashville. A few former Gibson employees banded together and started Heritage in 1985 on those same hallowed grounds.]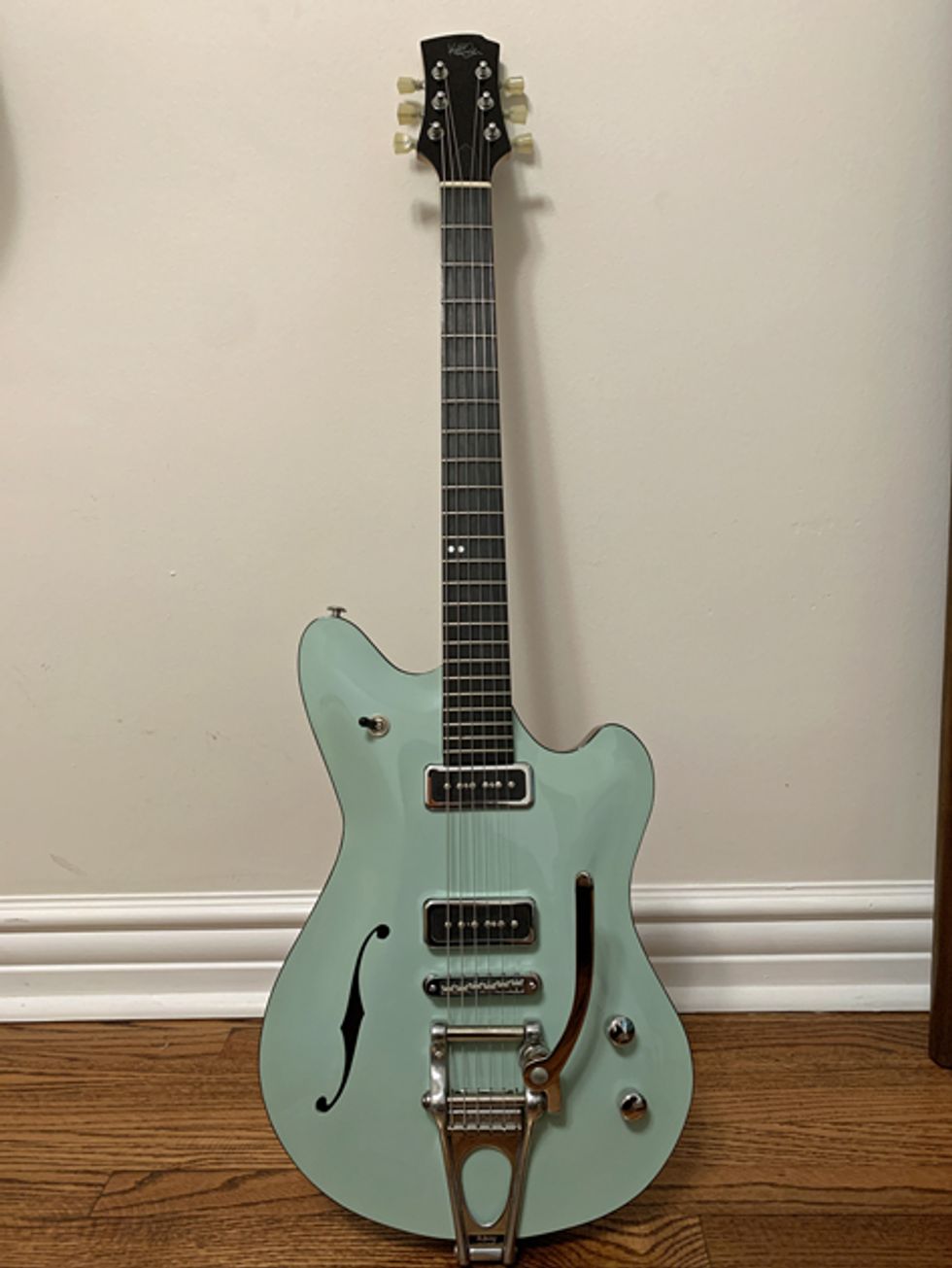 While Molly waits for her own semi-hollow Ashbord to be built by luthier Kevin Equitz, she's taking good care of her friend's lovely 6-string.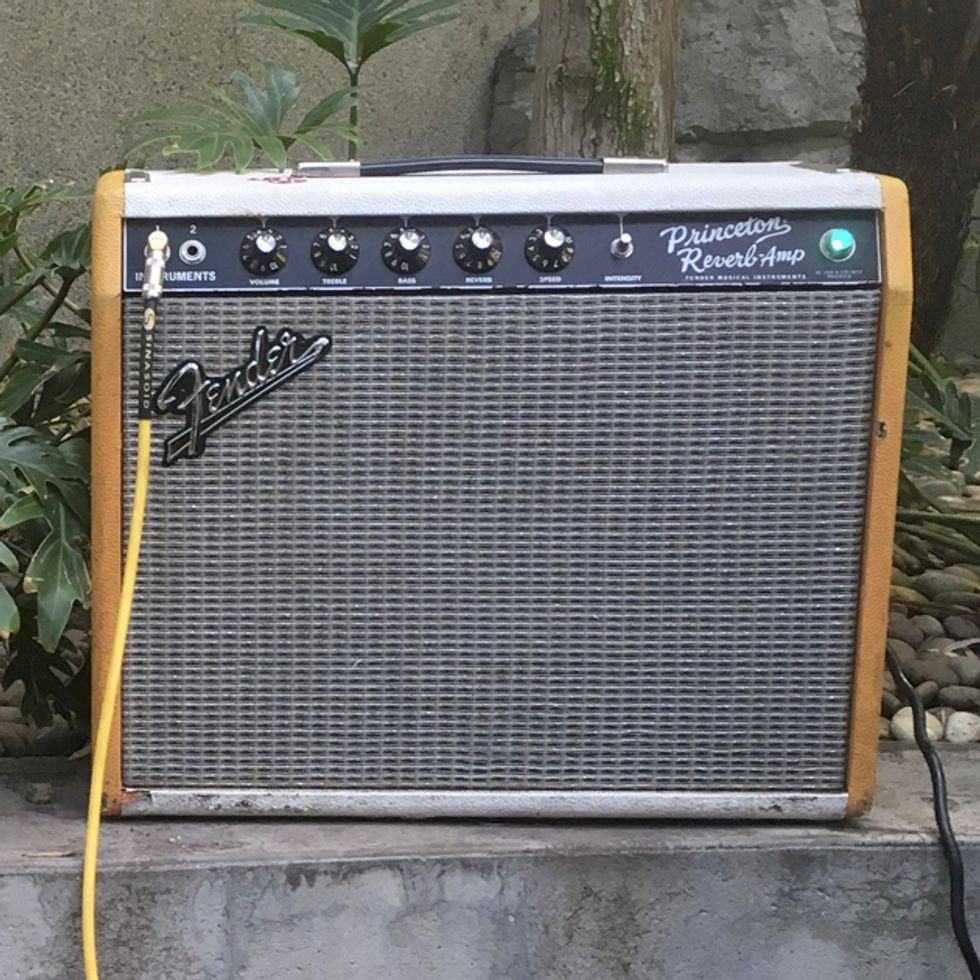 If she's amplified, she's probably plugging into this modern reissue Fender Princeton Reverb combo that was modded at some point to make its narrow midrange voice a "wider" sound.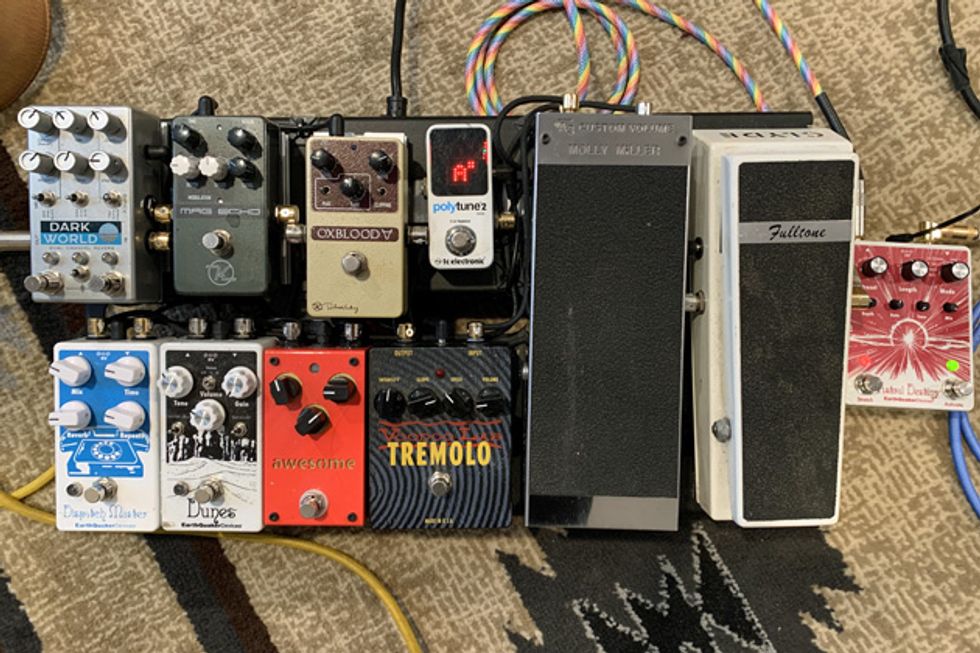 As you see here, Molly Miller is one for maximizing space. Not a wasted inch on this A3 Stompbox-built board that is home to a Chase Bliss Dark World, a couple of Keeleys (Mag Echo and Oxblood), a pair of EarthQuaker Devices (Dunes and Dispatch Master), A3 Stompbox Awesome overdrive, and Voodoo Lab Tremolo. Her two foot-controlled pedals are a A3 Stompbox custom volume pedal (left) and Fulltone Clyde Standard Wah (right). Molly's guitars are kept in check with a TC Electronic PolyTune 2 Mini and she added the brand new EarthQuaker Devices Astral Destiny for some freaky tones during the Rundown.