JD Simo joins us in discussing the albums we spun the most during the height of the pandemic. Plus, current musical obsessions!
What was your go-to album during quarantine?
JD Simo - Guest Picker
A: There were a lot of records spinning, haha! After doing 200 or so dates a year since 2016, it was a blast for me to get to indulge in my relatively large collection in a deep way. I'm an obsessive vinyl guy. There are two that rose above the rest for me, though. Fela Kuti's Open & Close was a constant. It's one of his earliest albums. After the death of his legendary drummer Tony Allen at the beginning of the pandemic, I did an Afrobeat deep dive that I've been meaning to do for years. I have almost everything he ever recorded now, but this record is just dope!
Fela Kuti - Open and Close (LP)
Secondly, Junior Kimbrough's Most Things Haven't Worked Out. Junior has bit me hard. I mean, it was always there to some extent, but his music has just grabbed me in a way that few others have in my whole life. This record is probably his most fucked up, but it's my favorite. It's not for the faint of heart. I love it so much! That raw, primal trance. I wanna live in this record!
Junior Kimbrough - Most Things Haven't Worked Out (Full Album)
Current obsession: The two styles of these records I mentioned have really opened up a path musically forward for me. Hill country trance blues over Afrobeat type grooves. I made a new record during lockdown that'll come out later this year, and that's the basis for it. To me, it's like they were meant to go together and it just happened naturally. Hillfro we call it, haha! Feels right to me.
Kelly Blanchard - Reader of the Month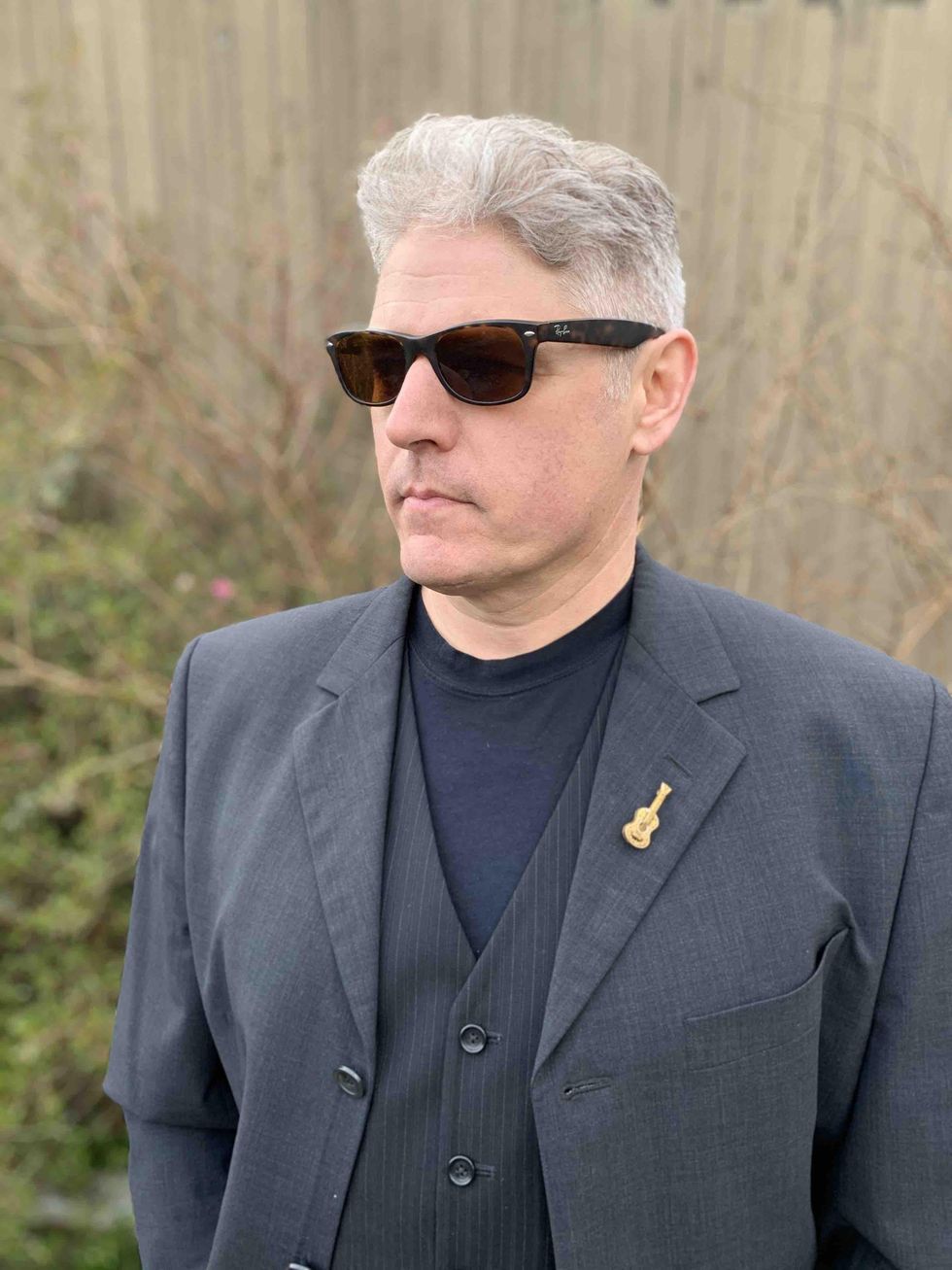 Kelly Blanchard
A: Emma Ruth Rundle's Marked for Death and On Dark Horses. She's an artist I discovered on a Rig Rundown!

Emma Ruth Rundle // On Dark Horses (FULL ALBUM)
Built To Spill - Carry The Zero (Live in Sydney) | Moshcam
Current obsession: Having fun learning the Built to Spill song "Carry the Zero," mainly because my friend and collaborator Jim Roth (aka Jerms Fuzz) used to be in Built to Spill and showed me the basic chord progression. Jim has produced the last couple of releases for my band Blue Star Creeper and we're finally practicing again and getting ready to play shows here in Seattle and the Northwest. I guess that would be my other current obsession: Getting used to playing as a band again!
Ted Drozdowski - Senior Editor
Ted Drozdowski
Photo by Peter Lee
A: David Gilmour's Live at Pompeii album and concert film really helped me remain nailed together. The astonishingly high level of musical and visual performance kept the intention toward creativity in my mind. The empathy of Gilmour's and Waters' lyrics helped my heart. And the guitar tones speak about a thousand things too complex to put in words every time Gilmour bends or hangs a note. There's an understanding within it all that reminded me of my humanity and brought light.

David Gilmour - Shine On You Crazy Diamond (Live At Pompeii)
Current Obsession: Lately, I've been returning to my foundation in the rural hill country and Delta blues of Mississippi, and it's been incredibly rewarding emotionally and in crystallizing my idiosyncratic technique. R.L. Burnside lives, and always will!
Nick Millevoi - Associate Editor
Nick Millevoi
A: Sometime last year, a friend sent me a link to a recording of Kostas Bezos and the White Birds, a 1930s Hawaiian-inspired band from Athens, Greece. I fell in love with the songs and the playing on this record, which have a pretty esoteric combination of influences. While I've gone down a deep rabbit hole in search of similar music, I'm yet to find anything that comes close.
Kostas Bezos and the White Birds - Λαίντυ Γιουκούλελε Lady Ukulele
Current Obsession: I've been going through Todd Rundgren's catalog with as much of a completist approach as I can. It's a wild and weird journey that is full of so many special treasures.
Rig Rundown - Todd Rundgren
Article & photos: https://bit.ly/ToddRundgrenRRDuring a stripped-down tour stop at Nashville's City Winery, guitarist-producer Todd Rundgren spent nearly 40 m...