Jared James Nichols joins us in setting goals for our guitar playing in 2023. Plus, current obsessions!
Q: What is your New Year's guitar resolution for 2023?
Jared James Nichols—Guest Picker
Photo by David McClister
A: I have one! It's something I've been thinking about a ton. I want to slow down and be more in the moment with my playing. Now, don't take me wrong, I don't mean "slow down" in terms of speed or my career. I wanna live in my performances, treating every single note with focus, power, and intent. 2023 will be the year for me to sing through my guitar.
Jared James Nichols' Current Obsession:
My current obsession is listening and jamming along with bootlegs from my favorite band, Mountain. I recently unearthed a treasure trove of bootleg concerts from 1969-1974. SO KILLER. I've been into Leslie West's playing forever, but these shows have literally blown my mind. His playing, tone, and attitude are on a different level in this era. So inspiring!
Dominic De La Cerda—Reader of the Month
A: One of my guitar New Year's resolutions for 2023 is finally being able to start recording my guitar tracks on a new laptop. I bought a Scarlett Solo 3rd Gen interface in January this year and used it once. I also want to get into the 8-string world. I just found out that Harley Benton finally has a warehouse in the U.S. I watched a video about how you can order Harley Benton guitars from Reverb, to get them from the U.S. warehouse. If anyone has ever played the R-458, how comfortable is it?
Dominic De La Cerda's Current Obsession: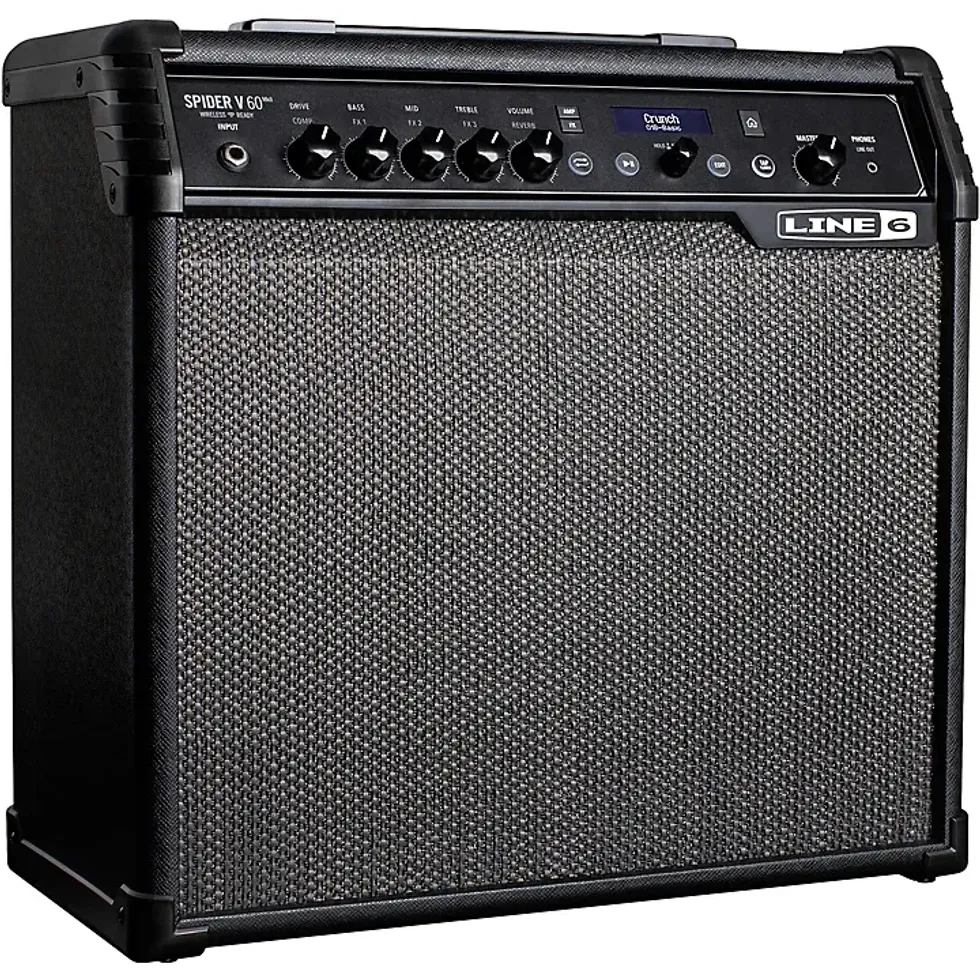 I bought a new rig back in July: a Line 6 Spider V 60 MkII. Almost bought the Catalyst 60, but wanted the Spider V 60 MkII, due to its built-in looper, drum loops, 128 presets, and more than 200 cab and amp models.
Kate Koenig—Associate Editor
Photo by Seva Jagat
A: It's my goal for 2023 (or, as soon as possible) to become comfortable with playing more elaborate fingerpicking songs onstage, which basically means getting over some fingerpicking-specific stage fright. I've been a lifelong fingerpicker, but don't normally feature fast-paced, thoroughly picked songs in my performances, so I'll be onstage and get so in my head that it's like I've never done it before. That would be a nice thing to get over … but I think I'm making progress!
Kate Koenig's Current Obsession:
My current obsession is a perennial one for me: Nick Drake's C–G–C–F–C–E tuning. It's been my ambition recently to write enough songs in this tuning that it would justify preparing a second guitar to be used in a set. I've also been trying to implement the fingerpicking pattern Drake uses on his cover of Bob Dylan's "Don't Think Twice, It's Alright"—just a simple, handy picking template. However, I want to avoid overusing it, so I've been trying to research and possibly invent alternatives!
Jason Shadrick—Associate Editor
A: Around this time each year I really try and recommit myself to the fundamentals: tone, time, taste, and touch. Those are the common threads that connect our favorite guitarists. I spend time quietly relaxing as much as I can while playing simple phrases where I can really connect with the notes. Maybe it's more of a musical meditation, but it works for me.
Jason Shadrick's Current Obsession:
While preparing to teach at Joe Satriani's guitar camp, I went back through his catalog and rediscovered his self-titled album, which is about as close to a blues album as Satch has ever made. For years I would watch the documentary about this album before school. The band was incredible: Nathan East, Andy Fairweather Low, Manu Katché, and Glyn Johns producing. I learned a lot and still hear little nuggets that inspire me.
Einstürzende Neubauten guitarist Jochen Arbeit joins us in dreaming up one question to ask one musician. Plus, musical obsessions!
Q: If you could ask one question to any musician, who would it be and what would you ask them?
Jochen Arbeit
A: As this is an imaginary question, I think it's okay to ask a dead person, not expecting an answer. I once saw a documentary about Leonard Cohen. In this, they showed bits from a tour in the '70s, probably in the U.S. He explained that the whole band or most of it were on LSD the whole tour. I found this quite astonishing because my one experience with the substance onstage was rather disturbing and not very satisfactory while playing. The coordination of my hands was very difficult for me then.
So, I would ask him: How did you do the playing in all the shows? How did you get your songs done? Why did you do it at all? And did you do it again later? I know these were different and crazy times but still I wonder about this.

Jochen Arbeit's Current Obsession:
My musical obsession since last winter is an instrument I built here at my home. In the pandemic I had to get rid of my then roommate because it just didn't feel safe anymore at home with another person. I then had a spare metal-bed frame, and I came up with the idea of putting piano and cembalo strings on the frame to use it as an instrument. For this I got a device from the instrument maker Yuri Landman, with which I could then let the strings run over a pickup to put it straight into an amplifier.
The result was amazing, and on top of it, I could use the bed frame as a percussion instrument also, to be played by two players. So far, I have six different strings on it, different strength of wires and tunings, and I will soon add two more strings. This is an ongoing project which will keep me busy over the next winter and I'll use the recordings for my next album. The instrument is called "Das Bett," or, the bed.
Patrick Carroll — Reader of the Month
A: I'd ask Chris Martin if he ever thinks about pitch or technique. Or maybe how he learned to trust what he has.
Patrick Carroll's Current Obsession:
Music remains what makes me feel the most alive. I've gone through over 20 different jobs in the last 10 years, lost people I've loved, said goodbye to others who moved to different cities or started families. And despite all that, music is the one solace that never let me down. It always manages to put things in perspective and remind me that I'm breathing. We're all breathing. The artists and bands that move me tend to be the ones that make something sturdy and true. Honest and vulnerable. And each time they write, record, or play something new, it's a chance to be in the present with something exciting that reminds me I'm not alone. You could argue that music is just organized sound. I would say it's the sound of emotion.
Low - Words (Official Video)
RIP Mimi Parker. If you haven't already, please check out Low from Duluth, Minnesota, where I live. They stopped me in my tracks. I hope they do the same for you.
Ted Drozdowski — Editorial Director
A: I'd ask David Gilmour what inspired his chord sequence and soloing for "Comfortably Numb," and why did he keep it off his debut solo album, since he demo'd it for 1978's David Gilmour.
David Gilmour - Comfortably Numb (Live At Pompeii)
It's hard to imagine sitting on that astonishing tune for more than a year.
Ted Drozdowski's Current Obsession:
Matt Rogers' book Goodnight Boogie: A Tale of Guns, Wolves & the Blues of Hound Dog Taylor, 'cause I dig the Dog! Plus, prepping my mini-pedalboard for some small-room-but-awesome gigs on the docket.
Tessa Jeffers — Managing Editor
A: I would love to ask Patti Smith so many things. If I only got one moment with her, I guess it'd be: What is your idea of happiness?
Tessa Jeffers' Current Obsession:
I'm completely captivated by the Belgian musician Stromae. His music is new to me—he just returned to making albums after a nine-year break. I'm incredibly happy he did, because his art is deep, beyond songs.
Stromae - L'enfer (Official Music Video)
Current obsession: He's a consummate storyteller who reminds me of Bowie in some ways, not in sound but in sharing emotions fearlessly. The genuine article.
Lilly Hiatt joins us in discussing a couple of our treasured musical couplings. Plus, musical obsessions!
December 2022: Who is your favorite musical duo?
Q: Who is your favorite musical duo
Lilly Hiatt — Guest Picker
Photo by Gregg Roth
A: My fave musical duo is the White Stripes because their sound blows me away. I got to see them at Bonnaroo and was floored by how loud it was, and the crowd being completely mesmerized by the whole experience. Love Meg's drumming, love Jack's guitar and voice.
The White Stripes - Seven Nation Army (Live at Bonnaroo 2007)
Current obsession: Recording at home. My husband and I have made a lot of music in our house. Fun to do so because we can be impulsive and free with what gets put down, as well as crank it up anytime we want to!
Rubén Iván Antonio — Reader of the Month
A: Rodrigo y Gabriela because they are guitar virtuosos and play metal songs in their own acoustic style. A huevo a huevo!!!
Rodrigo y Gabriela - Full Performance (Live on KEXP)
Current obsession: I play rhythm guitar in a metal band with friends I've known for 25 years (and counting). We've played under different names, with different bandmates, and even different genres of metal until we stuck with the name Against the Ropes and started to gain attention. Now, our band is considered the best metal band in town (Reynosa, Mexico), and that gives me so much hope that soon my best friends and I will be playing alongside our favorite bands in festivals and tours.
Against The Ropes - Glass
Tessa Jeffers — Managing Editor
A: I've loved the Swedish duo First Aid Kit since I heard them reference Frank O'Hara in "To a Poet," but the sisters have blossomed into a full-on creative force that can do it all. Their ability to move Emmylou Harris to tears in a tribute performance is testament to their power. Also, a few months ago, I saw Robert Plant and Alison Krauss in concert and felt lucky to witness such magical harmonizing in person. A vocal marriage like peanut butter and jelly: sweet, satiating, timeless.
First Aid Kit - Angel (Glastonbury 2022)
Current obsession: Yeah Yeah Yeahs' Cool It Down and Meg Baird's new single, "Will You Follow Me Home?" I listen to the latter on my chilly late-autumn hikes and feel free.
Meg Baird "Will You Follow Me Home?" (Official Music Video)
John Bohlinger - Nashville Correspondent
A: Black Sabbath, Iron Maiden, and Molly Hatchet all had sex and are proud to announce the birth of their two-headed baby, Tenacious D. Caution: The surgeon general of rock warns that viewing this band is equal to 29 orgasms. The D is undeniably the hardest rocking duo to ever crawl out of hell and ascend to heavenly heights by combining brilliant musicianship with purely poetic lyrics and sublime vocal bliss.
"You Never Give Me Your Money / The End"
Current obsession: There's a lot of talk about "the hand of God" ... but let me be the first to talk about "the thumb of God"—that divine digit lived on Wes Montgomery's right hand.
Wes Montgomery-Four On Six (1965)-Guitarra de Jazz.
Michael Ruth of Rich Ruth joins us in discussing music that takes us back to when we were kids. Plus, musical obsessions!
Q: What song or artist reminds you of your childhood?
Michael Ruth (Rich Ruth) — Guest Picker
A: The artist that snaps me back to my childhood the most is Tom Petty—specifically the album Wildflowers. My parents would listen to the CD constantly throughout the '90s. It was one of the only records my folks liked that I wanted to listen to on my own.
Tom Petty - Wake Up Time (Official Lyric Video)
I even dubbed it onto cassette as an 8-year-old. Every time I get to the end and "Wake Up Time" comes on, it makes me think about my whole life and how I felt as a kid listening to the same music.
Michael Ruth's Current Obsession:
DJ Screw. It's all I want to listen to these days. There's such a wealth of his work out there that exists in a singular universe. All the music is incredibly slowed down, chopped and screwed, and very psychedelic. It grooves in a way that no other music does, and I can't believe it took me this long to find it.
DJ Screw – Syrup Sippers (Ch. 131, 1996) [FULL MIXTAPE]
The folklore and stories behind DJ Screw are fascinating as well. He demonstrated the power of what one individual can create and influence by focusing on an approach totally different from everyone else.
Glynn Williams — Reader of the Month
A: "I Want to Hold Your Hand" and "She Loves You." I was 8 when they came out. We pantomimed with brooms.
The Beatles - I Want To Hold Your Hand - Performed Live On The Ed Sullivan Show 2/9/64
Glynn Williams Current Obsession:
Heirs to the rock throne: Christone Kingfish Ingram and the Glorious Sons are two marvelous examples of vibrant new guitar rock. I gravitate to those who seem to show respect for their influences and in Ingram I hear Hendrix and Duane Allman and the blues greats before them. In the Sons I hear the joy of rock; anthems like "S.O.S." are just fun to listen to, like Tom Petty or the Tragically Hip or Tull or the Stones.
Kingfish: Tiny Desk (Home) Concert
The Tiny Desk is working from home for the foreseeable future. Introducing NPR Music's Tiny Desk (home) concerts, bringing you performances from across the c...

My only guitar obsession is to someday replace the sweet semi-acoustic, violin-shaped guitar I got in 1971 from the Sears catalog. Used to play that through a Fender Bandmaster stack under the strategy that playing loud covered my absolute lack of skill! Hee hee. Now I play a very nice PRS copy that's about 25 years old and that's enough for an old guy, although I do lust for a good window-rattling amp occasionally.
Charles Saufley — Gear Editor
A: "I'm Only Sleeping" by the Beatles. As a little kid, it made me feel dreamy, altered, woozy, and entranced—almost as if I was under a spell. Years later, I marveled at how perfectly the Beatles articulated the sensations of mind expansion and transcendence in "I'm Only Sleeping"—and at how the elation and freedom in those experiences were the same feelings the song gave me as a little boy. It made me think a lot about art and music's more mystical powers.
I'm Only Sleeping (Remastered 2009)
Charles Saufley's Current Obsession: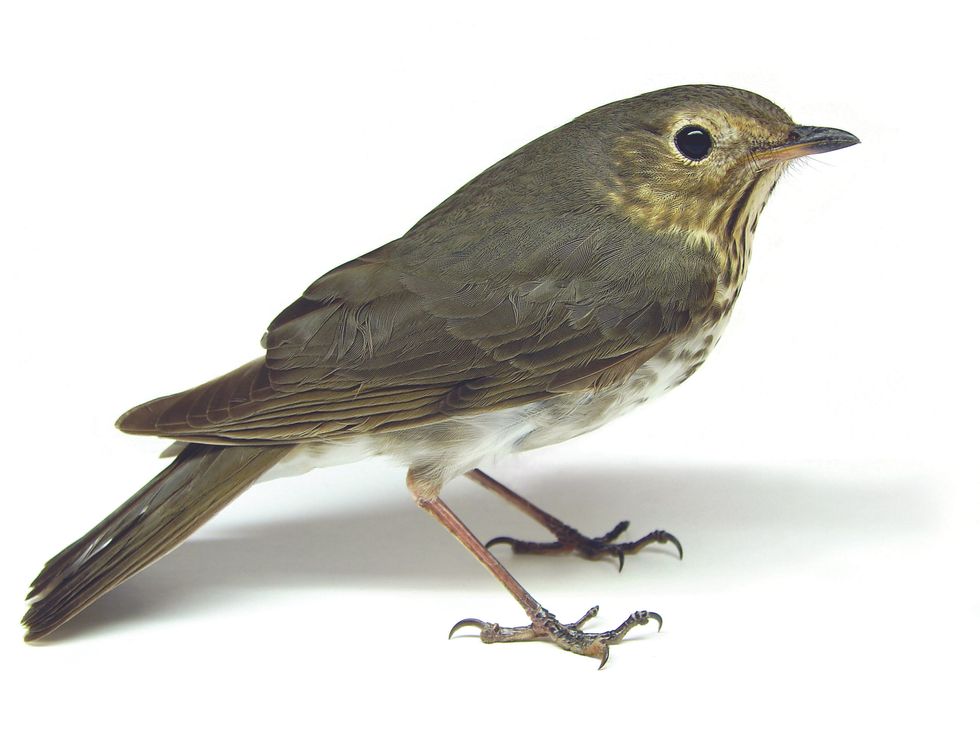 Bird song. Especially the spiraling call of the Swainson's Thrush. (Catch you next spring, little buddy).
Nick Millevoi — Associate Editor
A: "Twilight Time" by the Platters. I probably first heard the hook in late-night commercials for '50s box sets back when I was beginning to form my long-term memory. Eventually, I got into oldies radio and my obsession spiraled from there. Whenever I hear the original recording—or songs like "In the Still of the Night," "Earth Angel," and "Love Potion No. 9"—it takes me back to early cable TV and the '50s-obsessed Jersey Shore.
The Platters - Twilight Time - Lyrics
Nick Millevoi's Current Obsession:
Derrick Bostrom's totally awesome drum fills.