Week 3 continues with SIX more chances to win! Enter below for your shot at pedals from Eventide, Flamma Innovation, Karma Guitar Amplifiers, Silktone, Source Audio, or Universal Audio! Ends October 2, 2023.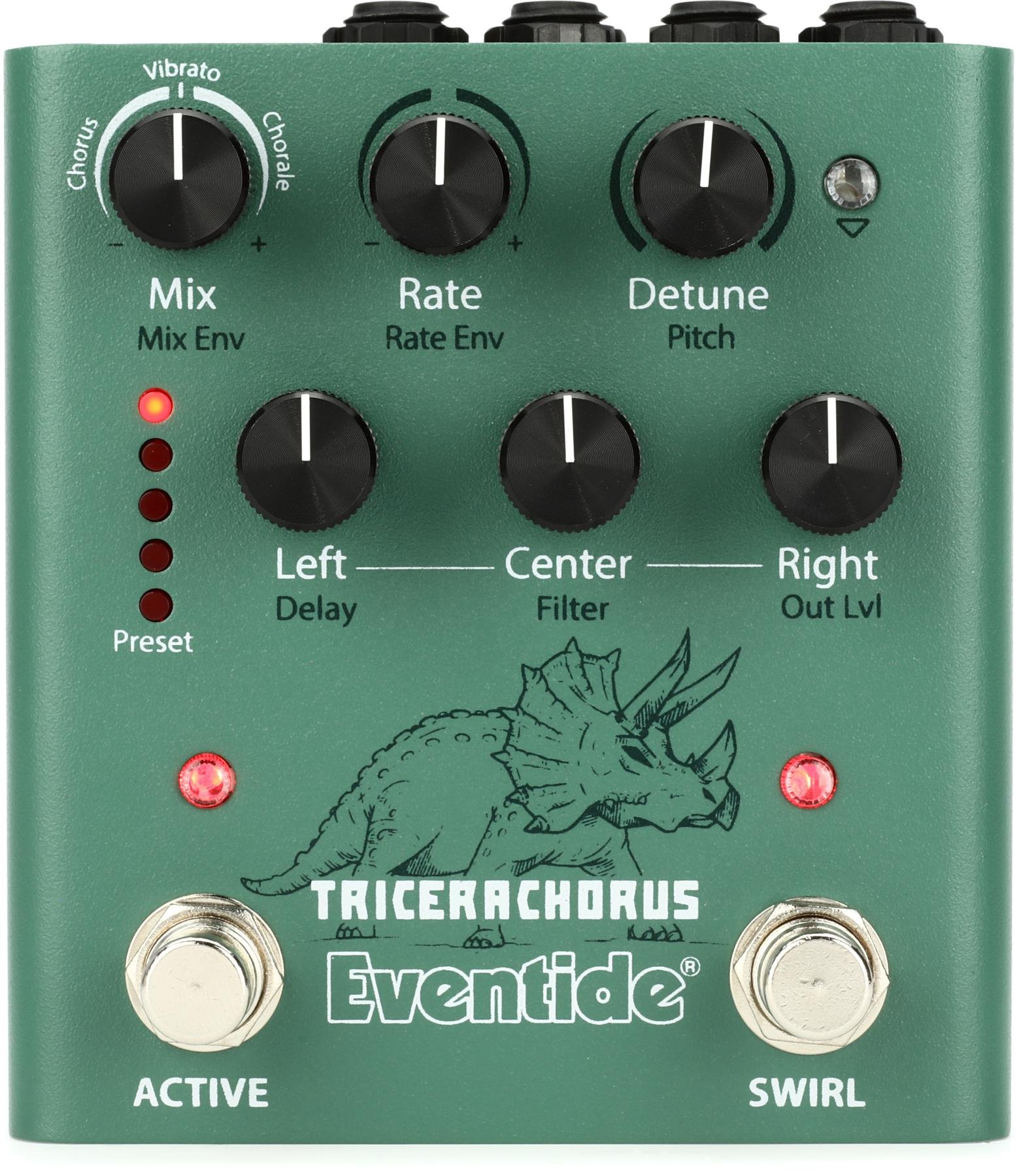 Inspired by the classic Tri-Stereo Chorus and stompbox choruses of the 1970s and early 1980s, the TriceraChorus pedal pairs rich Bucket Brigade-style chorusing with Eventide's legendary MicroPitch detuning for a lushness that rivals the jungles of the late Cretaceous Period. TriceraChorus features three chorus voices and three unique chorus effects which can be used to create a wide stereo spread with pulsing waves of modulation. The innovative "Swirl" footswitch adds psychedelic flanging, phasing, and Uni-vibe-style tones. It has never been easier to dial in syrupy smooth, deep modulation on guitar, bass, synths, strings, vocals, and more.
Eventide
This compact reverb pedal crams seven distinct digital reverb effects in to a sturdy, metal shell and several control features. The various reverb effects aim to simulate different environments from a small room to large, open cave. More niche effects are also included such as studio-style plate reverb, classic spring reverb effect, and the more far-out modulation reverb effect. Each effect can be modified with the Hi-Cut, Lo-Cut, Decay, and Pre-Delay knobs and then saved to their own save slot. An effect trail feature can be toggled on and off to have each effect fade out naturally after being switched off.
Flamma
The Karma MTN-10 is a much-improved clone of the revered but long discontinued Ibanez Mostortion, a must-have favorite of many Nashville session players.

The Karma MTN-10 is true-bypass and uses advanced construction techniques, including much sturdier and more reliable pots, switches, and enclosures. The elusive CA3260 IC chip used in the originals is a key component used in the Karma. All circuit board design and pedal assembly is done in the United States.
Karma Guitar Amplifiers
The Silktone Fuzz is a modern marvel with exploding with vintage tones.

"Cons: none:" writes Premier Guitar in the Fuzz's perfect score review. That was designer Charles Henry's favorite part, what else can we say?

At it's heart are two germanium transistors in the classic fuzz face topology, tweaked to get a huge array of tones and fix all the annoyances you get with a typical germanium fuzz. We wanted to nail the awesome tones everybody knows and loves when these transistors are biased to their sweet spot… and also when they're not. With our active bias monitor you can easily hit them all. Want that oh, so sweet sweet sweet spot? Dial it to ~4.50. Prefer some fat sticky fuzz? Dial it past 7.50. Want spitty gated fuzz? Cool, me too - dial it to ~1.10.

Combine this with the onboard pickup simulator to place this fuzz anywhere in your chain without the normal issues and a cleanup knob to get you into drive territory that rivals the best overdrives out there with beautifully musical germanium color - and you have one of the most useable, versatile fuzzes to date with sooo.. much.. texture.
Silktone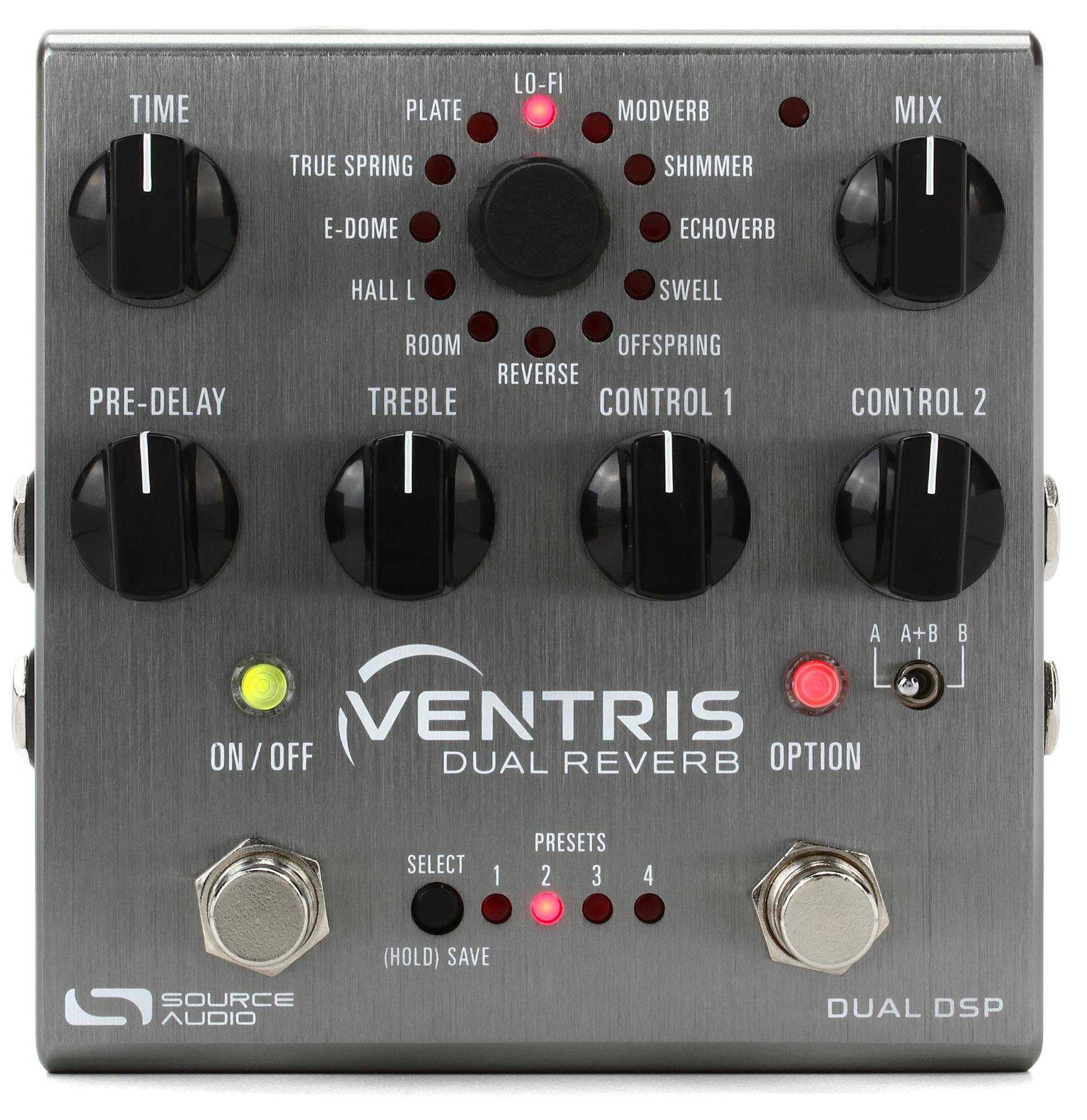 Create rich, spacious reverberations with the Ventris Dual Reverb. The Ventris features 14 meticulously crafted reverb engines built on two completely independent 56-bit signal processors, essentially housing a matching pair of high-powered, stereo reverb pedals in a single box. The pedal's dual DSP architecture provides massive processing muscle, adjustable preset spillover time, and advanced dual reverb effects. Step into a vast realm of ambient space.
Source Audio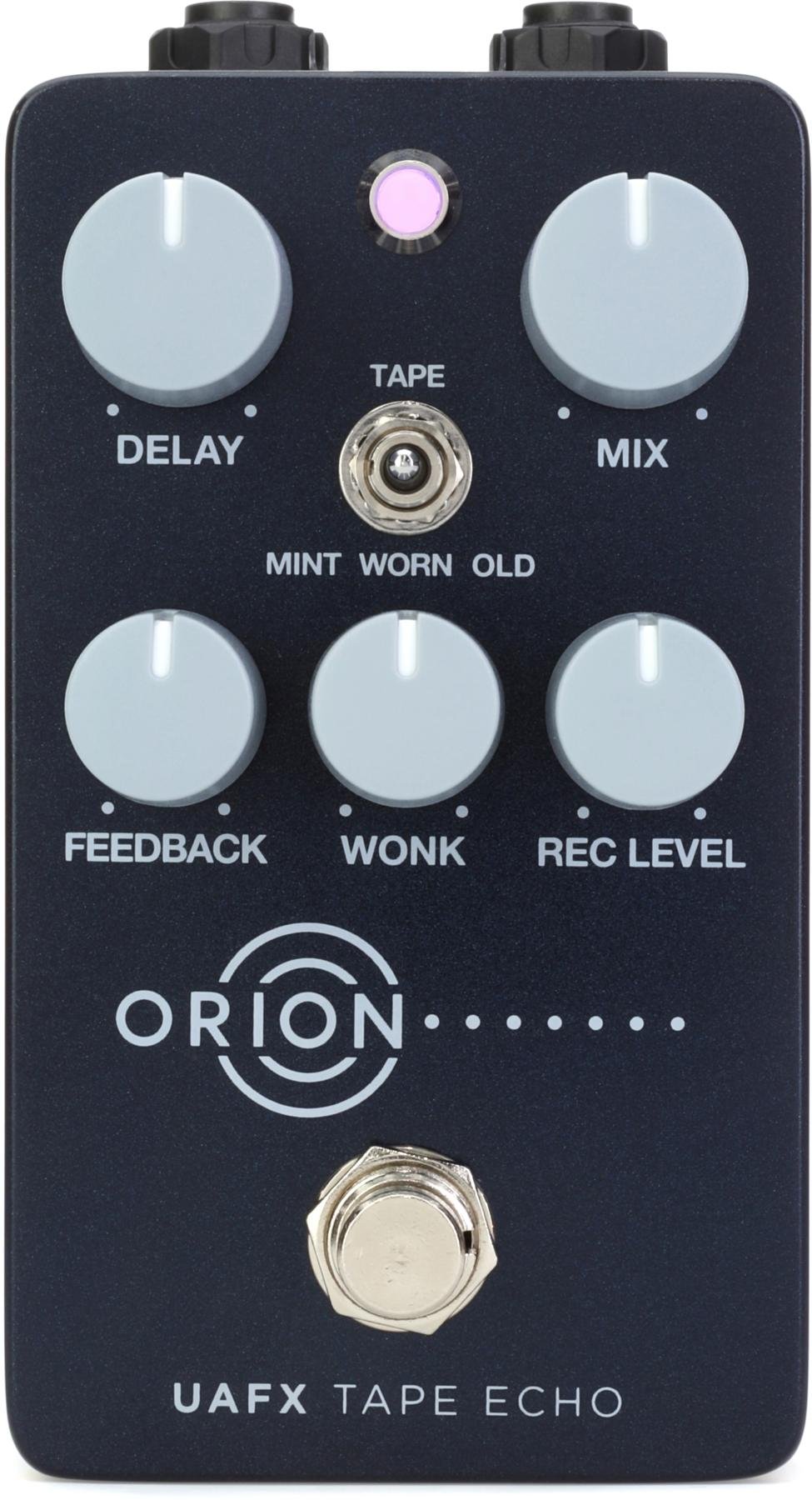 Emerging from UA's flagship Starlight Echo Station, Orion Tape Echo gives you the magical hazy delay effects of vintage '70s Maestro Echoplex EP-III tape delays, in a classy, compact package.*

- Create with a stunning emulation of the iconic vintage tape echo hardware

- Craft eccentric effects with authentic wow, flutter, and tape types

- Fatten your tone with a perfectly captured EP-III analog preamp

- Rely on timeless UA craftsmanship, built for decades of rock-solid performance

*All trademarks are property of their respective owners and used only to represent the effects modeled as part of Orion Tape Echo.
Universal Audio