Rock, punk, metal, country, improv, world, noise, and more: What our editors dug during this eclectic year in music, and their most-anticipated albums of 2018.
There must be zombies! Despite dire predictions in 2017 about the death of the electric guitar, they were spotted all over the musical landscape—whether in the hands of lions of the instrument, like John McLaughlin, who played his last tour, and Annie Clark, or in the seemingly unlikely mitts of pop idols like Harry Styles and Kesha.
Our editors own choices for the year's coolest albums were equally eclectic, if consistently more 6-string centric. Metal, country, punk, jazz, blues, rock, roots, noise, experimental, and world music were all part of our gang's 2017 smorgasbord of sound—with very little overlap. The Zep-drunk Greta Van Fleet were the sole double-up among our picks, and Neil Young and Robert Plant were the only representatives of the classic-rock camp on our in-house "hit" list.
Otherwise, as we at Premier Guitar look forward toward a bright (and gear filled!) 2018 and wish you and those you love much happiness, join us in celebrating some of the best music of 2017. Maybe you'll discover a few new artists you'd like to hear. There's certainly many among our favorites who aren't household names—yet. Or maybe you'll see a few glaring omissions. Either way, read on and be sure to share your own picks for the year's greatest music in the comments section.
TED DROZDOWSKI—SENIOR EDITOR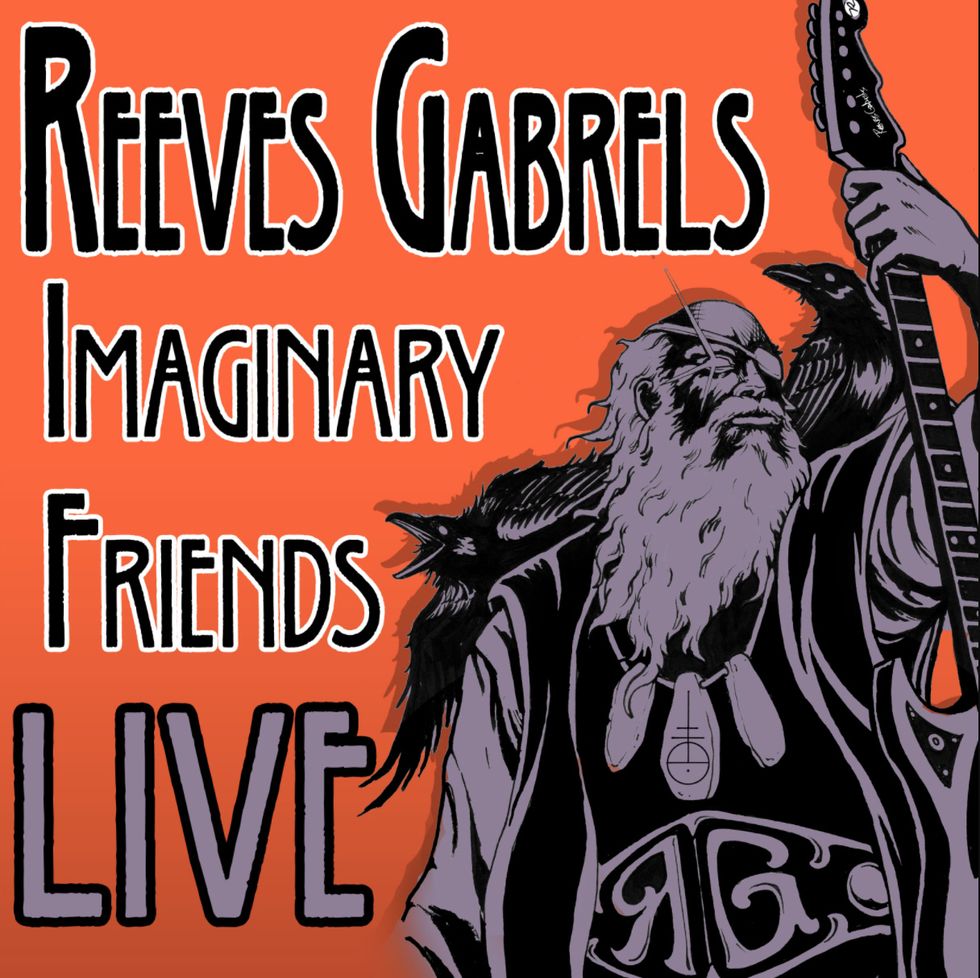 Reeves Gabrels
Imaginary Friends Live
In which Gabrels rewrites the rock guitar bible in 11 live performances packed with so much invention it's head spinning. I was at Nashville's Family Wash the night this set was recorded, but it wasn't until I heard it here that my mind was entirely blown by the former Bowie/current Cure axe-destroyer's execution. Every song is packed with "holy fuck" qualities: epic tones, killer riffs, brilliantly tossed-off fills and digressions, and solos that soothe, stun, and drip with lysergic intelligence. Raw and impeccable at the same time. If you dig rock guitar that straddles the trad and the rad with absolute authority, this is an essential album. No bullshit!

Chelsea Wolfe
Hiss Spun
Thanks to PG contributor David Von Bader for turning me on to the psychedelic universe of Chelsea Wolfe. I love everything about this album, from Wolfe's dramatic post-Diamanda Galas singing to the storm clouds of guitar that hover above her Caligari-esque compositional landscape. It helps that Queens of the Stone Age's Troy Van Leeuwen adds stunning outbursts of guitar, but he's only a guest in a world of Wolfe's imagining. And it's one hell of a place, with Everests of ephemera balanced by passages as heavy as Hephaestus' hammer. Wolfe is a guitarist and conceptualist to be reckoned with.

Mark "Porkchop" Holder
Let It Slide
I've spent a lot of time in the dirty alt-blues trenches, so this album hits home. It's raw, powerful, and demanding—a sonic demon breathing fresh, searing air into a largely stale, deflated genre. Holder is a badass who conjures the joys and menace of the corporal world artfully. I'm mostly over hearing traditional blues covers on new recordings, but Holder and crew's version of "Stagger Lee" is a beast. It sounds like a vintage Black Sabbath cut, but meaner. Holder's scorched-earth slide playing—mostly on baritone—is distinctive and relentlessly nasty. And their live shows have more blood and guts than a slaughterhouse. Catch them on perpetual tour.
Most-anticipated 2018 releases: Jim Campilongo Live at Rockwood Music Hall, Jack White, My Bloody Valentine.
Wish list: Tom Waits, Tool.
TESSA JEFFERS—MANAGING EDITOR
Greta Van Fleet
From the Fires
When I first heard this young band from Frankenmuth, Michigan, two words popped into my head: "Led Zeppelin." Heck, I thought for sure they were British! Once you get past the feeling that they sound too familiar, because they undoubtedly do, it really doesn't matter. This band of 18- and 21-year-olds is fucking incredible. It's not surprising all their U.S. dates sold out in advance in 2017. These lads possess something special that the world (at least any world worth living in, in my opinion) will always crave: talent, soul, and passion. With this trifecta carrying them to the top of the charts, the quartet—made up of three brothers and a drummer—are winning over starving rock fans in droves. From frontman Josh Kiszka's first mountaintop "Yeeeeeaaaaaaah" to the precocious guitar riffs and solos of his twin brother Jake Kiszka, that are never trite, this double EP is about feel. When I fall for a piece of music, I simply don't overthink it, because it's time to jam.

Algiers
The Underside of Power
The opening track of this intense, neo-soul rock record is called "Walk Like a Panther," and includes a sample of a speech by the late Illinois Black Panther Party chairman Fred Hampton. In the world we live in now, "signs of the times" politically potent music isn't rare, but Algiers' musical benchmarks and deviations are. The fire-and-brimstone songs play tug-of-war between street-punk and church, with aggressive guitar riffs, Motown pop vibes, gospel-tinged cries of rebellion (delivered powerfully by frontman Franklin James Fisher), dark bass lines, and even a bit of electro-trance. Guitarist Lee Tesche says growing up in Atlanta influenced Algiers in many ways, from exposure to '90s hip-hop to having the space for garage bands and tons of instruments, of which a smorgasbord is used on this record. Fisher, Tesche, and bassist Ryan Mahan met in high school, moved to foreign countries, got graduate degrees, saw the world, and then reunited to make music again. Joined by Matt Tong (Bloc Party) on drums, they made a stylistically schizophrenic sophomore album that's unlike anything else in 2017.
Most-anticipated 2018 release: Greta Van Fleet.
RICH OSWEILER—ASSOCIATE EDITOR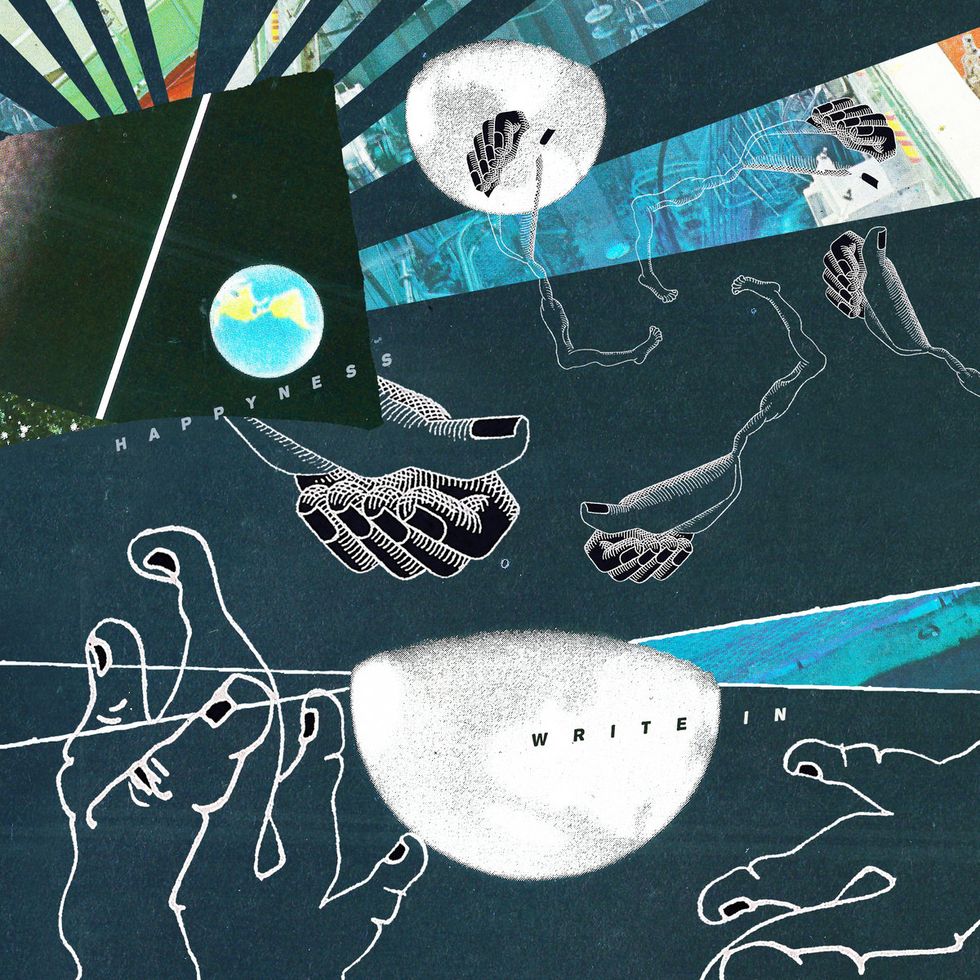 Happyness
Write In
I have a permanent soft spot for the "college rock" greatness that came about during my most musically formative years, in the late '80s and into the '90s, and, man, the second offering from this London trio took me back to some of what I loved most about the era. There's some gorgeous songwriting and jangle á la Teenage Fanclub, a touch of the lightly polished, lo-fi slacker magic of Pavement, and smart arrangements in the vein of Yo La Tengo that can be detected throughout the 10 tracks, which vary plenty but flow seamlessly. I was sold from the get-go with the 2-minute, building lead-in on the opening track "Falling Down" alone.

Jay Som
Everybody Works
As a long-time Bay Area citizen, it's a great feeling to see a truly standout local artist emerge from the often-challenged music scene here, due in large part to the difficulty artists of any ilk face just getting by financially. Barely into her 20s, multi-instrumentalist Melina Duterte—under the name Jay Som—has crafted a solo DIY-pop masterpiece fueled by lush soundscapes that are soft and pretty, all the way to guitar-driven hooky arrangements dripping with effects to excess (in a good way). The mix of tracks is eclectic and, however one may categorize them, they are captivating and a true testament that a high degree of musical awesomeness can be created by a single artist within the confines of her room. I've been digging this album all year long.
Most-anticipated 2018 releases: Breeders, Buffalo Tom, Stephen Malkmus & the Jicks, Superchunk, Fu Manchu, My Bloody Valentine
SHAWN HAMMOND—CHIEF CONTENT OFFICER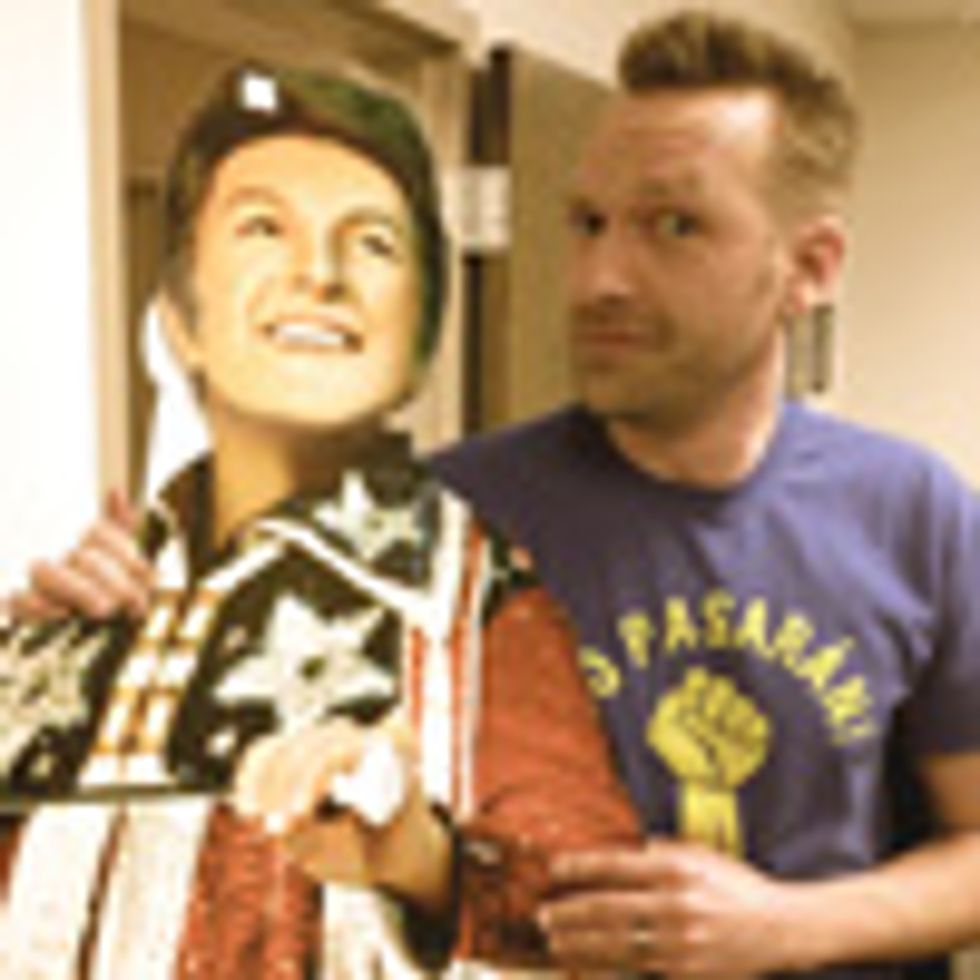 Together Pangea
Bulls and Roosters
Exactly a year ago, I looked forward to a new TP album in the "most-anticipated 2017 releases" section of last year's best music picks, and though Bulls and Roosters took shape as something quite different from their past work, it nevertheless became a 2017 favorite. While previous efforts from the quartet led by William Keegan (guitars, vocals) and Danny Bengston (bass, vocals) have all been characterized by rambunctiously garage-y guitars and sneering, catchy vocals, this time around they've cleaned up the 6-strings and brought the bpms and tune lengths back a bit for an effort that feels a little tighter and more mature. "The Cold" is the catchiest of the bunch (no pun intended), opening with slightly chorused clean-Strat strums backing a twangy lead hook and sardonic vocal drawl that quickly build to a bittersweet shout-along chorus and harmonized whistling underpinned by doo-wop-like vocals. Meanwhile, on songs like "Kenmore Ave." and "Peach Mirror," new guitarist Roland Cosio contributes simple leads accentuated by Leslie-like motion that ties the tunes together without hollering "Look at me!"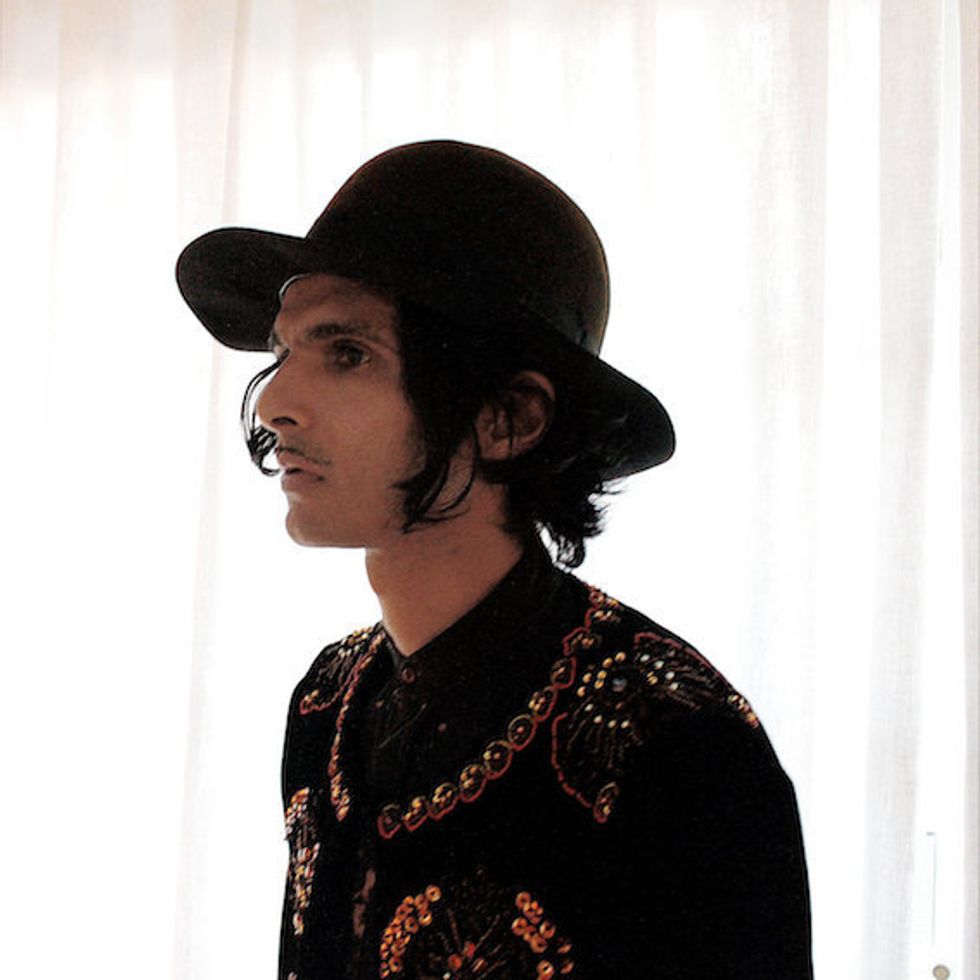 Imaad Wasif
Dzi
Despite being chock-full of guitars, Mellotrons, electric pianos, and organs awash in reverbs, delays, and modulations straight out of the psychedelic '70s, the fourth effort from Vancouver-based Imaad Wasif still manages to take you somewhere that feels familiar and new. "The Beautician" begins with trippily treated old Hammond-organ rhythms punctuated by classic R&B chord stabs and ethereal vocals that sound swimmingly psychedelic regardless of the track's overall sparseness. The warbling electrics, numb and distant vocals, and fuzzed-out solo on "Marie" convey a mood somewhere between Pink Floyd and a drugged-out raga. Meanwhile, "Turn Away" begins with stilted, tension-building electric arpeggios and subtly discordant background acoustics that slowly build to power-chord chaos, fall back to Mellotron strings again, then work back to fuzzy mayhem before commencing with a cathartic solo whose writhing leads intertwine with crescendoing key lines like a pit full of pissed-off vipers.

Robert Plant
Carry Fire
While a good portion of classic-rock fans continue to hold out hope for some kind of Zeppelin reunion, I'll always applaud Robert Plant's refusal to prioritize nostalgia and riches over artistry—despite counting the mighty Zep as one of my all-time favorite bands. Carry Fire features the guitar talents of Justin Adams and Liam "Skin" Tyson, who've been with Plant since 2001 and whose blend of acoustic loveliness and electric prowess—on everything from mandolin to Malian 3-string tehardant, flattop 6-strings, lap steels, and various solidbodies and hollowbodies—imbue the whole affair with a Western-meets-Eastern/African vibe that is now every bit as unique, identifiable, and consistent as Zep's sound was during their heyday. Standout tracks include "Season's Song," "The May Queen," and "Bones of Saints."
Honorable mentions: Algiers' The Underside of Power, Sheer Mag's Need to Feel Your Love.
Most-anticipated 2018 releases: Division of Laura Lee, the Raveonettes, Head Wound City.
ANDY ELLIS—SENIOR EDITOR
Anouar Brahem
Blue Maqams
Tunisian oud master Anouar Brahem is known for blending traditional Arabic melodies with jazz, and Blue Maqams continues his magnificent East-West explorations. Backed by pianist Django Bates, bassist Dave Holland, and the legendary Jack DeJohnette on drums, Brahem draws microtonal inflections from his fretless 12-string that sound as ancient as they do modern. Estimated at 3,500 years old, the oud is the guitar's forebear by way of the lute. Care to explore the musical roots of your cherished instrument? Perhaps start here. In today's frenetic world, these introspective, impressionistic sounds evoke a sense of timeless, shared humanity.

Tinariwen
Elwan
It has been two decades since this guitar-driven Tuareg band from Mali rose from the Sahara sands to sing of nomadic life, their people, and an ongoing struggle for independence and freedom. On Elwan ("elephants"), the musical collective is joined by a few high-profile Western indie-rock musicians—all fans of the pioneering desert bluesmen—but the sound and vibe remain as authentic as on such earlier releases as 2004's Amassakoul, 2007's Aman Iman: Water is Life, and 2014's Emmaar. Could Leo Fender have imagined what his Telecaster and P-bass would sound like played by today's Tamasheq-speaking people? Check it out for yourself.

Jerry Douglas Band
What If
Tone, intonation, speed, articulation, and—most of all—stellar phrasing have made Jerry Douglas one of the greatest Dobro players ever, and one of the preeminent acoustic musicians of our era. For his latest album, Douglas assembled an ensemble of players as capable of tackling rock, jazz-fusion, and Memphis soul as the progressive bluegrass the 14-time Grammy-winner helped pioneer in the '80s. Featuring trumpet, sax, burning electric guitar, fiddle, and a squeaky-tight-yet-elastic rhythm section, What If takes the many strands of American music and weaves them into an exciting sonic tapestry that honors tradition while pushing boundaries.
Most-anticipated 2018 releases: Brandi Carlile's By the Way, I Forgive You, Julian Lage's Modern Lore, and Michael Landau's Rock Bottom.
CHARLES SAUFLEY—GEAR EDITOR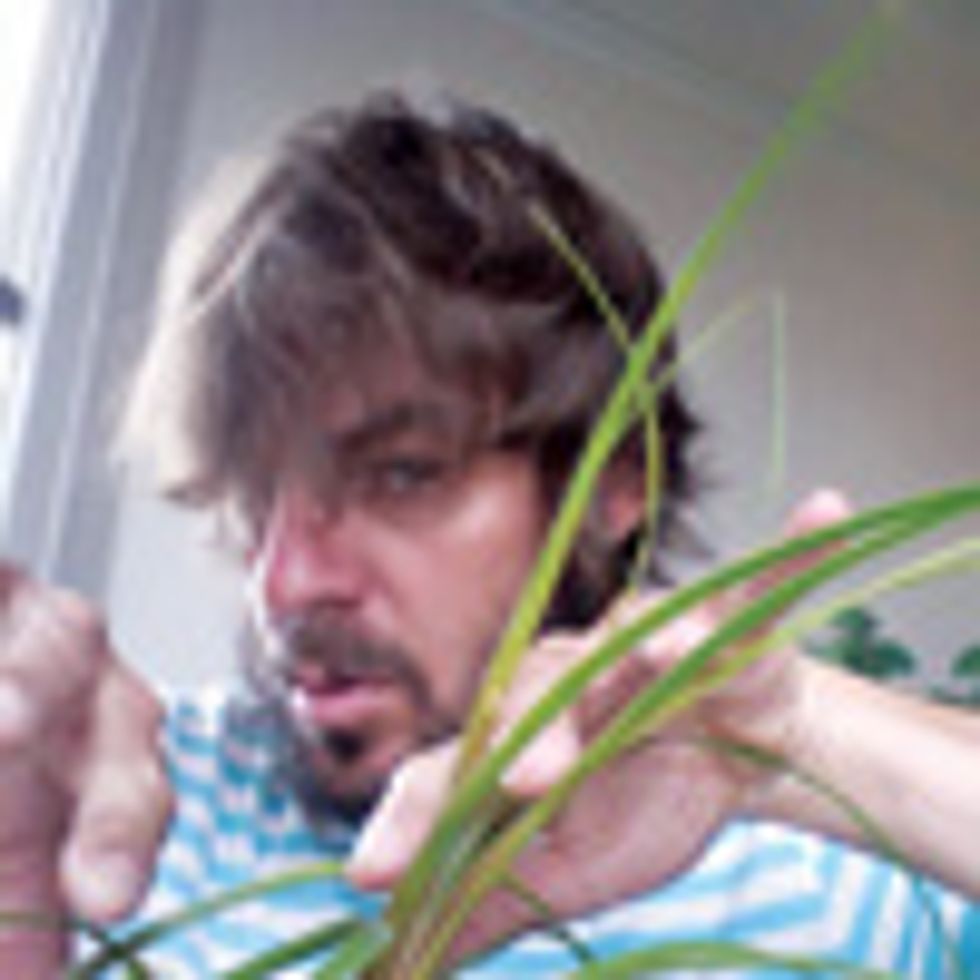 Neil Young
Hitchhiker
Many songs on Hitchhiker would ultimately find homes elsewhere in the Neil Young catalog, often appearing in more "realized" versions—a loaded notion for an artist that regards production warily. But the 1976 session documented here reveals Young at his rawest and most unadorned. Those that marvel at Young's wizardly knack for conjuring songs will rejoice in how these tunes reveal the light and dark of Neil's surreal-to-intensely-personal mid-'70s poetry and mindset. It's also a brilliant study of one of the most idiosyncratically emotive acoustic rhythm guitar players to ever walk the Earth.

Six Organs of Admittance
Burning the Threshold
Ben Chasny took a break from the esoterica and intricacies of his mind-bending Hexadic project to indulge his songwriting twitches on Burning the Threshold. The result is one of the most cohesive unions of Chasny's fleet and fiery fretwork and his mystical and immediate song tapestries. The ace and effortlessly woven 6-string tangle between Chasny and Ryley Walker on "Around the Axis" is worth the price of admission. But it's the sum—and depth—of Chasny's voice, picking, and songs that make Burning the Threshold a timeless rock.

Gunn Truscinski Duo
Bay Head
Steve Gunn's more song-based LPs are awesome. His singing voice is among my faves. But his LPs with drummer John Truscinski have always been nearest to my heart. Bay Head is another gem from this improvisationally guided but instinctively hook-and-melody oriented pair—cleverly and joyously spanning humming drones, ephemeral slices of raucous Moby Grape rave up, and colors from the Peter Green-era Mac and Abbey Road playbooks.
Honorable mentions: Lee Ranaldo, Electric Trim, Alice Coltrane, World Spirituality Classics 1: The Ecstatic Music of Turiya Alice Coltrane, Wooden Wand, Clipper Ship, Chris Forsyth & the Solar Motel Band, Dreaming in the Non-Dream, Bill Orcutt, Bill Orcutt.
Most-anticipated releases:My Bloody Valentine, Ryley Walker, Spiritualized, Graham Coxon.
CHRIS KIES—ASSOCIATE EDITOR
Tyler Childers
Purgatory
While I live in the axis of country music and could throw a stone and hit two aspiring Luke Bryan wannabes, I'm more at home with the genre's outliers and outlaws. Ya know—the traditional, tug-at-your-heart-strings storytellers steeped in misery camouflaged with pedal steel. My never-ending hunt has introduced me to artists like Nikki Lane, Jason Isbell (his song "If We Were Vampires" might be my song of the year), Margo Price (made my list last year), and Sturgill Simpson. And now add Tyler Childers to that list. (Sturgill was co-producer of Purgatory.) Using traditional bluegrass ("Purgatory") fostered in the foothills of eastern Kentucky and rugged, life-harvested lyrics, Childers bares his soul and acknowledges the problems he has with it. Topics include substance abuse ("I Swear (To God)"), love and heartache ("Lady May"), financial woes ("Whitehouse Road"), and chasing that honky-tonk flame. It might be too early to crown Tyler the next anti-country star, like his aforementioned contemporaries, but I'll follow this backwoods poet's journey through his troubled life.

Queens of the Stone Age
Villains
My favorite band is probably QOTSA. I declare that because it can be tough hearing new music from one of your favorites, due to the history and memories attached to previous cuts. In 2013, …Like Clockwork marked a big (and ultimately beneficial) jump in the band's maturing sound, and the inclusion of super-pop producer Mark Ronson had me concerned, but once the needle dropped it all melted away. The band's abilities are top notch, with King Arthur precision. The danceable party-starter "The Way You Used To Do," the dark, somber introspective strokes of "Fortress," the synth-and-bass-propelled "Hideaway" (a perfect retroactive fit for the Drive soundtrack), and the galloping "Head Like a Haunted House" all complementarily and cohesively fit within the band's evolving discography. And if you, too, are a longtime QOTSA fan, you probably still need a dose of the desert rock that first hooked you, so insert the ripping burner "The Evil Has Landed." (Warning: If you play that song while driving, myself or Josh Homme & Co. are not liable for any speeding violations.)

All Them Witches
Sleeping Through the War
Guitarist Ben McLeod and the rest of the Witches do not like to make the same album. Each of their previous three LPs are as raw and honest as a Polaroid— snapshots of their mutating collective musical consciousness. What's the photo say this time? In one word: flow. This is a road album, a hike album, a lose-yourself-in-the-music album. What I call a front-to-backer. Starting things off is the brooding "Bulls," which is both huge and quiet. "Don't Bring Me Coffee" and "Bruce Lee" build tension with might, courtesy of fuzzed-out guitars and bass. It's then released during the deep, echoing drums and clean, compelling fretboard runs in "3-5-7" and "Am I Going Up?" The last three tracks are where the band spaces out, with the droning "Alabaster," the swaying "Cowboy Kirk," and a final rootsy, blues jam, "Internet." Sleeping Through the War captures a band at full flight, understanding and unleashing their power, but more important, knowing when to pull off the gas to provide ultimate dynamics.
Honorable mentions: Mutoid Man's War Moans, Kurt Vile and Courtney Barnett's Lotta Sea Lice, Jason Isbell and the 400 Unit's The Nashville Sound, Citizen's As You Please, Chelsea Wolfe's Hiss Spun, Ryan Adams' Prisoner, and Royal Thunder's Wick.
Most-anticipated 2018 releases: Tool (come on!), A Perfect Circle, Sturgill Simpson, Mudhoney, Pelican
JASON SHADRICK—ASSOCIATE EDITOR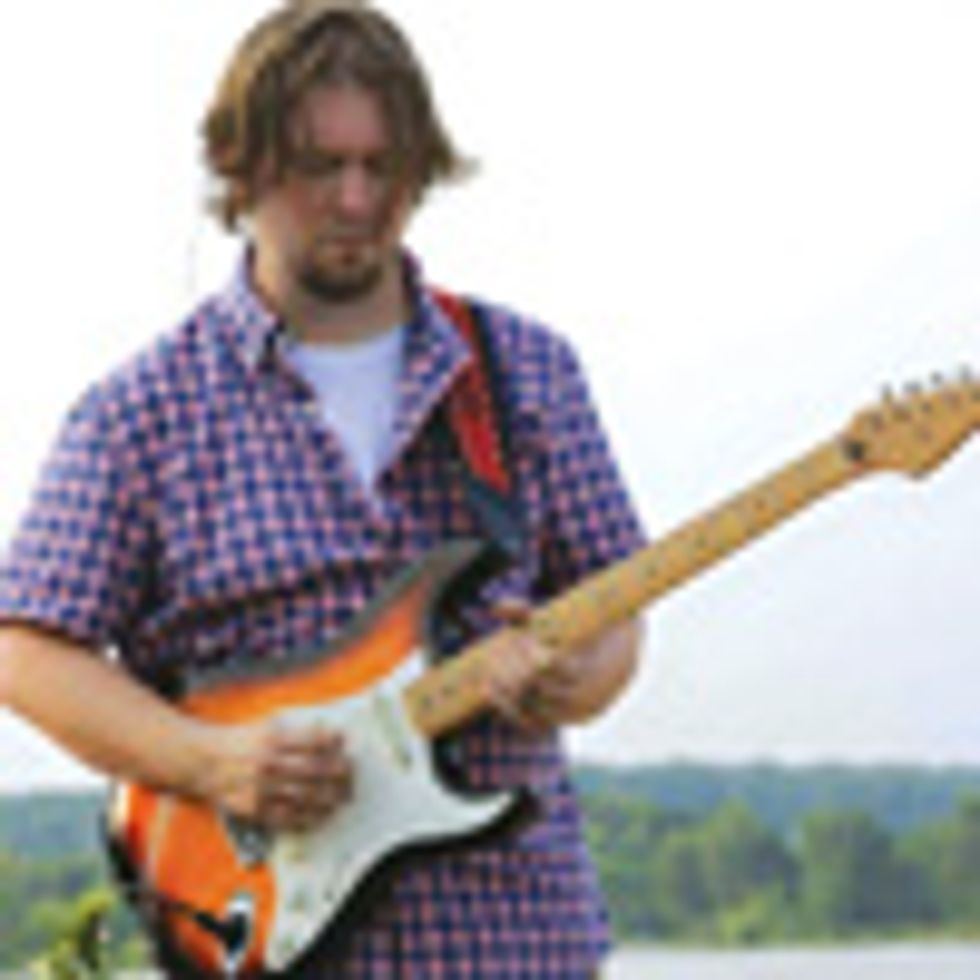 Jason Isbell and the 400 Unit
The Nashville Sound
Isbell's razor-sharp sense of wordplay, melody, and structure, not to mention his top-notch band, brought this album to life. Plus, he's a hell of a guitar player. I found myself returning to this album over and over, each time discovering a phrase, chord, or inflection that I had missed on previous listens. Dave Cobb's production displays a multi-layered approach that not only serves the songs but allows Isbell to stretch out ("Anxiety"), rock out ("Hope the High Road"), and look inward ("If We Were Vampires").

Theo Katzman
Heartbreak Hits
Damn, what a talented dude. He's not only a pillar of the retro-funk powerhouse Vulfpeck, but he can write a killer hook, sing like Timberlake, and play some pretty wicked guitar. The theme of love and loss is up front on all 10 tracks, but I challenge you to sit still through the euphoric, feel-good groove of "Hard Work." Each track is full of subtle guitar nuggets, with riffs and lyrics that make you forever believe in the connection between love, loss, and rock 'n' roll.

Tedeschi Trucks Band
Live from the Fox Oakland
Not many things sound as good as a 12-piece band in lockstep firing into a punishing freight train of a groove. At this point, Derek Trucks has established himself as an all-timer—a first-ballot hall of famer who can hang with anybody. This live set hits all of the band's collective influences, from Derek and the Dominos ("Keep On Growing") to the tripper side of the Beatles ("Within You Without You") to gutbucket blues ("Leaving Trunk"). Oh—not to mention they can write fresh blues-rock jams that have the heart of John Prine and the muscle of Joe Cocker's Mad Dogs & Englishmen band.
Most-anticipated 2018 releases: The Bros. Landreth, Sturgill Simpson, Julian Lage's Modern Lore, a Clapton blues album (pretty please?)
PERRY BEAN—NASHVILLE VIDEO EDITOR
Propagandhi
Victory Lap
The highly anticipated follow up to Propagandhi's 2012 Failed States did not disappoint! With every new record, Propagandhi finds new ways to completely blow my mind: beautiful clean tones, ripping lead tones, and complex song structures that constantly change the sonic landscape of punk rock as we've known it. Chris Hannah and company hit me right in the feels with this release. Take a listen to the link below to hear how true masters of the craft transcend punk and poetry with the song "In Flagrante Delicto."

Code Orange
Forever
Code Orange just seems to get better and better with every release. Forever is no exception. I damn near wreck my car every time I listen to this while driving! With breakdowns this good, it's no wonder. Fans of extreme music (á la Converge) should make sure not to sleep on this monster! Check out the video for the title track.
Most-anticipated 2018 releases: American Nightmare and At the Gates.