A look at Elmwood Amps'' gorgeous Modena M90.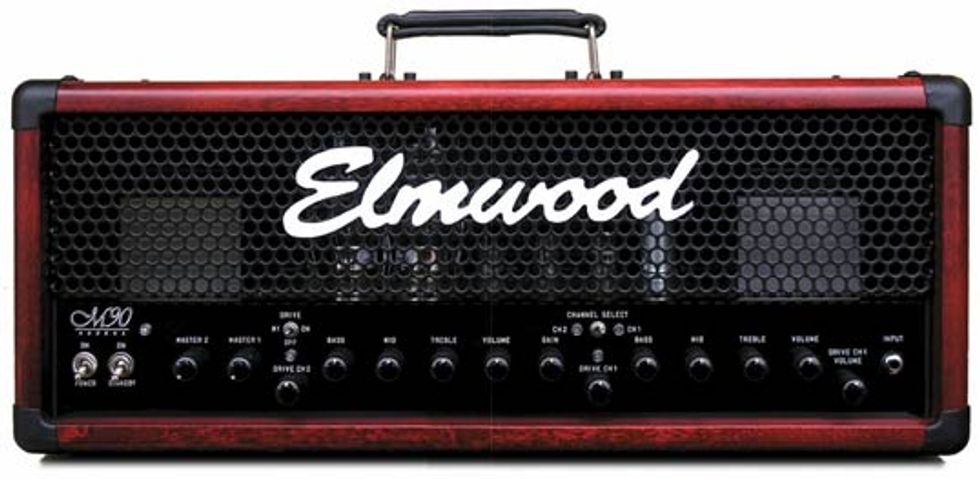 Hailing from Sweden, Elmwood Amps has spent the last ten years dedicated to building tube amps with great sound and functionality. From the beginning, the goal was to re-invent the best parts of historical tube amplifiers to create an original tone with a special attention to live performance versatility.
Elmwood's Modena M90 is described as the big brother of the company's Modena M60. The M90 shares features such as two channels with separate EQ for each and a classy exterior, but adds two KT88 power tubes, an additional 30 watts of power, and a specially designed transformer. This example of the M90 features red stained birch casing.
For more information, visit
elmwood.se