The jazz-trio chameleon uses handcrafted guitars and a self-restricted pedal playground to cover bass, keys, and a disintegrating computer.
After releasing Trio Grande with saxophonist Will Vinson and drummer Antonio Sánchez(via Whirlwind Recordings), Gilad Hekselman virtually invited PG's Chris Kies into his NYC-based jam space.
In this episode, the jazz-guitar vanguard shows his main instruments—including a custom Italian semi-hollowbody, a rare '70s Gibson acoustic/electric, and a bizarre-looking hollowbody—and explains how a mini tube head from Greece supplanted his favorite Fender combo, and runs through his cramped, ever-changing, self-limiting pedalboard that mimics everything from other instruments to a malfunctioning computer.
[Brought to you by D'Addario XS Strings: https://www.daddario.com/XSRR]
Moffa Lorraine Prima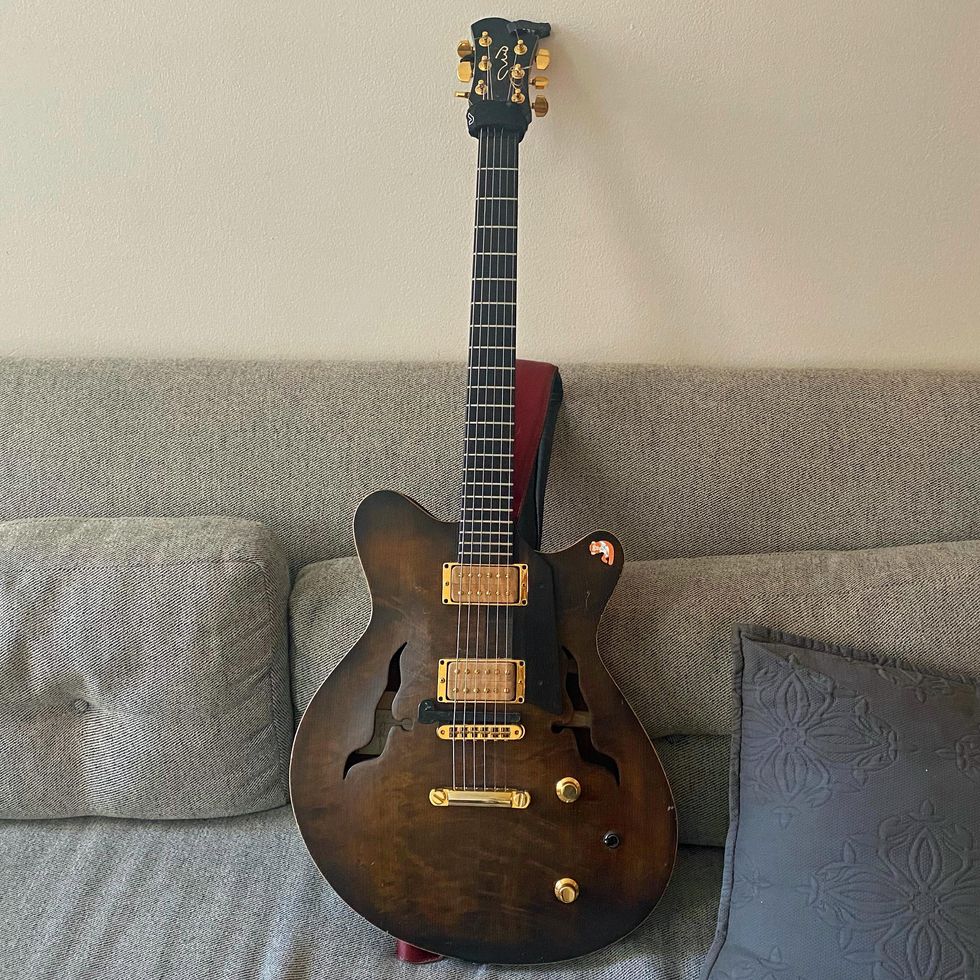 While touring Italy, a guitar-playing fan greeted Gilad with an opportunity to play a custom creation from nearby luthier Nico Moffa. Gilad told the fan it was a wonderful guitar and the word got back to the builder. Nico and Gilad had conversations about instruments (Moffa originally designed and constructed violins), and the result of those chats is the above Lorraine Prima.
He employs a signature Strum-N-Comfort SharkTooth 1.5 mm pick (modified from the standard option with a sharper edge and smaller profile like a Jazz III) and Gilad typically goes with Thomastik Jazz Bebop strings (.013–.053) on the Moffa or other jazzboxes.
1974 Gibson Howard Roberts Custom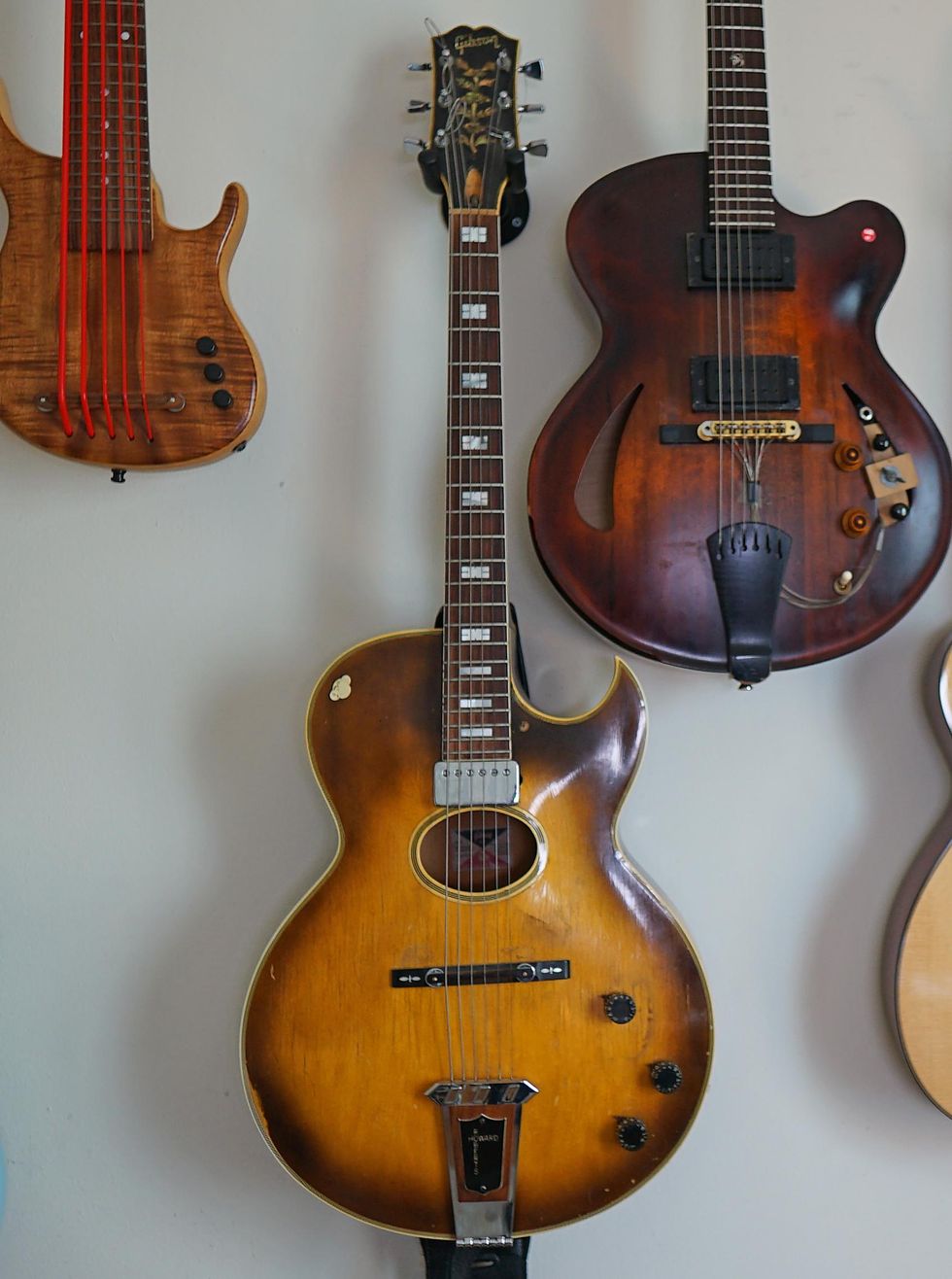 "This is what I learned to play jazz on," says Gilad about the above 1974 Gibson Howard Roberts Custom. "And while it's not my main guitar anymore, whenever I pick it up, it's home."
Hekselman describes this one's voice as being much airier, more midrange-y, and has a sharper, drastic decay to its notes like an upright bass.
Victor Baker Model 15
Victor Baker Model 15 hollowbody archtop
Before the Moffa, Gilad's most-trusted ally was this Victor Baker Model 15. He toured the world several times over with this hollowbody. It was his second Baker and the NYC-based luthier had this to say about No. 2's evolution:
"For this guitar he was looking for more acoustic qualities, sort of in between his first guitar and the Howard Roberts guitar that he used for years. We bumped up one body size and deepened the body depth a bit. This put more air in the interior. The guitar still has a center block, but is scaled down compared to what I normally use. This helps with feedback. The larger sound holes give the guitar a more open sound as well."
Oh, and about that robotic-looking wiring on its top—it's just a standard RMC PBGS11-6 Saddle MIDI pickup that was "tested out" on the guitar's exterior because both Victor and Gilad didn't want to put any more holes in the instrument for this trial. Clearly, he liked how it sounded and it's still there today.
Moollon T Classic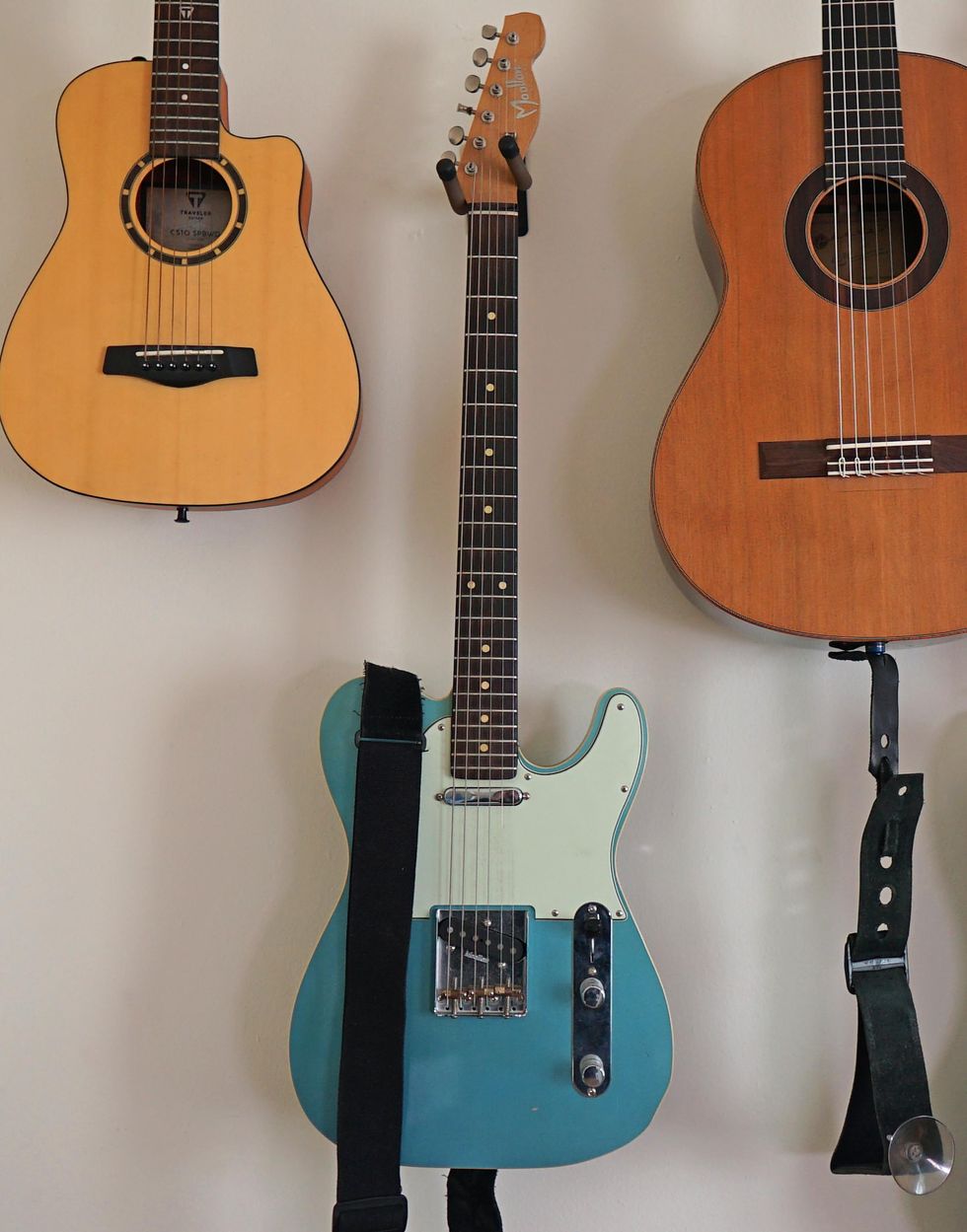 Hollowbodies and semi-hollows are a big part of what Gilad uses on his various gigs, but when something calls for a solidbody sting, he often picks up this Moollon T Classic. Hekselman really appreciates the bell-like chime a T-style single-coil can provide.
Collings OM1 T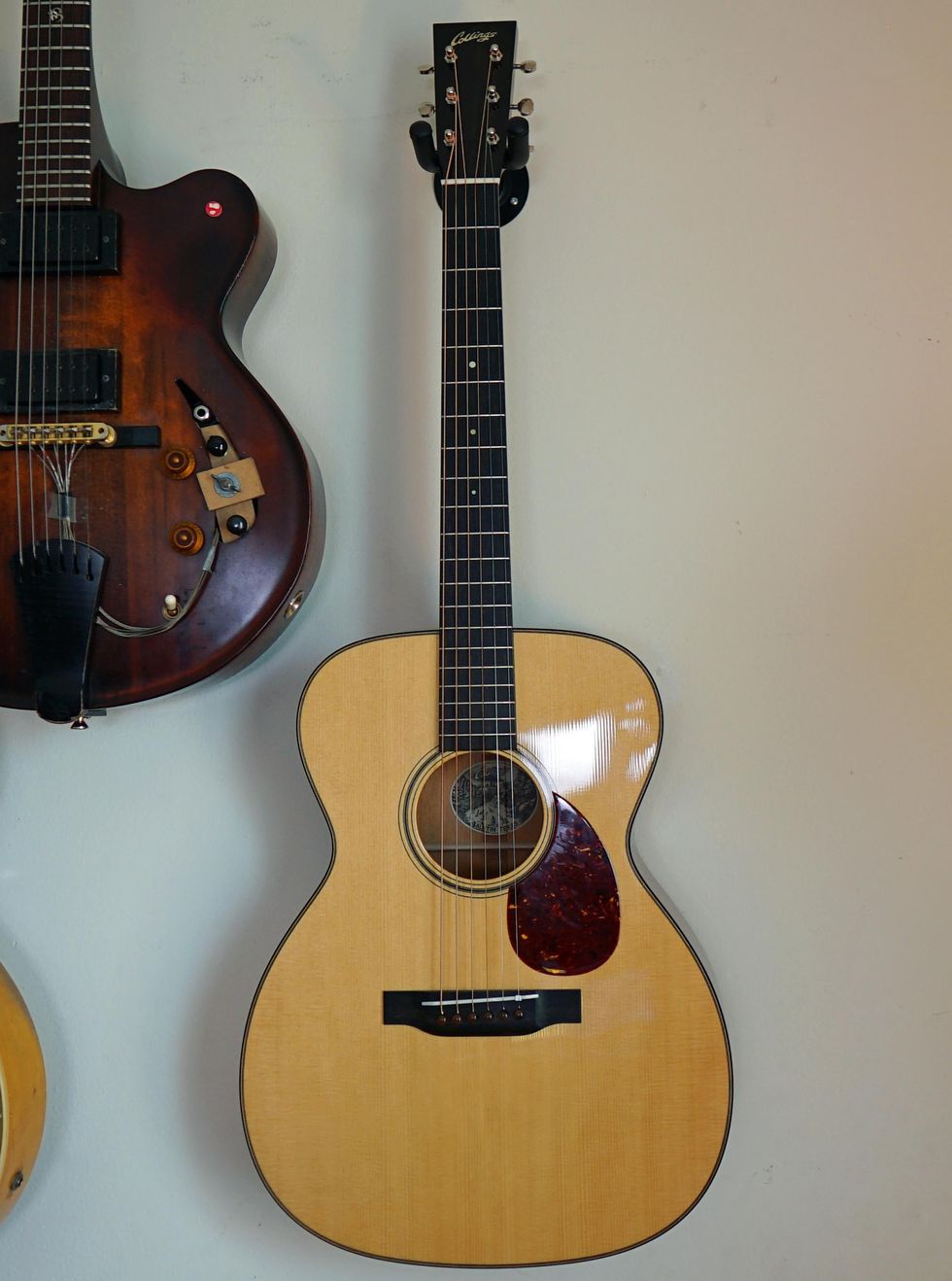 When then pandemic hit and playing electric guitar became a larger nuisance for quarantining neighbors in his building, Gilad found himself without a proper acoustic. He acquired this Collings OM1 T and has bonded with it over the last year appreciating its piano-like qualities—a strong low register and a shimmery top-end.
Pure Tone Amps OMiKRON
Lots of jazz cats prefer the stratospheric high headroom solid-state amps provide, but Gilad still prefers a tube amp. (However, in the Rundown, he does say that he used his grab-and-go Quilter for Trio Grande and travels with it in case the backline is inadequate.)
As of late, he's been plugging into this Pure Tone Amps OMiKRON built in Greece. This is a smaller, stripped-down version of Pure Tone's Offset that chases the sound of '50s Bassmans and early Marshalls.
Fender '65 Twin Reverb
His second favorite amp (and current cabinet) is a Fender '65 Twin Reverb.
Gilad Hekselman's Pedalboard
Gilad plays guitar in a lot of jazz-trio configurations. Depending on the musical context and artistic personnel, he'll sometimes cover bass duties, explore keyboard textures, and paints outside the normal jazz-guitar lines. To do so, he uses a healthy stock of pedals. And to make matters interesting (and economic), he restricts his pedal playground to the size of this board (cut out by his father-in-law) so he can travel with his wares.
Two key pedals in his setup are the Boss OC-3 Super Octave and the Electro-Harmonix Freeze. The OC-3 is always in poly mode and helps him fake a bass line on the lower strings while the higher strings still retain their core guitar tonality. The Freeze's hold function allows him organ-like sustain. (It's been modified so it has a hardwired expression-like pedal—the black pad below the Freeze—allowing him piano-style control over the effect without the "clicking" noise when he engages it and he won't lose his balance using the latch function that originally required him to stand directly on the pedal.)
Other stomps he currently has on the tight board includes a EHX Pitch Fork (allowing him to go up a fifth or make crazy computer sounds), Chase Bliss Mood (with an Mooer Expline Mini Expression pedal), EarthQuaker Devices Warden, Valeton Coral Mod (favorite settings: ring mod & auto wah), Donner Deluxe Looper, Mooer A7 Ambiance Reverb, and Jam Pedals TubeDreamer.
A slight amendment to his rule is if it fits in the bag, it can travel and sit on the floor. So the add-on stomps are an EQD Avalanche Run and Mooer Audio Graphic G 5-Band EQ. The ones that used to be in the game, but are currently on the sidelines (upper right) are the Moollon Equalizer and Old World Audio 1960 Optical Compressor. And a CIOKS DC10 (under the Donner Deluxe Looper) powers all his pedals.