The UK company brand unleashes an insane octave fuzz harkening to the '70s and a dual-channel drive that goes from a sparkly clean boost to overdriven-recording-console tones.
Essex, UK (August 15, 2018) -- Adding to the company's established line of versatile guitar & bass pedals, Zander Circuitry have introduced two new effects for fuzz & overdrive connoisseurs alike. The Foxxton Woods 'Upper Octave Fuzz Generator', a high-gain fuzz inspired by the insane octave fuzz boxes of the 70s. And the Surplus 'Elemental Overdriver', a dual channel effect that covers everything from a sparkly clean boost through to overdriven-recording-console style break up.
These two new offerings are in keeping with Zander Circuitry's wide range of highly-tweakable effects, focusing on maximum versatility without compromising user-friendliness.
Foxxton Woods key features:

Input, Body and Punch knobs for controlling the pre-gain, low end and midrange characteristics respectively
Six-way clipping diode selection switch (Germanium, Silicon, Red LED, Transistor, MOSFET, None)
Octave footswitch for switching the effect from a beefy, high-gain fuzz to an aggressive, face-scrunching octave up fuzz
Watch the Foxxton Woods video demo: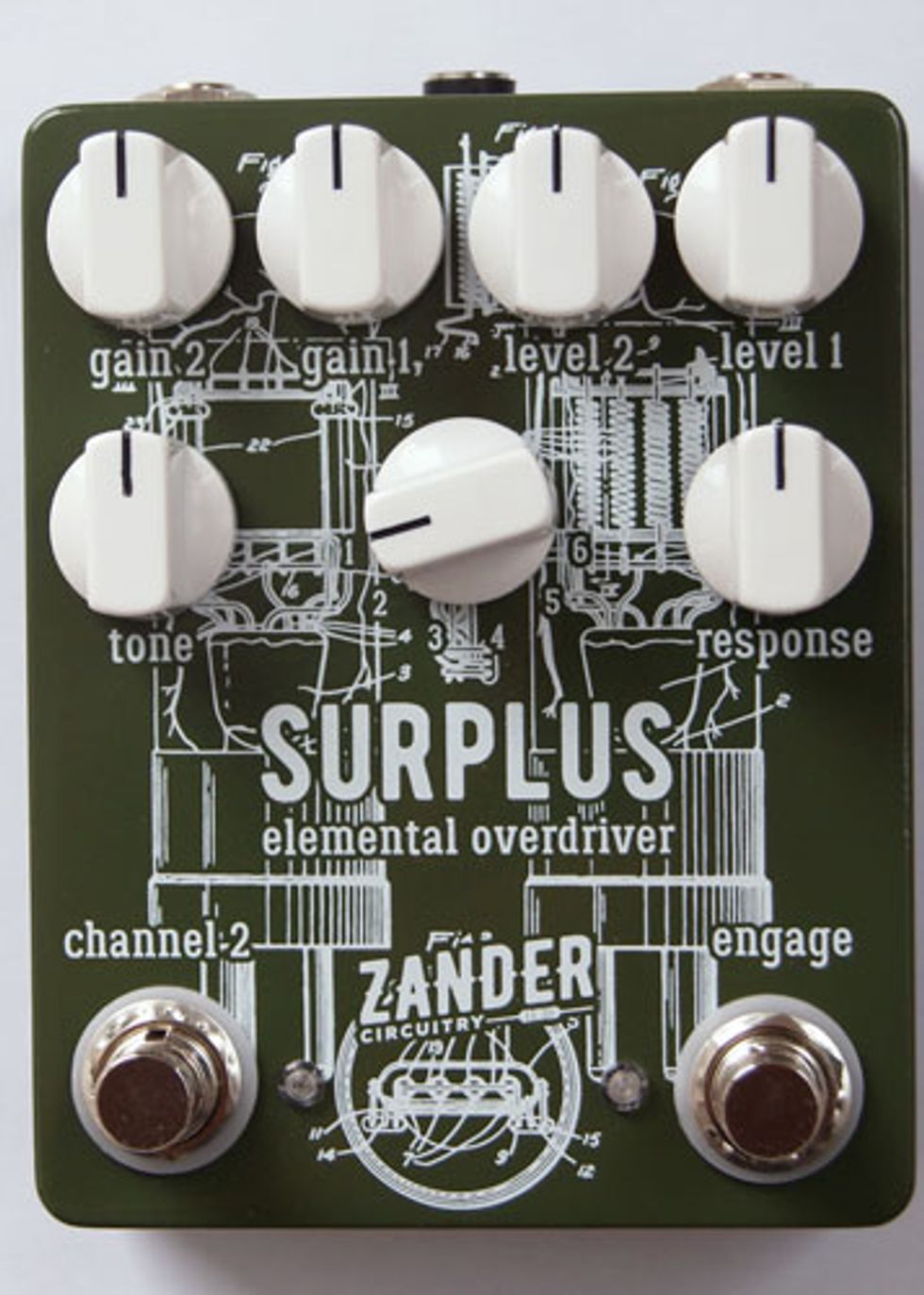 Surplus key features:

Response knob offers control over the bass-response and overall texture of the overdrive
Six-way clipping diode selection switch (Germanium, Silicon, Red LED, Transistor, MOSFET, None)
'Channel 2' footswitch swaps to another set of level and gain controls, allowing one to be set for low gain and the other for higher gain
Watch the Surplus video demo: