Aguilar Announces Agro Bass Overdrive Pedal
The new pedal''s saturation channel is based on the AG 500 bass head.
New York, NY
(May 26, 2010) -- Aguilar Amplification introduces the Agro bass overdrive pedal, the newest addition to their family of effects for bassists.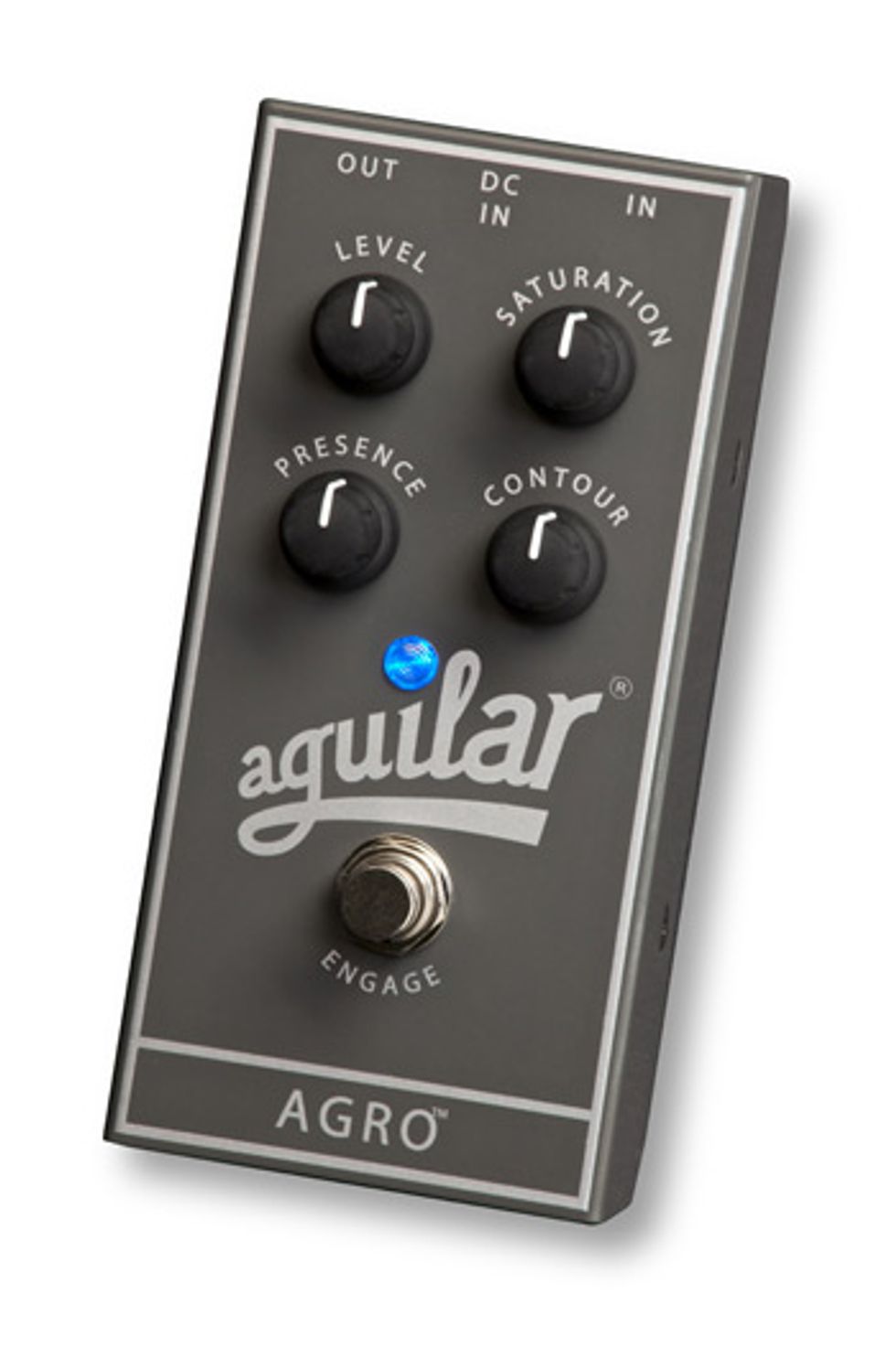 The Agro features a four-knob layout. The Saturation control offers a wide range of distortion while the Contour control allows you to dial in a scooped or a more aggressive, boosted midrange sound. The Presence knob adds the desired amount of 'attack.' The Level knob controls the output level.
The Agro will be available in June 2010.
Specs:
Separate saturation and output level controls
Contour control: broad spectrum mid scoop centered around 900Hz
Presence control: + 6dB/-20dB >4kHz
Gig-saver bypass (signal passes even if your battery dies)
Power: 9V battery or optional universal power supply
Steel construction
Street price: $179

For more information:
Aguilar Amplification