Fingerstyle Guitar Legend Paul Yandell: 1935-2011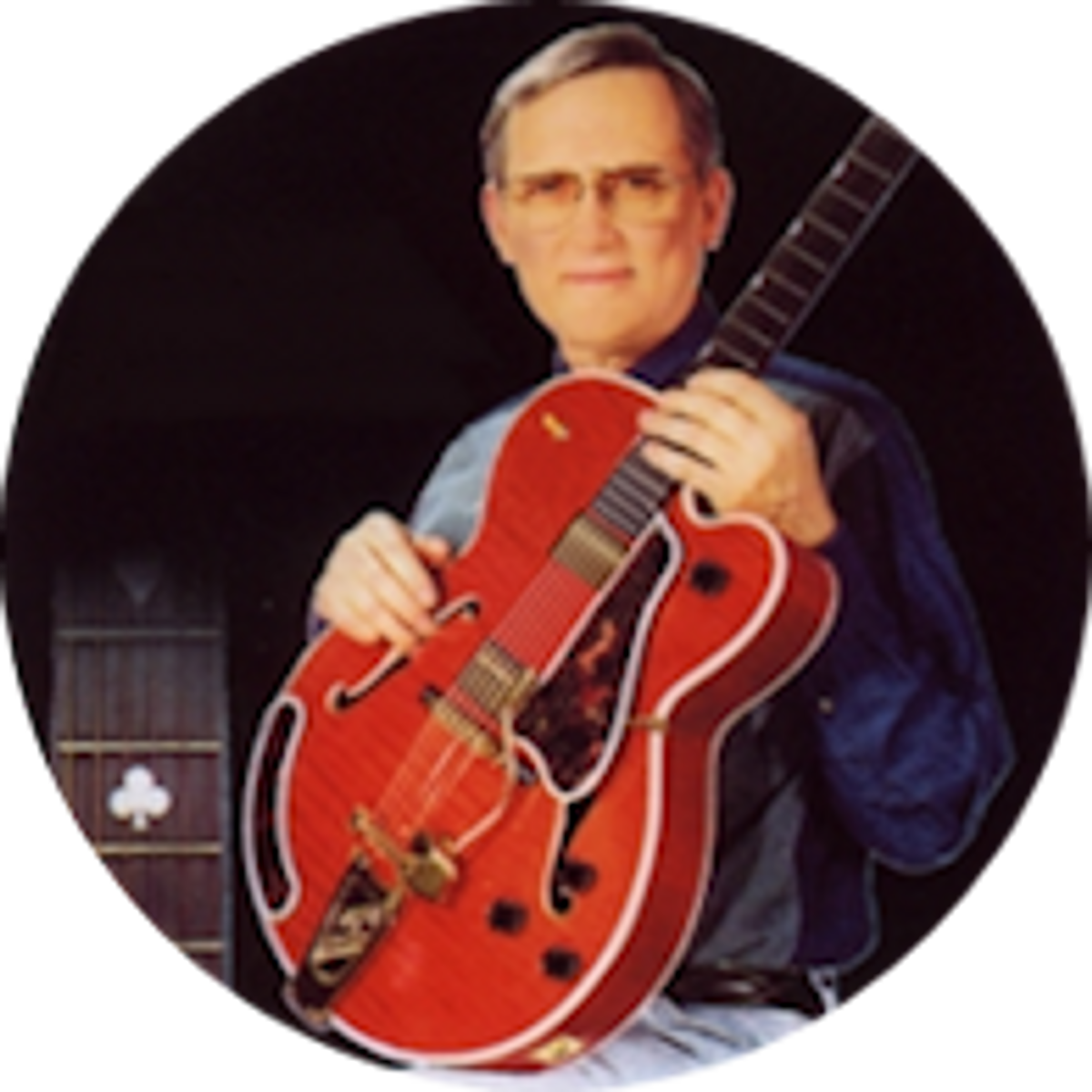 Yandell was revered and respected as the man who played guitar with Chet Atkins for almost a quarter century.
Nashville, Tennessee (November 21, 2011) — Fans of "thumbpick" guitar were dismayed to hear that Paul Yandell passed away this morning at the age of 76.
Yandell was revered and respected as the man who played guitar with Chet Atkins for almost a quarter century, accompanying him onstage and in the studio from the mid '70s through the rest of Atkins' career. Though the soft-spoken Yandell was known for his impeccable technique and gorgeous tone, he always remained modest about his abilities.
"Many times I'd sit there and listen to Chet play," Yandell told PG a few weeks ago, "and I'd say, 'What the hell and I doing here? I'm not good enough to be playing with him.' I idolized Chet from boyhood, and I never really came to terms with the fact that I worked for him later in life."
In addition to helping Atkins connect with audiences around the world, Yandell also encouraged Atkins to give the late Jerry Reed a Certified Guitar Player (C.G.P.) Award in recognition of Reed's monumental contributions to the guitar. Atkins gave Reed the first C.G.P., and then over the next few years also gave one to John Knowles (1996), Steve Wariner (1997) and Tommy Emmanuel (1999). After Atkins died in 2001, some of his family members and close associates felt it would be right to also give Yandell the C.G.P. Award, as he'd spent more time than anyone playing with Atkins.
In response to this, Yandell said, "I always thought that, because it was my idea, it would be in bad taste and self-serving for me to get one. I don't care for awards. I got the best award of all—I got to work for Chet for 24 years." Despite Yandell's reticence, in August 2011 Atkins' daughter Merle Atkins Russell asked Wariner to help her confer the last C.G.P. title on Yandell, making him the fifth and final C.G.P. recipient.
In addition to recording dozens of albums with Atkins, Yandell released five solo albums, including 2006's Drive On. The cause of his death is not yet public, but in recent years, he was in declining health. Yandell is survived by his wife Marie, son Micah, and daughter-in-law Sheri.
PG will provide an update when more details are available. If you're interested in hearing exclusive audio interviews with Yandell and the other C.G.P. recipients recorded just last month, click to theguitarshow.com and stream the two-part Chet Atkins Tribute program.