See the new electric, acoustic, and bass guitars from Musikmesse 2013.
"Fret-King debuted several new Black Label models for under a grand. The 25""-scale Esprit III features three stacked P-90s that feature both ceramic and alnico magnets so you can use the Vari-coil knob (bottom) to gradually fade out the signal from one coil to get authentic P-90 tone."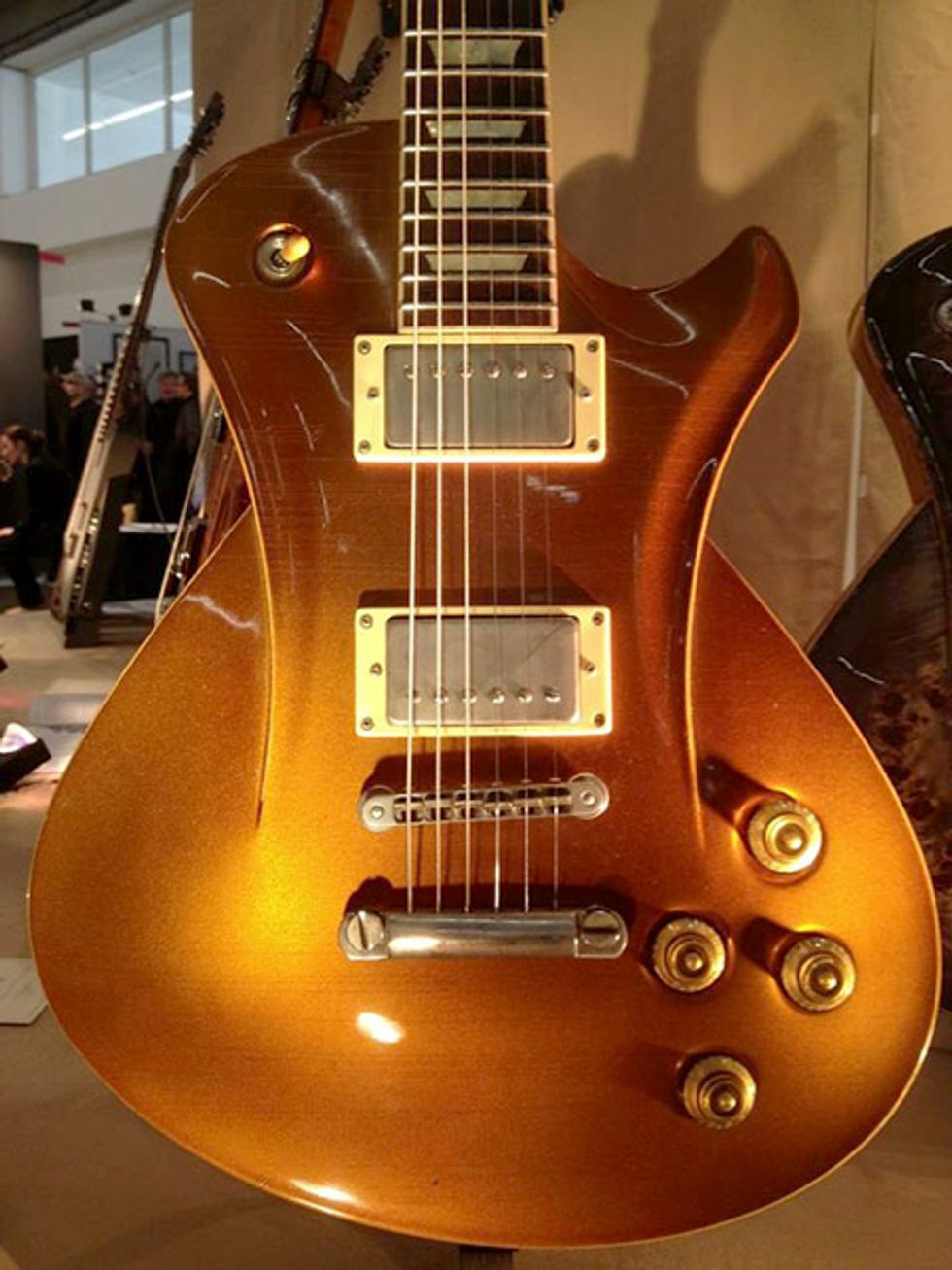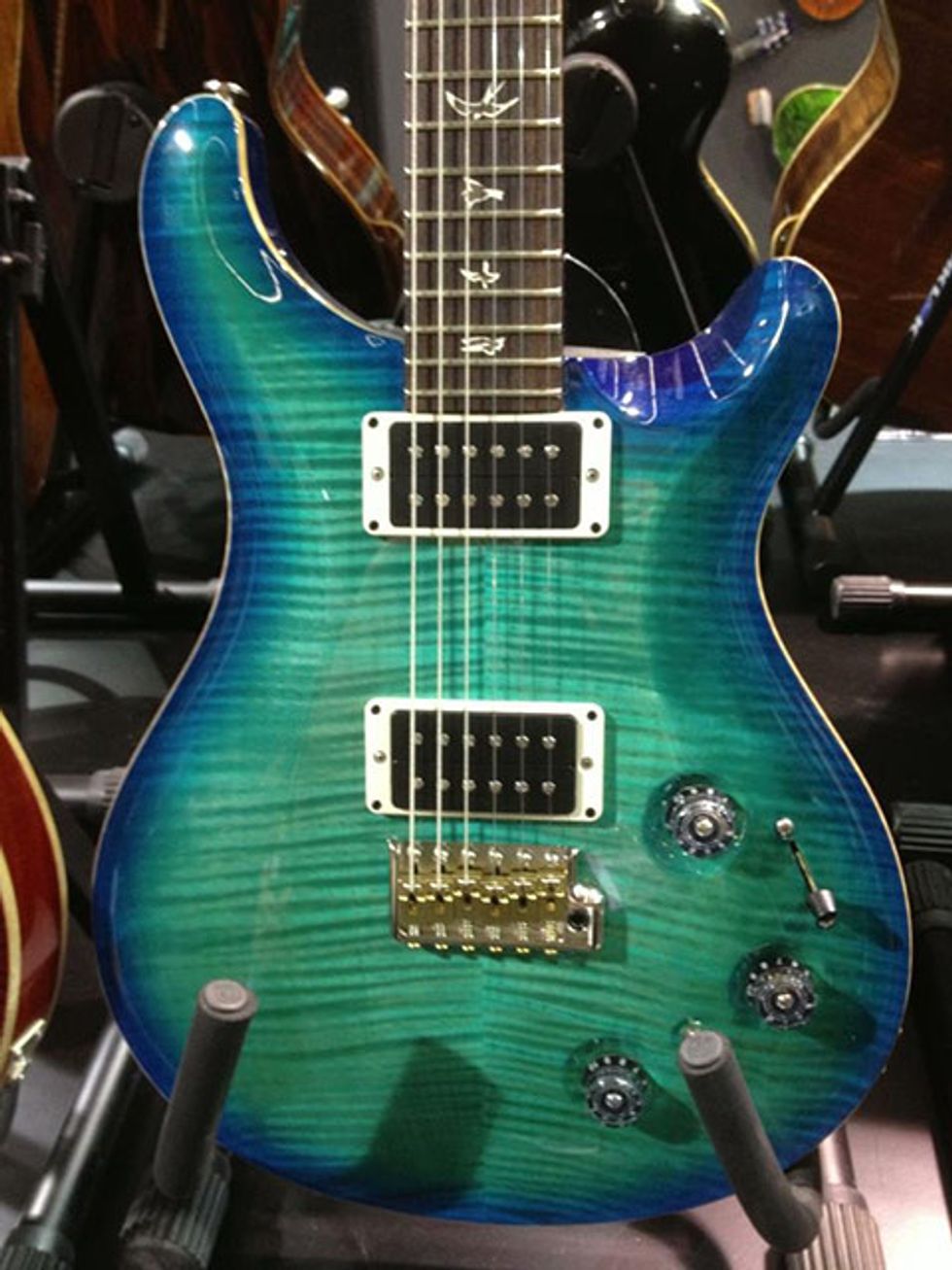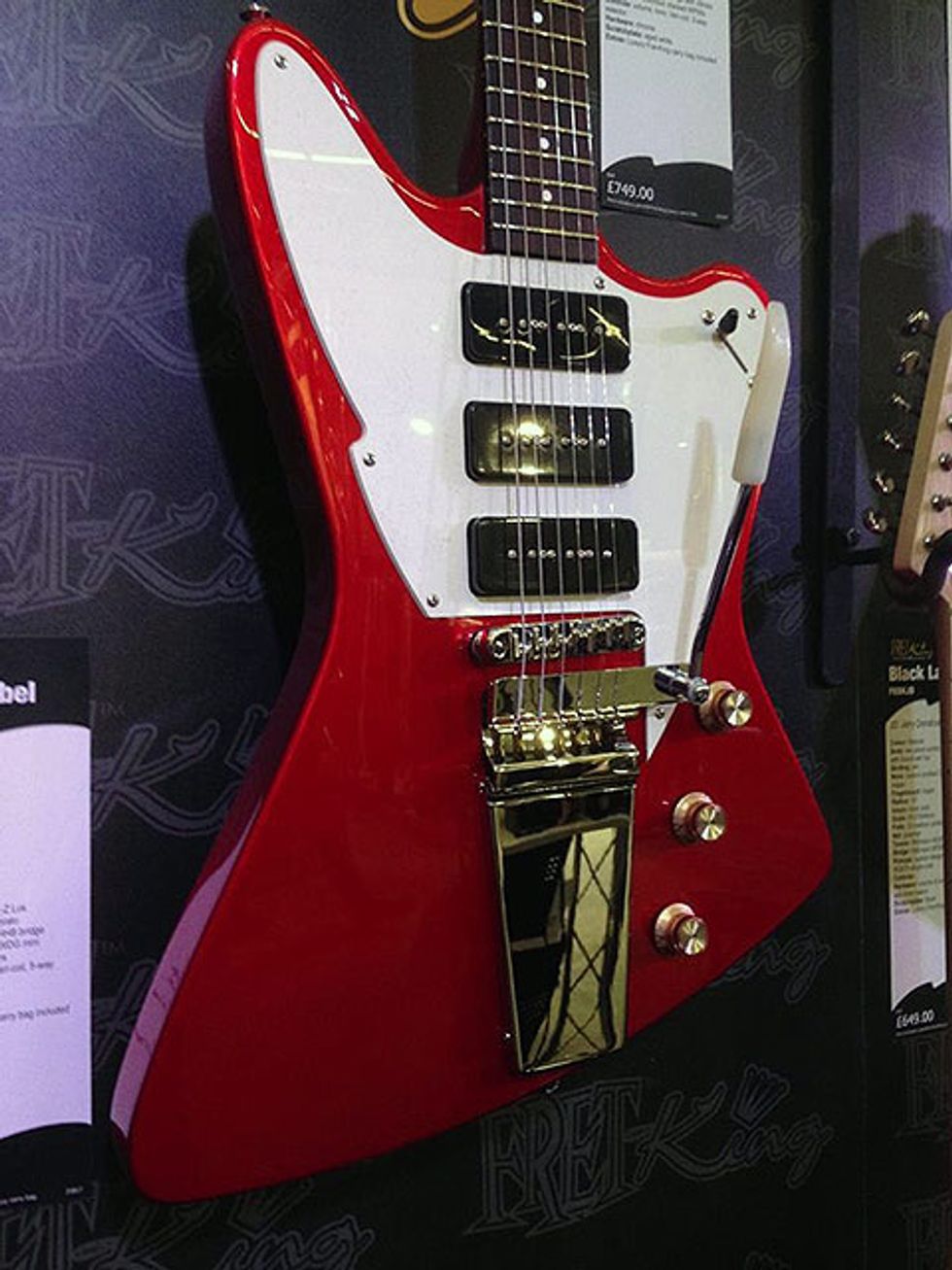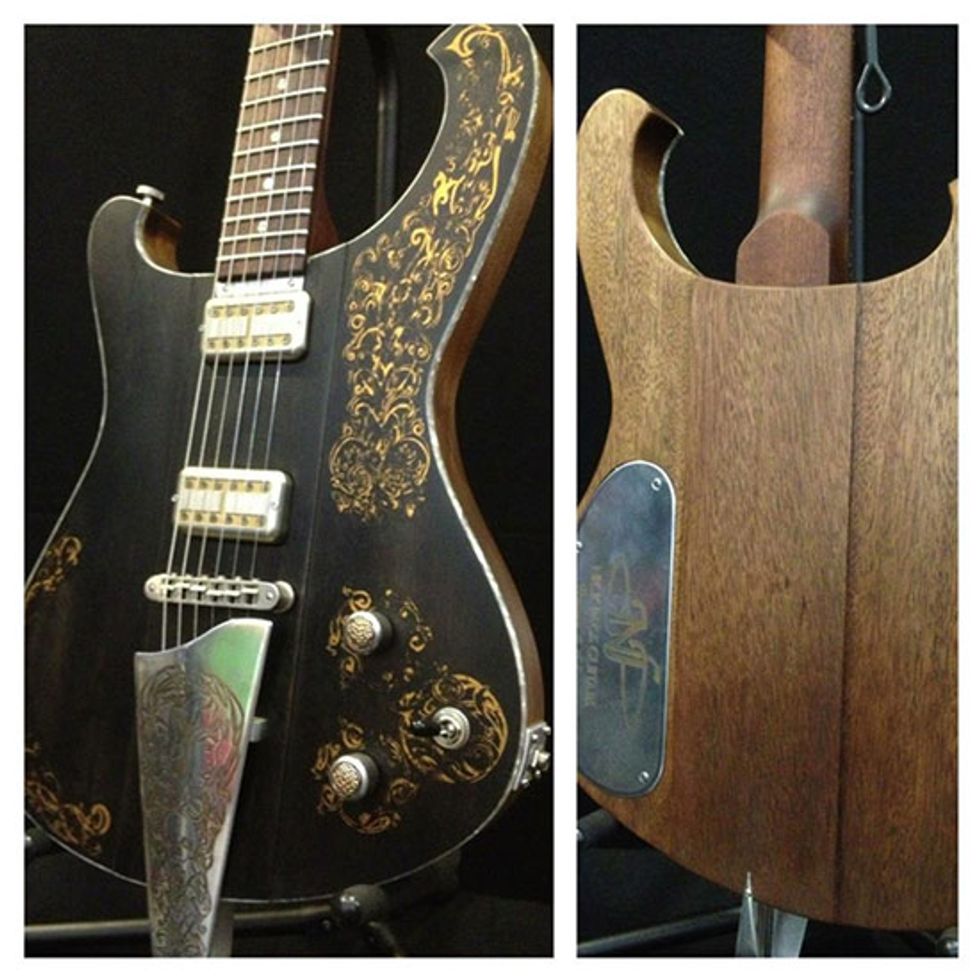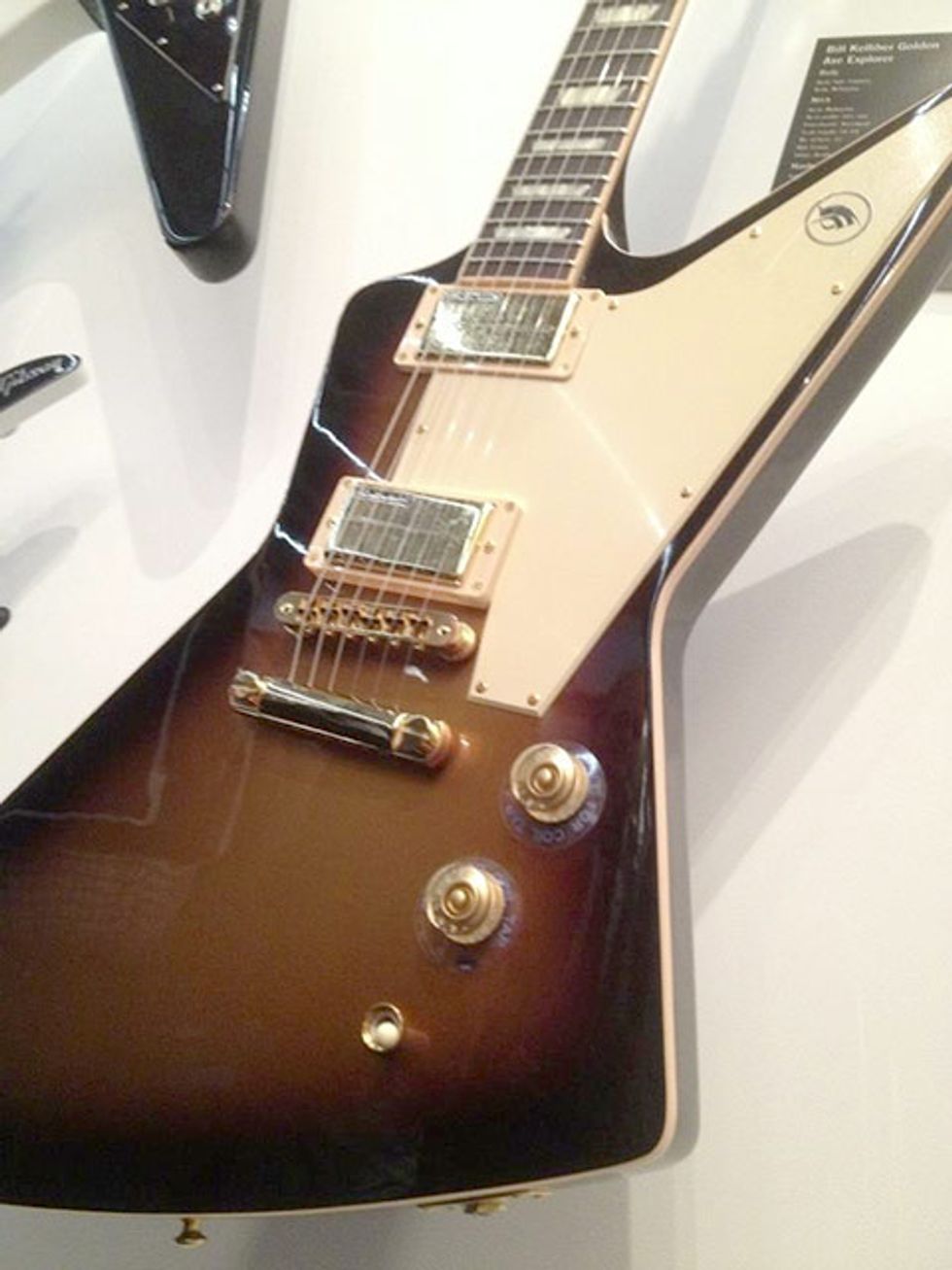 Also click here to see our gallery of new amps, effects, and accessories from Musikmesse 2013.