GALLERY: Show Us Your Gear - Unique Instruments II
Even more custom-built, handmade, and oddball gear from Premier Guitar readers.
"Sparks designed and built both guitars. He says he built the 12-string with the help of two professional luthiers, ""instead of purchasing a Ric 12, which I desperately wanted, but couldn't play due to the small neck and closely set strings."" The instrument has genuine ivory and mother-of-pearl inlays, stereo wiring, phase and single/dual coil tapped pickups, and is loaded with other custom features. The 8-string Sparks built on his own. He says, ""It is the second instrument I ever built. It is a one-off experimental piece, highly inlaid with mother-of-pearl, abalone, and ivory, and various wood veneers. The inlayed doves adorning the fingerboard and head are made of ivory culled from the tops of old piano keys from a piano that no longer needed them. The Eagle on the pickguard, which was added later to cover top scratches, is made up of mother-of-pearl (the head and tail), abalone (neck and upper tail feathers), and a mid section and wings of mahogany veneer. He is about to land on a branch made of walnut. The entire scene is inlayed into African ebony. The ebony bridge is framed in binding and topped with a bone nut cut for correct intonation. The tailpiece is also made of ebony with binding to match the bridge. The tuning keys are from the Saga company and are styled after my favorite Klusons. It has four double-courses of strings (tuned D,G,B,E) each pair tuned in unison. The fingerboard is a standard Martin scale, as it was ordered directly from the Martin Company. The instrument remains in excellent condition."""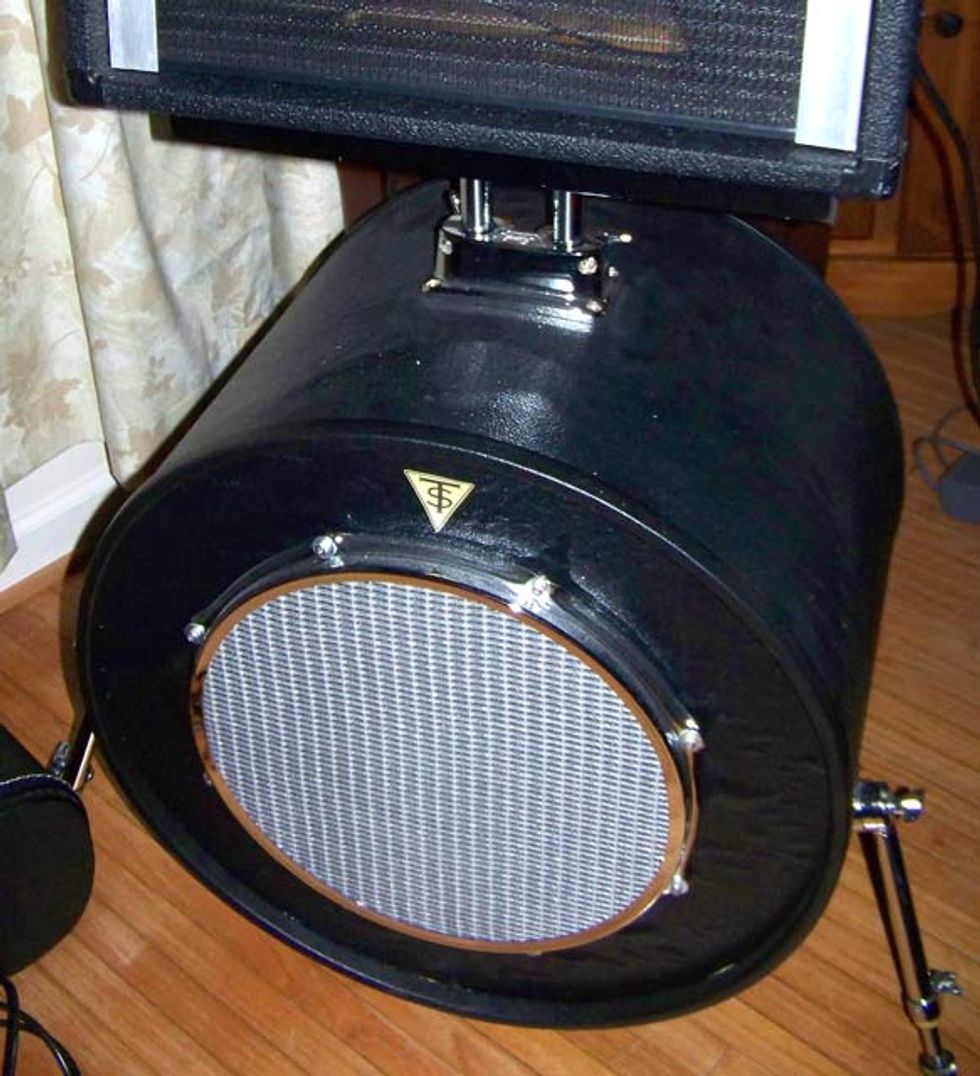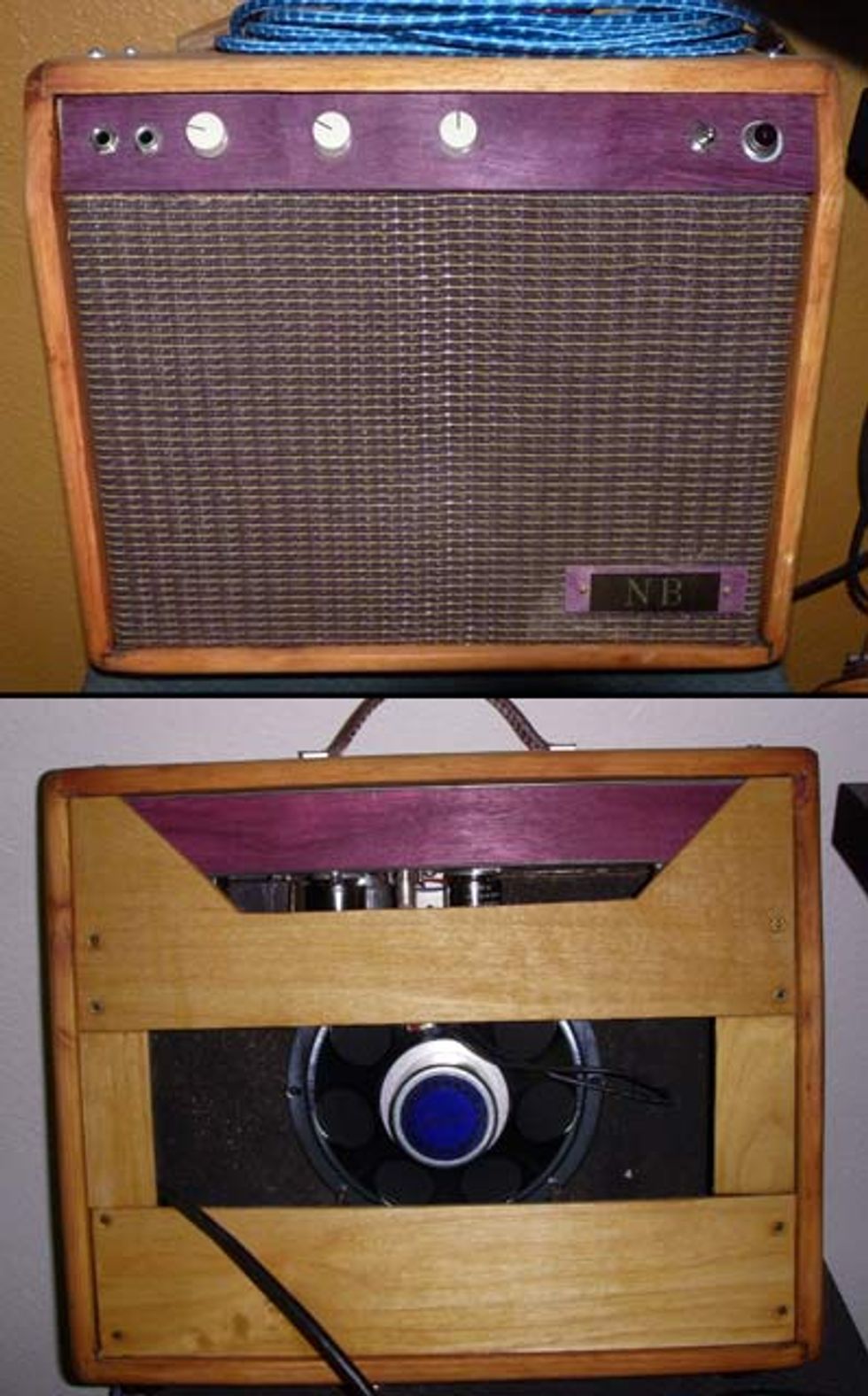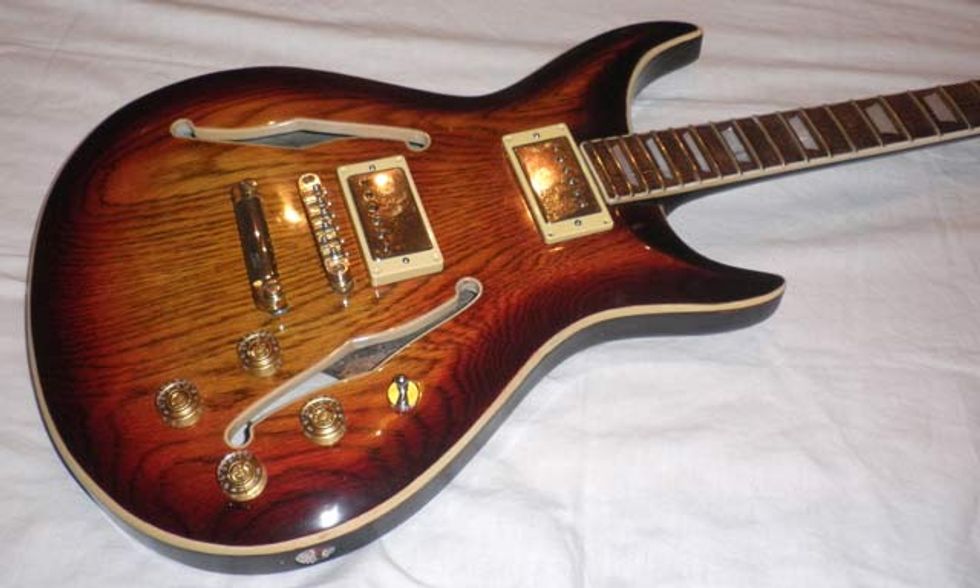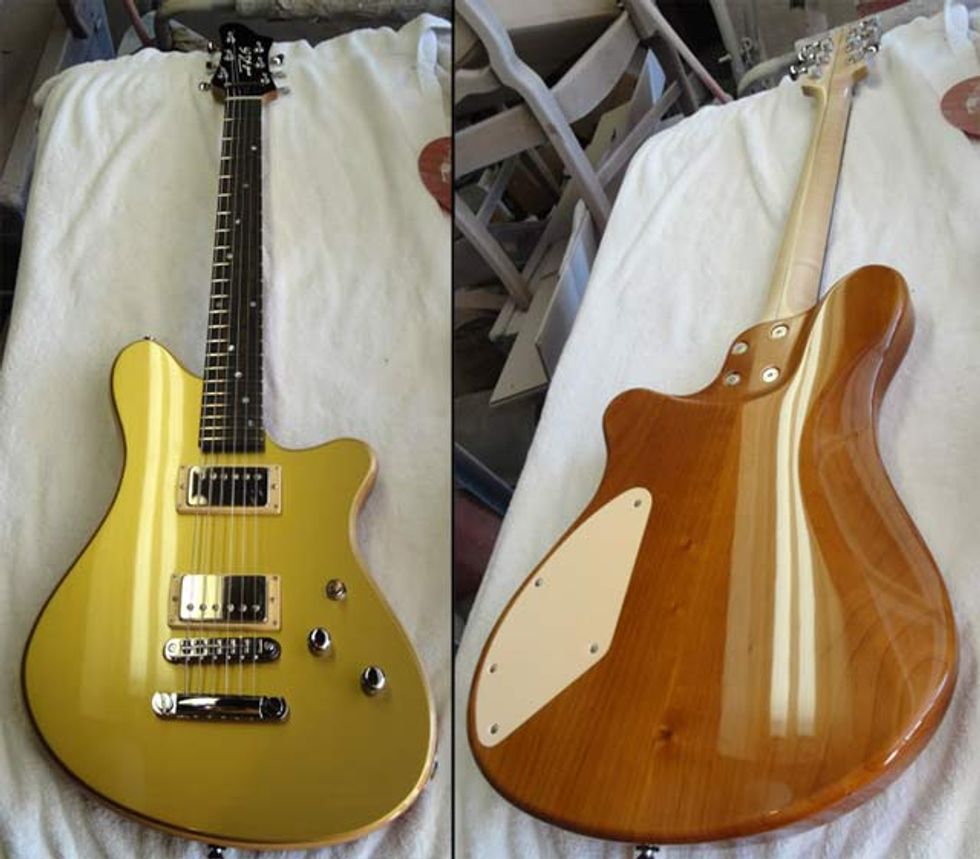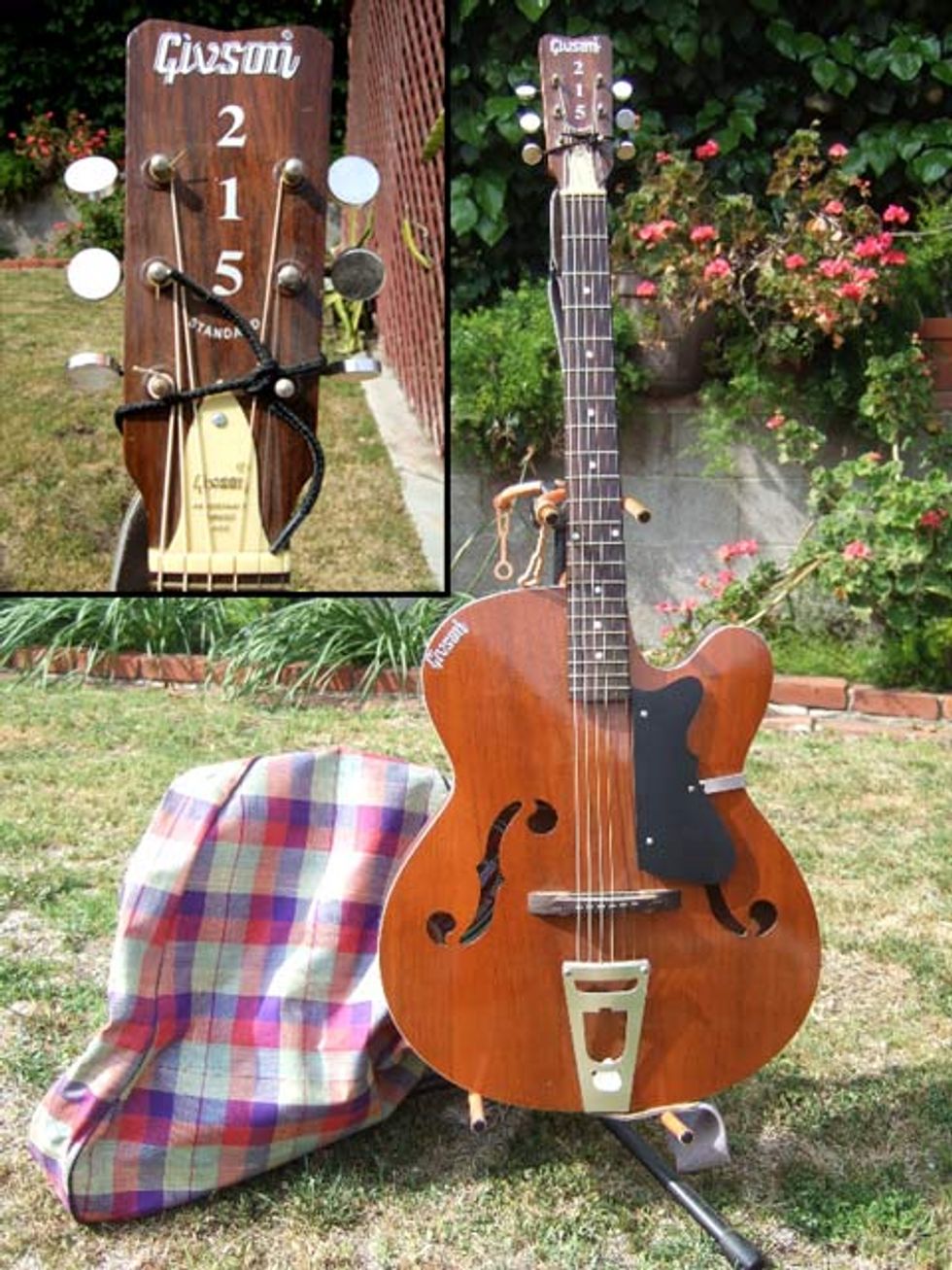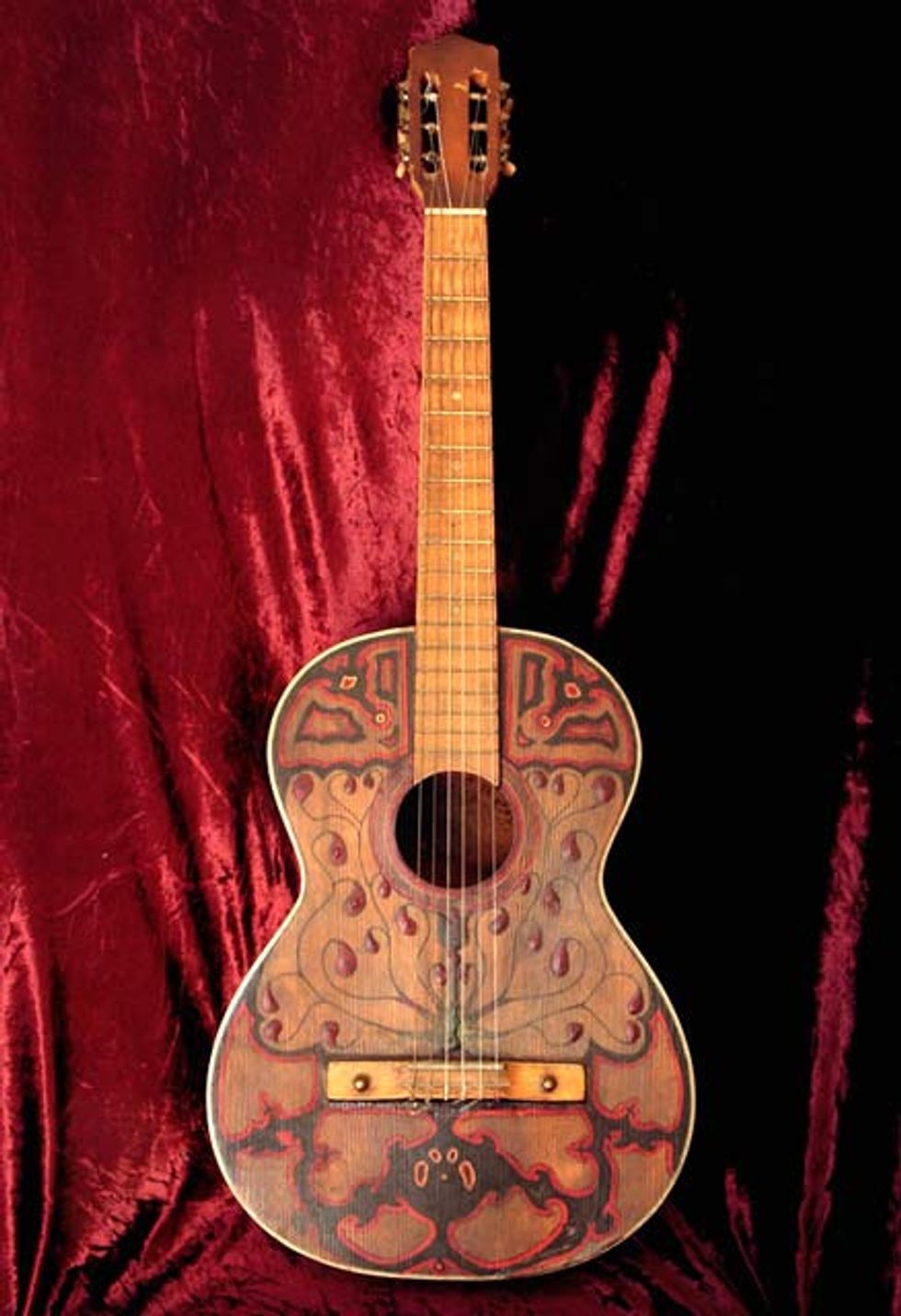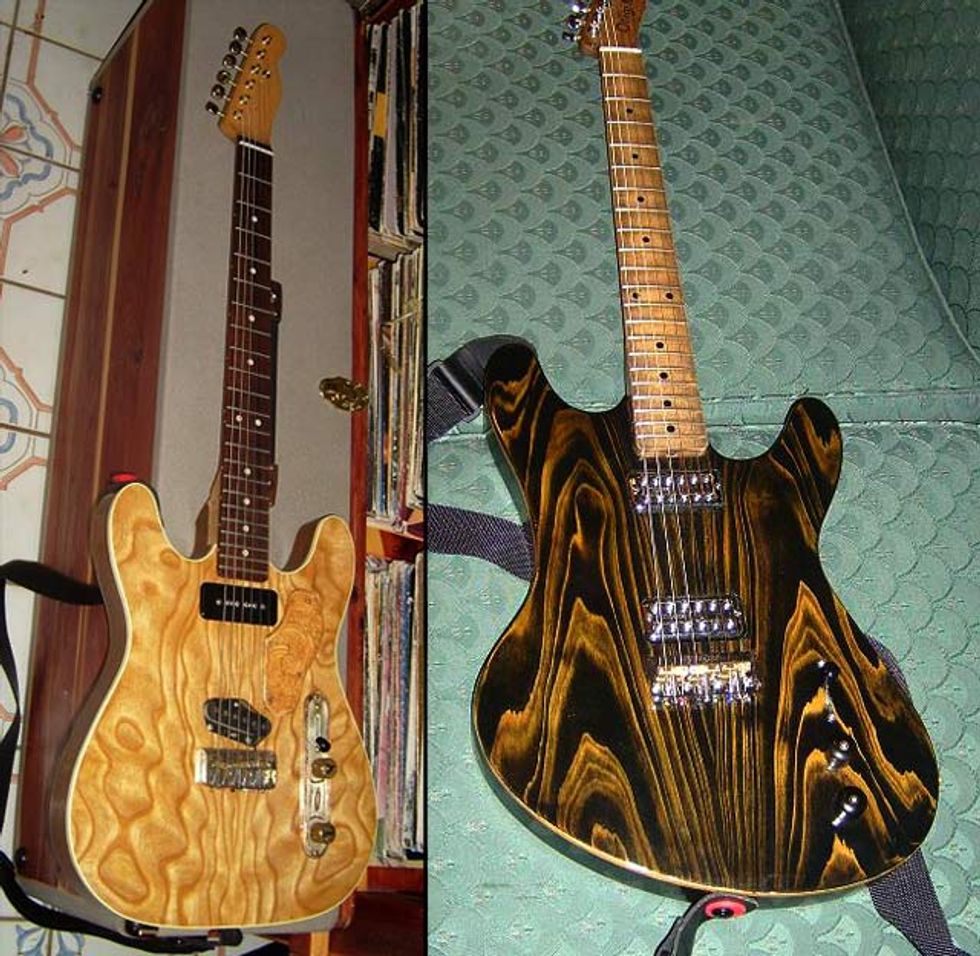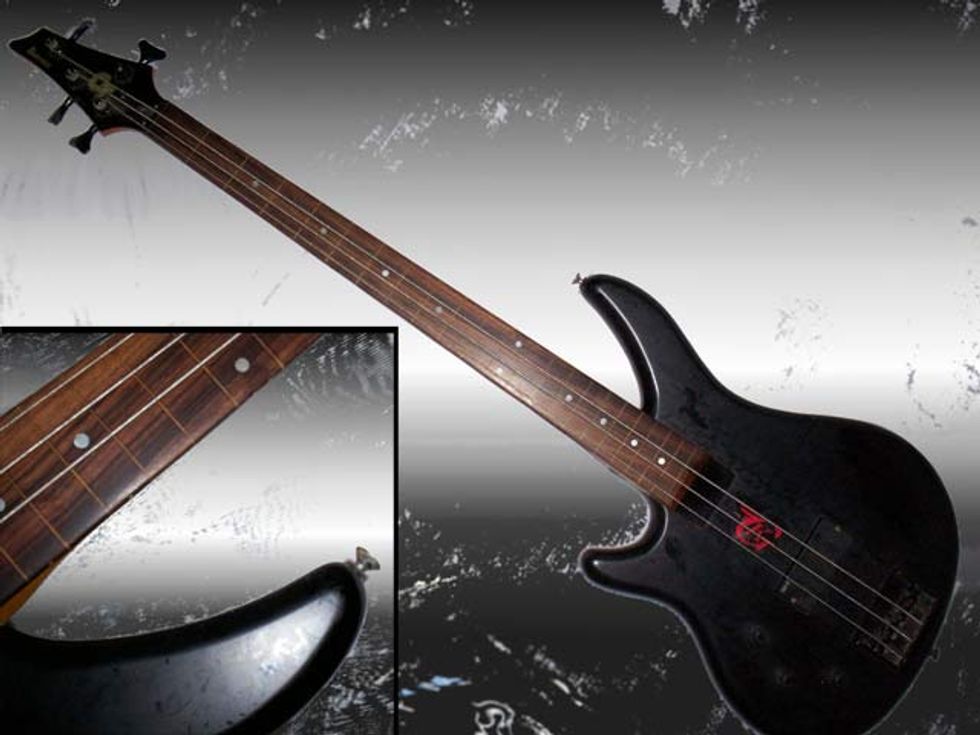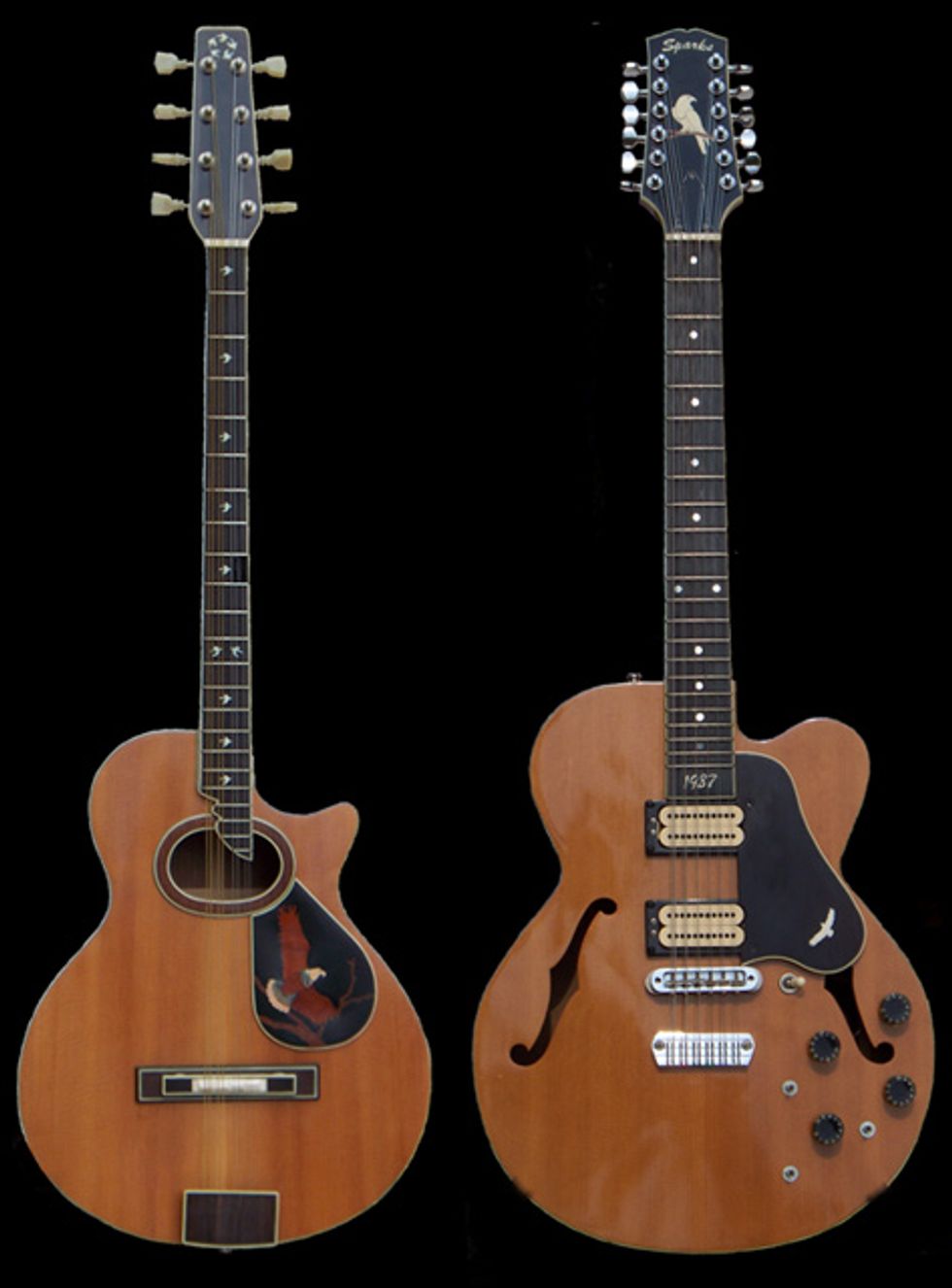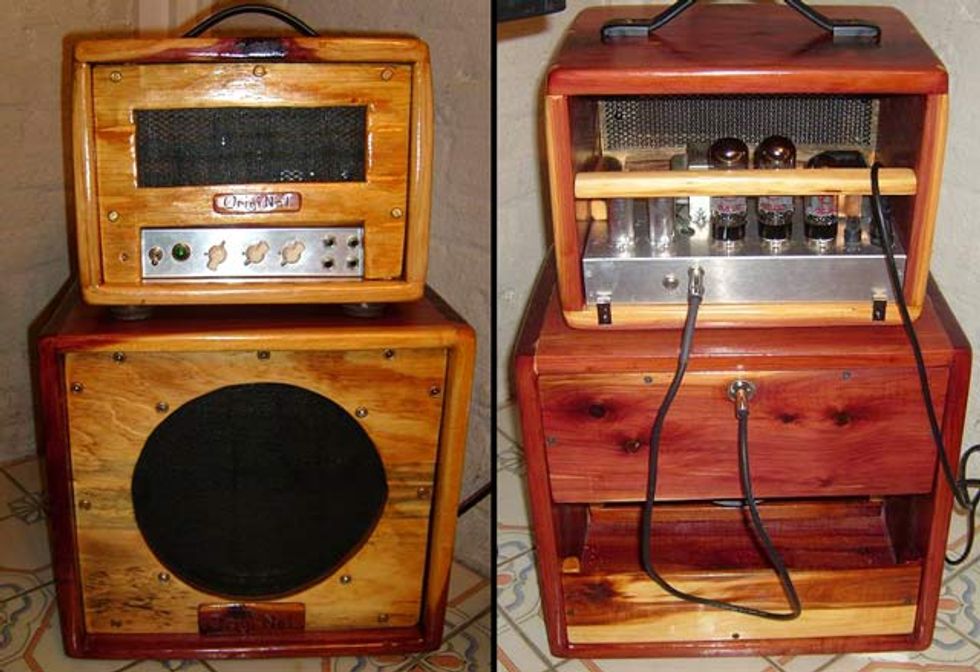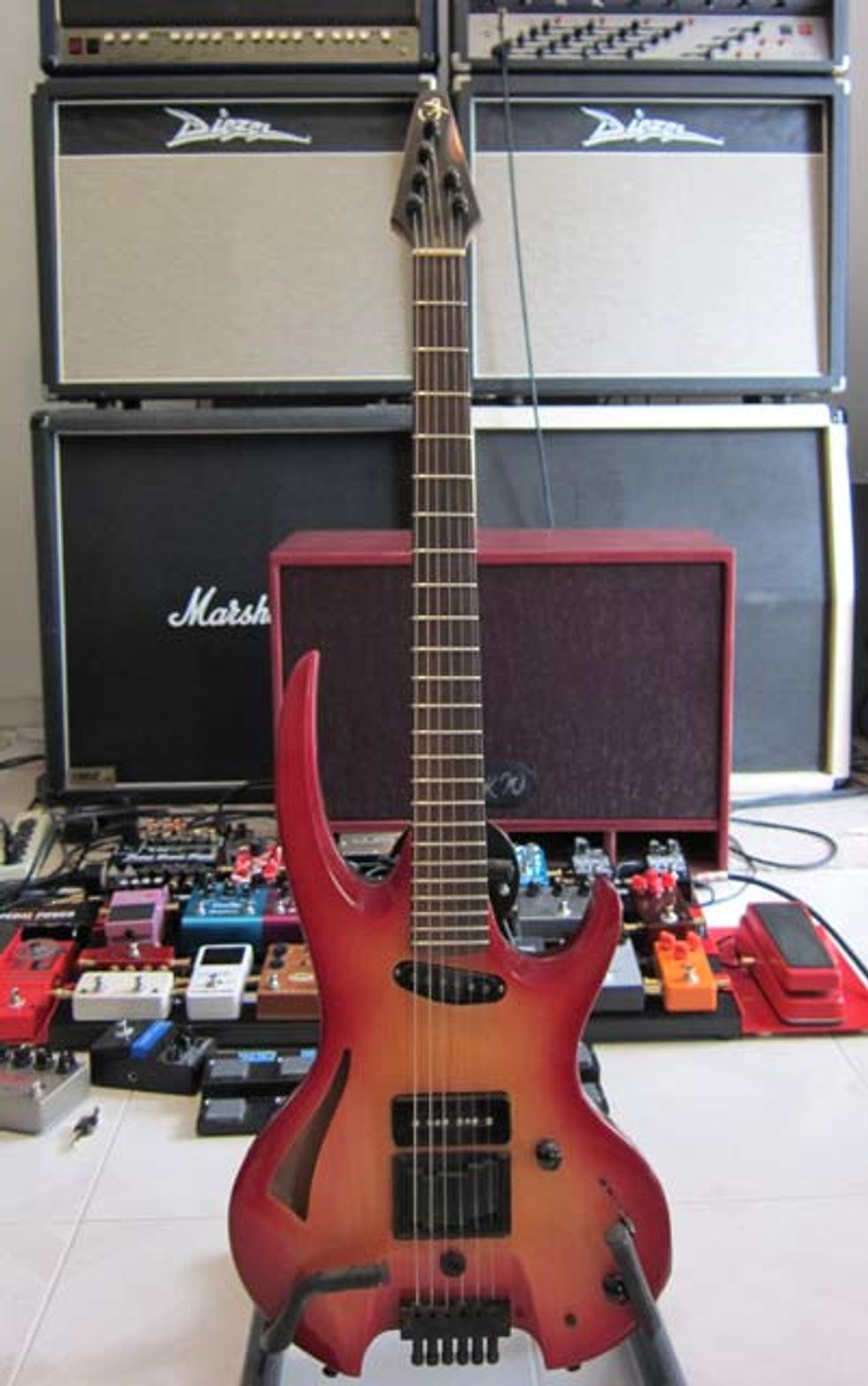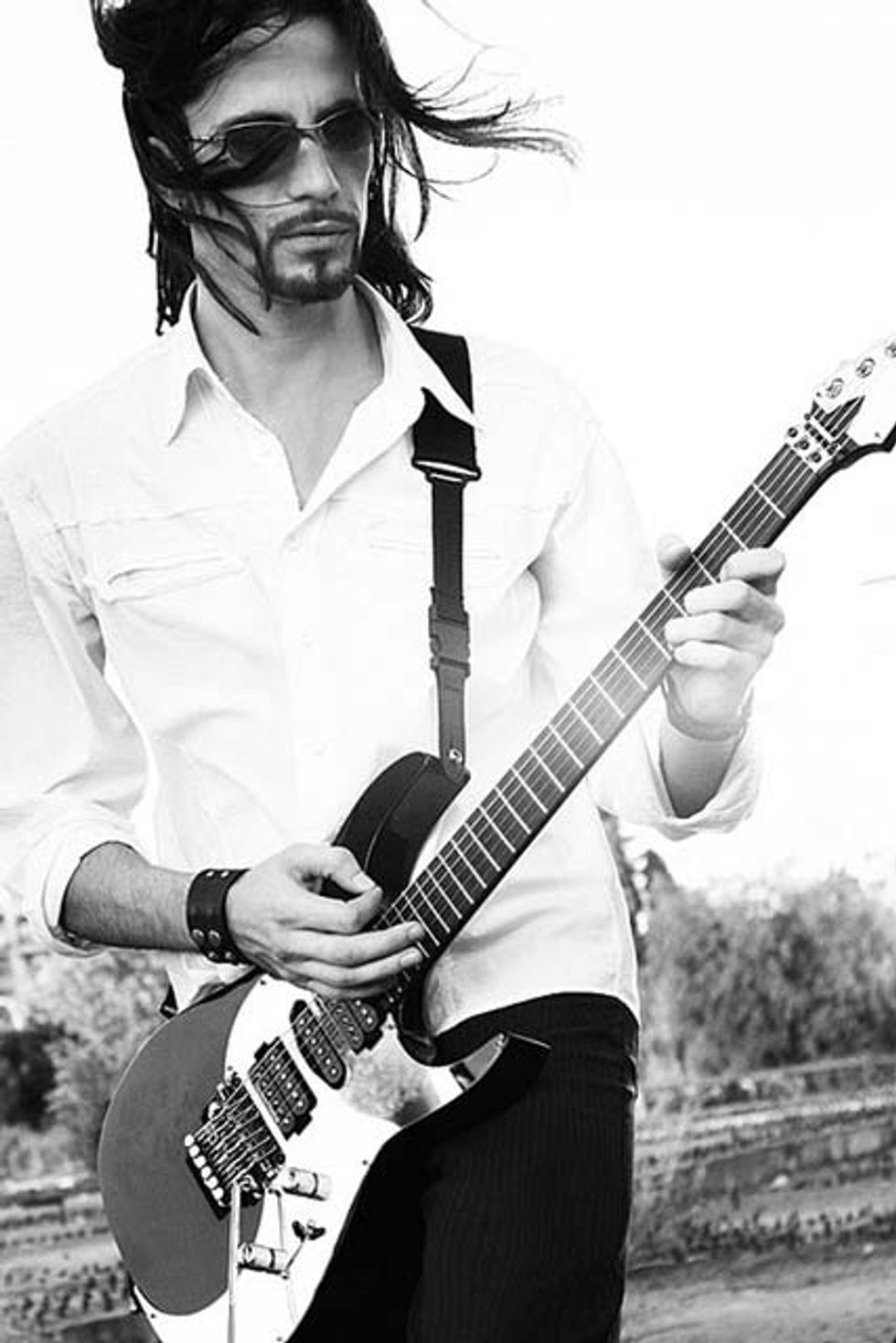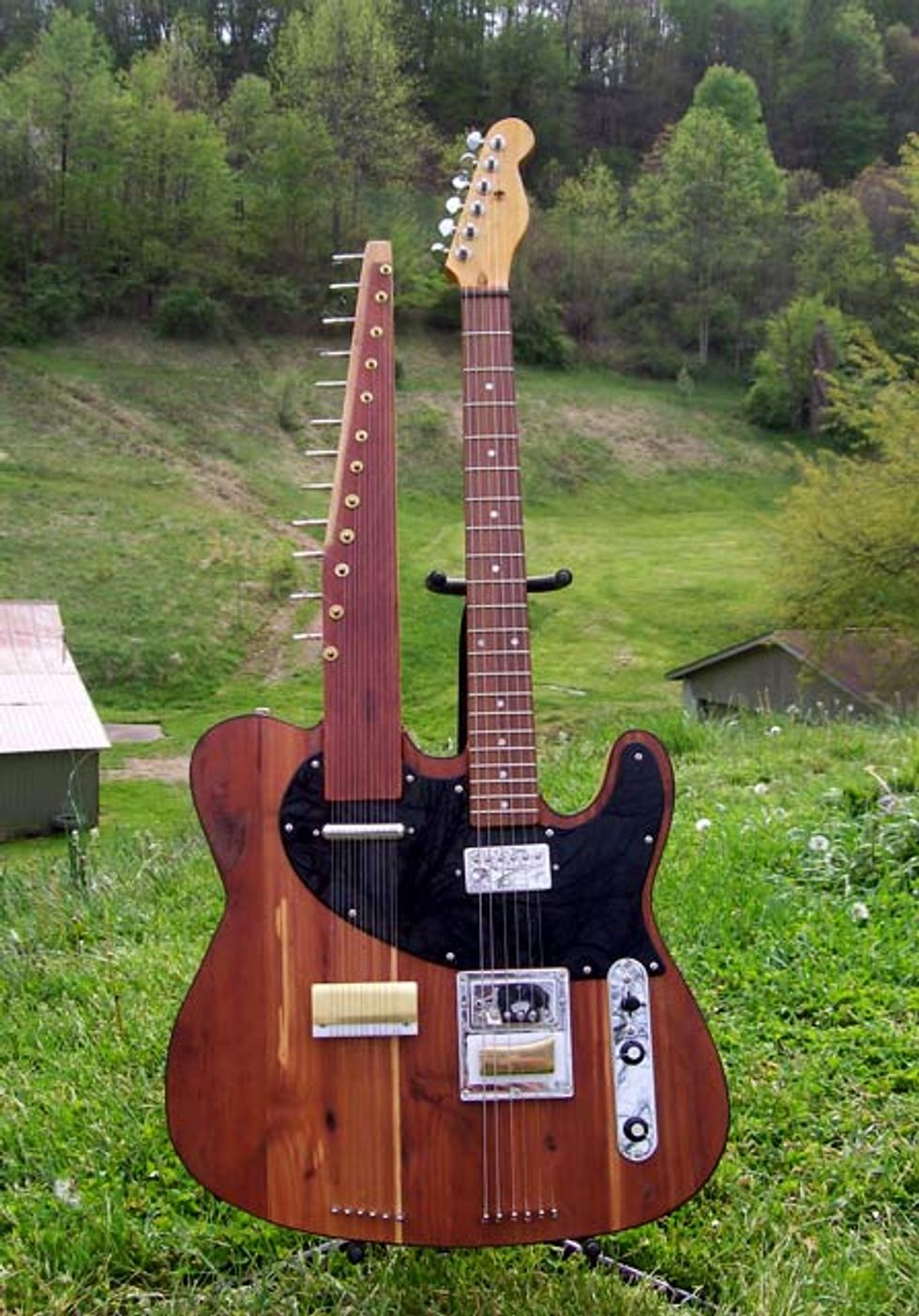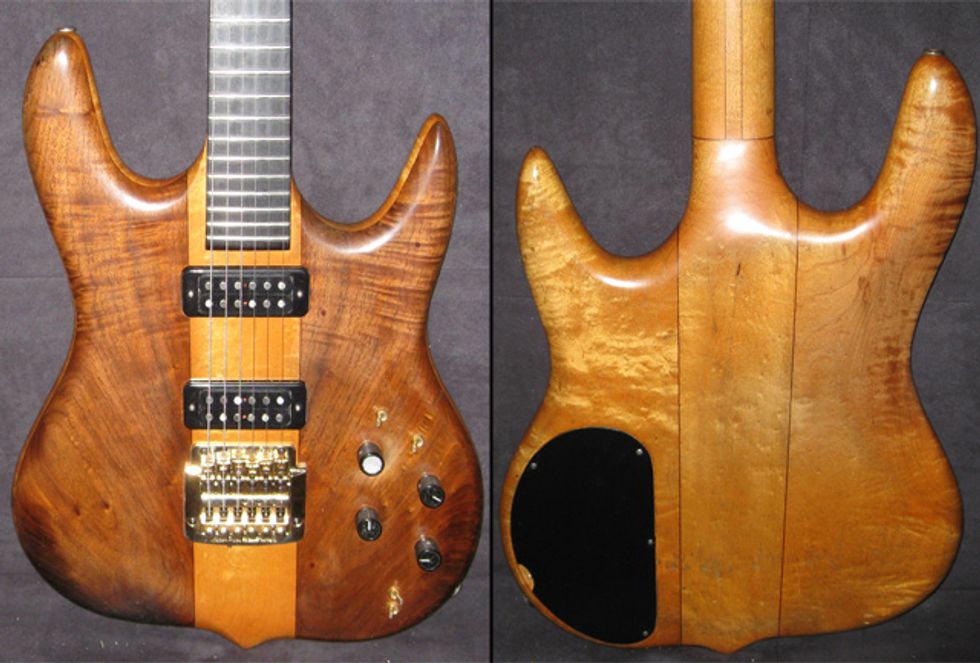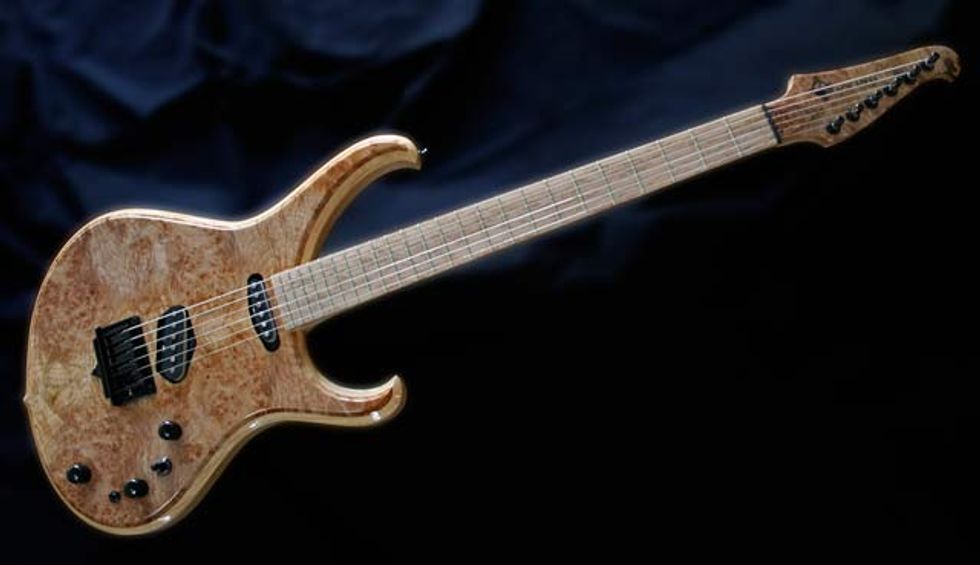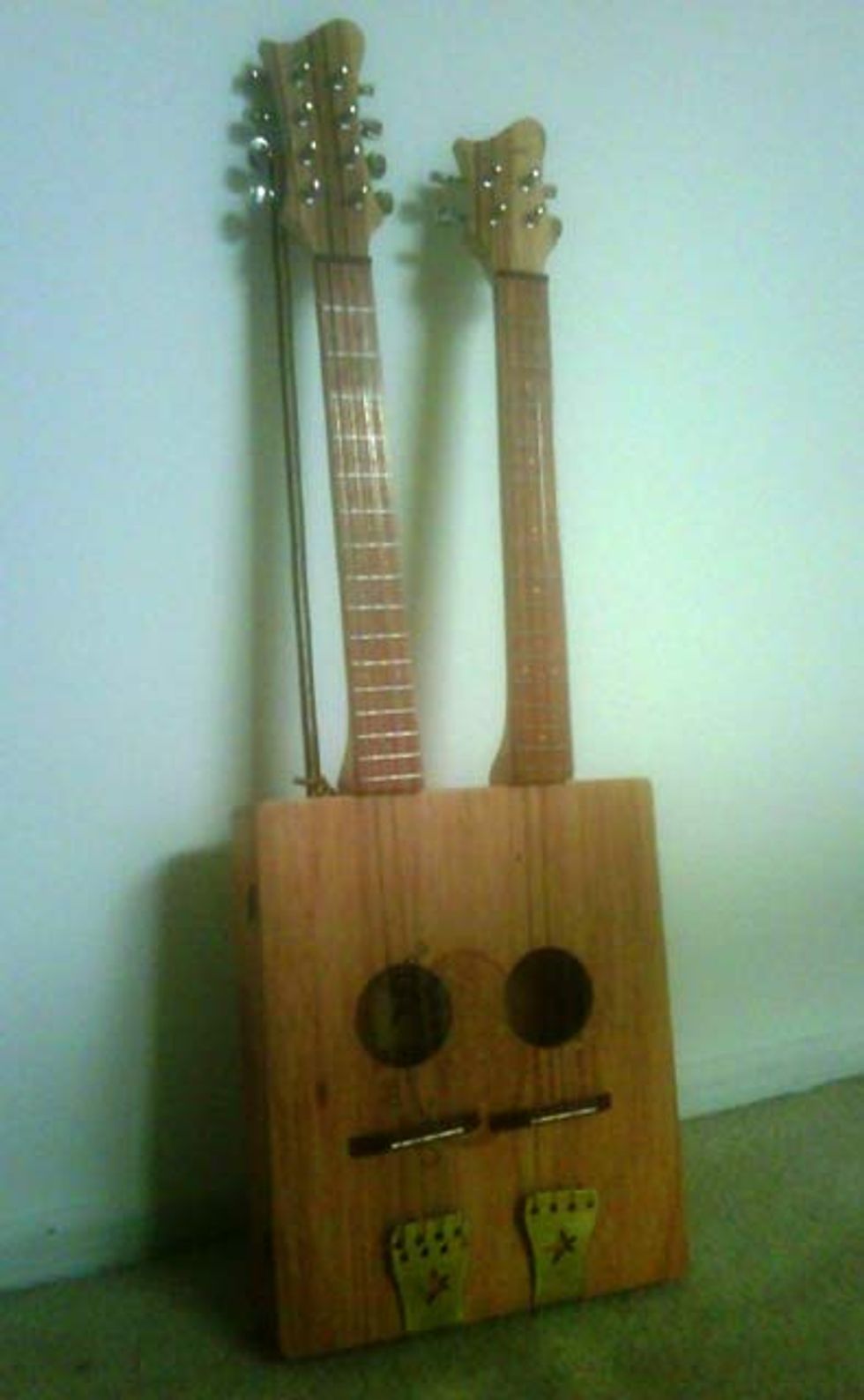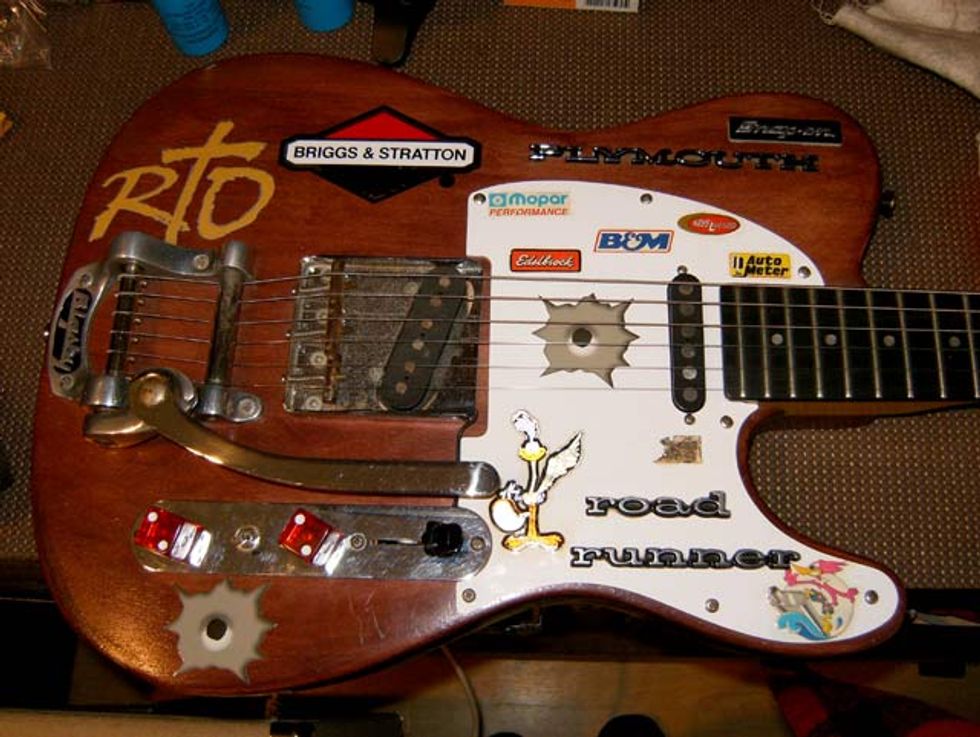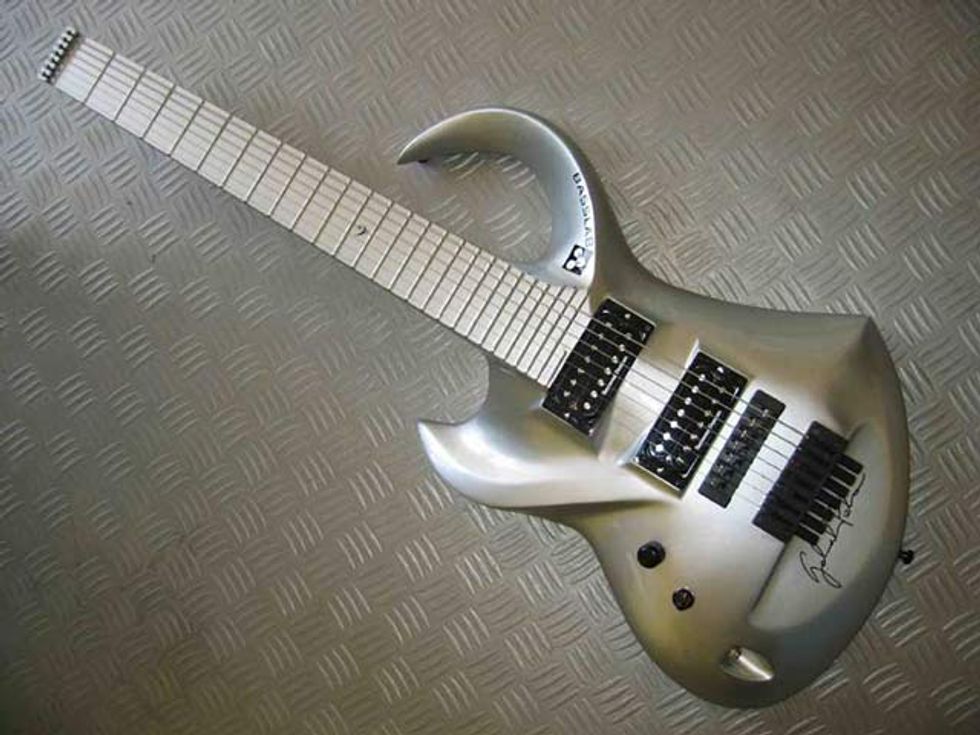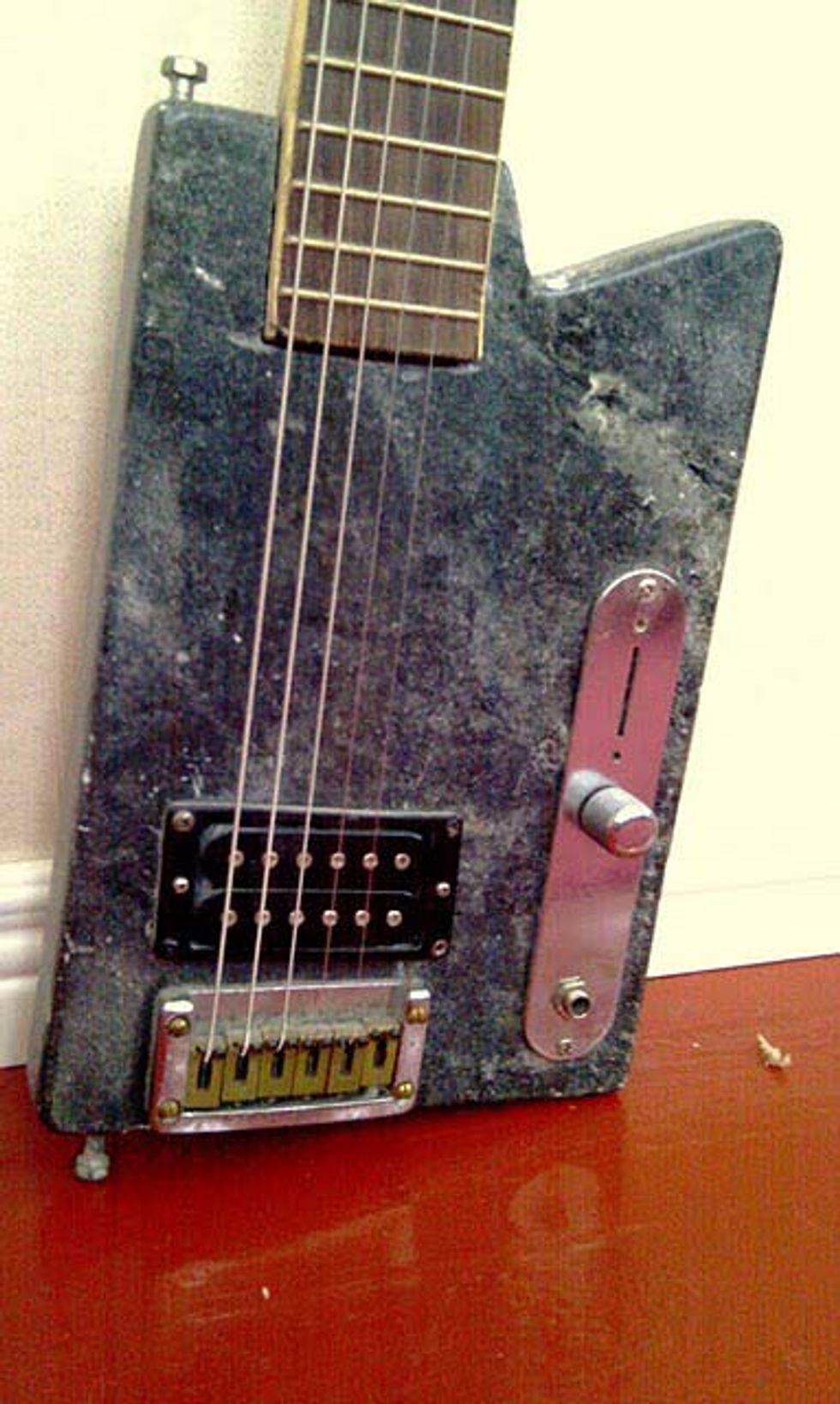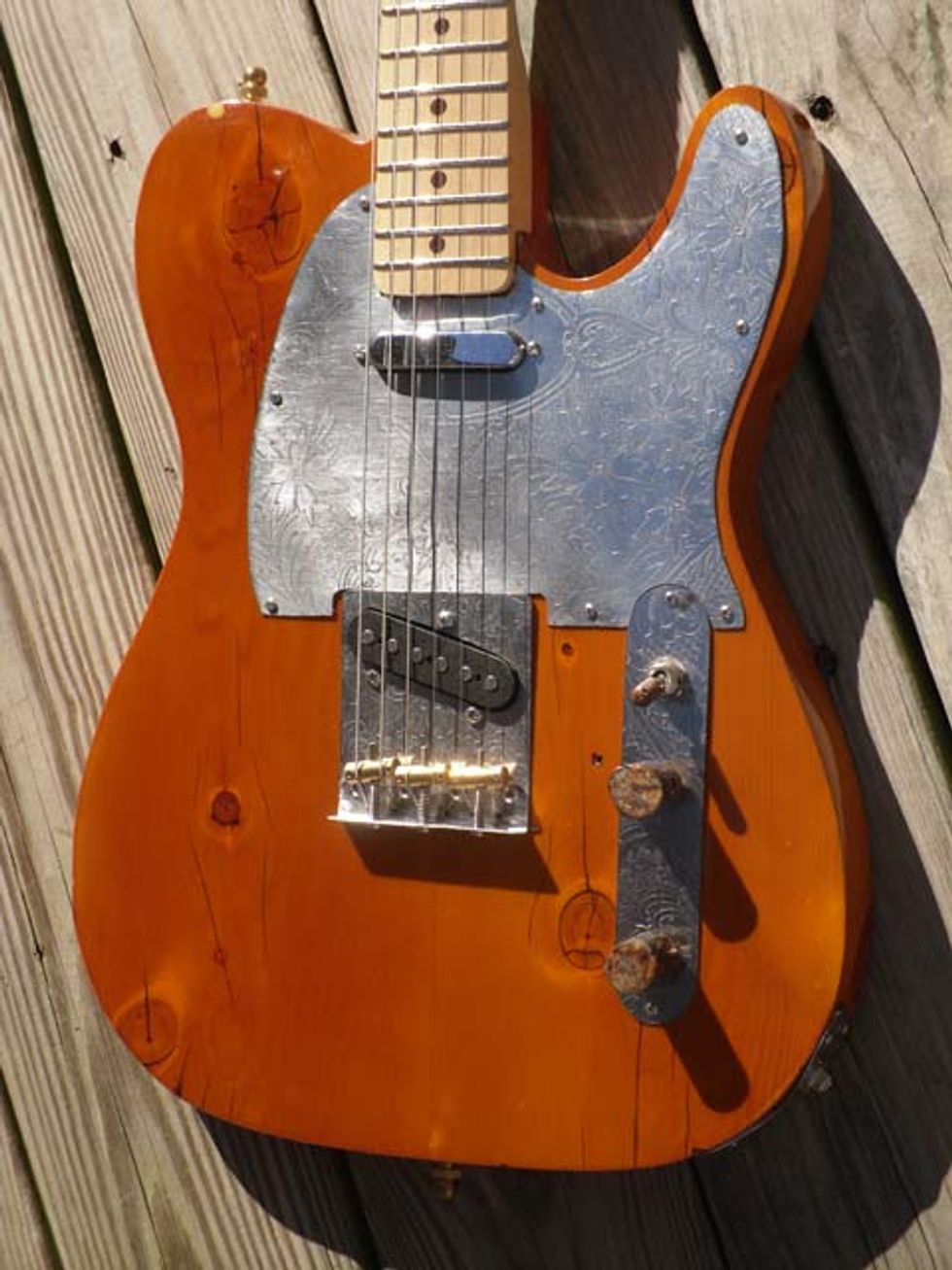 Have your own unique piece of gear? Send pictures and description to rebecca@premierguitar.com for inclusion in our next gallery! Click here to check out Unique Instruments I.