Guitarists from around the globe give us tours of their stomping grounds.
Jason Nehill: Skate Stomps
"I call this one my Pedaldeck," says Jason Nehill of Melbourne, Australia. "I've used hundreds of pedals over the years, but have slowly narrowed it down to the three on this mini "Ben 10" skateboard deck that I bought online for a dollar. It's small and convenient—and for some reason it's more popular than I am at gigs. One fan said I should put the wheels back on so I can do a few ollies or kick flips during a slap solo." Jason's three essential pedals are: an EBS MetalDrive Bass Distortion ("capable of nice, mellow tube grind or all-out, face-melting death metal"), an MXR Bass Octave Deluxe ("a single octave down to keep everything nice and fat during guitar solos"), and an MXR Bass Envelope Filter ("nice auto-wah that makes girls' clothes fall off when you're playing a sexy funk groove"). Everything is secured with industrial-grade Velcro. "It takes two people to get the pedals off," says Jason.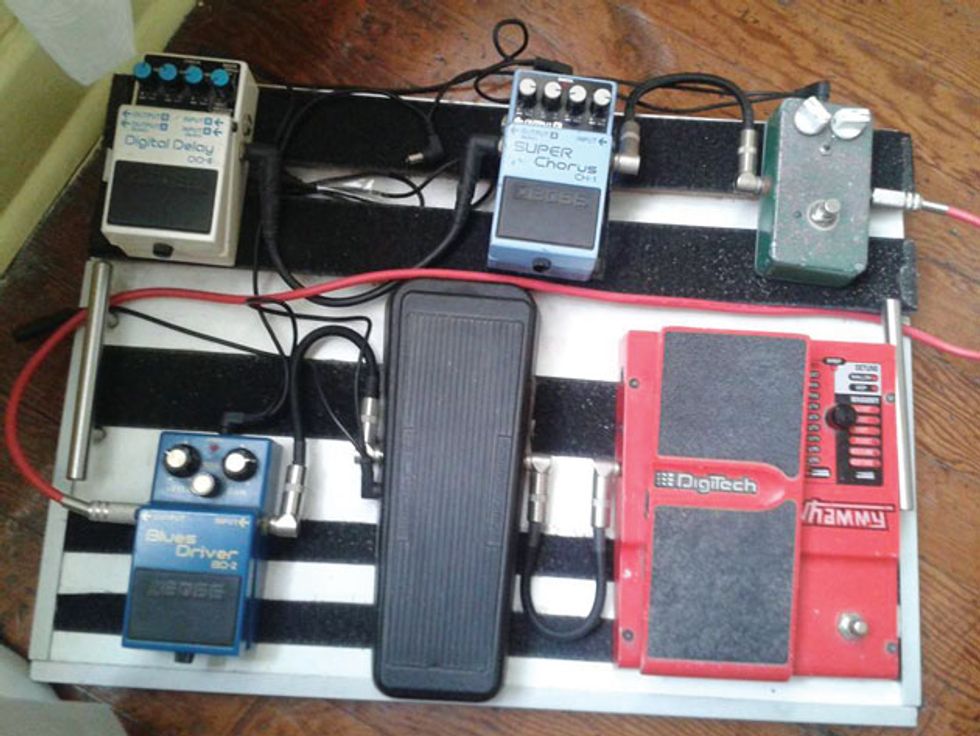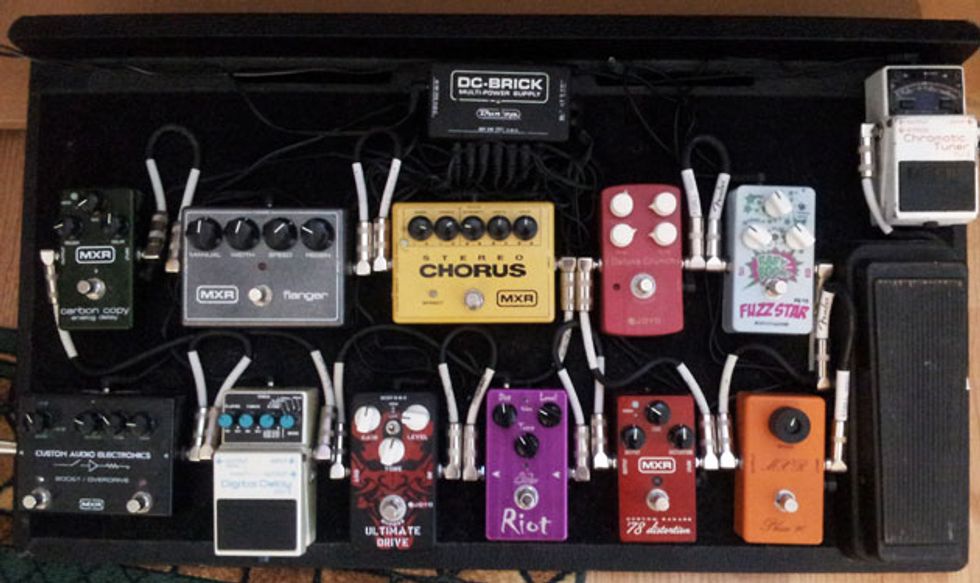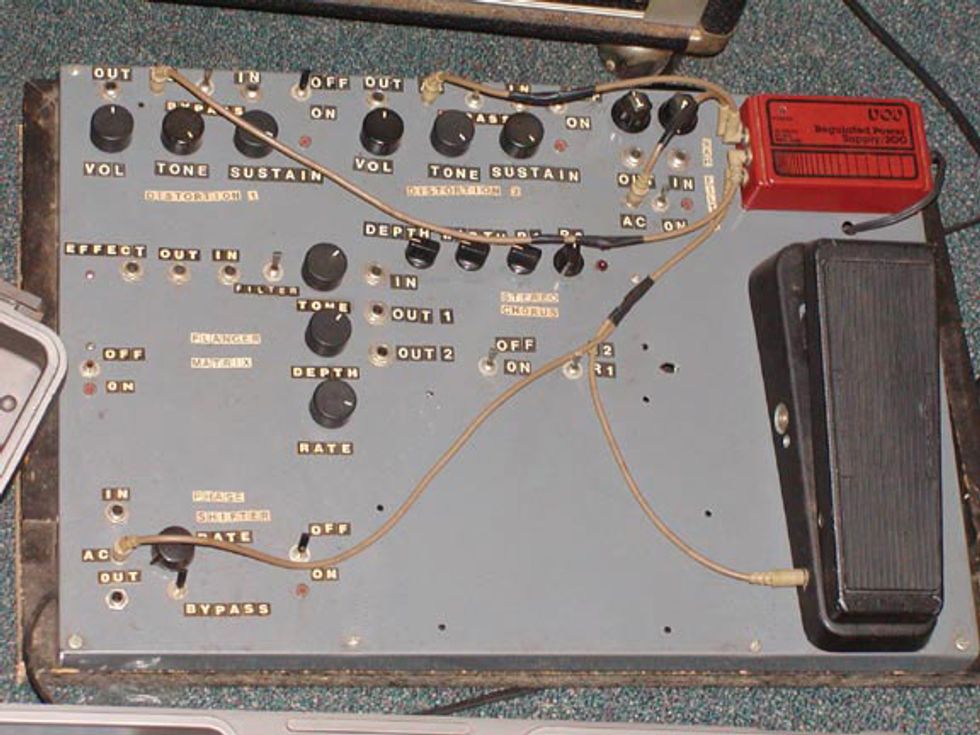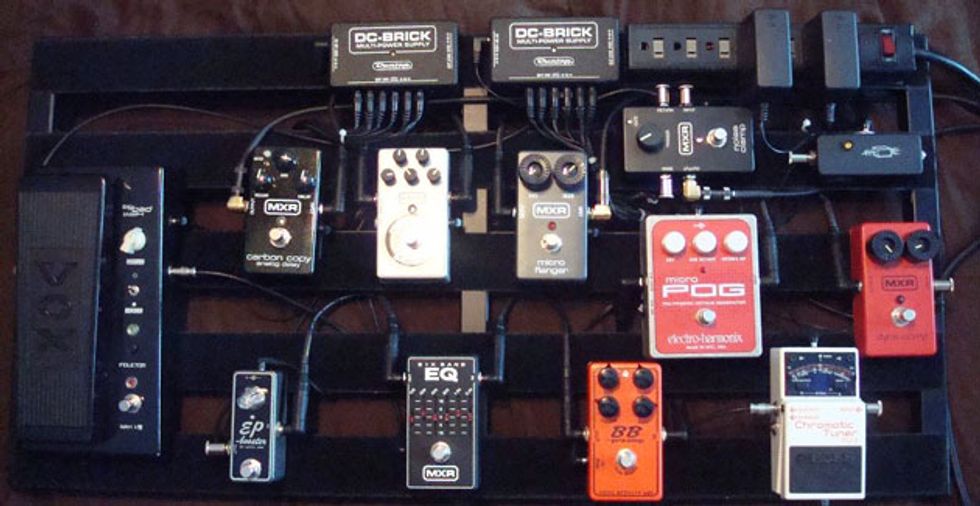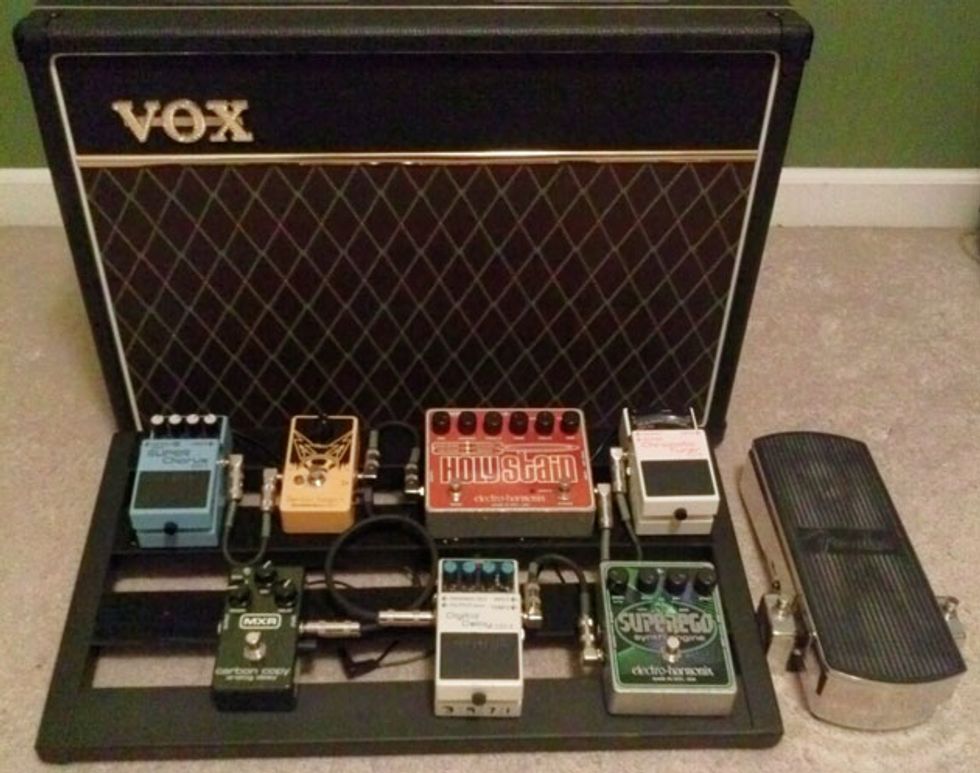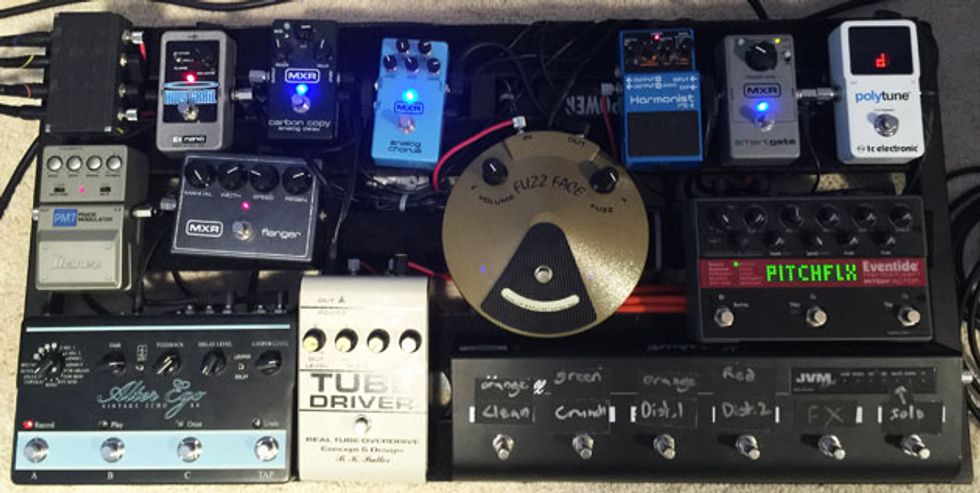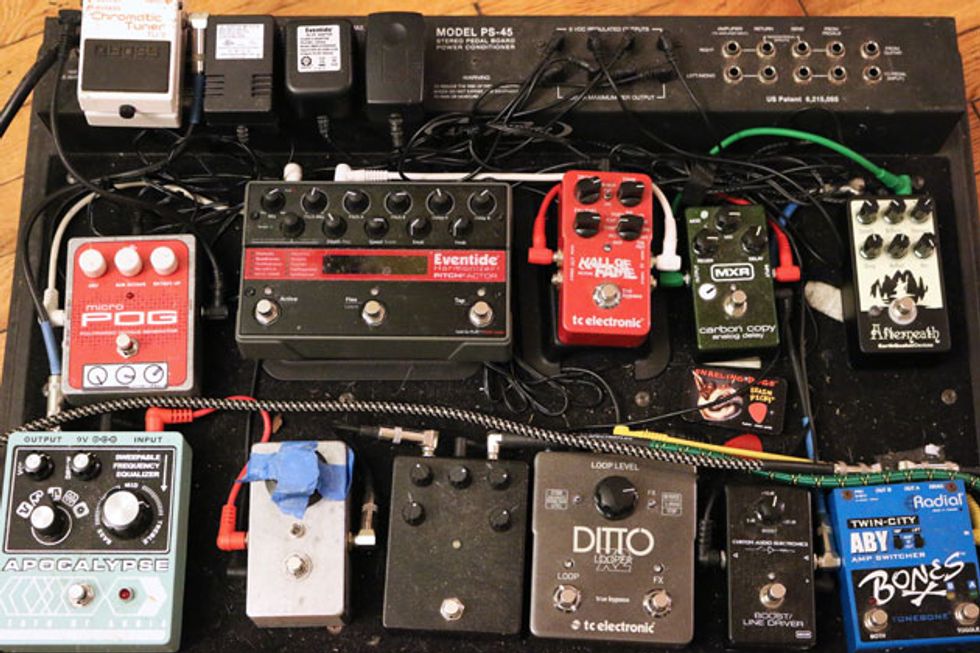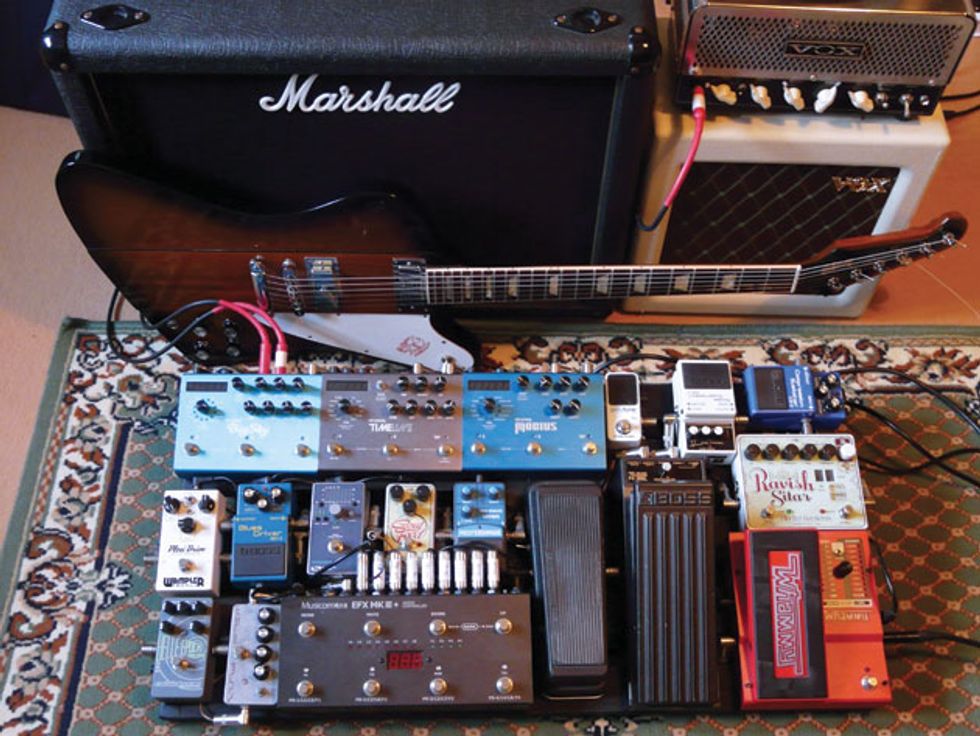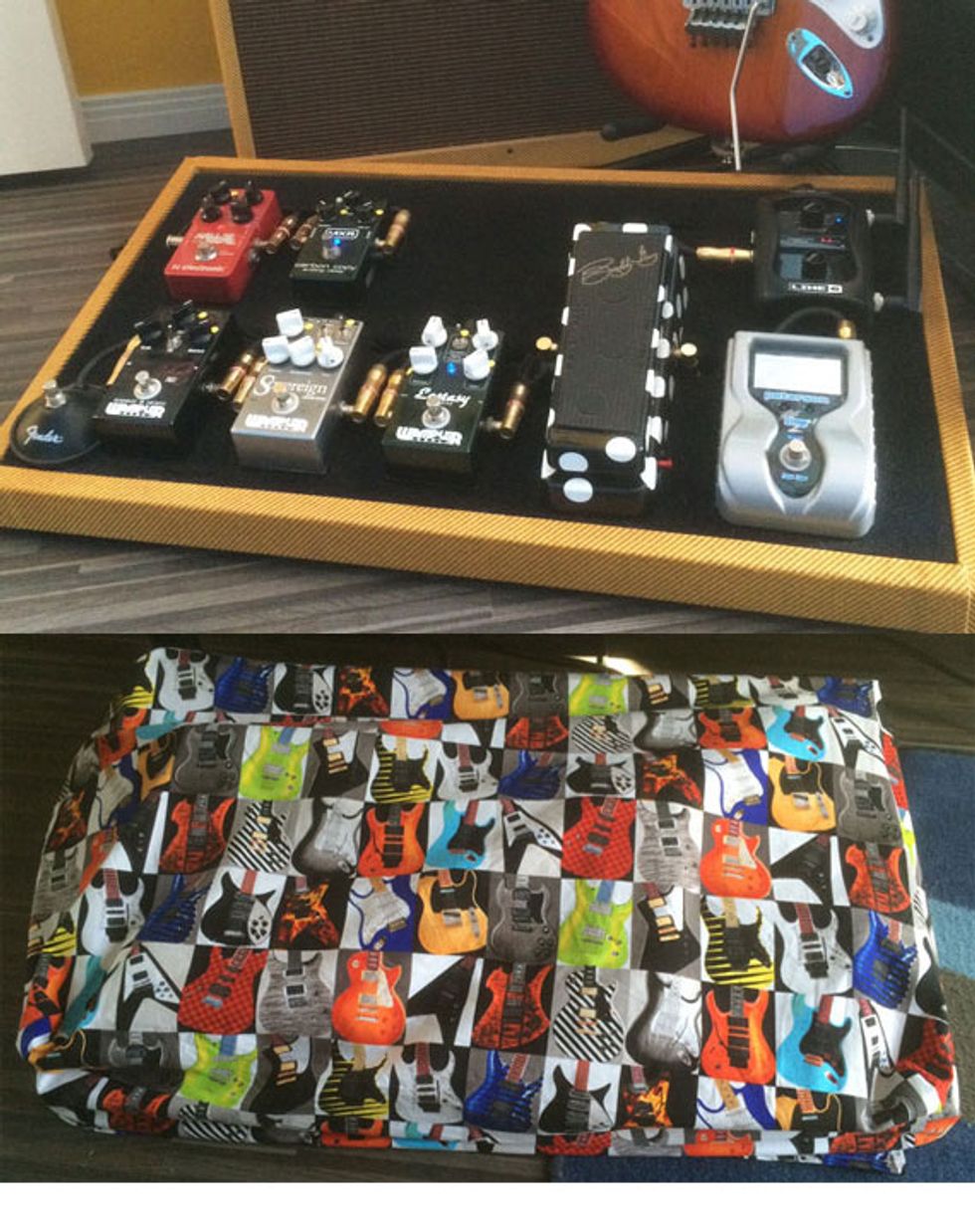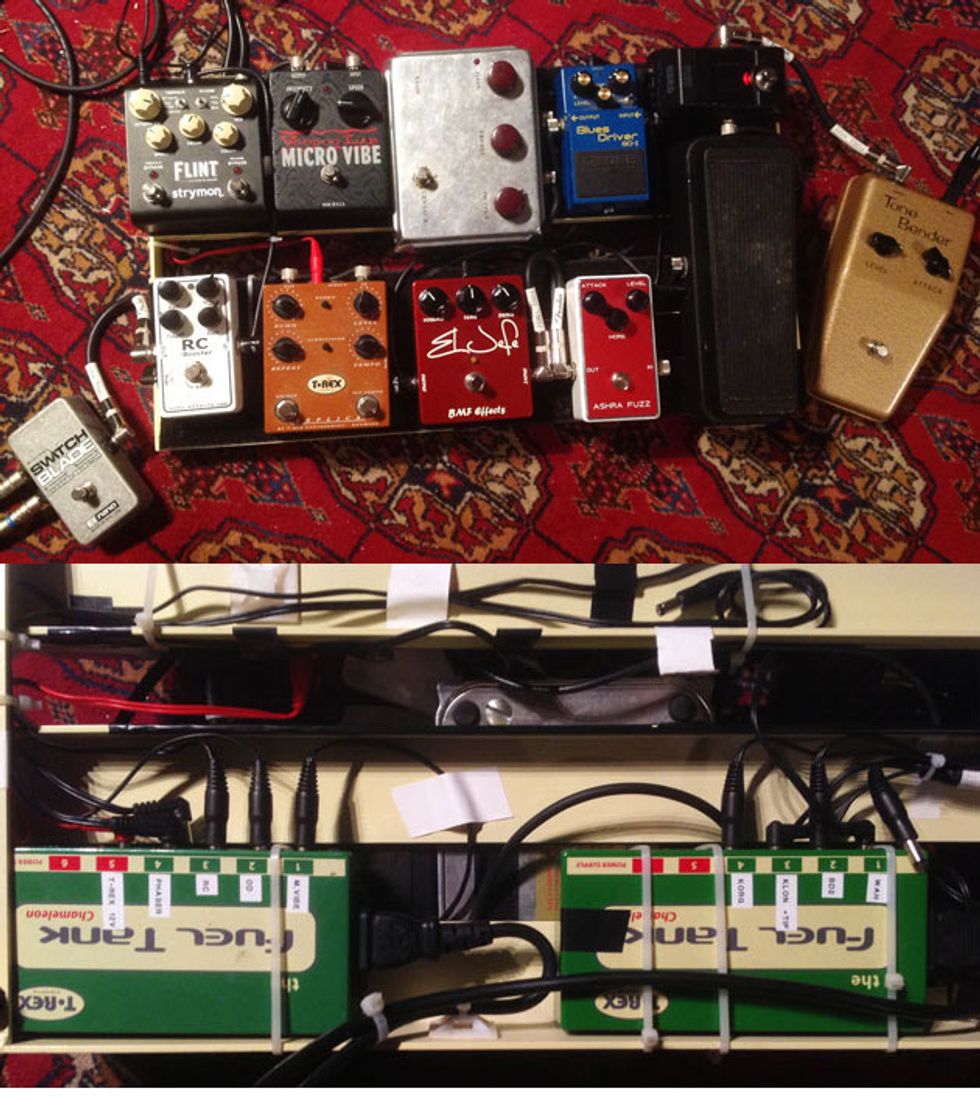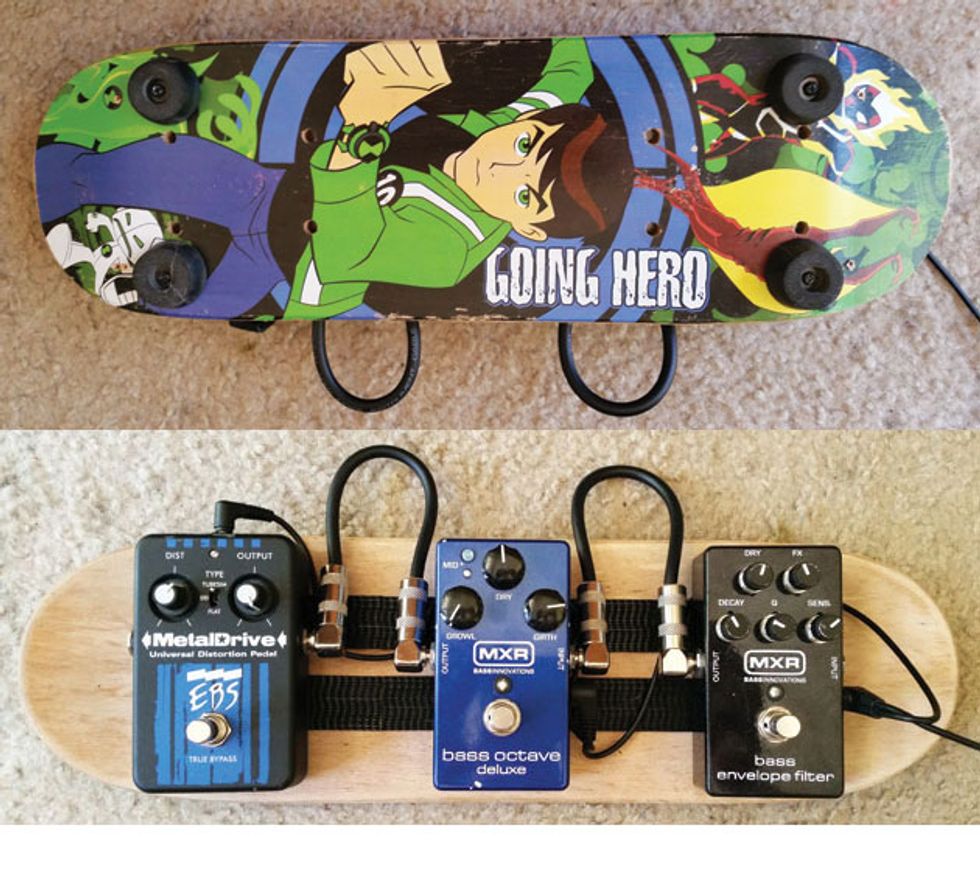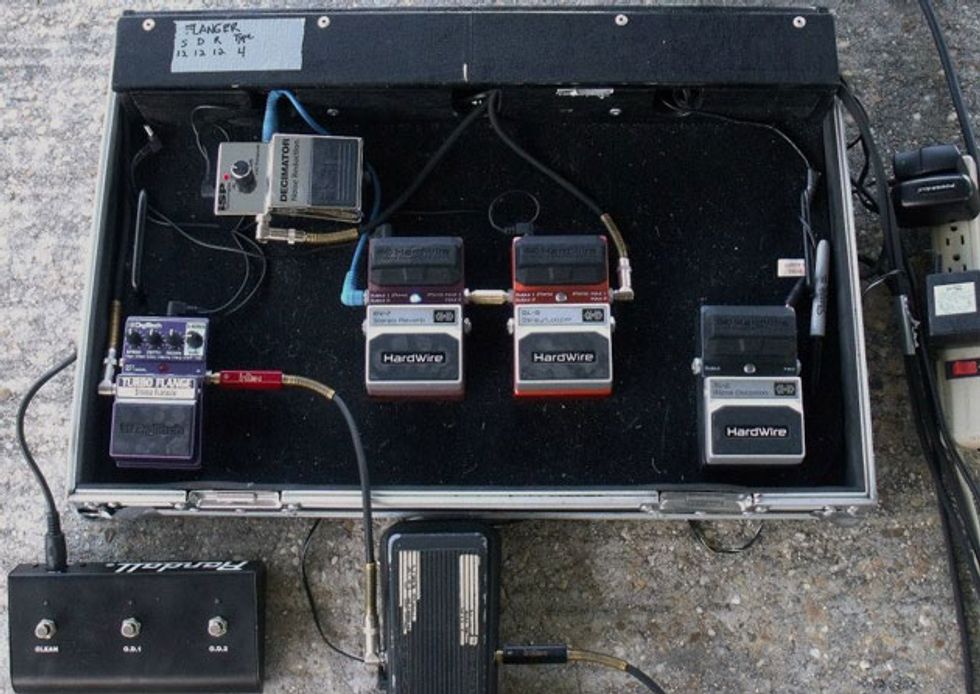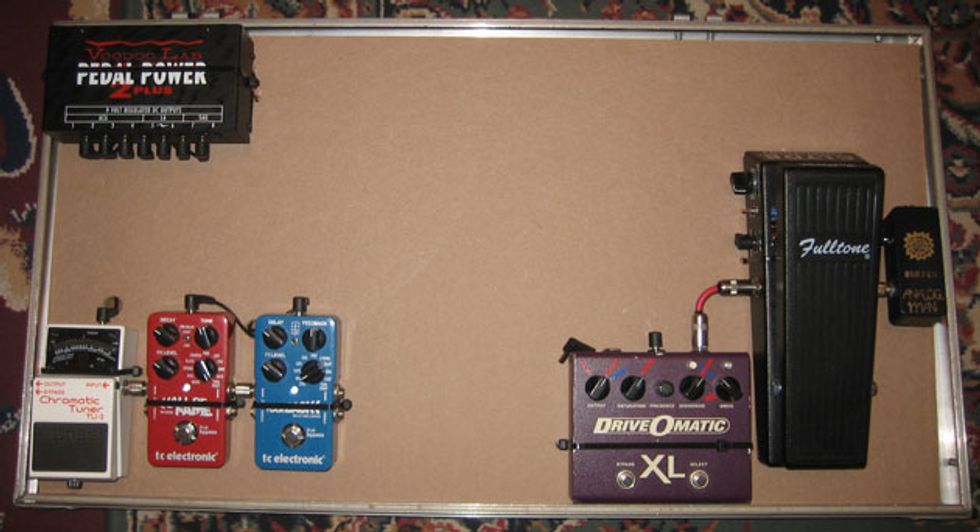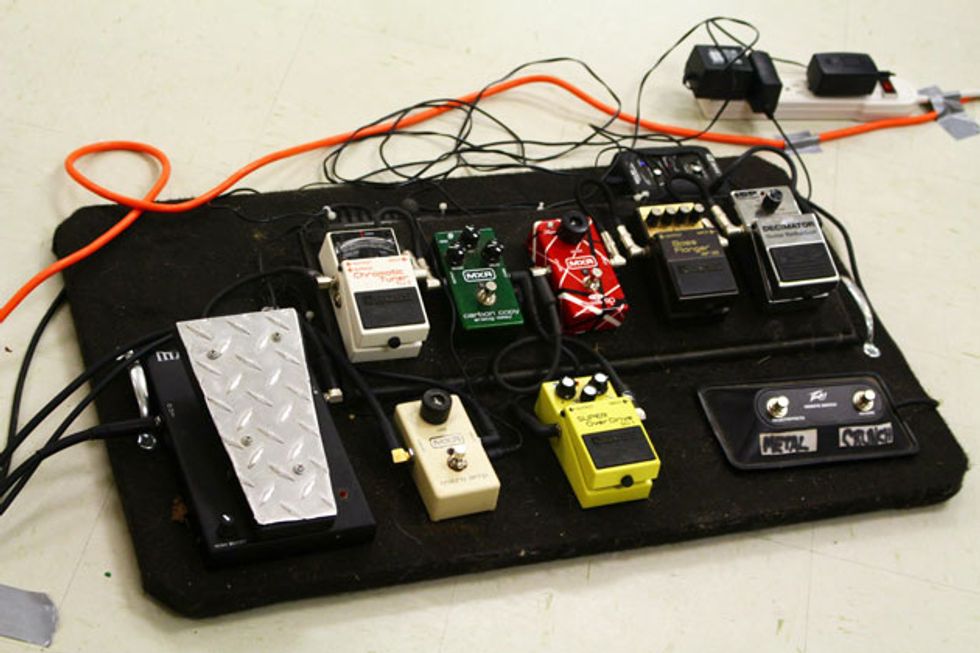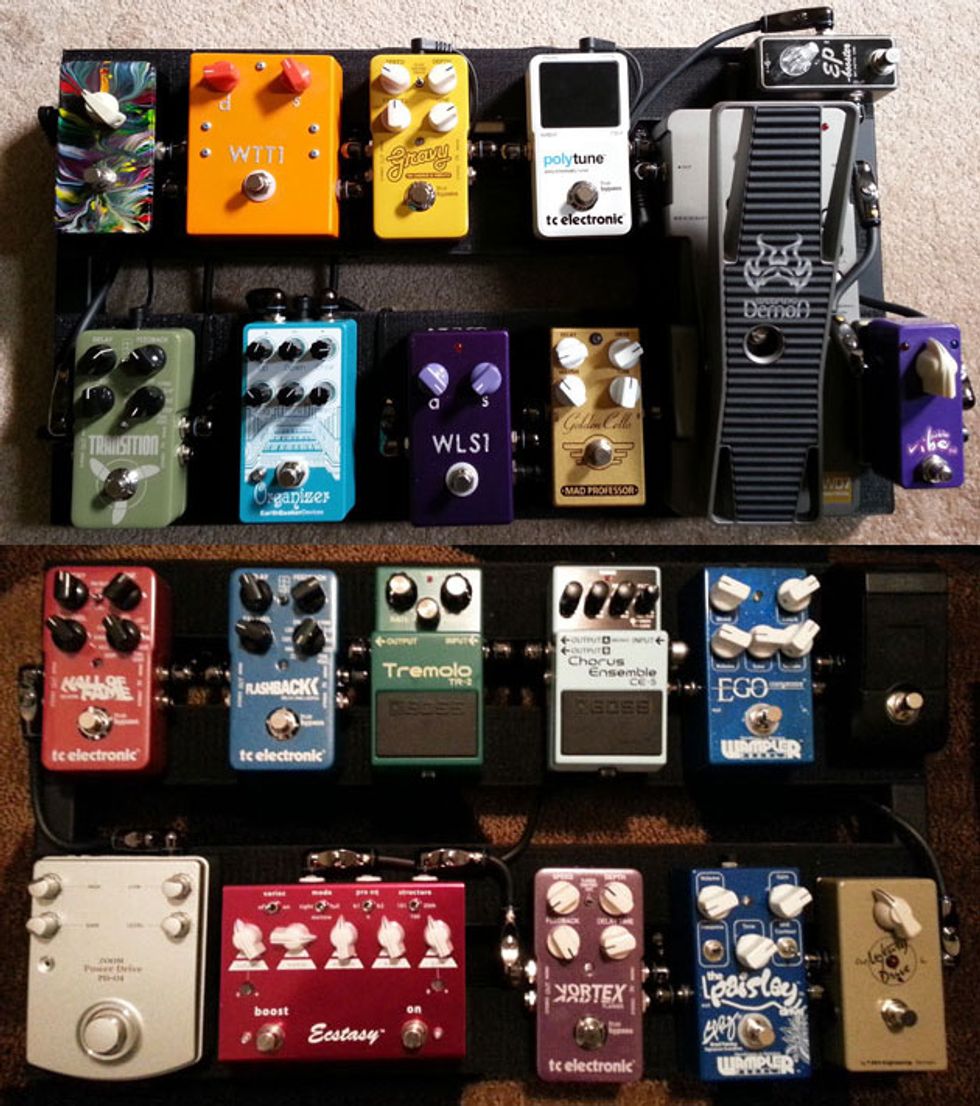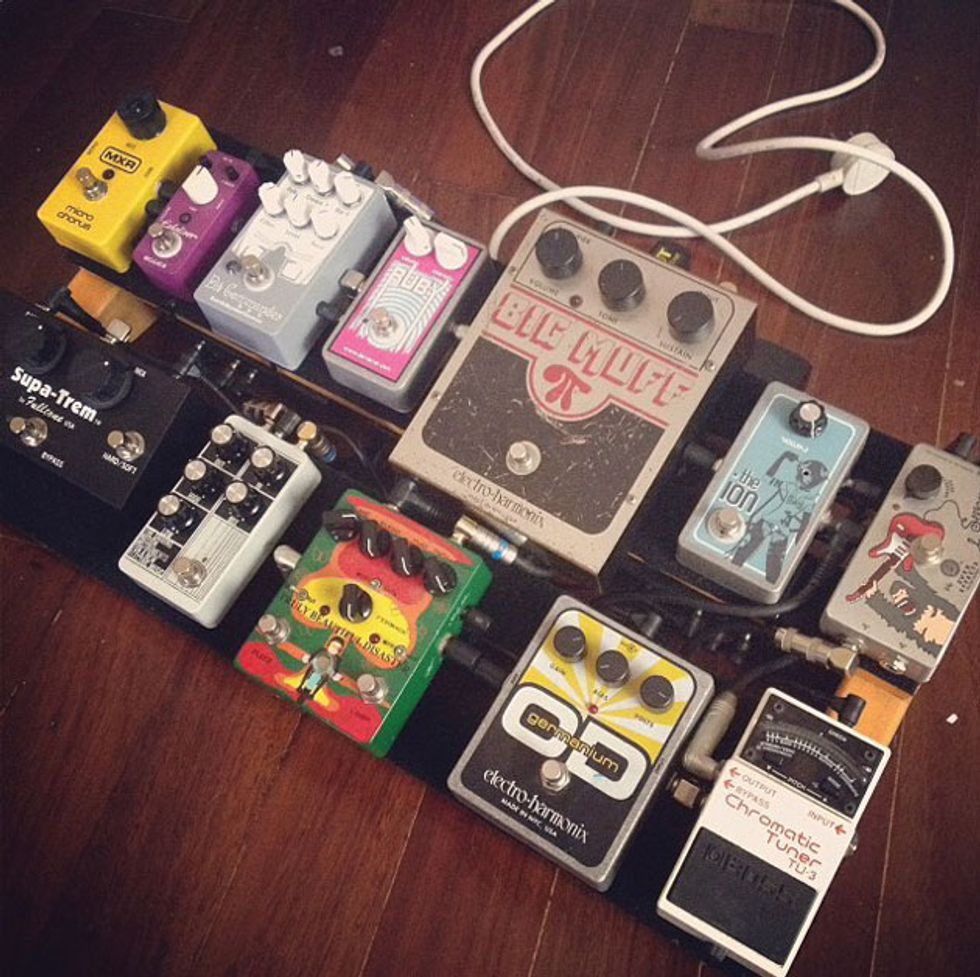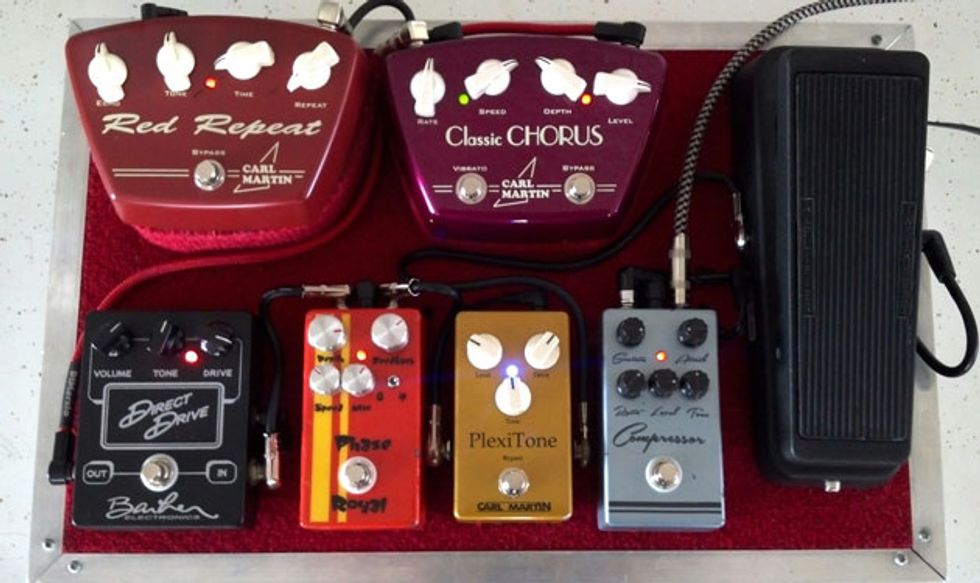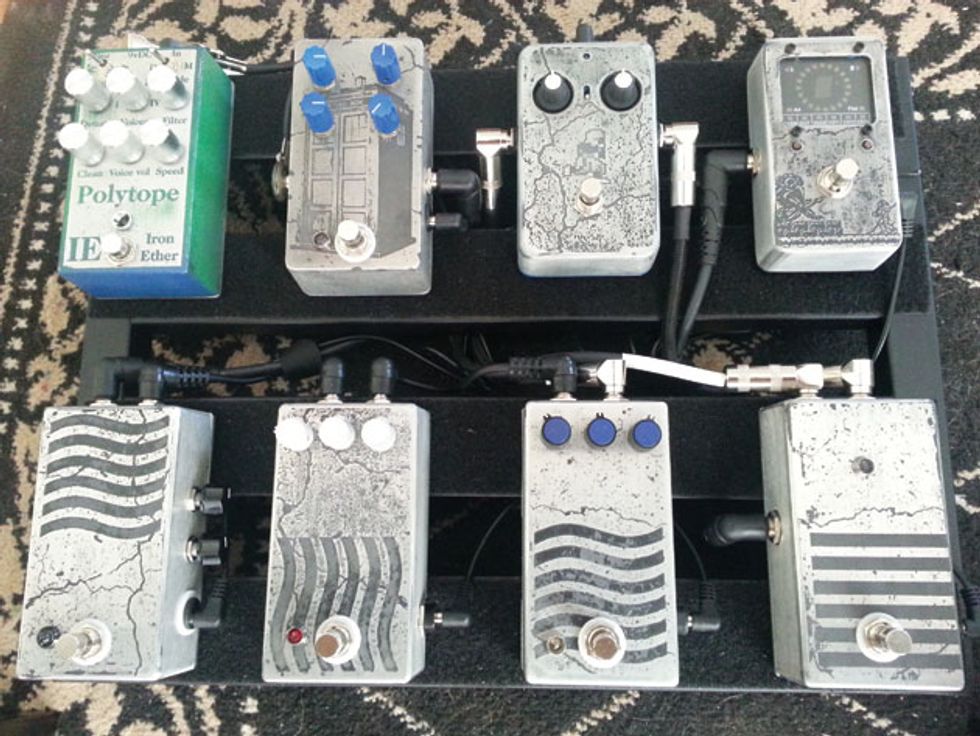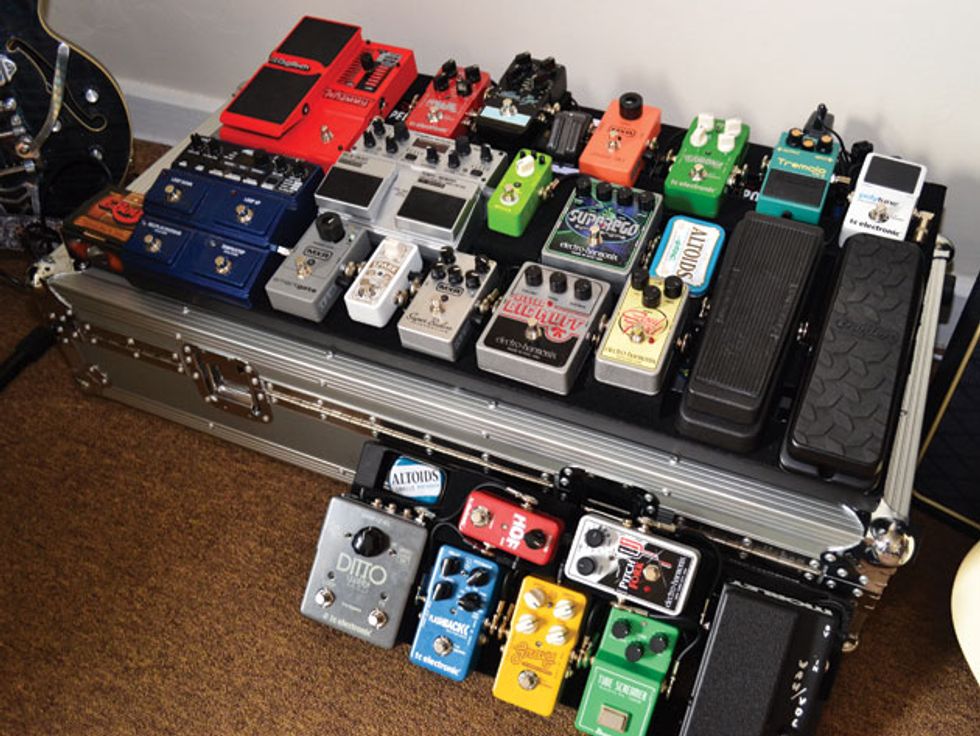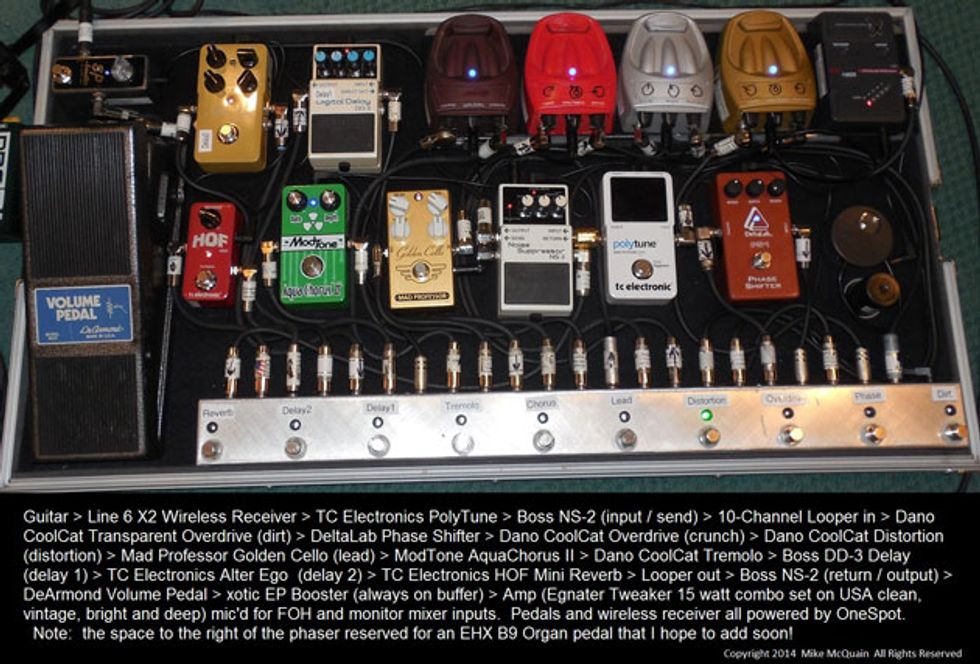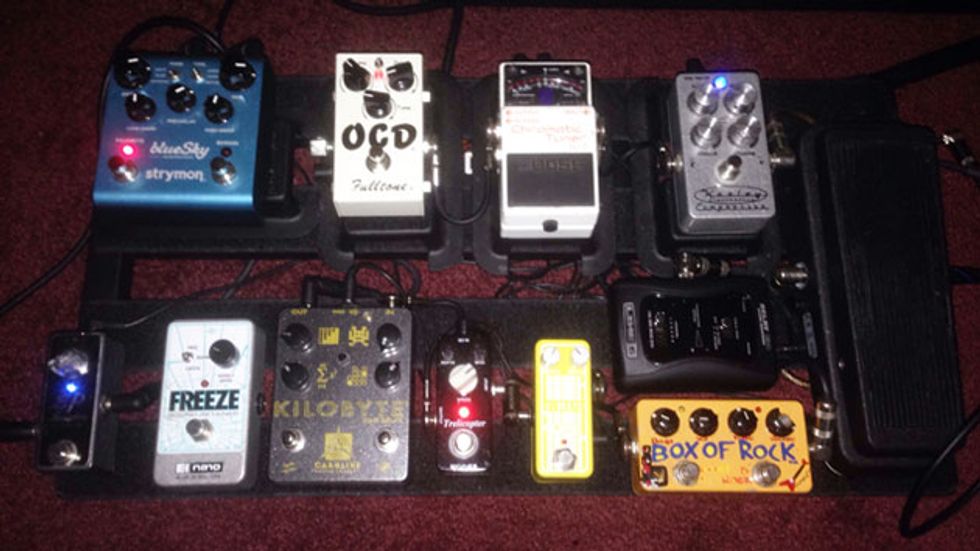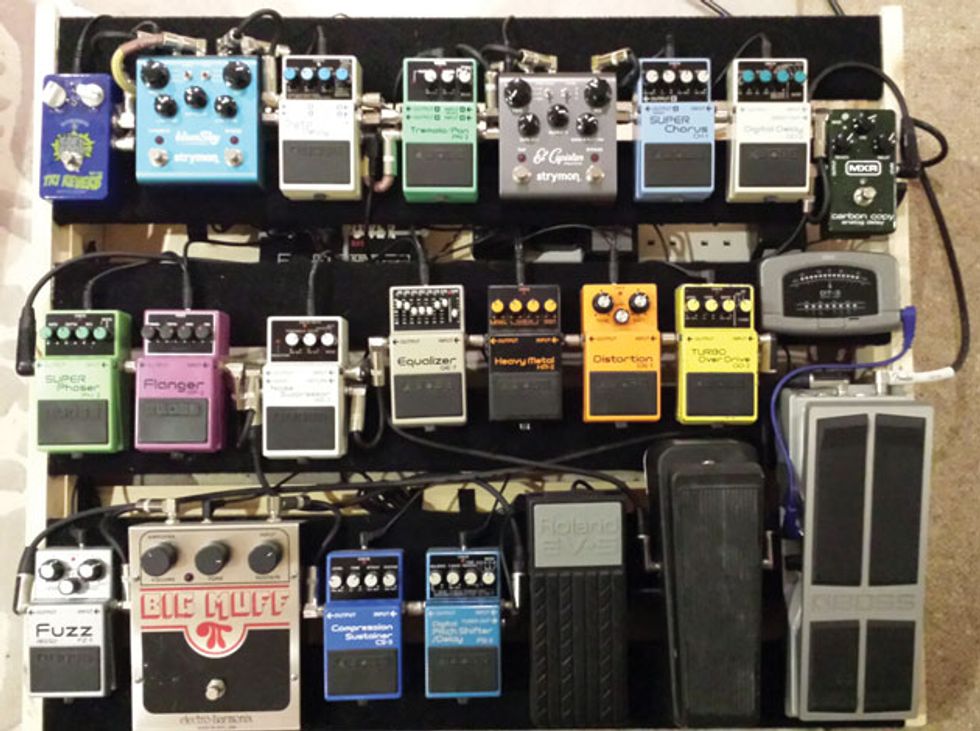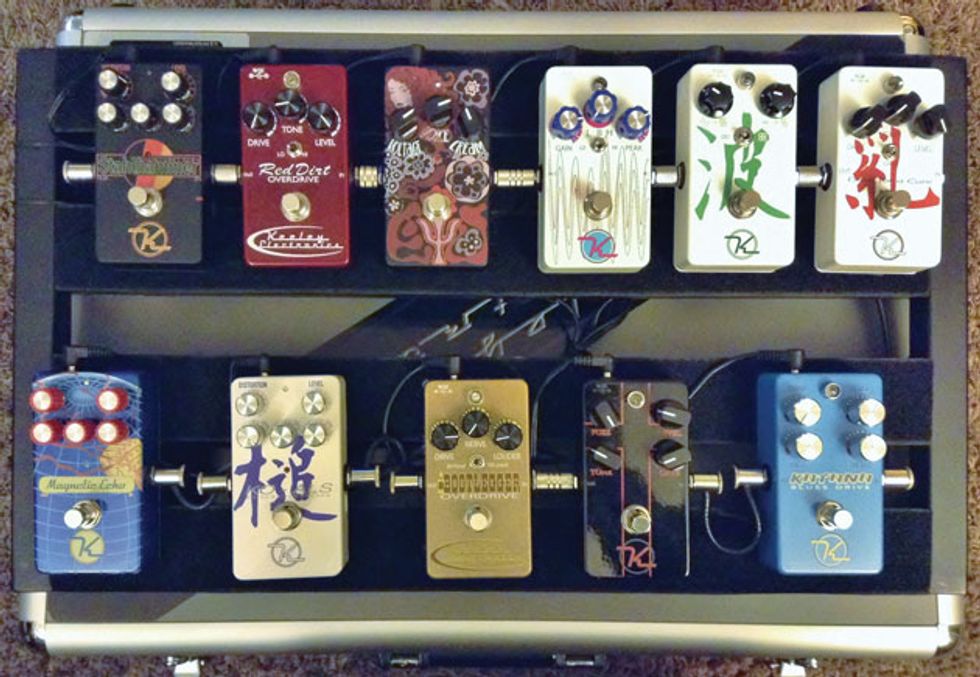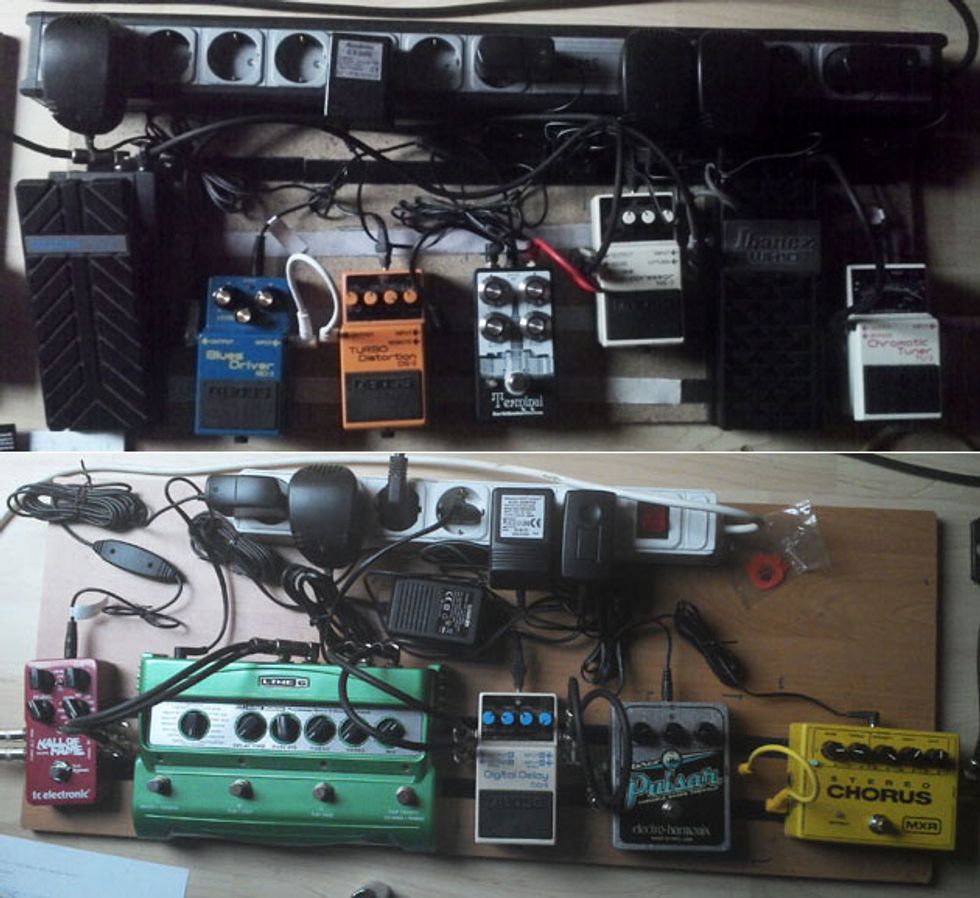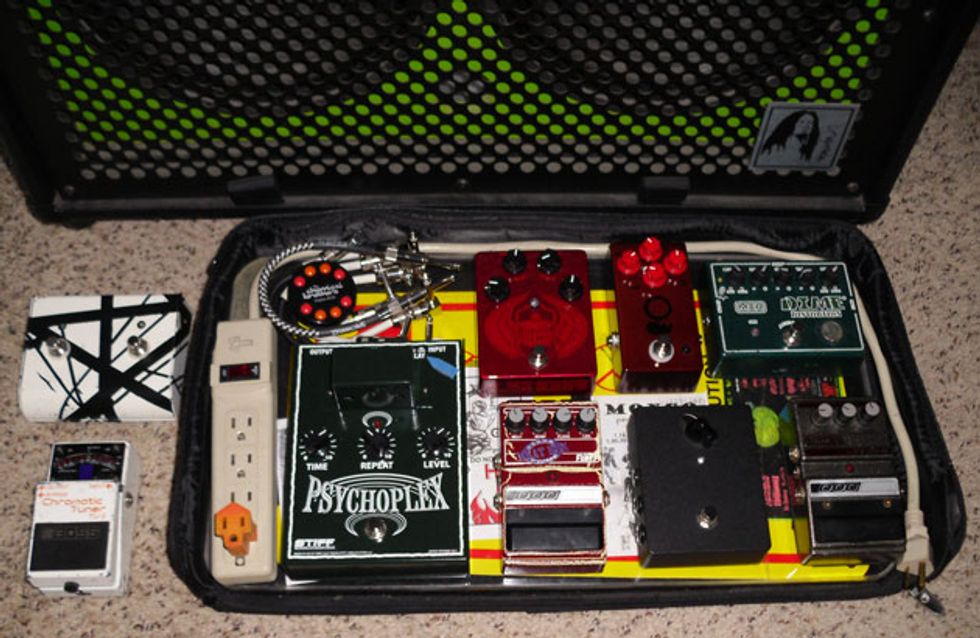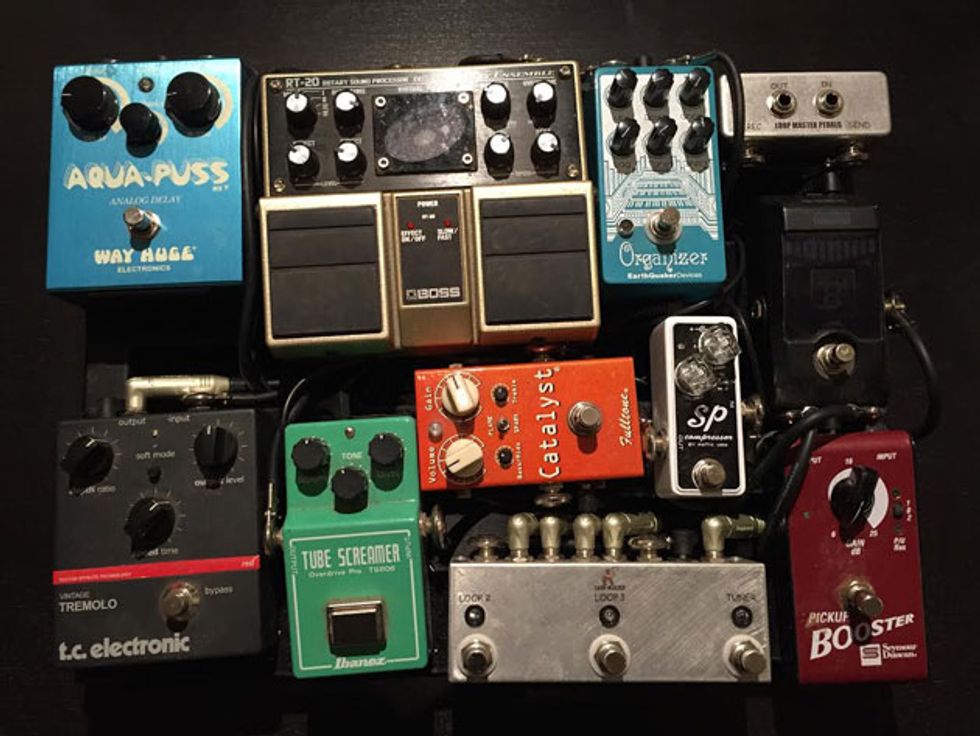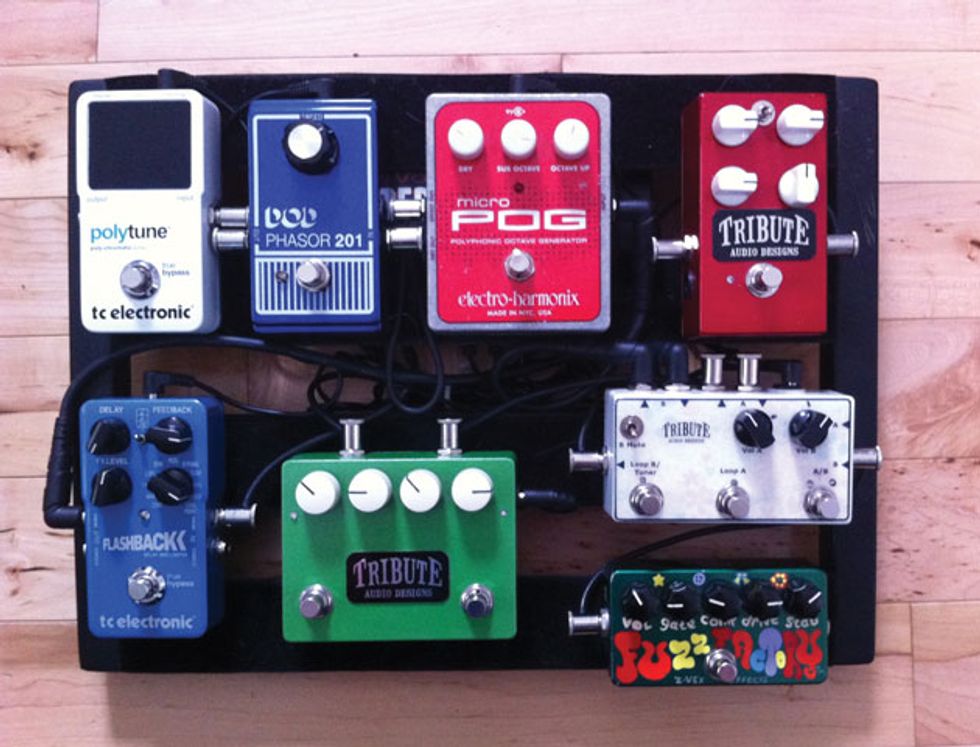 Ready for some self-inflicted pedal envy? Just check out the extraordinary setups from some of our fellow players. These recent submissions include a crafty "skateboard," a fuzz "smorgasboard," and submissions from a few players who may have gone "overboard." (Puns intended.)
Pedal lust has no end—these pedalboard pics keep rolling in, and there are plenty more where these came from. Check out other reader boards at premierguitar.com.