Guitarists from around the globe (that would be you) share their stomping grounds of all shapes and sizes.
Masaki Murashita, singer/guitarist for the metal band Hemoptyis, uses this "all-in-one" pedalboard, which even includes a preamp (ISP Theta) and power amp (ISP Stealth). The signal goes from his guitar into an EHX Switch Blade and then into a Providence PEC-2 switching system. A Providence Delay 80's goes before the preamp, and all other pedals reside between preamp and power amp for a cleaner sound on the crunch channel. The lead channel relies on a Providence Final Booster. All pedals and the amp's channel status are programmed with an RJM Switch Gizmo and the Providence PEC-2. "As a metal guitarist, a built-in ISP Decimator G String II on my Theta preamp is a huge thing," explains Murashita. "It kills all hiss/hum noise without losing sustain. My board is light, and I get the same sound everywhere I go—all I do is plug my guitar in and connect the speaker cable to the cab. No more carrying a refrigerator-sized rig to shows!"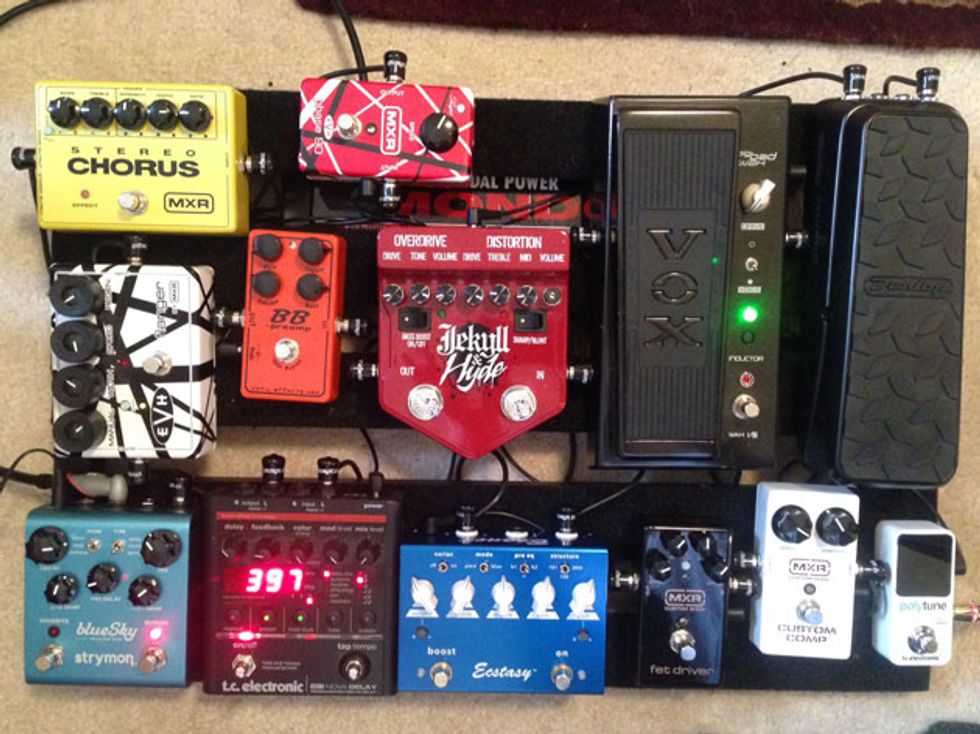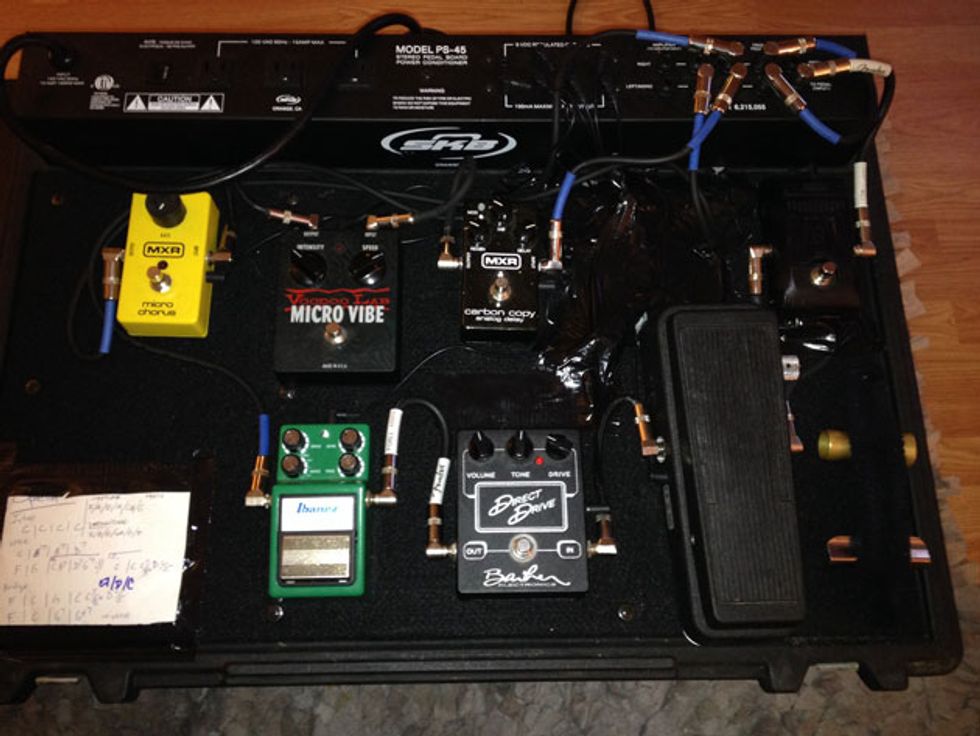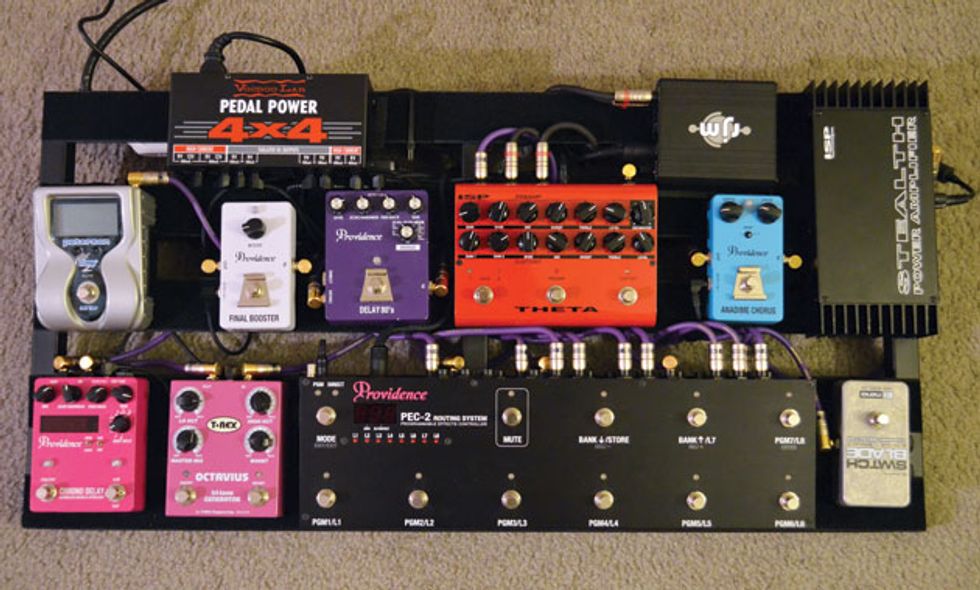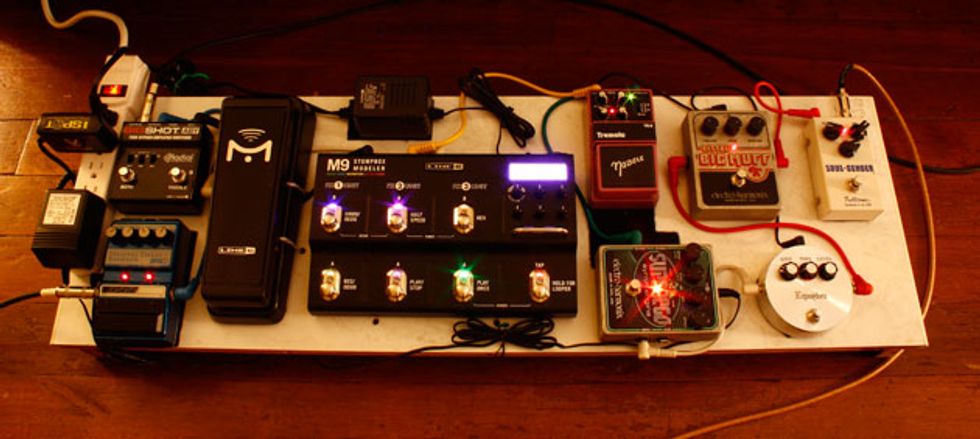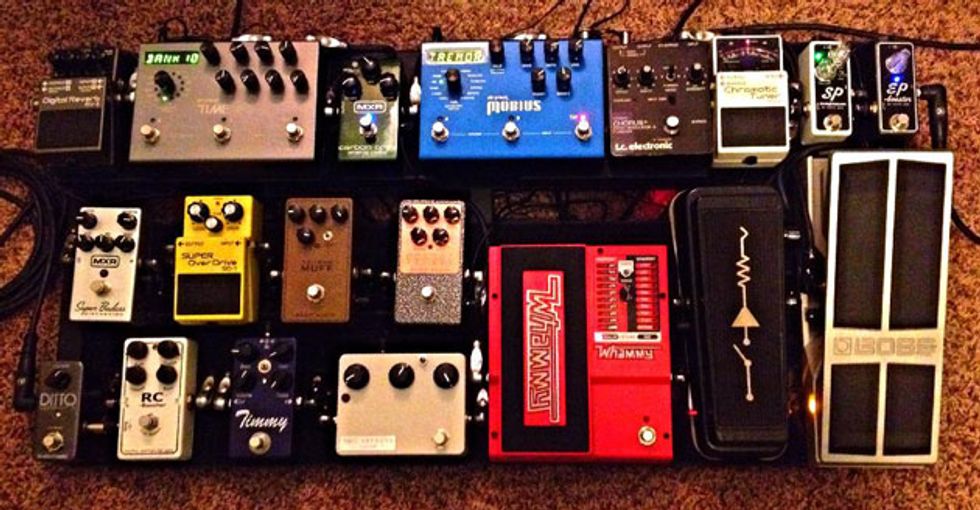 One of our favorite pastimes is racking up good ol' pedal envy by ogling the setups of our fellow players. It seems you don't tire of it either, because pedalboard mail keeps rolling in!
Here are some of the latest board submissions, from a crafty all-in-one board to a fuzz-sick stomper to a bunch of boxes on a cutting board. There are plenty more where these came from (pedal lust has no end), so look for Reader Pedalboards Part 2 next week!