New Gear from Musikmesse: 30 Quick Hits
A sampling of new and cool products from Musikmesse: Orange, Morpheus, Markbass, Line 6, Vox, TC Electronic, ENGL, EBS, Ibanez, ESP, Fender, Hofner, Italia, Maton, Cort, Aguilar, Warwick, Framus, Danou, and Eko.
Frankfurt, Germany (March 28, 2010) -- The global musical instrument trade show, Musikmesse, has officially wrapped, and we're working on compiling all of our photographs and press materials of the show's big releases. Until then, here are some quick hits on some of the most intriguing and coolest things we saw at the show, including an Orange computer-in-an-amp, a new Steve Vai floral Ibanez, TC Electronic PolyTune iPhone app and more. Enjoy, and watch for all of our video and written coverage of the show right here on premierguitar.com in the coming weeks.
New Orange O PC with guitar input, 8" speaker and
modeling software.

---
Morpheus EFX Capo pedal with remarkably clean digital pitch transposition.
---
DV Mark DVM Little 40 head with reverb and variable wattage knob that goes
from 40 to .5 watts.
---
New Line 6 US-made Variax guitars designed by James Tyler. Seymour Duncan pickups, piezo & Line 6 modeling. Read the news release...

---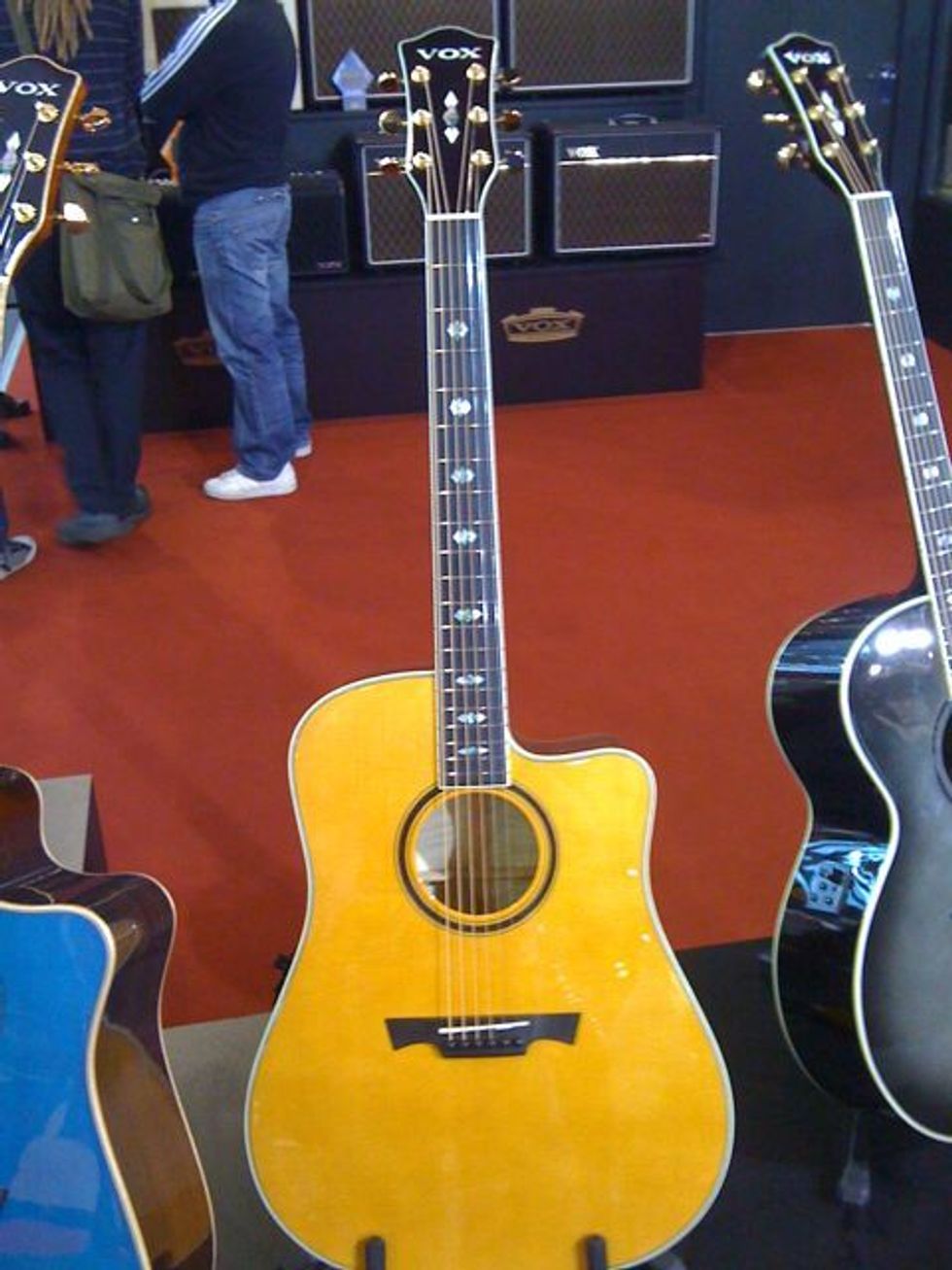 Vox flattop prototype with single cutaway and honey finish.
---
Vox Virage II semi-hollowbody with natural finish and matching pickguard.
---
TC Electronic releases the iPhone app version of the PolyTune tuner.
---
ENGL Powerball II amp head. Read the news release...
---
ENGL's first bass amp: the Bass Rackhead 260 has a tube channel and a
solid state channel.
---
EBS Classic T90 90-watt tube bass head.
---
EBS Fafner 750 Extreme bass head.

Ibanez Jet King bass (JTK300B)
---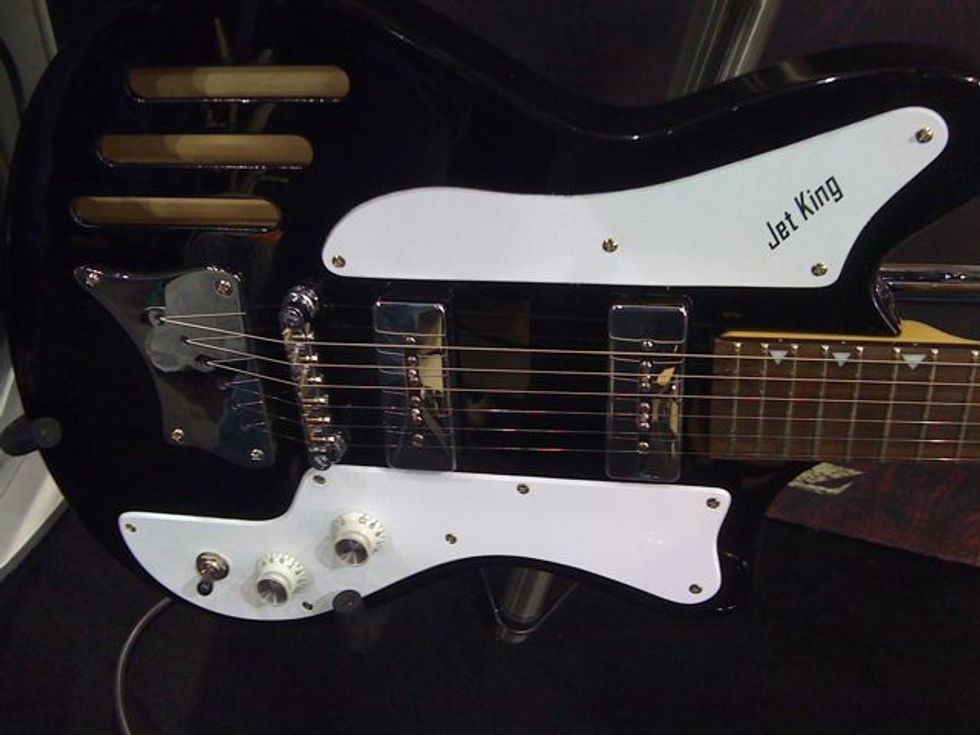 Ibanez Jet King semi-hollow guitar (JTK30H).
---
Ibanez JEM77 Steve Vai signature FP2 (floral pattern 2).
---
Ibanez Ashula 6-string bass with four fretted strings and two fretless
treble strings.
---
Ibanez DN1PRM DarkStone
---
ESP MANA E-JF-X with graceful, gothic curves (part of ESP's Edwards line, available only in Japan).
---
ESP Custom Shop angel guitar with amazing detail work.
---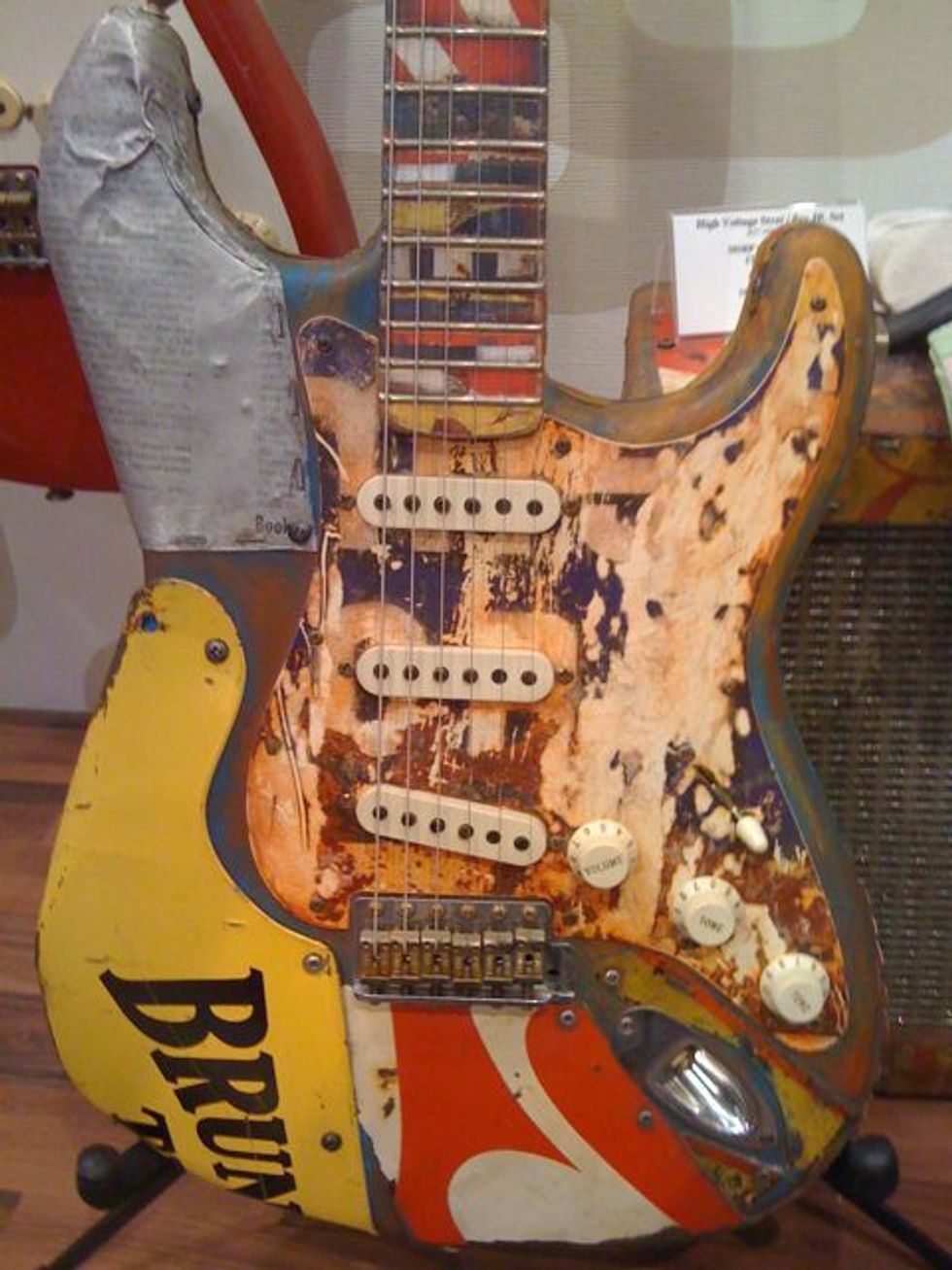 Fender Custom Shop High Voltage Strat.
---
Fender Dick Dale Malibu CE acoustic with totally tubular graphics.
---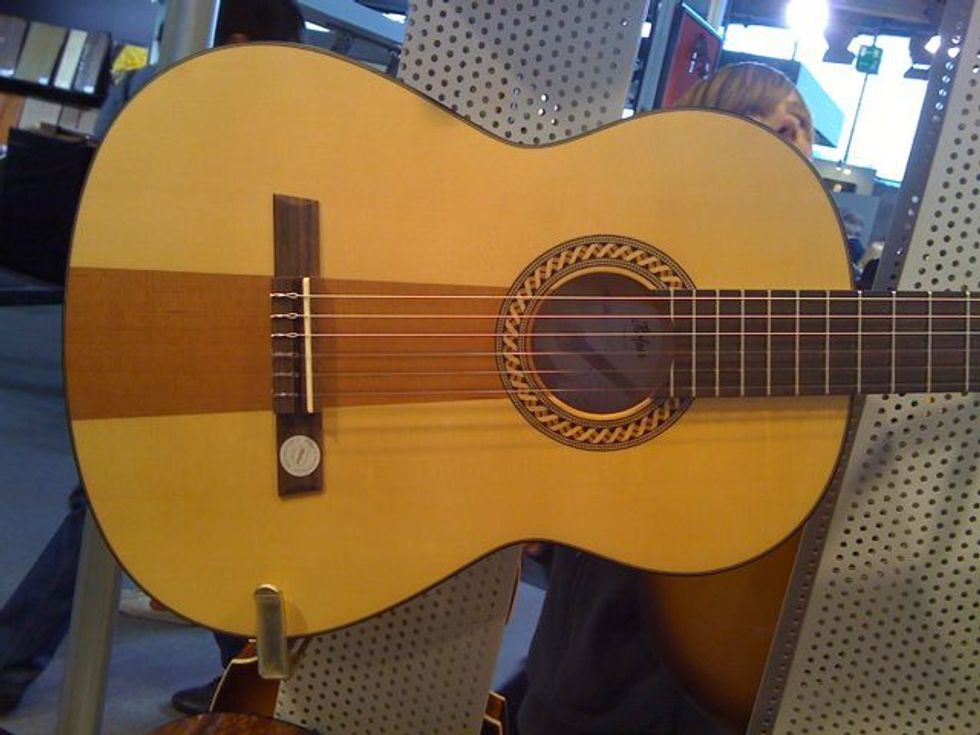 Hofner HF 14 classical
---
Hofner Club 50 with carved top and slider switches.
Italia Maranello Custom w/Bigsby and delectable water-sanded finish.
---
Maton MS500HC w/vintage-style selector switch and bridge coil tap.
---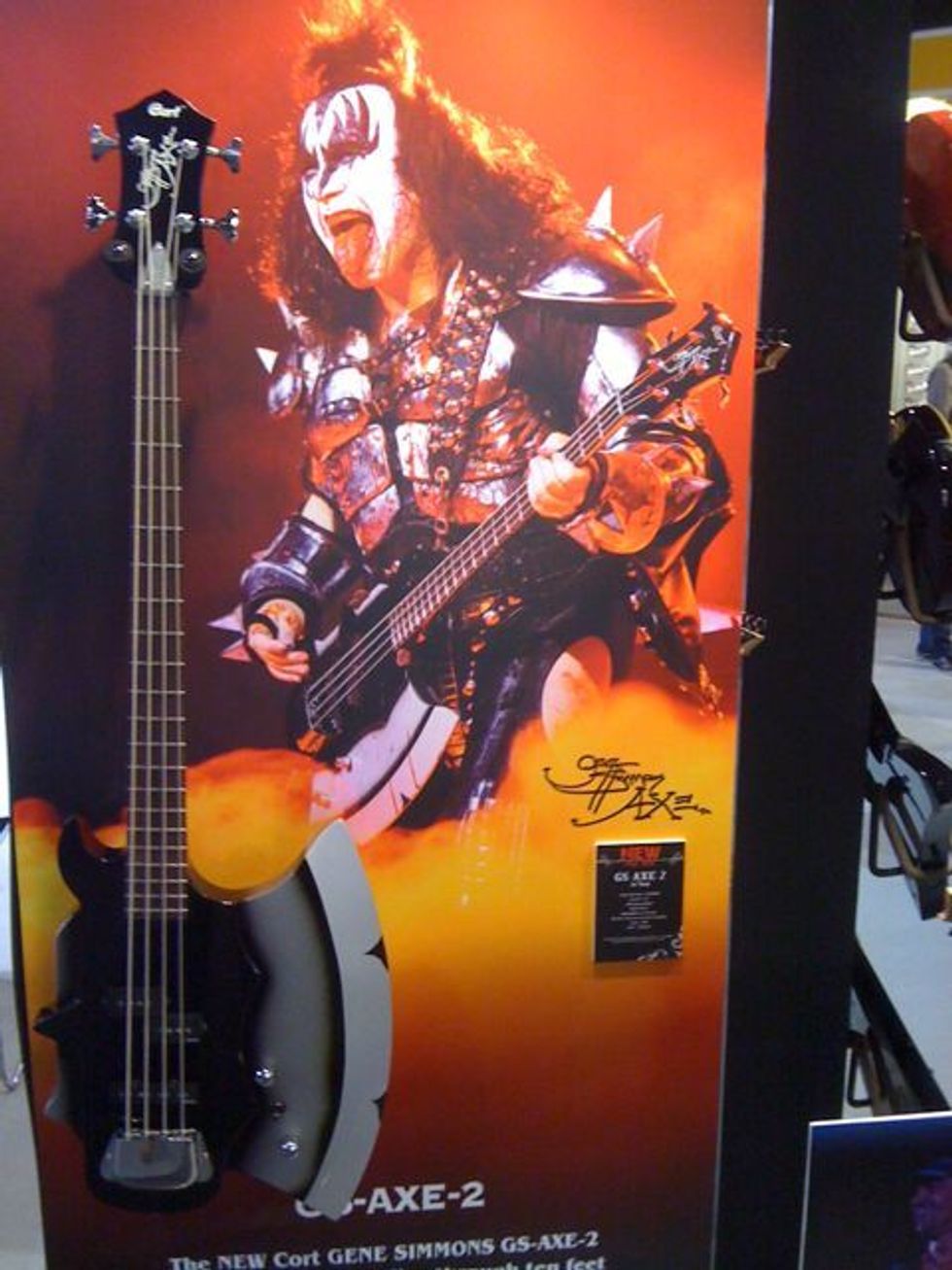 Cort GS-AXE-2 Gene Simmons bass.
---
The first in a new line of Aguilar pickups, the AG 4-J: Alnico 5 and heavy formvar wire.
---
Warwick Thumb Singlecut 5, Robert Trujillo Signature, Bootsy Collins Signature. Read the news releases:Trujillo, Thumb SC

---
Framus Panthera Supreme
---
Framus Diablo
---
Jägermeister Warwick Corvette bass from the Framus Custom Shop.
---
Custom Danou (danou-guitars.ch) with Haussel pickups, chestnut body, maple cap, and bot yew neck
---
Eko Lorenz ApplePie 3 three-watt class AB head and 2x12 cab