Cordoba Launches the Cordoba Stage Guitar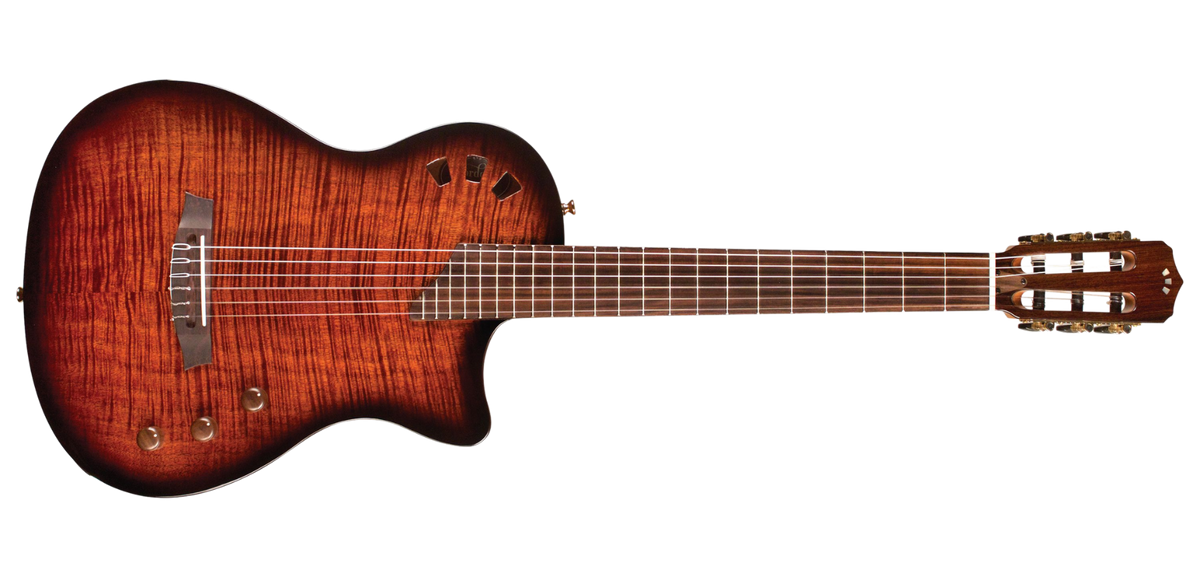 Introducing Cordoba's first nylon string electric guitar.
---
At the heart of the guitar is the new Stage Pickup System paired with a solid, fully chambered body for reduced weight and enhanced resonance, and a robust, tonal foundation. Equipped with easy-to-access Volume, EQ, and Body Blend knobs the Stage Pickup System allows players to dial in their preferred acoustic tone.
Cordoba's unique Fusion Neck with a comfortable 48mm nut width and fast 16" Fretboard Radius is slightly thinner than a traditional nylon string guitar and provides a playing experience closer to that of a steel string guitar. This familiarity offers an easy transition for steel string players and players with smaller hands to the world of nylon string guitar.
Córdoba Stage