Who needs a big-body guitar when you can have one of these?
There's a very specific sound that's associated with parlor guitars. They tend to deal out the high midrange and will cut through a mix. Not to mention the smaller body size is usually rather comfortable. Here are 10 options for under a grand.

A compact yet powerful guitar that features a solid mahogany top, mahogany back and sides, and a tobacco sunburst finish, and equipped with PRS electronics.
$499 street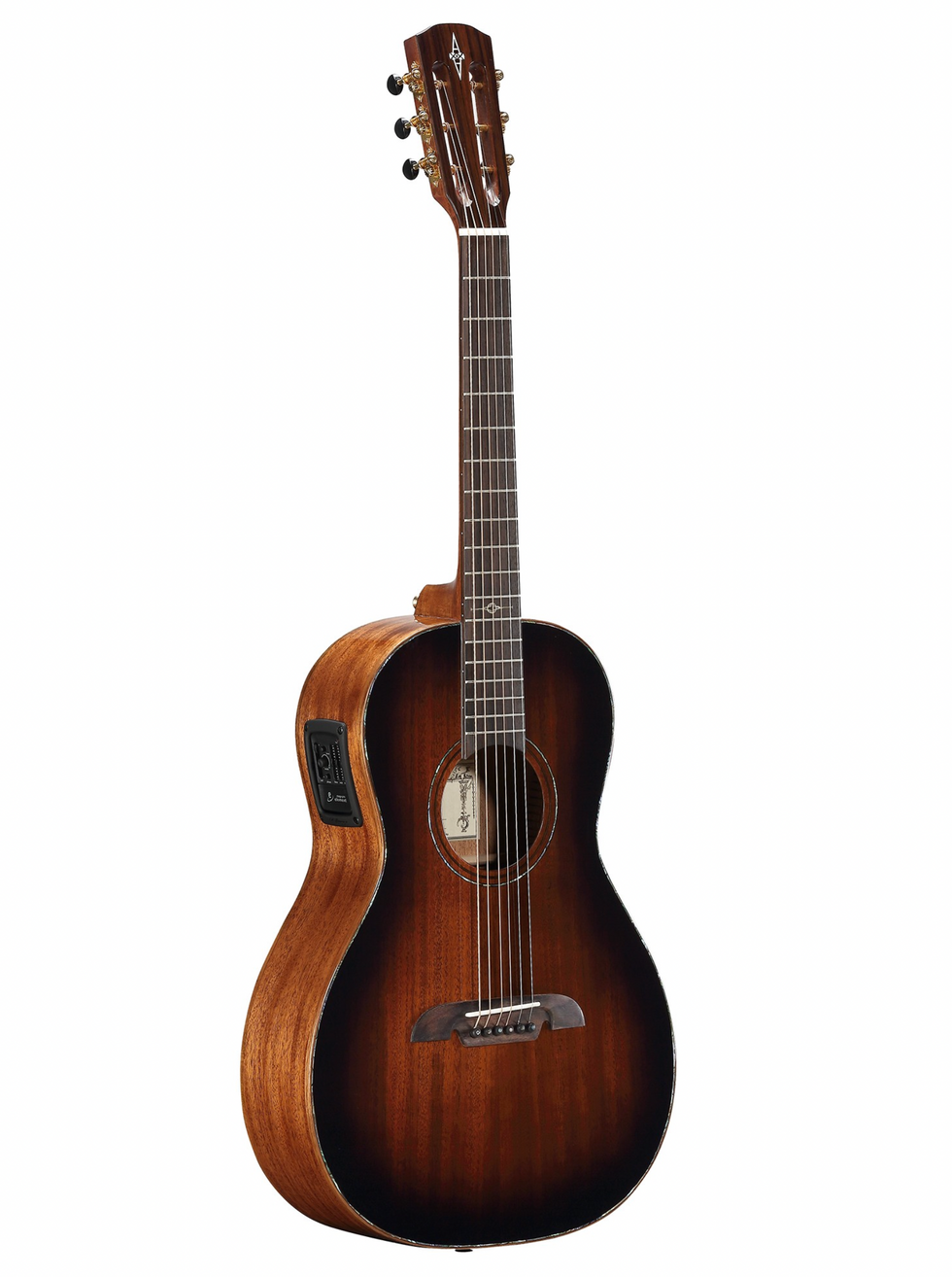 This model rocks a solid African mahogany top, mahogany back and sides, and a shadowburst finish. Under the hood, you can find L.R. Baggs electronics.
$829 street

The first thing your eye will notice on this parlor is its shiny accoutrements—whether the gold hardware, gold-sparkle binding, or an optional metallic finish on the solid spruce top.
$549 street

What sets this guitar apart is its TransAcoustic technology, which allows you to experience built-in reverb and chorus effects without the need for external amplification or effects.
$799 street
Designed around a grand auditorium body shape, this parlor has a solid spruce top and rosewood back and sides, and is equipped with Takamine's TK-40D preamp system.
$799 street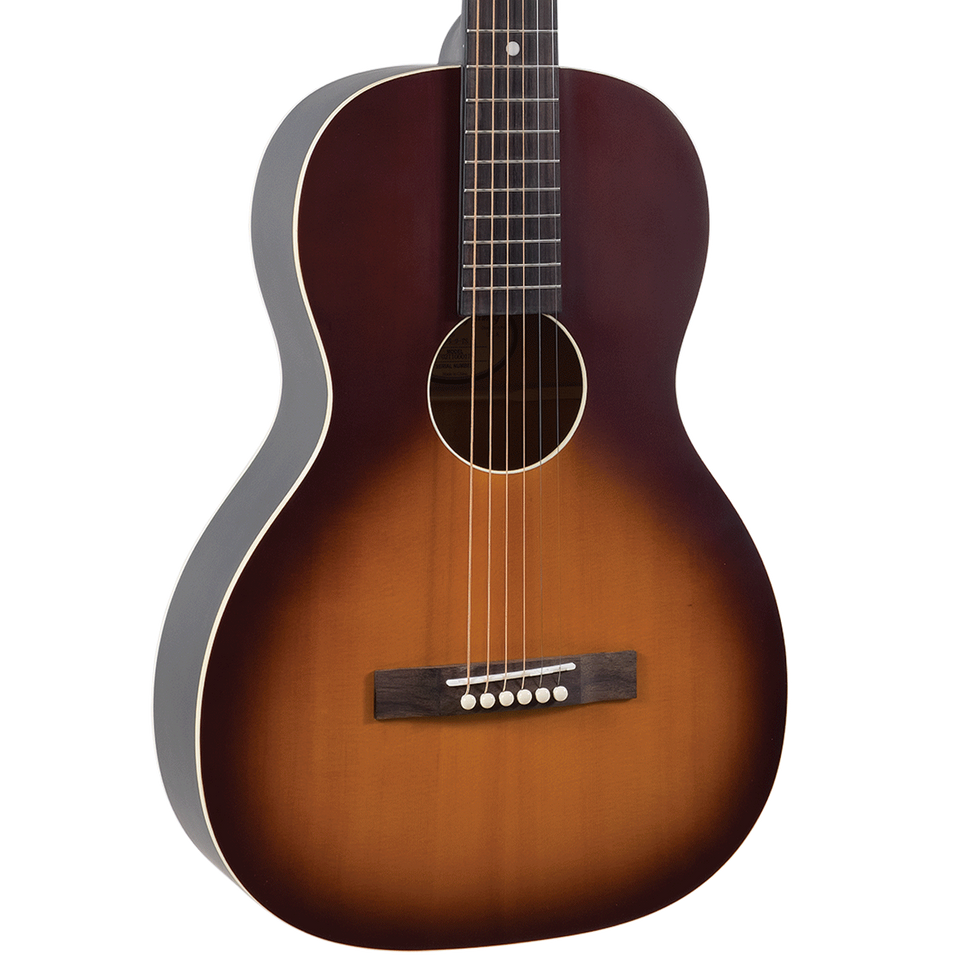 This vintage-inspired design is built with a solid Sitka spruce top, whitewood back and sides, a 25"scale length, 20 frets, and an ovangkol fretboard.
$249 street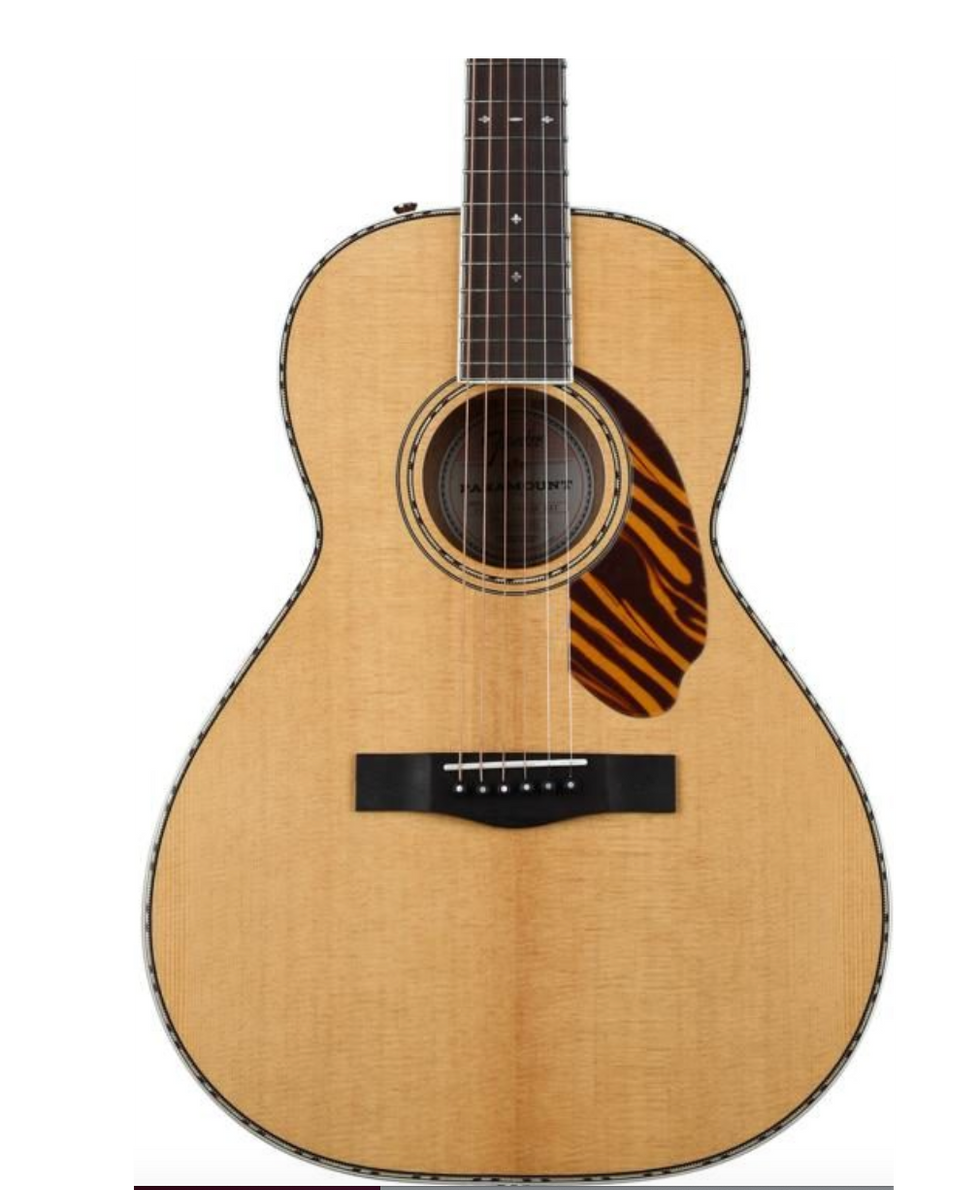 This modern parlor comes with your choice of a solid spruce or solid mahogany top, with solid mahogany back and sides, and Fishman Sonitone Plus electronics.
$829 street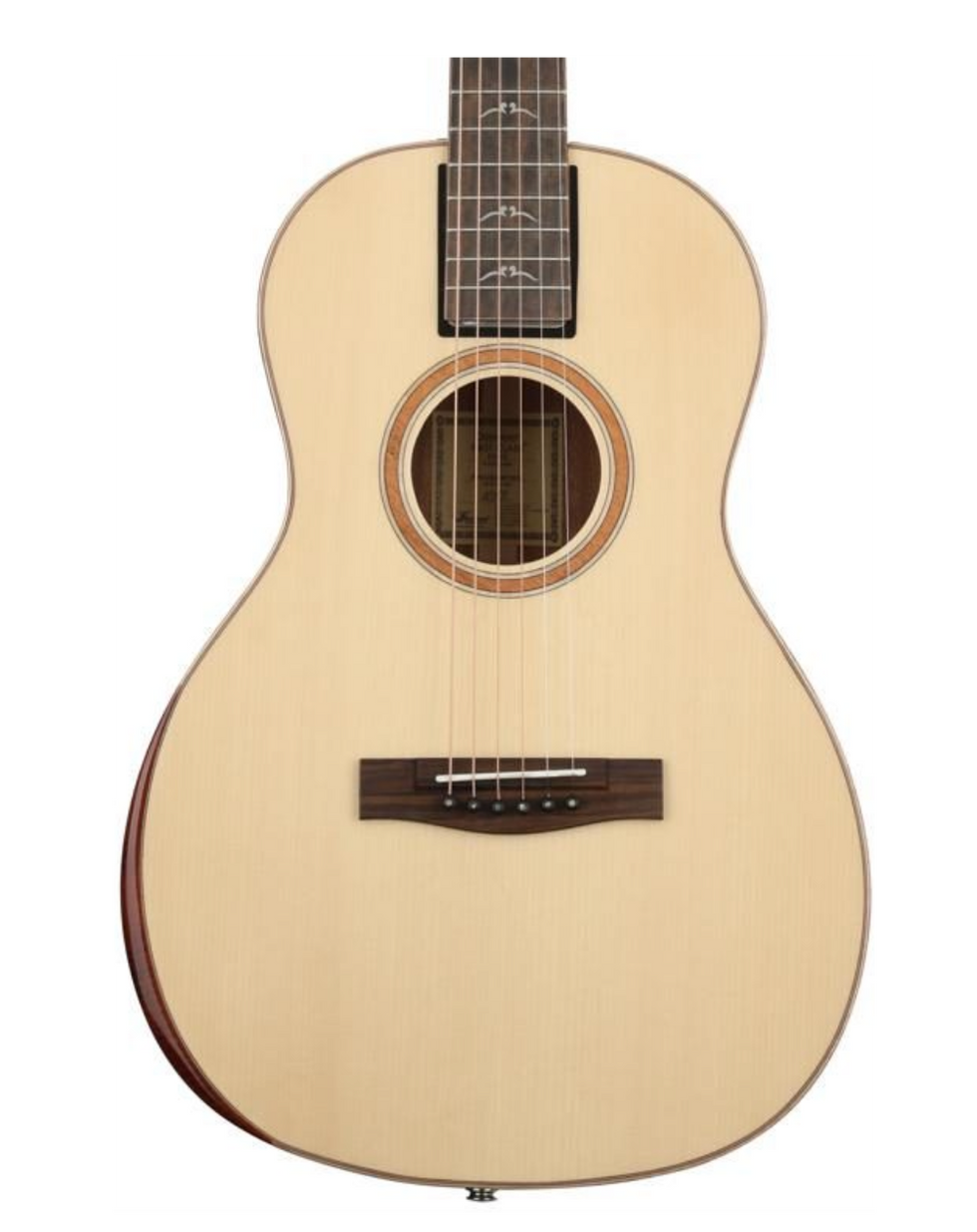 Not only is the FP412 a rock-solid parlor guitar, but it also has a folding-neck design to make travel a breeze.
$749 street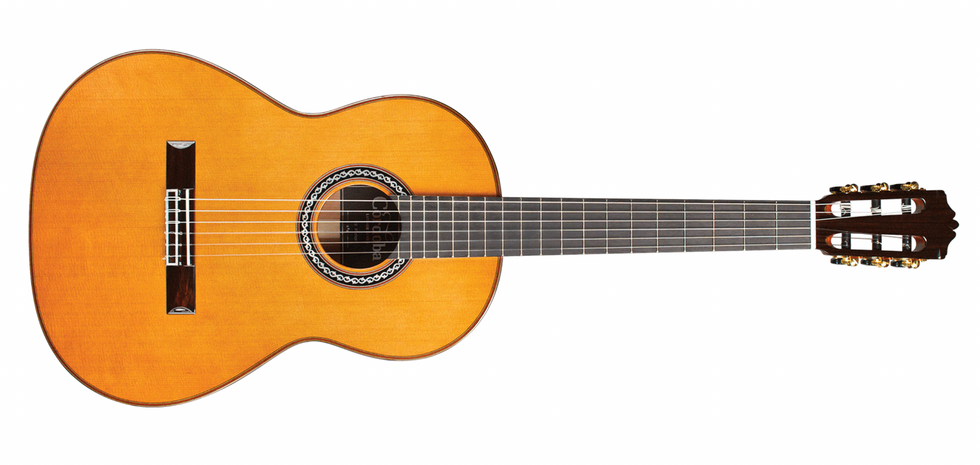 This parlor-sized classical guitar rocks a solid Western red cedar top and solid mahogany back and sides.
$989 street
This parlor features a solid Sitka spruce top with mahogany back and sides, and has a 19-fret mahogany C-shaped neck with a pau ferro fretboard.
$529 street
Lithuanian luthier Vadim Stankevičius demos his own modernized jazz manouche design, as well as a restored archtop with an amber-mosaic motif.
Nylon-string tones meet steel-string playability in this affordable entry-level model.
Thanks to players like Rodrigo y Gabriela, Zac Brown, and the ubiquitous Willie Nelson, the nylon-string guitar has been popping up for decades in non-classical circles. Fender's CN-60S is an entry-level nylon that features steel-string playability. One of the main reasons non-classical players shy away from nylon strings is the hefty neck size and string spacing. The CN-60S features a rather comfortable 1.69" nut width in addition to a mahogany neck with a 12" radius—very easy on the hands.
Thanks to a few years of classical guitar lessons in college, I don't necessarily feel too out of place with nylon strings. I found the action was well balanced throughout the fretboard and rather well intonated for a guitar in this price range. As I strummed some open chords, I felt the bass was a bit overpowering. It tended to overshadow the midrange and treble—and overall the instrument lacked volume and presence. That might not be an issue hanging around the campfire, but I could see the CN-60S having trouble cutting through in group settings. If you want to take the nylon-string plunge, but aren't playing Sor's and Albéniz's greatest hits, the CN-60S would be a good first step.
Ratings
Pros:
Comfortable neck. Plenty of bass presence.
Cons:
Underwhelming amount of volume. Thin treble and midrange.
Street:
$199

Fender CN-60S
fender.com
Tones:


Playability:


Build/Design:


Value: