Takamine Guitars Debuts Limited Edition LTD2023 Santa Fe 30th Anniversary Guitar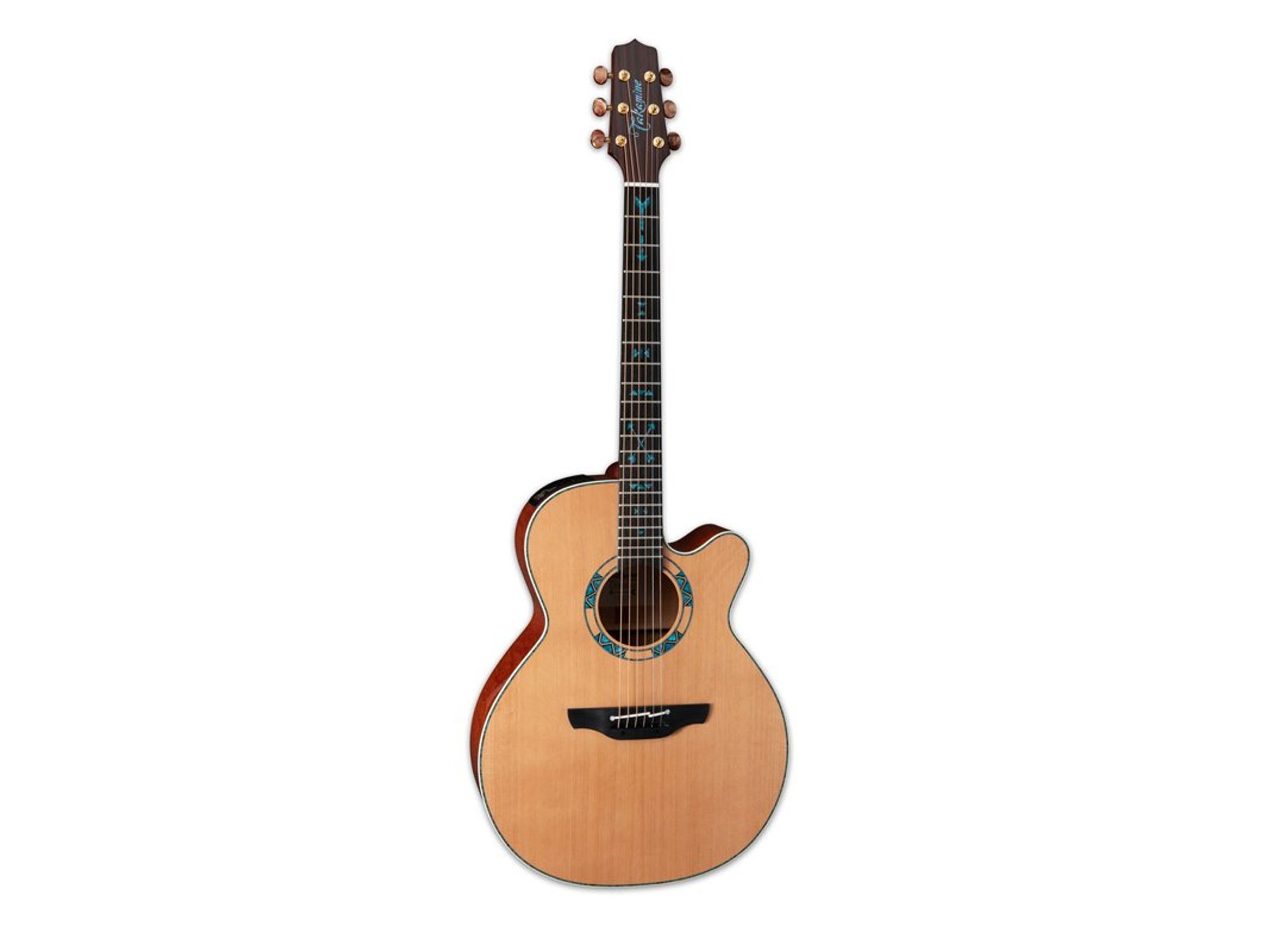 The LTD2023 commemorates the 30th anniversary of the brand's iconic Santa Fe series.
---
Takamine Guitars has unveiled their annual special Limited Edition Series guitar at the 2023 NAMM Show. The LTD2023 commemorates the 30th anniversary of the brand's iconic Santa Fe series.
"Back in 1993, Takamine released the ESF-93, a limited edition guitar that marked the beginning of one of Takamine's most beloved series of guitars, the Santa Fe series," says Tom Watters, Director of US Sales for Takamine and ESP Guitars. "Over the last thirty years, these models all had beautiful themes that centered on the art and culture of the Southwestern US. The new LTD2023 is one of the most spectacular guitar models in the Santa Fe Series, and will be coveted by both players and collectors."
​The Takamine LTD2023 features a NEX-sized body, a more compact and comfortable version of the classic jumbo guitar body. It features a solid cedar top, paired with figured silky oak back and sides. Its ebony fingerboard is inlaid with a Santa Fe motif in vibrant turquoise. The rosette and purfling, also inlaid with turquoise, carry on this southwestern theme, as does the distinctive blue-tinted Takamine logo on the headstock. Other features on the LTD2023 include gold tuners with amber buttons, Takamine's split bone saddle for more accurate intonation, and the company's acclaimed Palathetic pickup and CTF-2N preamplifier, a designed based on the classic Takamine "Brownie" preamp, featuring easy battery access, a chromatic tuner, and a notch filter. The guitar comes in Takamine's new ultra-light semi-hard case and includes a special Takamine Santa Fe-inspired guitar strap.
For more information, please visit esptakamine.com.