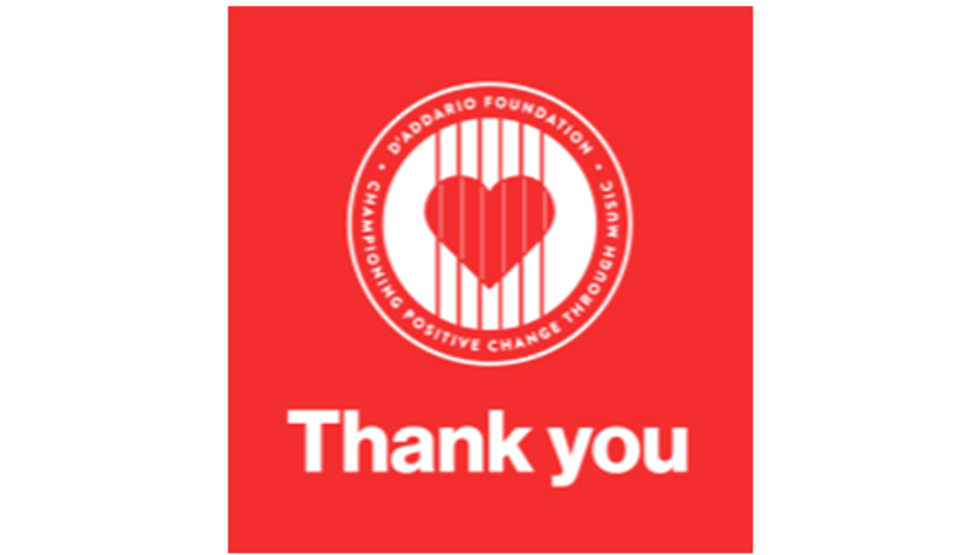 On Friday, March 8th, The D'Addario Foundation, and Guitar Center teamed up for International Women's Day to raise money for the Music Education for Girl's Initiative. Historically, women and girls have been underrepresented in the music industry and still fight to be recognized today. This initiative was created to help change this gender imbalance by providing the resources and guidance girls need to study music.
On this day, 50% of the proceeds from all D'Addario products sold at Guitar Center and on guitarcenter.com were donated to the D'Addario Foundation. Paired with individual donations received, a grand total of over $45,000 was raised to dedicate towards this initiative.
This new funding will go towards a number of opportunities for young women the D'Addario Foundation supports including free instrument instruction, college scholarships, and all-female programming.
"The D'Addario Foundation is incredibly appreciative of the positive response and support for this initiative," says Suzanne D'Addario Brouder, Director of The D'Addario Foundation. "We are thrilled to continue to build on this valuable partnership with Guitar Center to collectively further efforts to support and encourage more young women in music. Together we can continue to make a meaningful difference."
To learn more about the D'Addario Foundation and Music Education for Girls initiative, visit daddariofoundation.org.