SEYMOUR DUNCAN ADDS NEW OEM AND NATIONAL SALES MANAGER, ERIC DORTON
Brand focuses on expanding its OEM relationships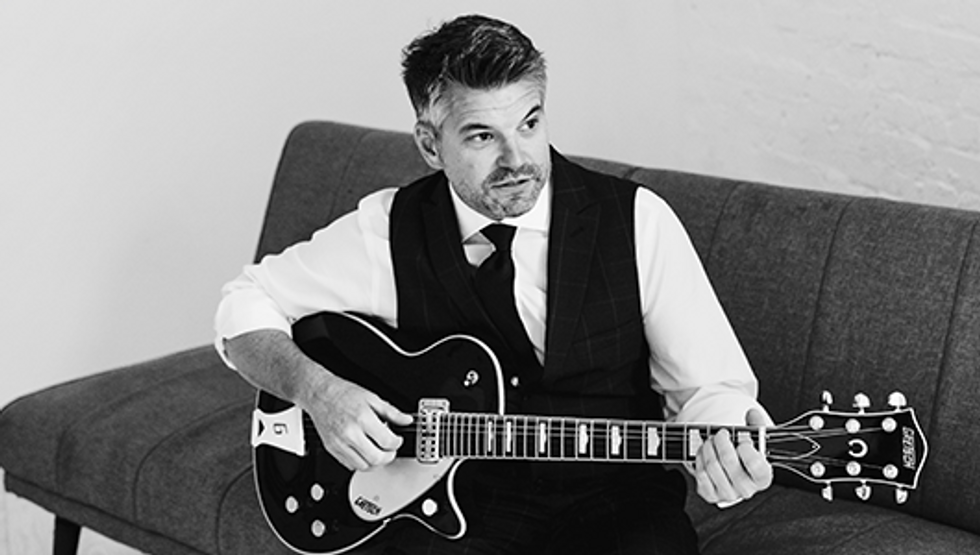 SANTA BARBARA, CA – September 26, 2019:   Seymour Duncan is pleased to announce the addition of Eric Dorton as National Accounts and OEM Sales Manager. A skilled musician, Eric also has a highly successful history of brand management, product development and national accounts management in another passion-filled industry—wine.
"We are thrilled to have Eric Dorton join our Seymour Duncan family. He has the energy, passion for guitars and customer-centric approach we've been looking for." – Cathy Carter Duncan
Eric's love for the guitar began early, when at the age of 5 he saw Willie Nelson, with his signature Martin N-20, Trigger, and Waylon Jennings preform in concert in Big Spring, TX. In 2009, Eric took his love for music on the road to SXSW where, in addition to performing himself, he worked on sound for such groups as The Lumineers and Imagine Dragons. 
An avid collector, Eric currently owns 37 guitars, although over the years more than 400 guitars have passed through his hands, including a 1953 Fender Esquire and a 1971 4-bolt Fender Strat. More recently, Eric has turned his talents to refurbishing and modifying new guitars.
While guitars are his passion, Eric enjoyed a successful sales career in the wine industry for two decades. As National Brand Manager for a major label, Eric grew sales from 360K cases to 20 Million cases annually, an achievement attributable to his strong customer-centric approach.
With a passion for marketing and building partnerships, Eric has spent his career successfully cultivating a variety of relationships and sponsorships. He is skilled at envisioning and executing a broad range of events, from large-scale productions like Coachella & ACL Music Festivals, to grass roots collaborations with local retailers.
Eric is based in Denton, TX where he owns a recording studio, and is continuously writing and creating new music.