Planet Waves Modular Snake System Review
Planet Waves'' Modular Snake System simplifies and organizes setups with multiple types of cables.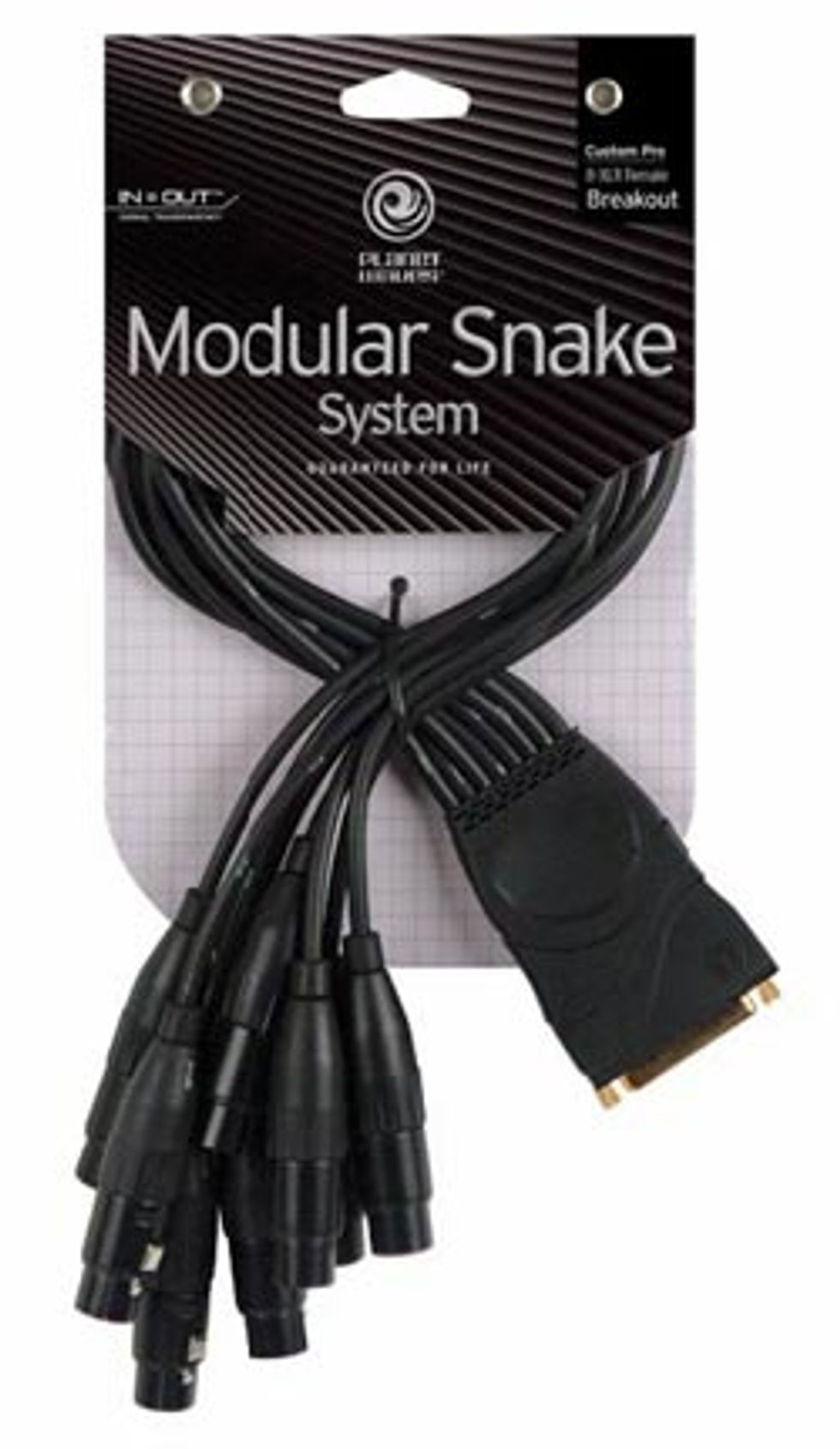 I love twiddling around with new gear at the music store and researching unfamiliar products online, but nothing beats a new product that is innovative enough to be appreciated at a mere glance. That's the case with Planet Waves' new Modular Snake System. Think of the system as a high-end stage snake without the bulky box head for the female ends, but made for studio use or shorter scale live situations.
Here's how it works: you buy the core cable in lengths of 5, 10 or 25'. Each end of the cable is equipped with db25 (printer-style 25 pin) connectors. You then buy the ends you want (ranging from $60-$100), snapping them on and securing them with finger twist screws. The ends, or breakouts as PW calls them, contain eight lines with whatever jacks you choose. You can buy breakouts of eight 1/4" TRS jacks, eight male XLR connectors, eight female XLR connectors and a combo of four male/four female XLR connectors (AES/EBU).
In other words, your snake is adaptable to multiple environments. You can even plug one end of the cable straight into a console without a breakout if your console is equipped with a db25 connector. You could use this system for any number of things – connecting studio components, snaking inputs to a mixer, running lines to multiple recorders, etc.
The snake's actual multi-pair cable is made with oxygen-free copper conductors and 100 percent shielding. While testing a 5' cable with XLR and 1/4" breakouts I heard crystal-clear signals and felt each connector lock solidly. The streamlined, sturdy design could only be knocked by someone needing core cable lengths longer than those currently available (though Planet Waves says a 50 footer is coming soon), odd breakout connector combinations, or the kind of signal neutrality that most people aren't even aware of. If you're looking for an intuitive and well-built system to keep your studio/stage cords in order, look no further.

Rating...

Our expert has stated his case, now we want to hear yours. Share your comments and ratings below.