The indie-rocker tells Cory Wong how the legendary martial artist inspired her gritty new record, and goes deep on the dangerous game of celebrity.
Hot off an eight-show stand in New York with Vulfpeck, plus a guest appearance with Dave Matthews Band at Madison Square Gardens, Cory Wong sits down with indie-rock bandleader Margaret Glaspyfor an in-depth dialogue on artistry, celebrity, and the wisdom of Bruce Lee.
Glaspy shares how she cut her latest record, Echo The Diamond, live off the floor, with most of the "homework" happening beforehand and studio performances happening in-the-moment. "It really felt like air blew through the studio and then the record was made," she says. "What you're hearing is mostly what happening." The songs are like photographs of a particular moment, rather than an essential, unchanging thing; Glaspy says she values the "dying art" of taking risks in music.
Glaspy runs down how she and husband Julian Lage work on each other's projects, and highlights one of their key criteria in assessing performances: are you your best guitar player right now? "Would you hire yourself or fire yourself?" poses Glaspy.
The conversation turns to Glaspy's rig on the record—she played through a Magic Amps rendition of a black-panel Fender Princeton, plus a Fender Champ combo—before revealing that these days, she's bypassing her tuner pedal and letting the audience hear the process between songs. "Let's not hide what's needed to make this actually go," she laughs.
Glaspy runs down how she and husband Julian Lage work on each other's projects, and highlights one of their key criteria in assessing performances: are you your best guitar player right now? "Would you hire yourself or fire yourself?" poses Glaspy.The conversation turns to Glaspy's rig on the record—she played through a Magic Amps rendition of a black-panel Fender Princeton, plus a Fender Champ combo—before revealing that these days, she's bypassing her tuner pedal and letting the audience hear the process between songs. "Let's not hide what's needed to make this actually go," she laughs.
The conversation turns to Glaspy's rig on the record—she played through a Magic Amps rendition of a black-panel Fender Princeton, plus a Fender Champ combo—before revealing that these days, she's bypassing her tuner pedal and letting the audience hear the process between songs. "Let's not hide what's needed to make this actually go," she laughs.Wong and Glaspy swap notes on Bruce Lee's winning combo of talent and work ethic (and how one of his quotes inspired Glaspy's record) before finishing with a fascinating philosophical dissection of artistry, pop culture, and celebrity. "The business of celebrity intertwines them in a way that's hard to escape," says Glaspy, who sees a clash between surface-level fantasy and bone-deep darkness in pop culture.
Tune in to the episode to learn all the gems from Echo The Diamond.
When it comes to fine-tuning your tone, guitarists often forget the value of a good speaker. ToneSpeak's new models offer a wide range of versatile end-of-the-signal-chain options, in classic to fresh flavors.
Electric guitarists are constantly on a tone quest, but too often we forget to look in the most obvious place: our amp speakers.
In many ways, this oversight is totally understandable. Hey, it's easy to obsess about a gorgeous instrument sporting a flame maple top or classic vintage vibe. And there's a vast array of pedals and effects out there screaming for our attention. (Yes, we used "screaming" intentionally. Please don't hate us.) Of course, pickups, strings, cables, amplifiers, and preamps also have a big impact on our tone.
However, it's important to remember that
every
item in our signal chain eventually goes through our amp's speaker­—the crucial transducer that converts electrical impulses into sound.
The speaker always gets the final word in our musical conversation. It is literally the last piece of gear that we control before our playing reaches the listener's ears or the sound engineer's microphone. And if we're wondering how to upgrade our overall sound—or breathe new life into a battle-weary amp—maybe it should be the first place we look for answers.
ToneSpeak, a newly launched speaker company based in Minnesota, aims to give you some great new options when you select that all-important piece of gear. Since the company's birth in 2021, their goal is to provide speakers that are clearly rooted in classic sounds, but with unique tones of their own.
Modern Speakers Saluting Iconic Predecessors
ToneSpeak's Liverpool 1275—a 12" speaker designed to appeal to Vintage 30 users—provides a case study in the approach. "In selecting what models we wanted to build," explains Anthony Lucas, ToneSpeak's senior transducer engineer, who designed the new speaker line, "we started with American and British roots. We didn't want to copy anything. If you want a Vintage 30, then you should get one from Celestion. It's a great speaker. But we were okay with using a Vintage 30 and a Greenback as an inspiration, to provide a baseline. The first prototype sounded too much like a Vintage 30"—he laughs—"and we knew we didn't want to do that. We ended up giving the Liverpool warmer, smoother upper mids and highs, and a bit more lows."

Lucas knows his stuff: He designed products at Eminence in the U.S. for years before departing the company in 2020 and building the new ToneSpeak line, with help from another former Eminence colleague, Josh Martin.
"At this company, most of us are musicians and involved in music," says Lucas, "and all of us speak the language of tone, so that's how ToneSpeak came about. We talked to musicians and manufacturers and asked what they liked and didn't like about various speakers. We tried to respond to them by keeping what they liked and improving on the things that they didn't."
Plenty of 12" Options—and Other Sizes, Too
The Liverpool 1275 is one of five 12" speakers in the growing ToneSpeak line. Other models include the British-inspired Birmingham 1275—a natural fit for fans of the G12H Greenback, with balanced, throaty midrange and lots of articulation—and the formidable Manchester 1290. A high-powered brute, the Manchester will appeal to any player who loves the Celestion Classic Lead but seeks a bit more flexibility. "The common complaint about high-powered speakers is that they sound sterile unless you push them pretty hard," notes Lucas. "So, we designed the speaker to sound very musical even at lower volume, while still being able to handle 90 watts and sound great. It's probably our most balanced, most transparent speaker in the whole line."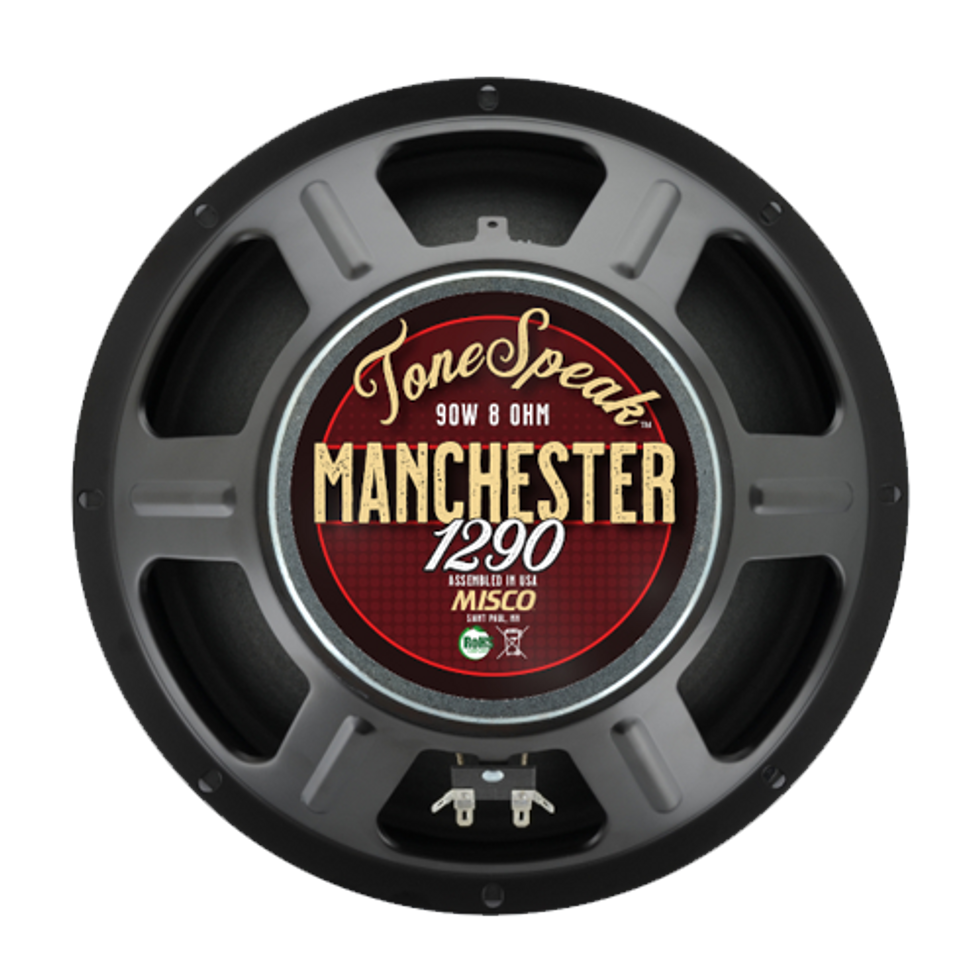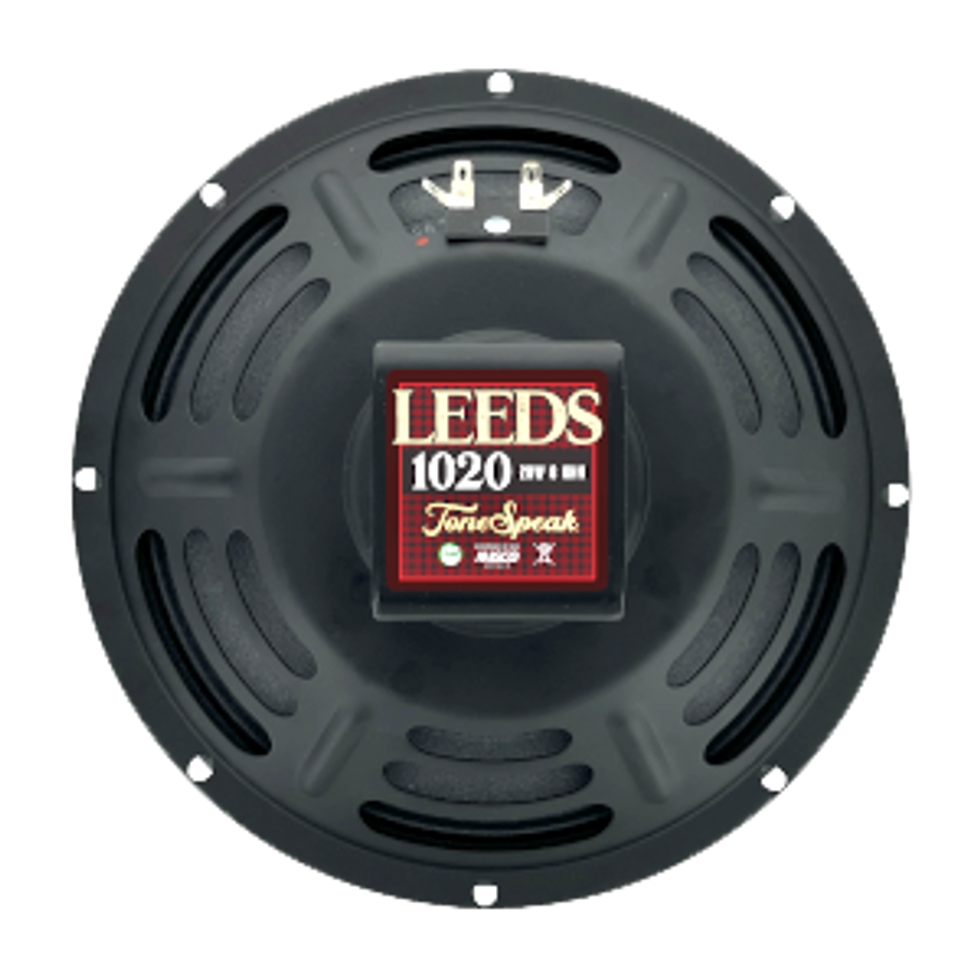 If you've got a 4x12 closed-back cab that could use an upgrade, ToneSpeak's Birmingham or Liverpool models are your go-to options for classic tone bliss. And if you want to raise the aggression factor a notch or two—while still sounding great at lower volumes—the Manchester might be your cup of tea.
ToneSpeak: The Chris Condon Demos
Seeking a specially individualized tone that perfectly fits your unique style? Blending two different speakers with varying tonal characteristics in a 2x12 or 4x12 cabinet can produce amazing results. Just ask Robben Ford: He's using the Austin 1250 and the Manchester 1290 in his Little Walter 2x12 cabinet.
On the other hand, if you're outfitting an open-backed combo, ToneSpeak's 12" offerings include a pair of American-based speakers: the Austin 1250 (the same one Robben Ford uses—see above) and New Orleans 1250.
The Austin harkens back to the classic Eminence GA-SC64 speaker. Looking to upgrade your Deluxe Reverb? This is the ticket. "The Austin 1250 is more or less transparent, so you really hear the amp," explains Lucas. "We brought the mids up—because guitar is a mid-dominant instrument—so they're more forward and clear without being harsh. The highs are really open and it's very solid in the lows."
ToneSpeak: The John Szetela Demos
The New Orleans is designed for players who like the smoky, subtle tone of a hemp cone. "We felt that other hemp-cone speakers are a bit too dark," says Lucas, "so we designed our hemp cone to have a more open sound. It's still warm and smooth, but it fills the room and takes to distortion really well. The high end doesn't sound like it has a blanket put on it."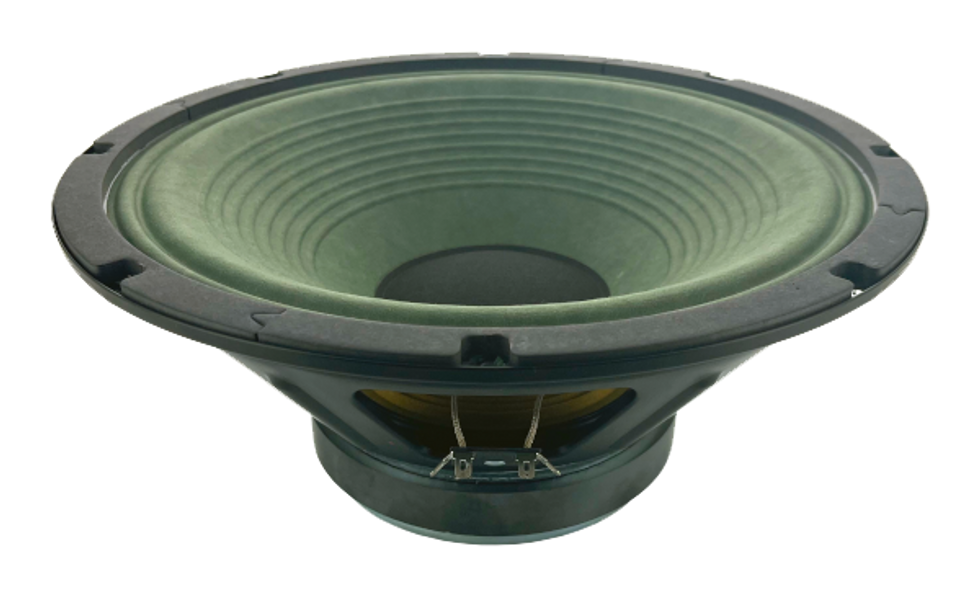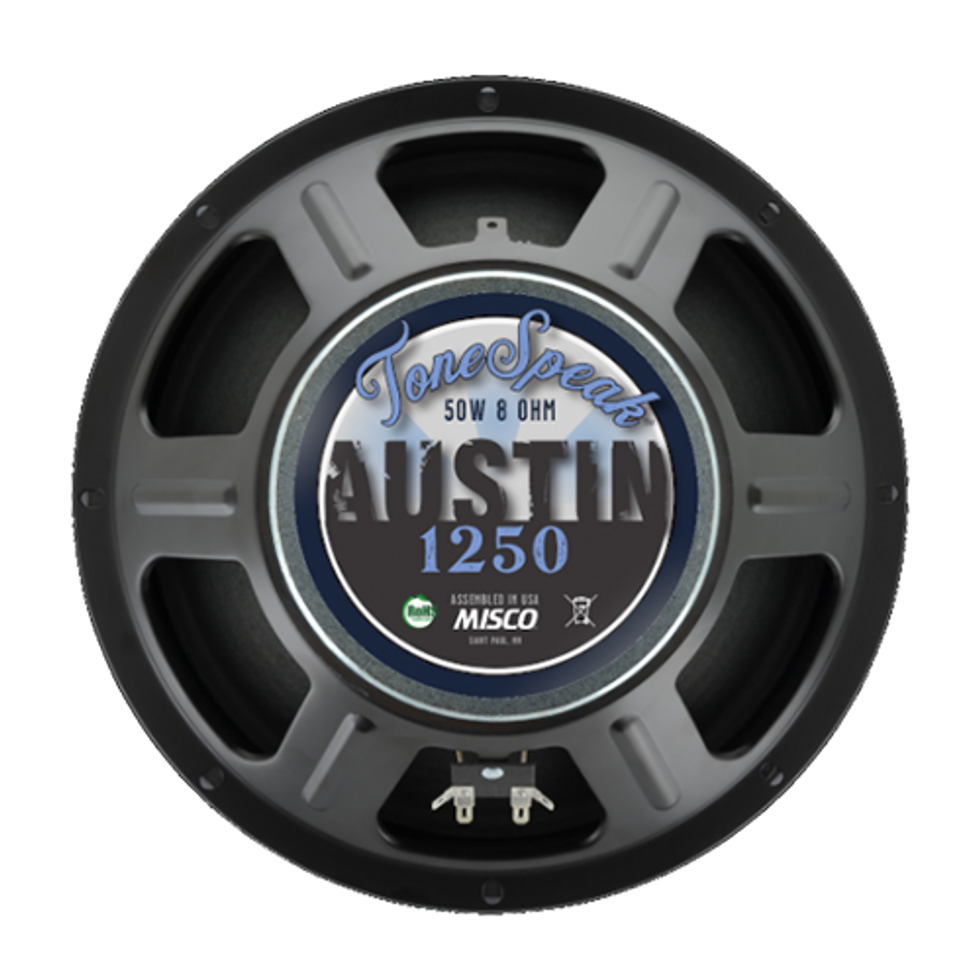 ToneSpeak also offers a range of speakers in other sizes. The company's four 10" models include American-inspired options (the Boston 1020 and Minneapolis 1050) and British voicings (Leeds 1020 and Glasgow 1050). And a pair of 8" models include a British-inspired Belfast 820 and American-voiced Detroit 820, with a hemp-composite cone that makes it perfect for Tweed Champ enthusiasts.
In designing the broad range of ToneSpeak's product line, Lucas considered all of the components that go into a guitar speaker and affect its tone: cones, coils, and spider suspension. He also delved into a factor that might not be familiar to most players: edge doping—treating the edges of the speaker cone with a substance that works as a shock absorber, to keep the cone under control at high volumes. "We compared a few different edge dopings, which have a big impact on defining upper mids and highs. They can sometimes roll off the highs too much if you're not careful. We developed our own proprietary edge doping, which I'm really proud of. It makes a big difference in the sound of the speakers and we're using it on the entire line, except for the New Orleans hemp-cone speaker, which sounded better without any doping at all."
If you're wondering how a brand-new speaker company can offer so many models so quickly, the answer is simple: They are allied with the long-established builder MISCO, aka the Minneapolis Speaker Company.
An Ongoing Legacy of U.S.-Made Speakers
Launched in 1949 by Cliff Digre, a World War II veteran with a deep interest in electronics, MISCO has been led by Cliff's son, Dan Digre, since 1990. The company builds a dizzying array of products and speakers for a variety of industries—including aerospace—many of them far-removed from the musical instruments realm.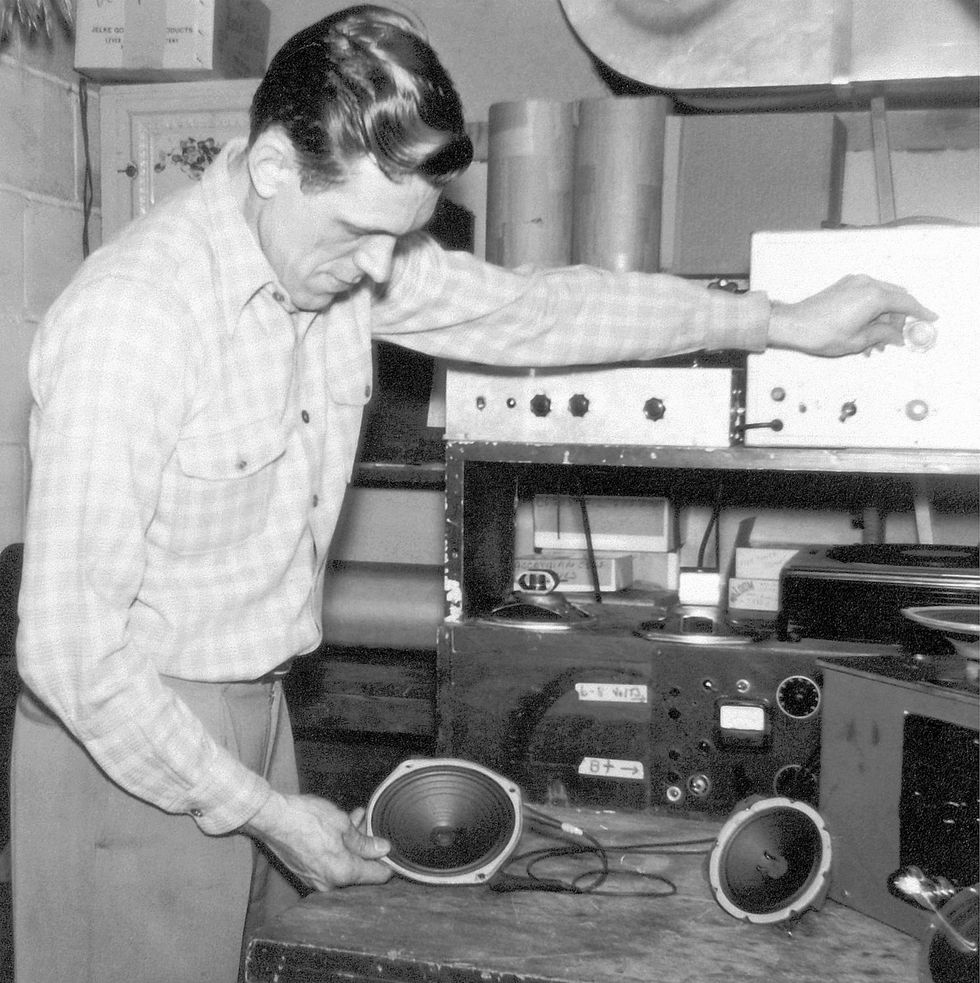 MISCO founder Cliff Digre tests an early speaker in his workshop.
However, MISCO has been making OEM guitar speakers for more than 60 years, and in the 1960s even had its own brand of speakers called Redline, that featured red cones. So, when MISCO partnered with Anthony Lucas to launch the ToneSpeak brand, the company possessed decades of know-how in the guitar-speaker arena. It was a perfect opportunity to fill a need in the marketplace. "Anthony had a lot of experience designing speakers when he worked at Eminence," notes Digre. "For decades, our core has been OEM, which by its nature means people are asking you to do things for them. ToneSpeak exists because the market was asking for some alternatives to what was out there, with an American brand behind it."
Digre readily acknowledges that building guitar speakers presents a unique set of challenges—starting with the end user's tastes and preferences. "Guitarists have an amazing sensitivity to tone color. These players have fabulous ears—they're very discerning, and I have a great respect for them. The philosophy of designing a guitar speaker is different from almost any other type of speaker because it's part of the sound of the instrument. Most other speakers are designed for the signal to pass through it as uncolored as possible. But the guitar speaker requires the color of the driver to become part of the instrument. And it's not a commodity: You need to be able to consistently, repeatedly replicate the tone color. Controlling the variables that affect tone color is very important. MISCO has the means of measuring and controlling those factors."
The Science Behind the Speakers
MISCO's engineering and manufacturing expertise is the secret sauce behind ToneSpeak's rapid rise. "There's some serious engineering in this company used by a lot of different industries," Digre admits. "MISCO builds the speakers for NASA. They're used in the space station and the Orion spacecraft that's going to land on Mars one day. While those aren't musical products, they do require a very specific set of attributes. These are very demanding applications, and your quality really has to be top notch."
Those high standards inform the entire approach behind ToneSpeak. "Whether we're building a speaker for a spaceship or a guitar amp, we're devoting the same attention to detail and consistency," Digre says. "One of our brands uses the phrase 'Our Science, Your Music.' That philosophy applies equally to ToneSpeak. We've got the science of design, the science of manufacturing, the science of testing—but they're all in the service of music. By design, I want musicians to be in this company, because a musician is going to understand a lot of things that a pure engineer is not. We need to have the musical perspective embedded into the DNA of the company."
Digre's outlook is perfectly aligned with Lucas' stance on speaker design, and the satisfaction he gets when they've nailed the formula just right. "I get a smile when a real player gets a hold onto a tool that I've made and they connect with it," Lucas says. "You can always tell by watching and hearing them. They can't stop playing. They're hooked. It's like they get lost in the music. That what really brings me joy as a designer. I've done my job."
Ultimately, electric guitarists are the beneficiaries of this approach. Whether you're upgrading your main gigging amp—or resuscitating a garage-sale find—you'll find a new range of options in the ToneSpeak line. So, roll up your sleeves, have some fun, and crank it up. Great tones are waiting for you!
To find a speaker that completes your sound, head over to ToneSpeak.com
From John Mayer's "lost" song to Derek Trucks' ode to the Super Reverb, we covered a lot of ground this year.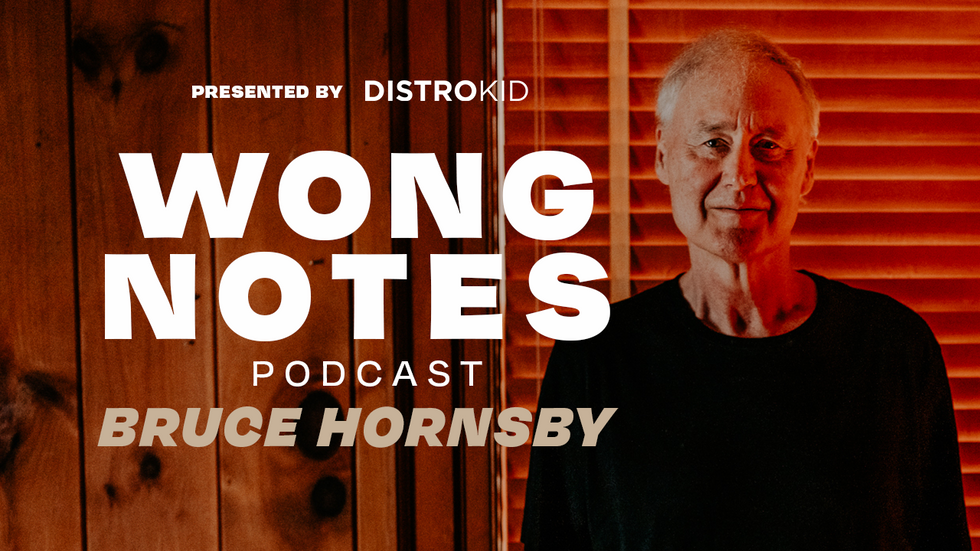 Cory Wong
How does a legacy artist stay on top of his game? The pianist, hit singer-songwriter, producer, and composer talks about the importance of musical growth and positive affirmation; his love for angular melodicism; playing jazz, pop, classical, bluegrass, jam, and soundtrack music; and collaborating with his favorite guitarists, including Pat Metheny and Jerry Garcia.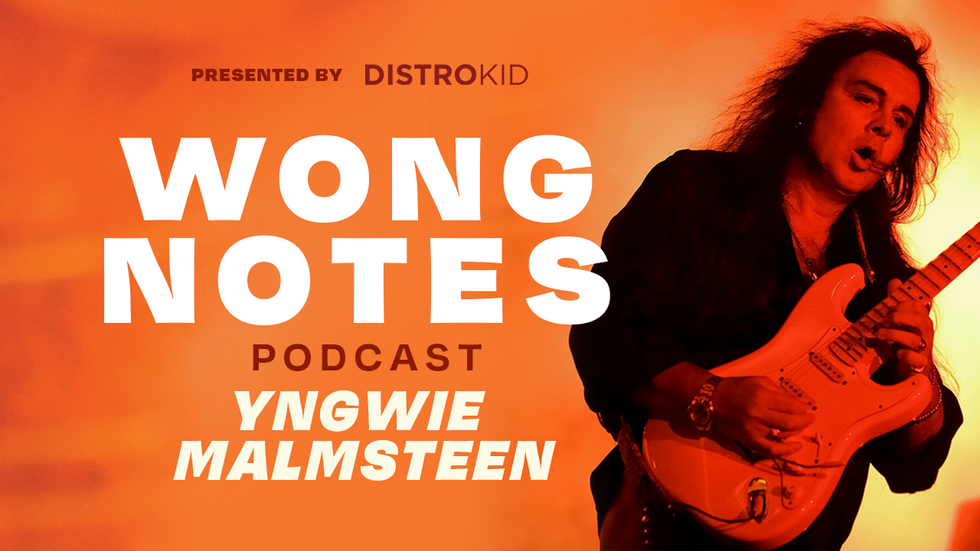 Cory Wong
The tennis-playing, art-enthusiast, Ferrari-collecting shredder talks about his passion, his practice, his love for the Strat, and who he thinks is the greatest guitar player who's ever lived.
Cory Wong
The Heartbreakers guitarist and Dirty Knobs frontman answers deep questions about songwriting, producing, and hitmaking.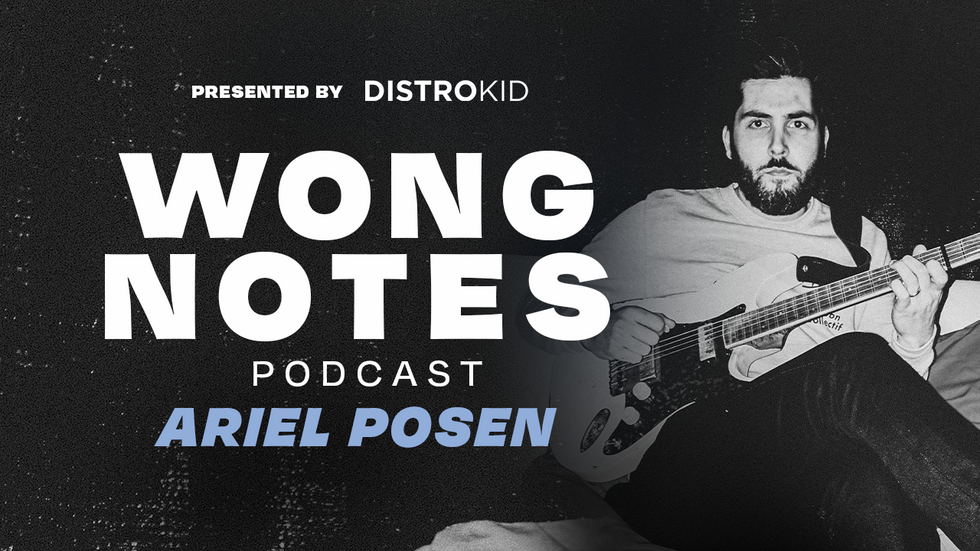 Cory Wong
The roots-guitar innovator talks about controlling his sound, when to play large or small amps, using overdrive and compression, mastering slide, building community on social media, and the overall role gear plays in defining his distinctive tone.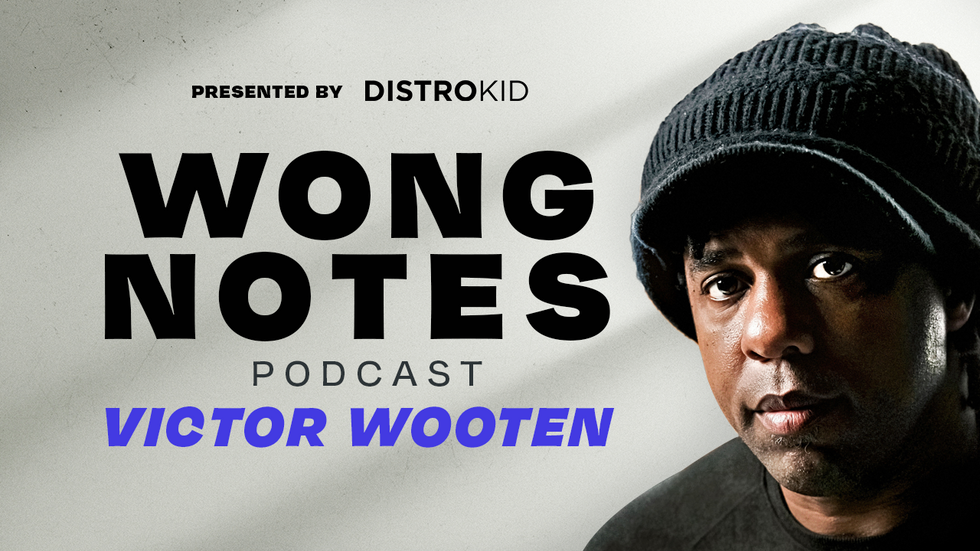 Cory Wong
The bass wiz and author shares deep wisdom about bass, music, and more.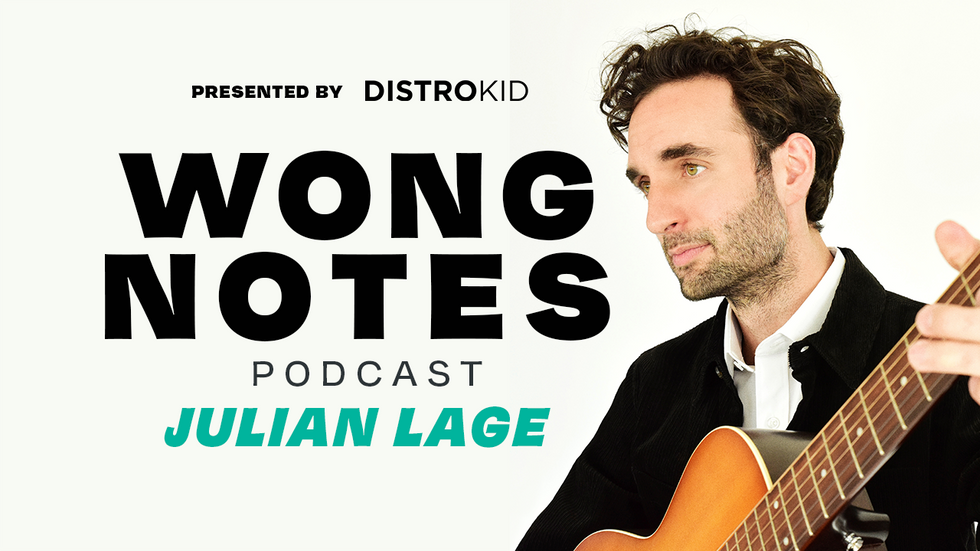 Cory Wong
The jazz phenom chats about flying with his guitar, how he approaches fluidity on his instrument, overcoming injury, and his take on pedals and tunings.
Cory Wong
The slide master talks about amalgamating influences, keeping it fresh, how he approaches tone, and the best amp ever made.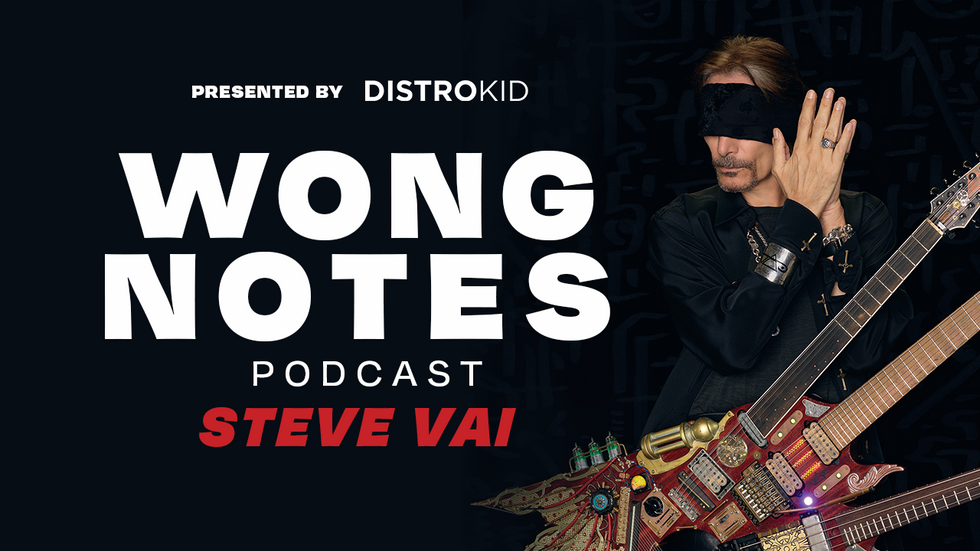 Cory Wong
The legend talks gear, almost jamming with Prince, guitar heroes, melody, fear, swapping technique for passion, his hydra guitar, why he chose the players on his latest album, and his true superpower.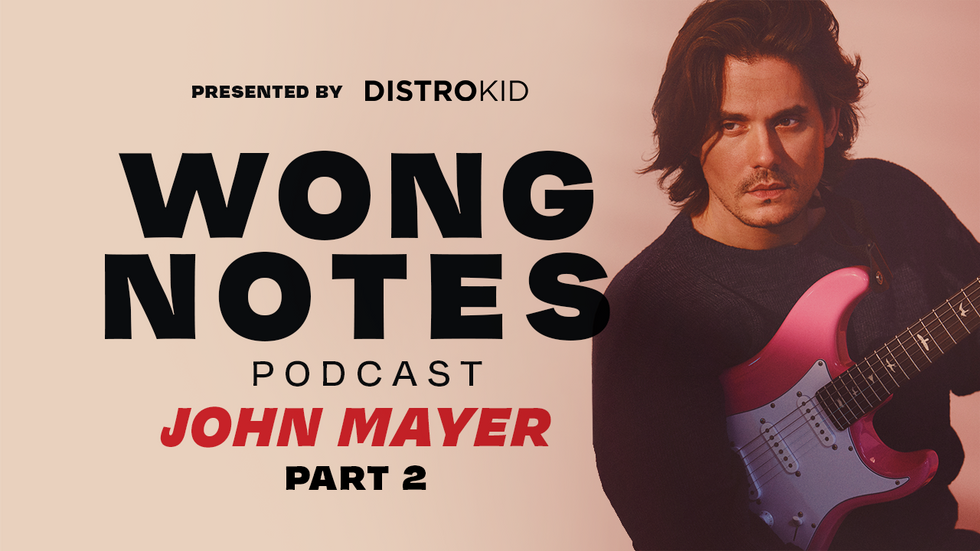 Cory Wong
Cory and John Mayer sit down with their guitars to jam and discuss how they approach playing, songwriting, record-making, and the music business.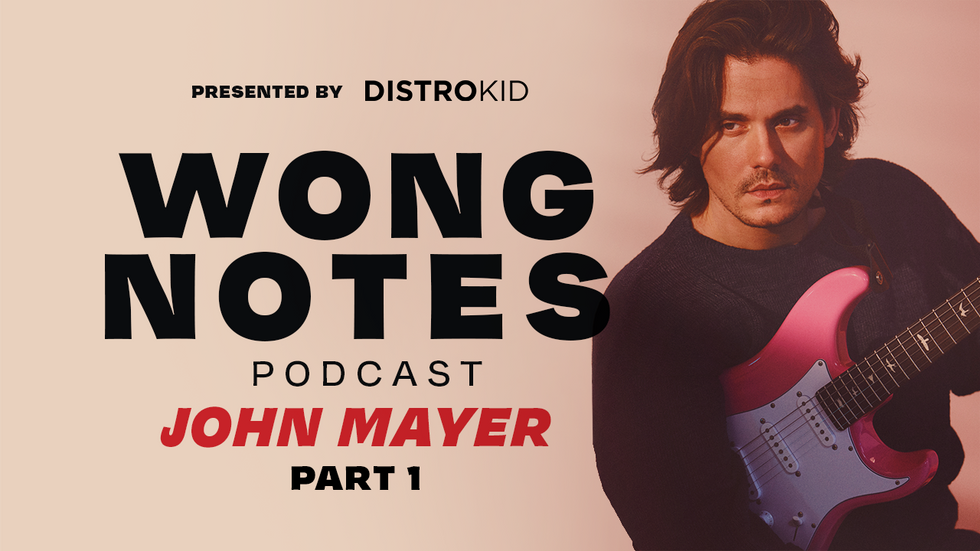 Cory Wong
Cory and John Mayer sit down with their guitars to jam and discuss how they approach playing, songwriting, record-making, and the music business.
Hear professor Paul go deep on EVH's moves and play some of the maestro's classic riffs.
Paul Gilbert Knows Every Van Halen Song | Wong Notes Podcast
Paul Gilbert on the Magic of Eddie Van Halen
Cory Wong: I have heard a rumor that you can play basically any Van Halen, like if somebody calls you up and was like, "Paul, we're doing a Van Halen set down at the Forum tonight. We need somebody to play. Here's the set list." You'd just be able to show up, like yeah what time? Like, oh yeah I can't make rehearsal, but no problem, I got it. Is this true? Can you do this? Can you play every Van Halen tune?
Paul Gilbert: As I get older, I forget more and more, but that was my training ground as a kid. Those records would come out and I would just try to learn everything. Now, I should say that the solos I never even attempted, because first of all, I could tell the spirit of it. You go hear Eddie play it, he wouldn't play it the same way. It was more like amazing freak out in B minor, and a couple signature things you want to grab. But overall, it was more just the spirit of it, but the rhythm parts I would try to get. And it was funny, later I would realize, like my fingering got different. But yeah, overall... Well, name one.
Cory: "Ain't Talkin' Bout Love"
[Paul rips through a chorus and solos on it.]
Cory: You tuned it down with a peg, dude.
Paul: Well, I wasn't playing a guitar with a whammy.
Cory: Okay, "Somebody Get Me a Doctor.
Paul: I love that song. I teach that a lot at my online school, so I know that one. Now this is the magic of Eddie because he goes chick-a and then it has this really clean transition to the note. So, it's chick-a note, and there's no blur. Everybody blurs that and it's like. And the same thing in "You Really Got Me." That's the magical part, that. So if you can clean that up, you're golden. And then "Somebody Get Me a Doctor" has got the same thing. Michael Anthony. (singing)... I don't know if I can do the Roth part (singing). That's the solo with the volume part. That's all in there, but It's fading.

This week's ep is just a couple of Strat dudes talkin' gear. The guys get deep on everything from their favorite guitars to pedals and some speaker chat, and the busy New York guitarist and professor talks about improv and the up-and-coming crop of jazz cats.
Nir Felder on Improvisation
Cory Wong: Okay. I want to ask you a little bit more about improvisation, creativity, and harnessing it in the moment. A lot of people talk about, "Oh, how do you find inspiration for writing every day?" Or it's like, "Oh, yeah. Sometimes you just show up to work and you just have to find it or you have to find some way to harness it." Then there's the other side, which is, how do you find something compelling to say, improvising solos over your own music, over other people's music. Then when you're on tour, you're playing the same tunes night after night. Do I play same concepts every night? Do I build an arc and craft a solo that I loosely follow the script night after night? Or do I try to find something completely new night after night? These are all different approaches, and you are such a master improviser. I've seen you in so many different settings where I'm just curious about how you approach your creativity in improvisation and how you keep that spark going for you, so the listener feels that excitement every time they listen to you play.

Nir Felder: Oh, man. What a great question. I think that list that you made is pretty spot on. I'm a definite number three. I must start over because if I do make any attempts to... I was like, "Oh, wow. That solo last night really worked. Let me try to go for the same arc," I always fall flat on my face. I cannot repeat it. One thing I've learned from doing both jazz tours and pop tours and everything in between is some of these pop musicians that I would play with are more in the moment, more of what you think of as jazz than some of the jazz players, I would tour with sometimes, because they were really reactive to the energy in the room.
"Okay. We're playing the same set, we're playing the same songs. There's no solos. But the room feels different, the energy is different, the weather's different, we're in a different city. I'm just going to play 1 percent louder or 1 percent softer, do a slightly different fill here." It was like they were really feeling it in the moment. Some people are still trying to play their "improvised solo" from last week. That doesn't land with any kind of emotional connection to the city you're in, the people you're with, all that kind of stuff. Same for me. If I try to do the same thing, I'm not going to make it. It's just not going to work. So I just try to go for it every time. And sometimes I fail miserably. But that's the risk, right?
Rig Rundown: Nir Felder and Will Lee
Nir Felder has been called "the next big jazz guitarist" by NPR and hailed by The New York Times as a "whiz kid." Will Lee is the Grammy-winning Musician's Hall of Fame member you've likely seen and heard playing bass as part of Paul Shaffer's World's Most Dangerous Band on David Letterman's late-night talk shows.
Currently, Felder and Lee are touring together with drummer Keith Carlock (Steely Dan, Sting), Jeff Coffin on saxophones and woodwinds (Dave Matthews Band, Bela Fleck & the Flecktones), and keyboardist Jeff Babko (James Taylor, Toto) as Band of Other Brothers. On April 20, the Other Brothers made a stop at Nashville's City Winery, supporting their second album, Look Up. Lee and Felder took a break pre-soundcheck to usher PG's John Bohlinger through their rigs.
[Brought to you by D'Addario XS Electric Strings]