But the 6-string bass offers a truly unique voice with a range that's between a baritone and a standard bass.
The 6-string bass is often misunderstood. Guitarists tend to wonder why you wouldn't just slap on a heavier set of strings and tune down, or use a baritone guitar to help cover the lower registers. But the 6-string bass offers a truly unique voice with a range that's between a baritone and a standard bass. For decades, it's been an essential tool for country players, who use it to fatten up bass lines tracked by upright basses. And famous players as diverse as Jack Bruce, John Lennon, and Robert Smith have made 6-string bass a part of their arsenal.
The luthiers at Lakland are fans, too, and they've spent the better part of two years developing and refining the prototype they first introduced at Winter NAMM in 2012. Called the Decade 6, Lakland's 6-stringer features the same short scale, narrow neck, and triple-pickup configuration as the 6-string bass most of us are familiar with—the Fender Bass VI. But Lakland also instituted a few changes that make the Decade 6 much more than a high-end clone.
The Low Down
Dressed in a striking candy-apple-red finish, a faux tortoiseshell pickguard, and black pickup covers, the 30 1/4"-scale Decade 6 is a thing of beauty. Our review bass has an alder body, but ash and mahogany are also available, as are several other finish options. The Decade's "Shorty J" maple neck has a 4-bolt joint, and it's topped with an 18-fret rosewood fretboard adorned with bird's-eye-maple dot inlays. Tuned one octave below standard tuning, the .024–.084-gauge strings are anchored by open-gear Hipshot tuners on one end and a custom bridge on the other.
The three JP-90 pickups are made in-house by sister company Hanson Pickups, and they feature alnico 5 magnets for crisp highs and tight, warm lows. With outputs of 8.6k for the neck and middle pickups, and 9.6k for the bridge, they're very close to vintage specs. While the 5-way blade switching is more akin to, say, a Fender Strat, the single volume and tone controls are similar to the Fender Bass VI. That said, I would have liked to have seen Lakland include a version of the Bass VI's bass-cutoff slider (aka the strangle switch)—a fan favorite that expanded the versatility of Fender's already-expressive instrument.
The resulting tic-tac tone was spot-on with the sound of cowboy film soundtracks that Ennio Morricone made famous in the '60s, but with noticeably more midrange muscle and bite.

Ratings
Pros:
Rock-solid build. Off-the-charts playability. Versatile—from tic-tac to more modern tones. Excellent definition and note separation.
Cons:
Lows aren't as deep as a 4-string. Could use traditional "strangle" switch. Pricey.
Tones:


Playability/Ease of Use:


Build/Design:


Value:



Street:
$3,250
Company
lakland.com
Deep Thoughts
Plugging the Decade 6 into a Verellen Meatsmoke tube bass head driving an Ampeg Isovent combo cabinet, I started out the way many 6-string bass fans would: I set the amp with lowered mids, turned down the lows slightly, pushed the treble, and palm-muted a spaghetti-western bass line. The resulting tic-tac tone was spot-on with the sound of cowboy film soundtracks that Ennio Morricone made famous in the '60s, but with noticeably more midrange muscle and bite. More traditional bass parts had an extremely detailed attack and upper midrange, with the thick, rubbery response that short-scale basses are known for. In fact, the tones were so full and robust that, had I been blindfolded and listening to someone else playing the Decade 6, I would've been convinced they were playing a traditional 4-string.
Each of the five pickup-switch positions offers a wealth of distinct tones, from the scooped midrange in positions two and four to the bolder mids and highs when soloing the bridge and the bowel-rattling subs from the middle and neck pickups. The instrument also handled overdriven tones with aplomb—a fact that should prove appetizing to players hungering for heavier sounds. Playing full chords through the Meatsmoke's roaring overdrive channel yielded a monstrously powerful wall of sound that still managed to retain clarity. The note separation—while not as defined as an electric guitar's—was light years beyond what most standard basses can produce. And this gives the Decade 6 unique abilities to add contrasting textures within songs, such as using overdriven broken chords and fuzzed-out melodic interludes above the 12th fret.
The Verdict
The Lakland Decade 6 is a marvelous instrument that not only nails the time-honored 6-string bass tones of yesteryear, but also has its own unique voice. It combines the warm, syrupy lows of a traditional 4-string with the bright attack of a P-90-equipped guitar. Though the low end doesn't quite reach the depths of a P- or J-style bass, the tones are expansive enough to cover a wealth of musical applications. Everything about the Decade 6—from the solid build to the even weight, attractive looks, and knockout playability—is tailored to near perfection. And then there's the huge fun factor.
Bassists who eschew picks or think the narrow string spacing is just for guitarists might be tempted to pass by this Lakland, but they'd be doing themselves a serious disservice. The Decade 6 brings the timeless tones of the 6-string bass to a new generation, and its superb quality alone deserves the attention of even the harshest skeptics.
The TV Jones Spectra Sonic C Melody doesn't disappoint in any regard other than the semi-steep price.
If you've had the pleasure of seeing Brian Setzer in concert in the last 10–12 years, one of the coolest moments—from both musical and a gear-nerd perspectives—was probably when he busted out a long-scale guitar with a oddly shaped pickguard and proceeded to twang the crud out of "Mystery Train."
That guitar is a baritone based on a prototype built by Tom Jones from TV Jones. Setzer has long been an ambassador for TV Jones—he uses TV Classics in nearly all his Gretsches—and he's played a huge role in the popularity of Jones' larger pickup line. In addition to being stock on many high-end Gretsches, Jones' pickups are stock in the Fender Custom Shop's La Cabronita line, and are a highly sought-after upgrade item for many tone freaks.
But while Jones is primarily known for his kick-ass variations on vintage Gretsch Filter'Tron pickups, he also offers custom-order instruments such as the Model 10 solidbody and Spectra Sonic Supreme semi-hollowbody. About 10 years ago, Jones also sold baritone guitars based on the original prototype that Setzer debuted at his June 29, 2000, gig in Kettering, Ohio, where he used it to perform "I Won't Stand in Your Way" and "Mystery Train" (check out the fantastic video of Setzer playing the latter during his 2006 Japan tour on YouTube). Now, a decade later, Jones has brought that guitar—the Spectra Sonic C Melody baritone— back into the fold.
Supremely Designed
From top to bottom, the 29.4"-scale C Melody is an impeccably built instrument. Its 1.9"-thick, chambered alder body is topped with a beautifully figured (but not gaudy) maple cap finished in nitrocellulose lacquer and bound with white-and-black celluloid. The TV Jones Classic bridge and Magna'Tron neck pickups are governed by aluminum-knobbed volume and tone controls, as well as a 3-position Switchcraft toggle. The U.S.-made Bigsby B11 vibrato is paired with a Tune-o-matic-style bridge featuring notched brass saddles.
The 3-ply, U-shaped maple neck joins the body at the 16th fret and features a bound, radiused ebony fretboard with 22 medium frets and classy little popsicle-shaped inlays. The bound headstock features a 14-degree string-break angle, a 44 mm Delrin nut, Sperzel tuners, and a mother-of-pearl logo inlay.
Supremely Melodious
To test the C Melody's tones, I plugged it into a Goodsell Valpreaux 21 with a ceramic-magnet Jensen Falcon 12", as well as a 12" extension cab loaded with WGS ET-65 speaker based on a 65-watt, Rola-era (pre-1970) Celestion. For tonal variety, I also augmented the Valpreaux's clean and overdrive tones with a Pigtronix Fat Drive and a 2-knob Keeley Compressor.
From the outset, the C Melody—which was designed to be tuned C to C in order to be more horn-friendly with Setzer's big band—was a dream to play. If your primary experience with twang-oriented baritones is with the face-slappingly affordable models Danelectro has been putting out since the '50s, playing the TV Jones will feel like moving from a cool old Ford Mustang to a tricked-out hot rod. And I say that with all due respect to Danos—they're fun as hell and sound killer, even if playing comfort and elegance aren't their strengths. In contrast, the Spectra Sonic C, with its stock .013–.060 strings, doesn't have the overly taut string response or cramped feel that some Dano baris have.
Although the C Melody's scale is longer than most baritones on the market, the main thing most players will notice when transitioning from a 25 1/2"- or 24 3/4"- scale instrument isn't how far you have to reach to get to open-position chords (doing that feels remarkably normal), but rather how there's more real estate allotted to each fret. This isn't as noticeable when you're playing first-position chords—which, for the record, sound as grand as a piano—but it does become more of an adjustment when you're playing barre chords or more complicated fingerings around the middle of the neck.
Another TV Classic
I'm already a fan of TV Jones pickups—I've got Classics in a Gretsch hollowbody, and a Magna'Tron in my Schecter Ultra III—but when playing them in the Spectra Sonic C I stoked a newfound admiration. It seems having the guy who designed them also design the circuitry and the guitar they're installed in pays big dividends: The Classic bridge barks and twangs with authority whether blasting through some pedal grit or running naked into the amp, and yet in the C Melody the Classic is also devoid of some of the nasally midrange I've heard from it in other guitars. The resulting tones won't let you down whether you're plucking spy-movie themes, Travis-picking rockabilly lamentations, power-chording indie-rock craziness, or fingering big, complex inversions that use open notes to crisscross the fretboard and the frequency spectrum.
The staggered cylinder magnets in the neck Magna'Tron do exactly what Jones intended them to do—they deliver your notes with an angelic and bell-like hollowness when you've dialed in a clean tone. With overdrive they ring out thick and gristly. And when you combine the two pickups, that's where you'll find the most piano-like blend of bite and corpulence.
Ratings
Pros:
Exquisite tones and versatility. fine craftsmanship. A rarity in the current baritone market.
Cons:
Somewhat pricey.
Tones: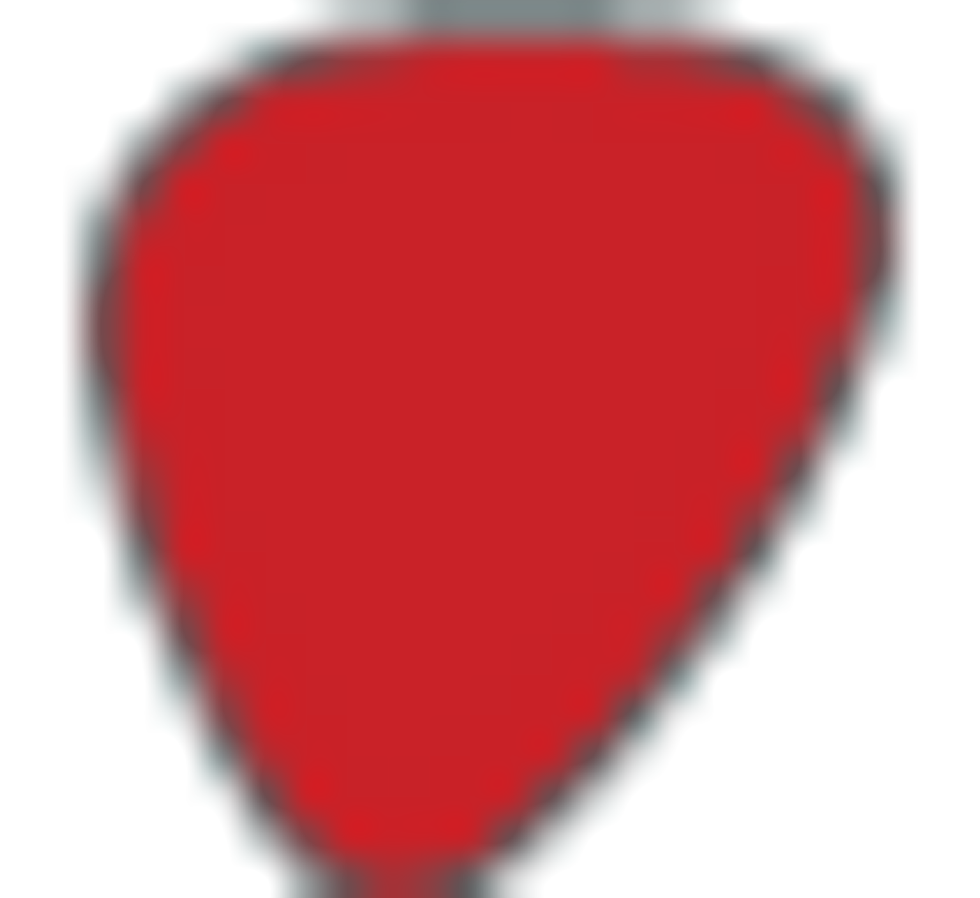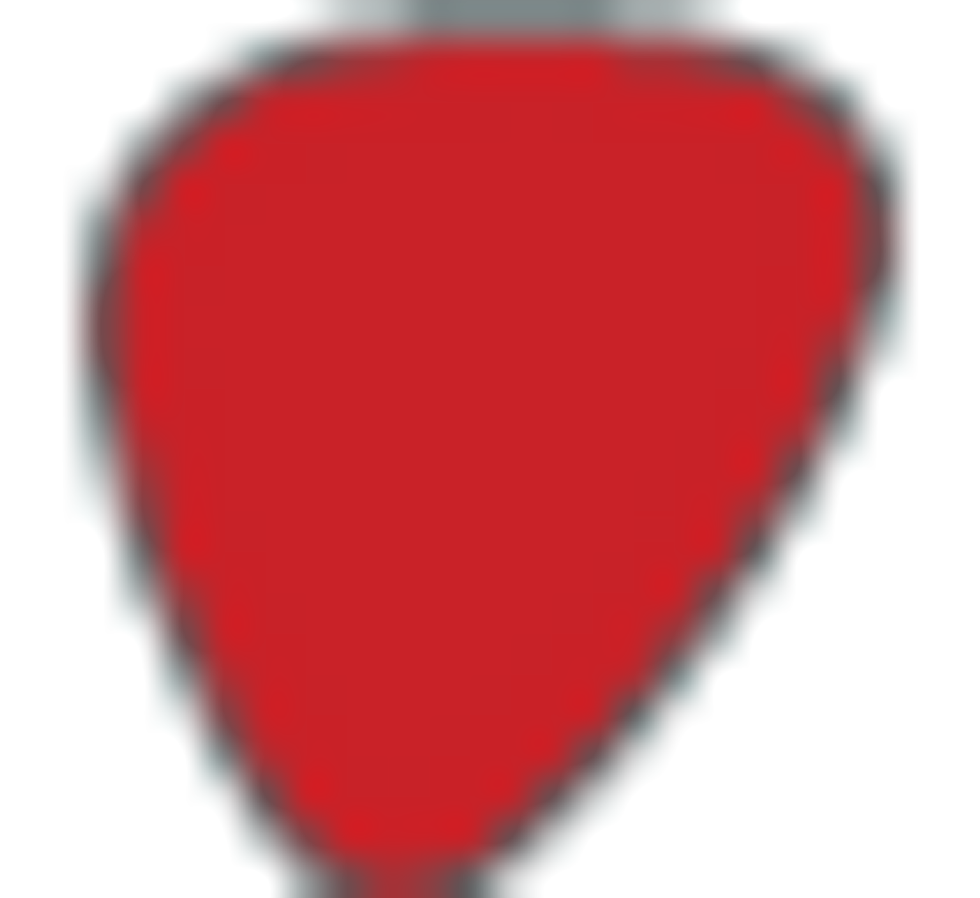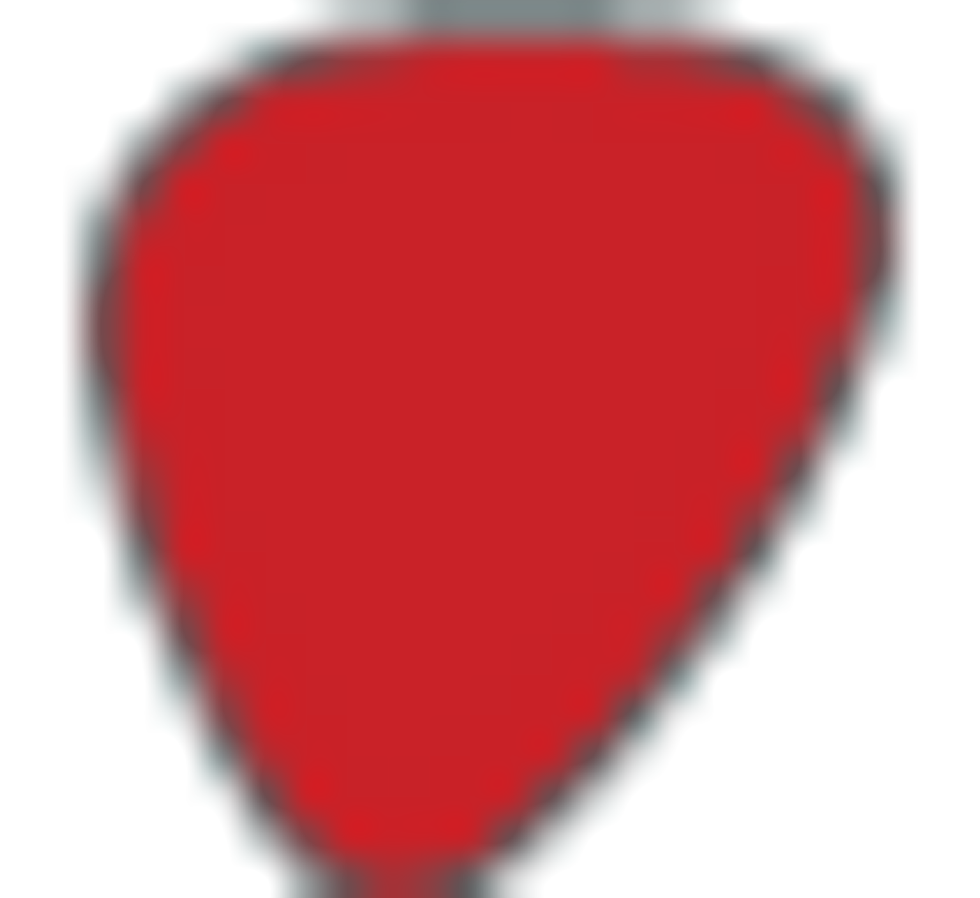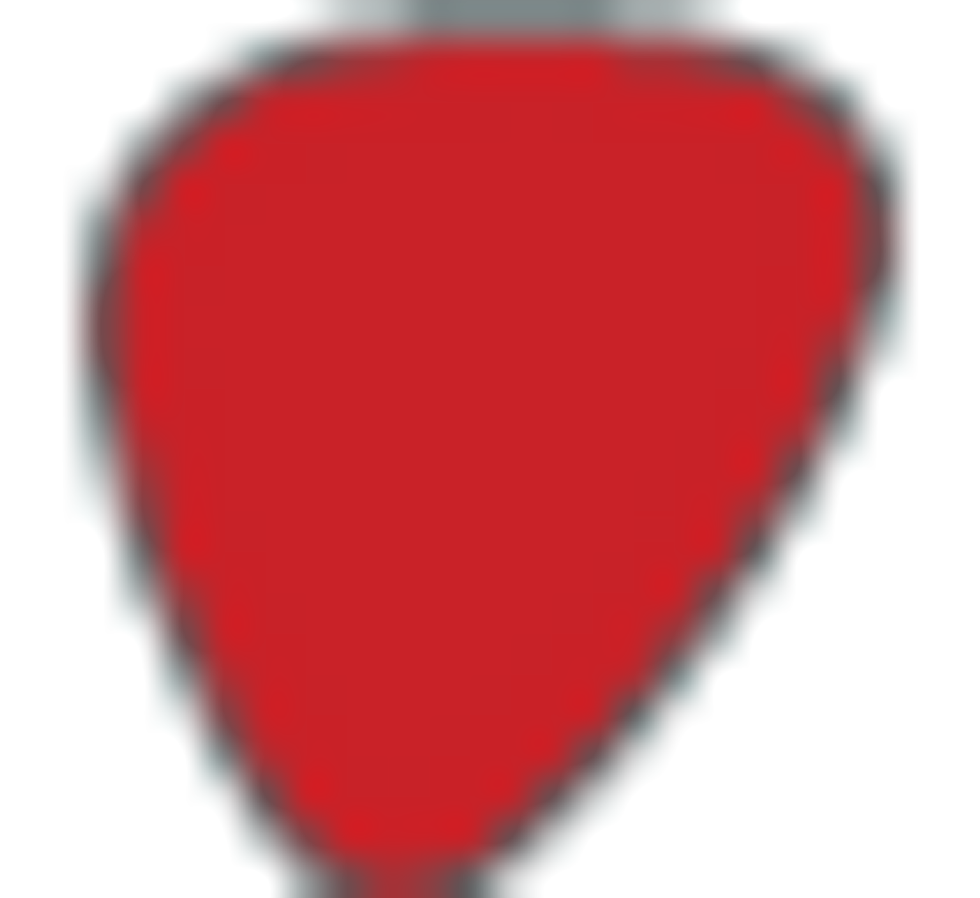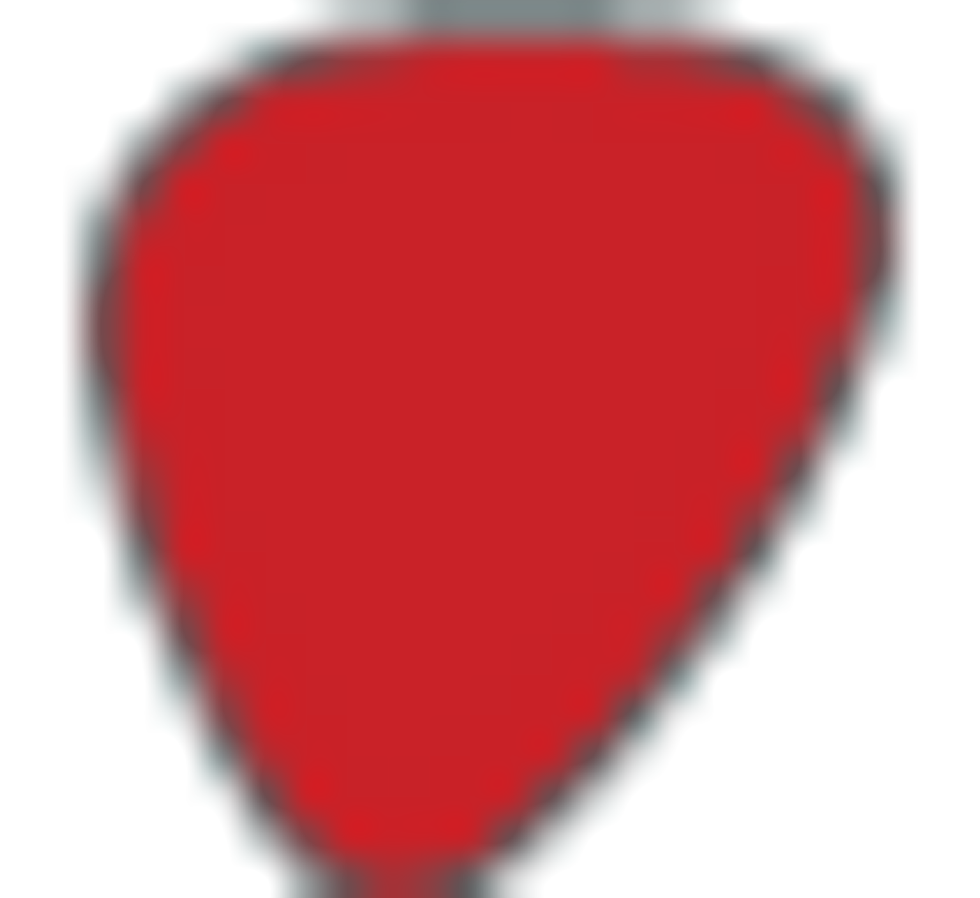 Playability: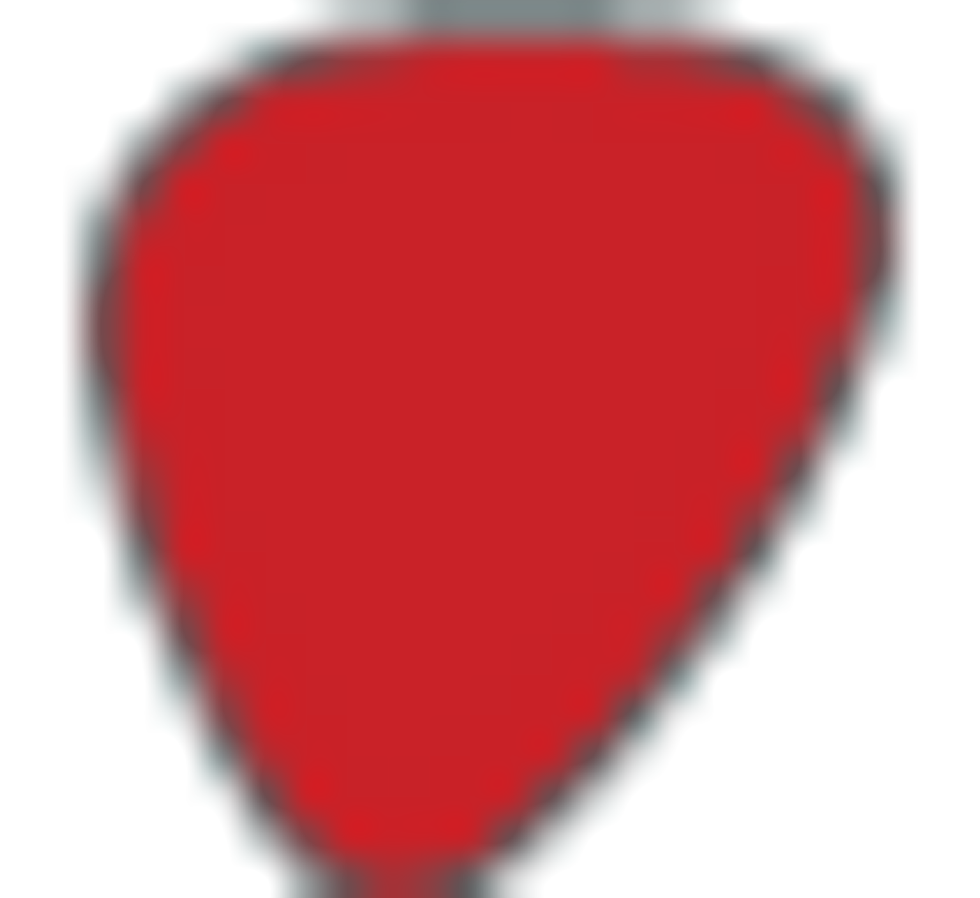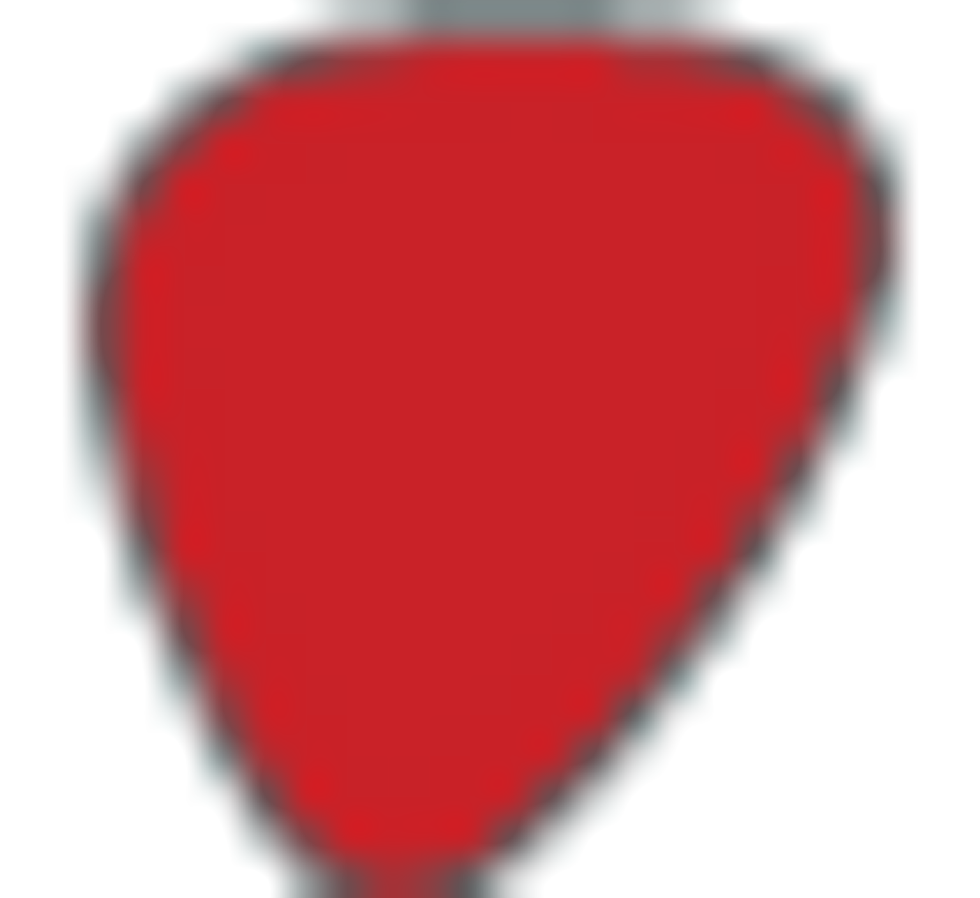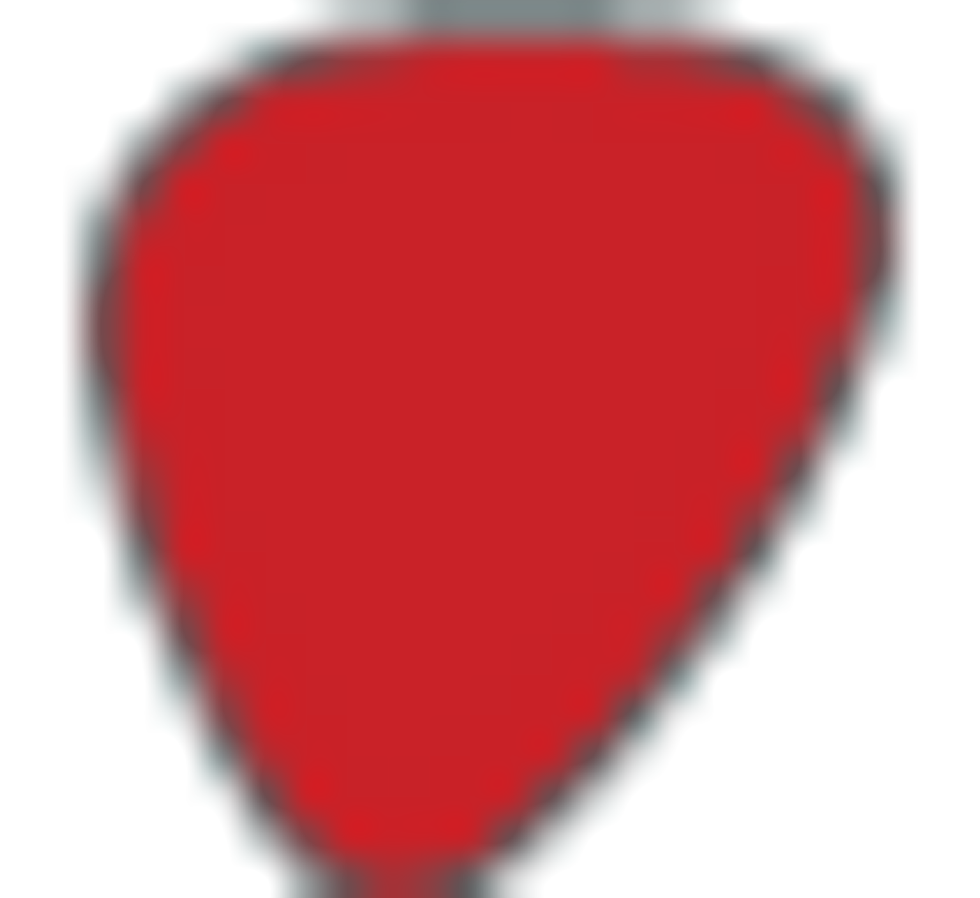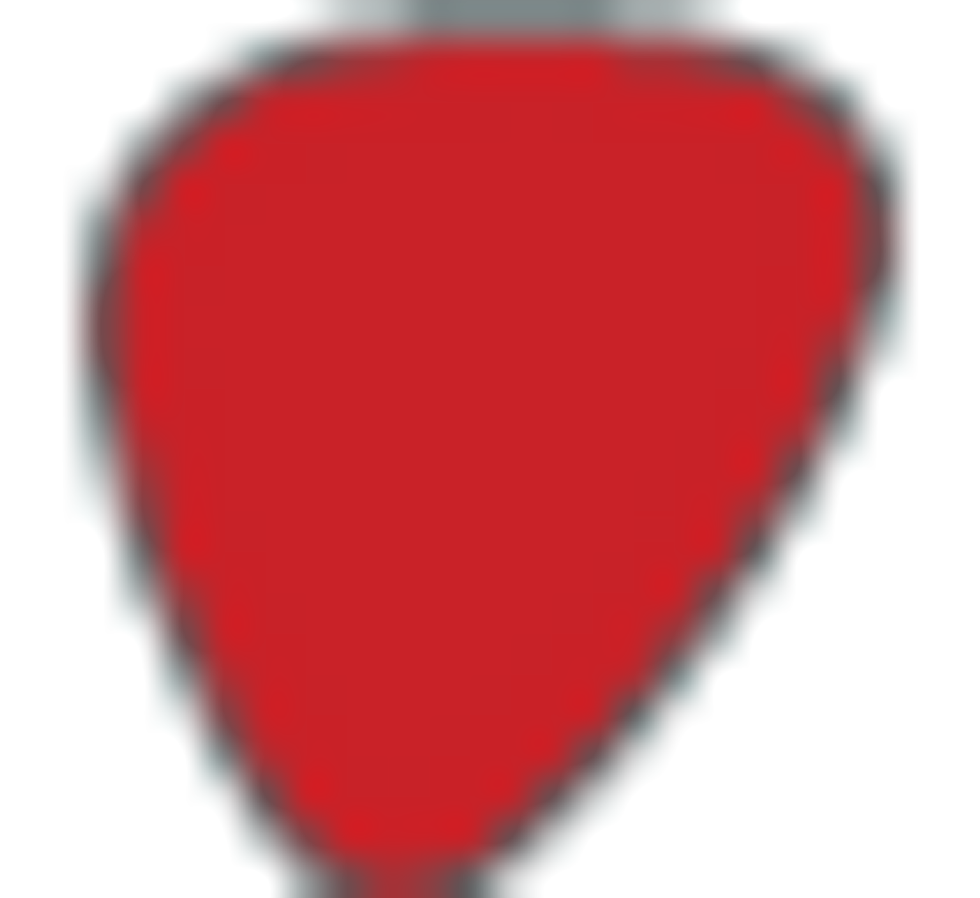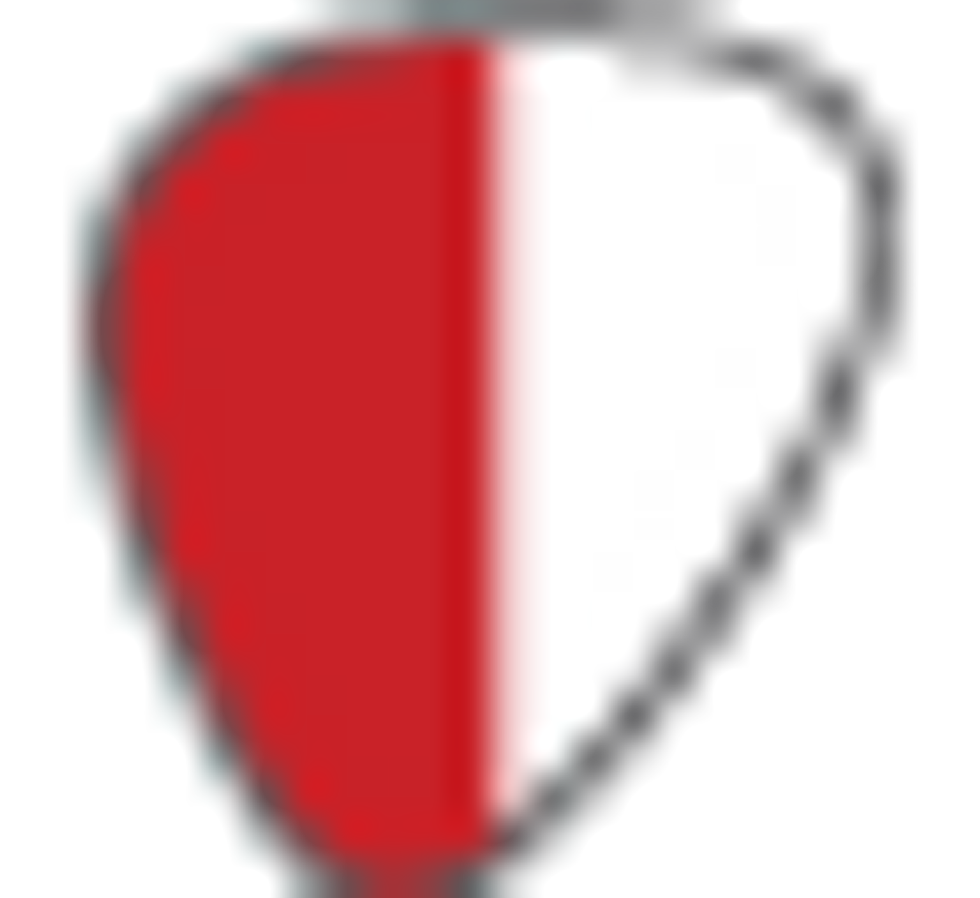 Build: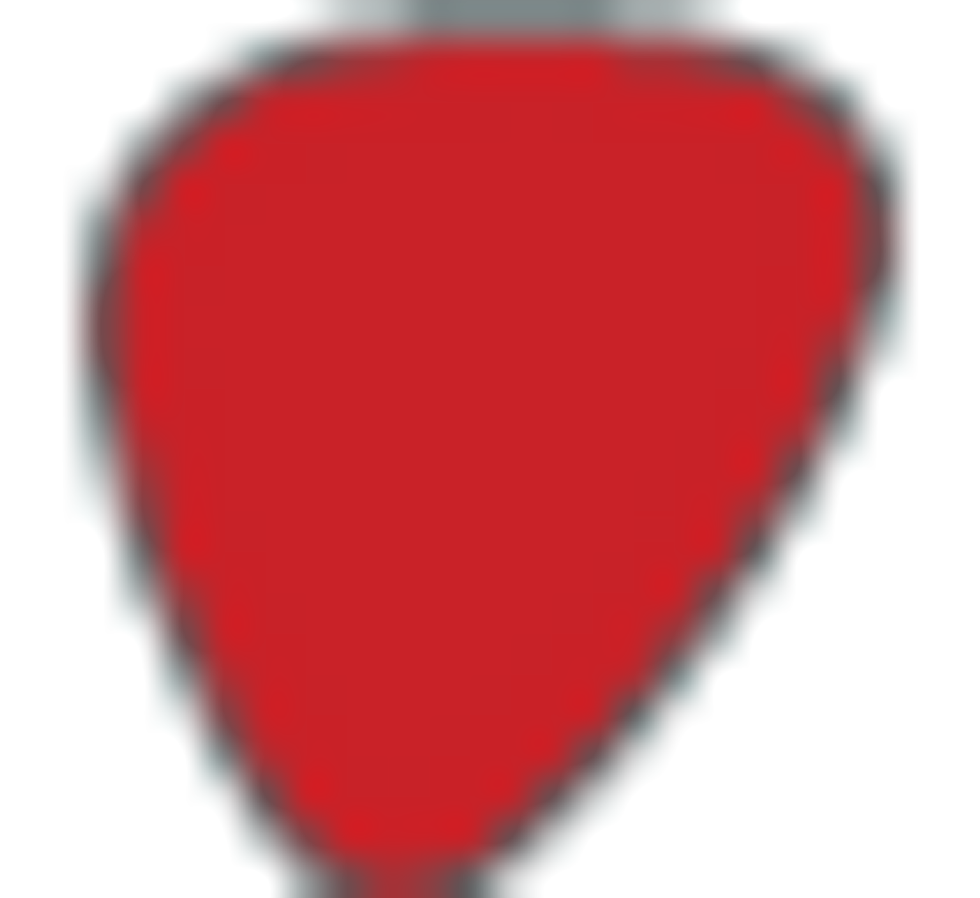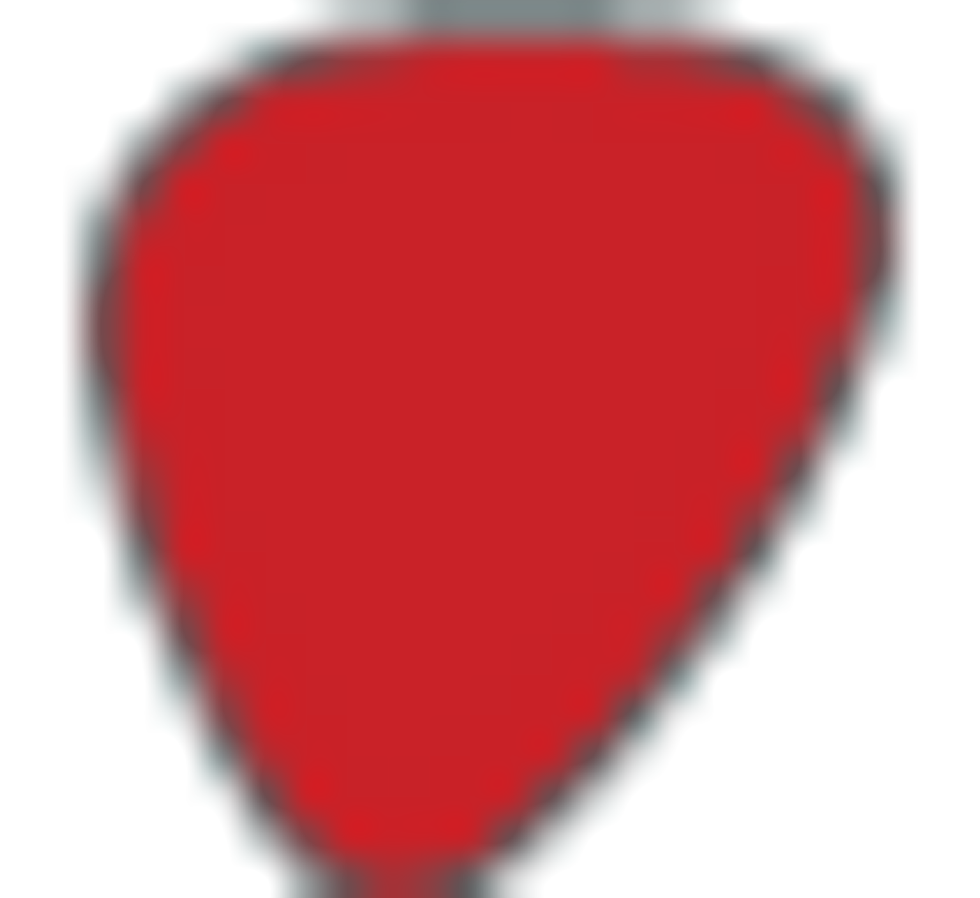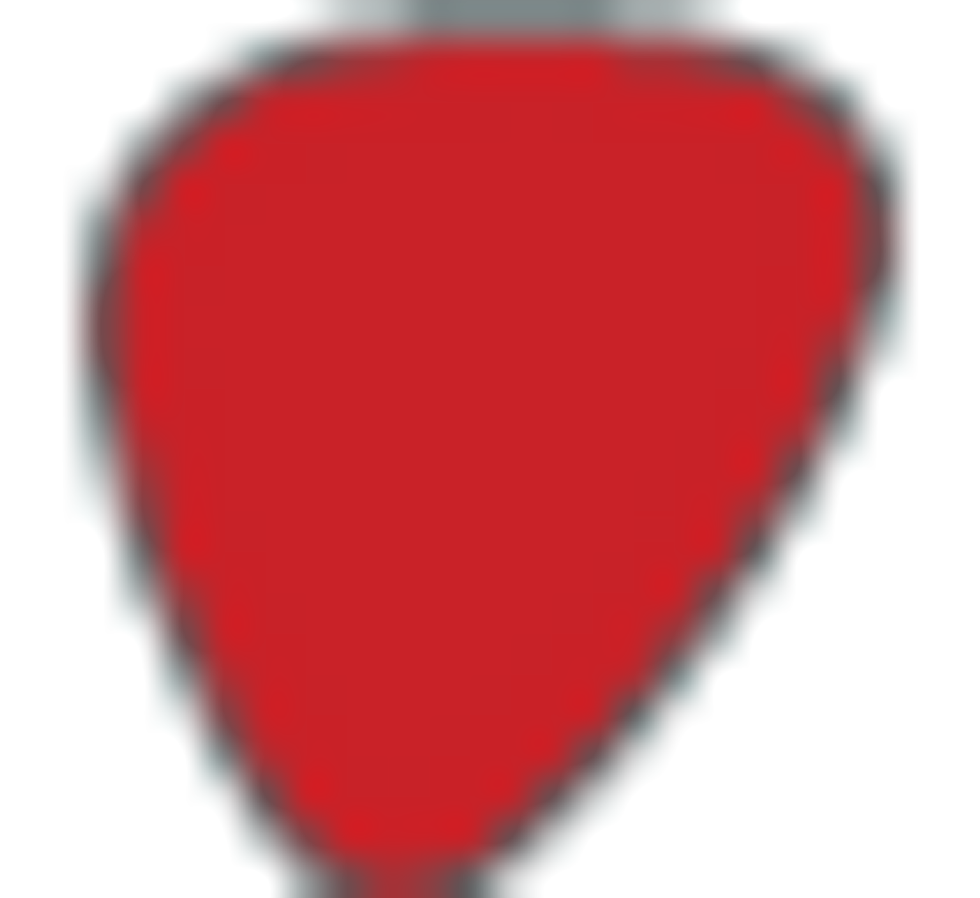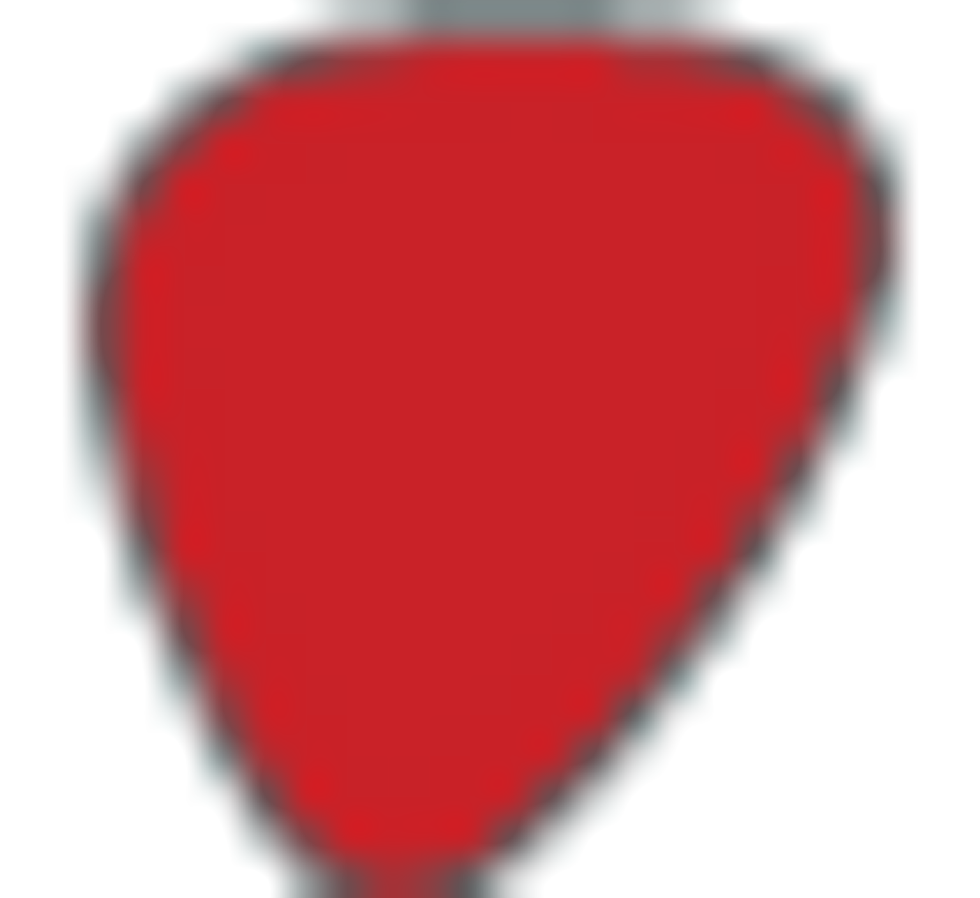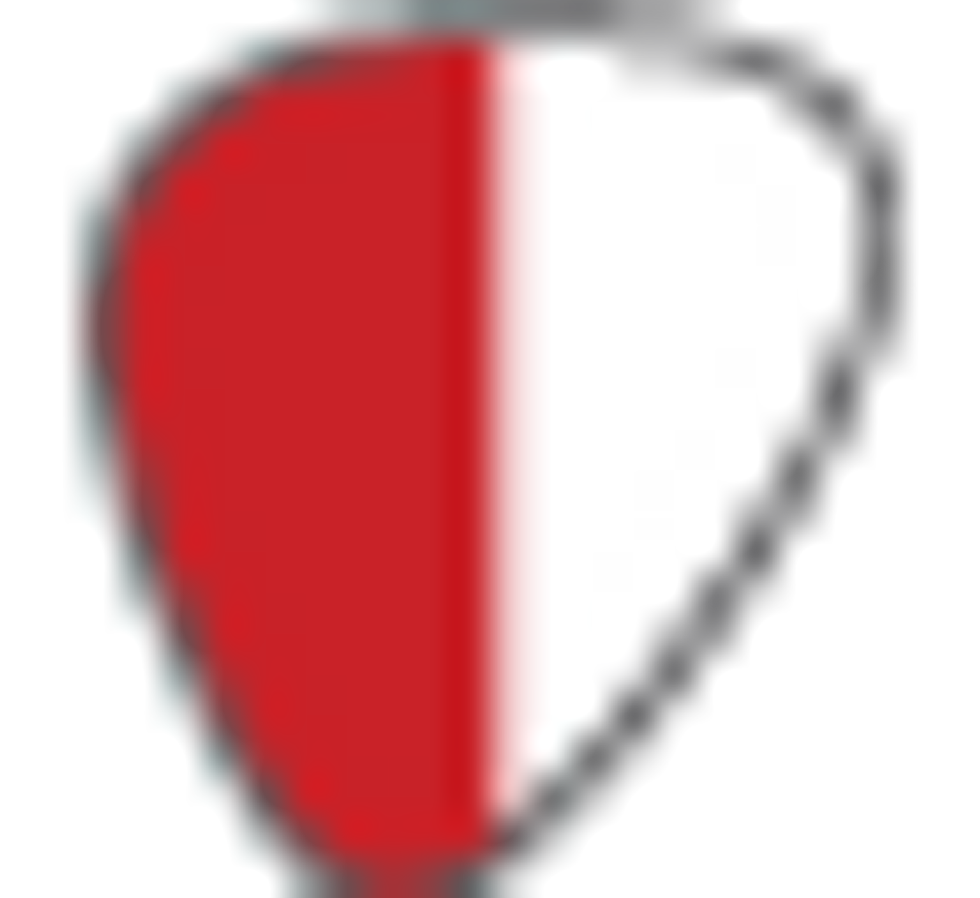 Value: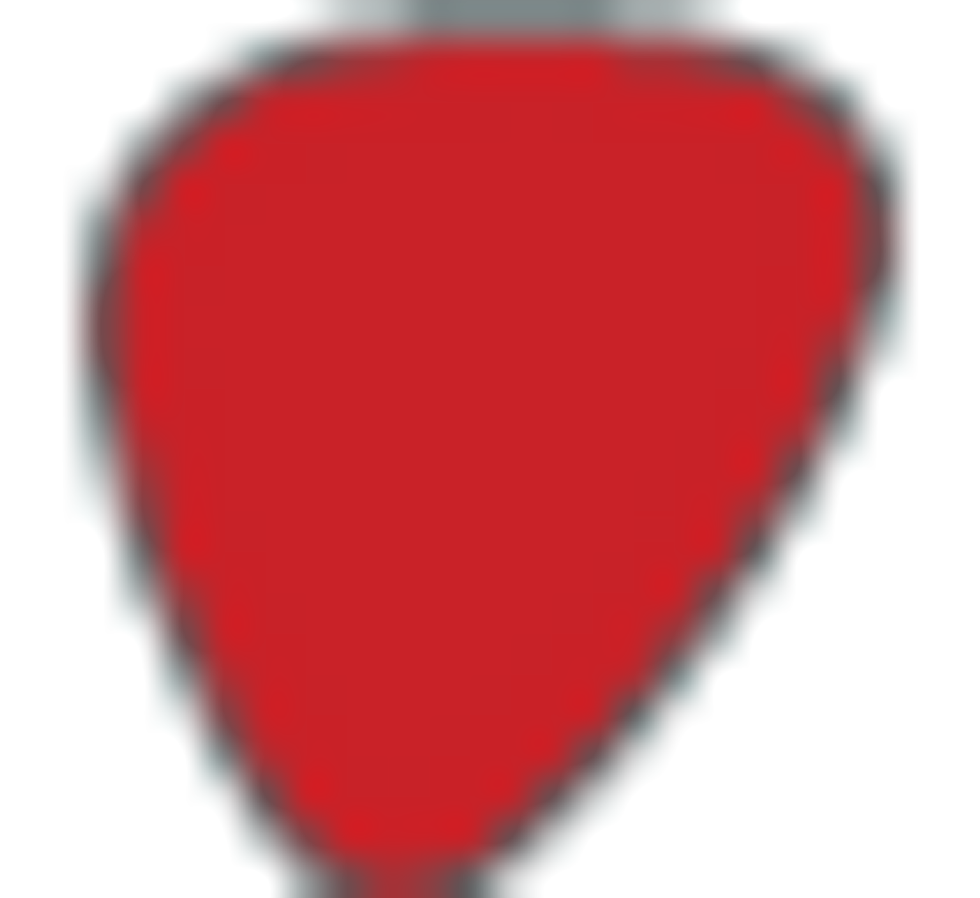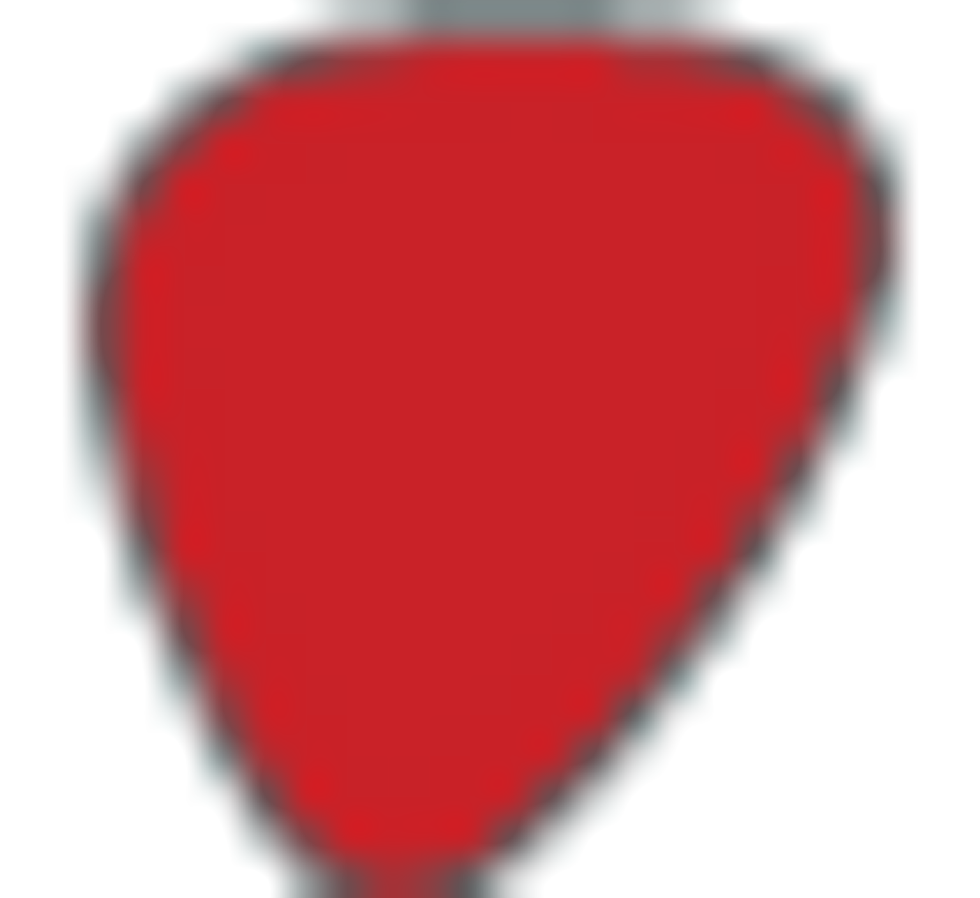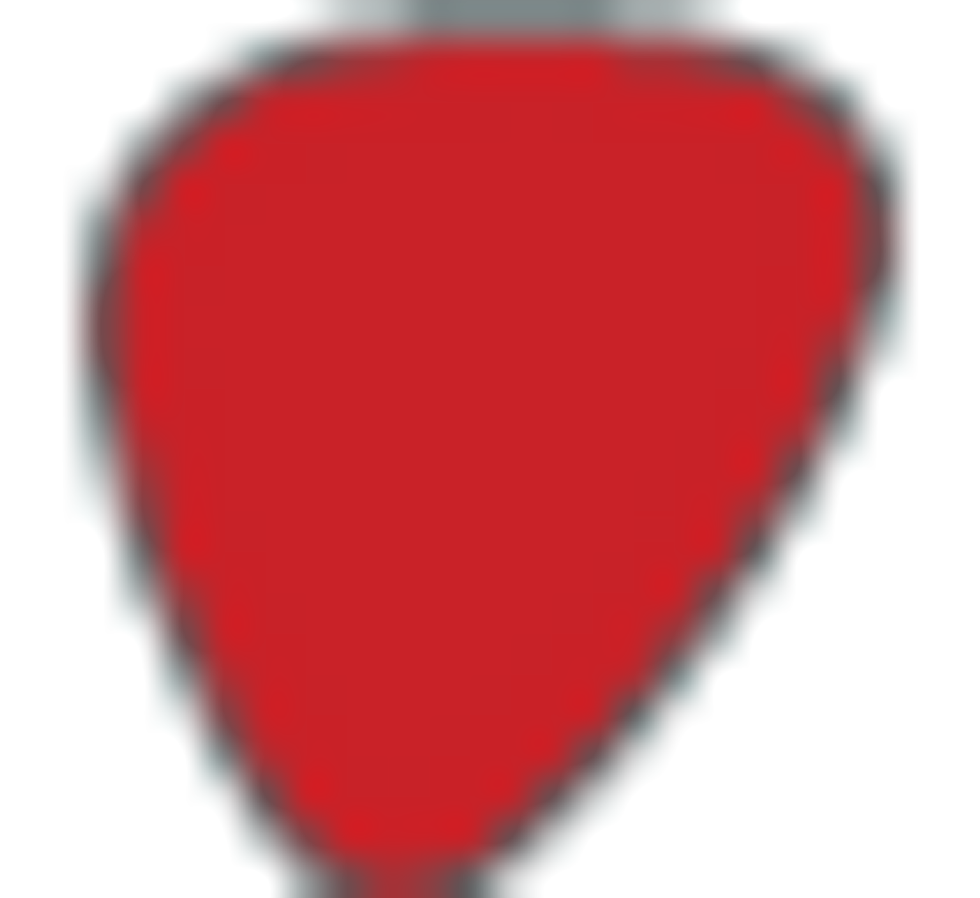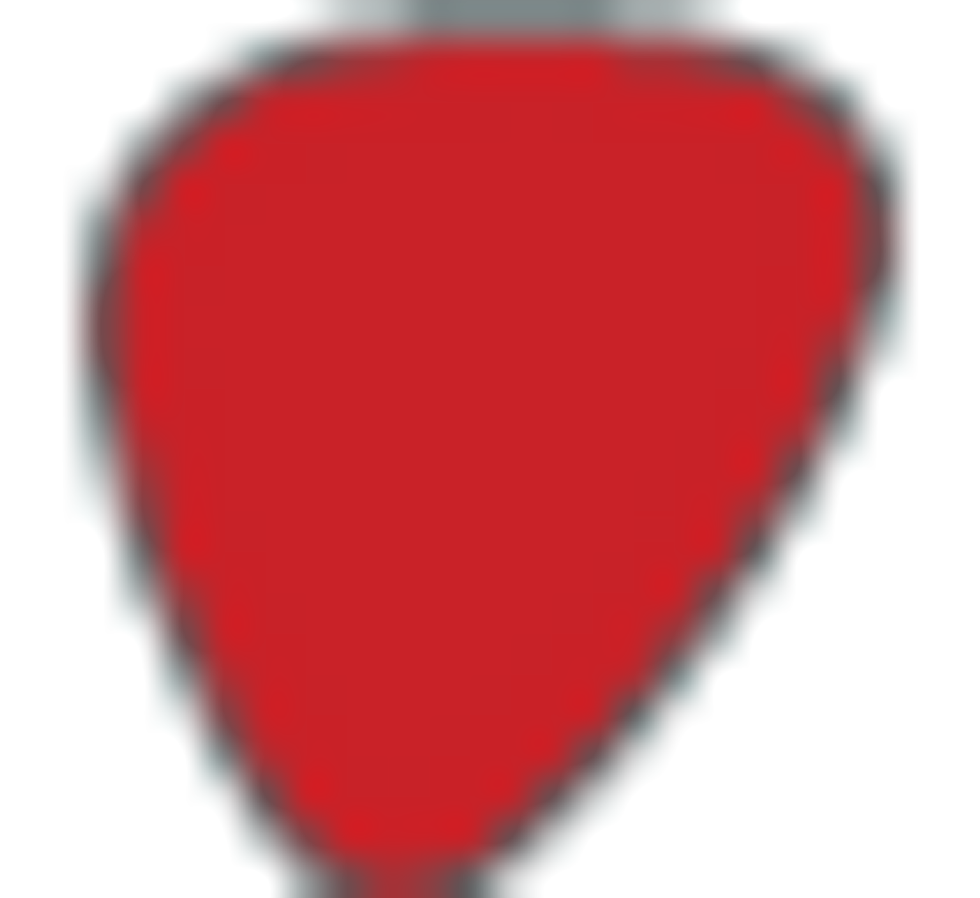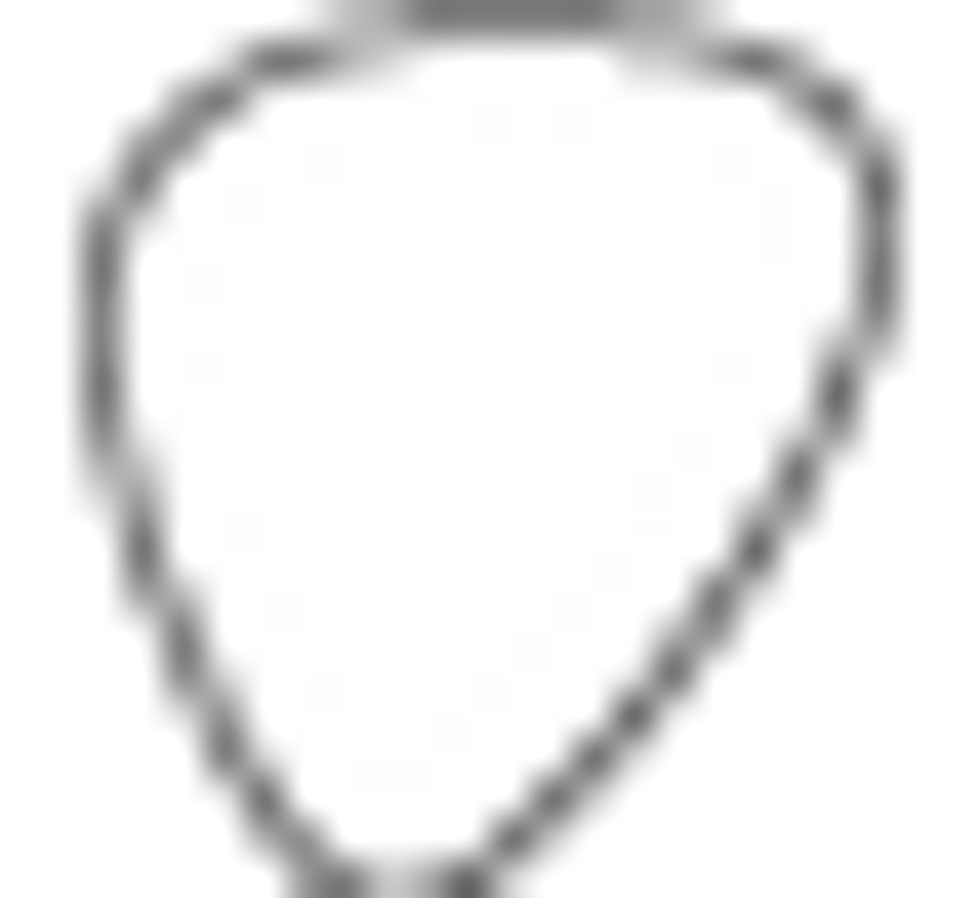 Street:
$3,125
TV Jones
tvjones.com
Perhaps the most pleasantly surprising thing about the TV bari' is the tone circuit. Although I typically feel limited by the tone circuits in most guitars—I can usually get the widest range of tones by keeping it full on and varying my picking approach (harder pick attack for more grit and brightness, more flesh for softer, warmer sounds)—this is the first instrument I've played in a long time where I felt like using the tone knob was truly palette expanding. Jones says this is due to the .0068 μF capacitor he pairs with the 500k CTS audio-taper tone pot. I'll admit my eyes start to glaze over when people start getting that deep into capacitor values, but I also know my ears don't lie to me: Reining in the C Melody's tone control doesn't make it sound like it's had all the dynamics sucked out, nor like you've thrown a blanket over your amp. Rather, it leaves the treble and high-mid frequencies that are crucial to transmitting little nuances you can get with clever use of plucking and muting techniques while changing the bass and low midrange in a way that makes the pickups sound almost like another set entirely. Suddenly each pickup position—but particularly the middle and neck selections—sounds richer, rounder, and warmer—like caramelized tone candy.
One other tone-related note: As many baritone players have found over the years, a good compressor is by no means crucial to getting very satisfying results from the Spectra Sonic C, however it does open the door to a whole world of wider sonic applications. The C Melody took to my Keeley like they were best pals, focusing and crisping-up the tone in ways that deliciously complemented techniques such as fingerpicked rhythms.
The Verdict
Given the C Melody's association with two very particular legends, it's certainly no surprise that it doesn't disappoint in any regard other than the semi-steep price. But, considering how few new baritone guitars from reputable builders are available at present—MusiciansFriend.com currently lists seven, five of which are geared toward hard-rock or metal—it's not a stretch to say the classic-toned C Melody is justifiably priced, especially considering its impeccable sonics and attention to detail.
Watch our video demo:

Mike Lull has been flying under the mainstream radar and making superb basses and guitars for almost two decades now. His basses are revered in the low-end community and
Mike Lull has been flying under the mainstream radar and making superb basses and guitars for almost two decades now. His basses are revered in the low-end community and are the go-to for a number of top players because of how well he fine-tunes features to yield instruments that feel like upscale variations of basses made famous in Fullerton. Lull does all the designing and building himself, and in doing so, has made his name synonymous with tone and reliability.
Those familiar with Lull's work tend to know of his P- and J-style offerings, while his T-bird-style designs are popular in a more specialized niche. The mad scientist in all of us can dream of combining the favorite characteristics of classic designs, but with the JT5-24, Mike Lull actually takes that plunge with a nod to Dr. Moreau.
On the surface, the JT5-24 is a simple, elegant instrument with clean lines and a gorgeous tobacco-burst finish, but something is amiss—in a good way. Are those T-bird pickups on a J-style body? Are you even allowed to do that?
Ain't That Tough Enough?
The notion of modding a production model in-house is nothing new—Henry Ford probably lowered a Model T and put in a bigger engine way back when. Lull's "engine" comes in the form of a pair of custom T-Bass pickups, and the "chassis" is based on the J-style bodies used for some of his other models. But two subtle differences also make this bass special: It's a 5-string, and the 35" scale allows for a 24-fret, twooctave neck.
The JT5-24, like all of Lull's basses, is handsomely designed. From its Hipshot Ultralite tuners to the strap locks and its aluminum bridge, every detail has been given proper attention. The low-profile, C-shaped neck is constructed of beautiful quilted maple that's reinforced with graphite, and up top it sports a bone nut to boot. As an added bonus, all Mike Lull basses feature frets that are precision leveled using a Plek machine, which ensures better intonation and lower action than manual dressing.
When I flipped the JT5-24 over, I noticed a couple other notable things, too. The first was the single ferrule for the low B string. The second was the battery compartment above the control cavity. Since this is a passive bass, I was puzzled by the latter and had to immediately have a look. It turns out Lull was thinking of expansion when constructing the bass: Players who wish to add active tone circuits will have an easy time of it thanks to the included compartment (the JT5-24 can be ordered with Bartolini or Aguilar active circuits from the outset, too). While the layout of the control cavity was clean and soldered perfectly, I did notice that the electrostatic shielding was flaking in spots—not a huge issue, but it could pose a little trouble with cleanup later on. Lull states that the shielding paint is actually underneath the finish paint, so as to not have any flaking problems. Any visible shielding paint would have been put on afterwards—just around the ground lug—as a safety measure for grounding.
Fun, Fun, Fun, till …
After a slight setup (the bass arrived with the action at a finger-touch level), I was ready to hear this JT5 and get my T-bird on. The dual T-bird-style pickups are wound to the same specs as '60s-era pickups, and they've reportedly been reverseengineered to faithfully reproduce the originals. And you know what? They sounded pretty damn good.
Tested through an Eden 115XLT cab pushed by either a Gallien-Krueger MB800 or an Eden WTX-500 head, the T-Bass pickups produced a punchy, thick tone that was absolutely reminiscent of another era—which was definitely strange, since the meaty T-bird-like sounds were coming from a J-shaped instrument. While I had to spend a little time getting comfortable with the string spacing, which was just a touch wide for my taste, I was ready to find out what the JT5 could do.
What I found out was that this bass was built to rock. Hard. Starting with the neck pickup's volume and the tone knob at the halfway mark, the bass sounded fantastic. The warmth and roundness of each note hit a soft place in my heart—the JT5-24 wonderfully captures the essence of a bygone time—but the addition of the low B string yields an instrument that goes beyond the limitations of the past. The low B was tight, sustained for days, and added a modern twist to the T-bird-esque sound.
When I pushed the bridge pickup to join its twin, the tones became more modern and pronounced—but not to the point of losing the classic vibe. Even with the tone knob cranked, the bass did not get out of control. The overall tone was more mainstream, and that flexibility is nice—especially if this were to be your only instrument.
Ratings
Pros:
Classic, hard-to-get tones in a traditional, more player-friendly package.
Cons:
Somewhat pricey.
Tones: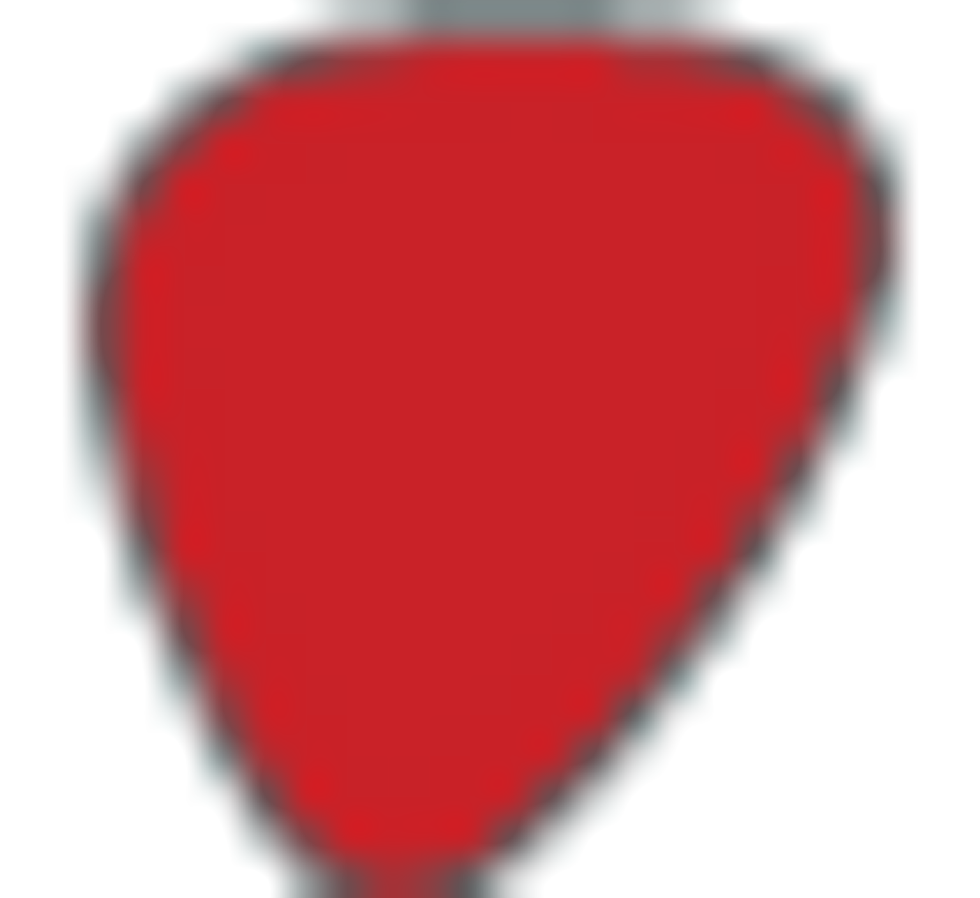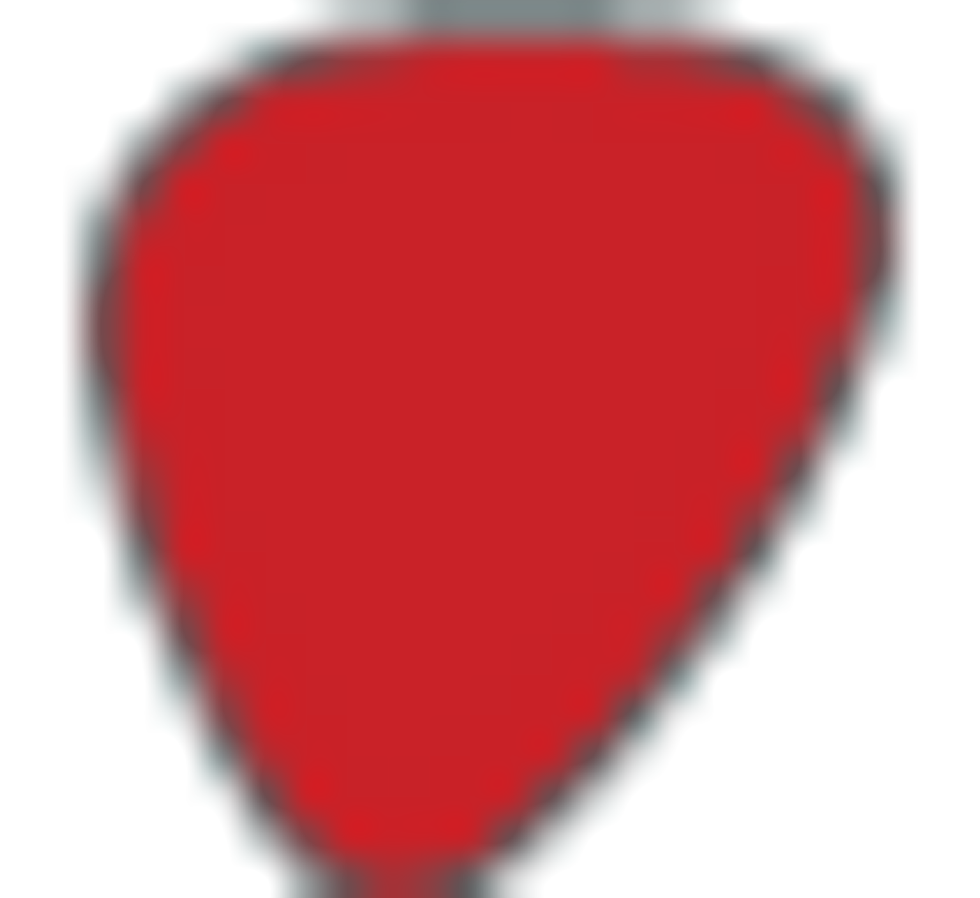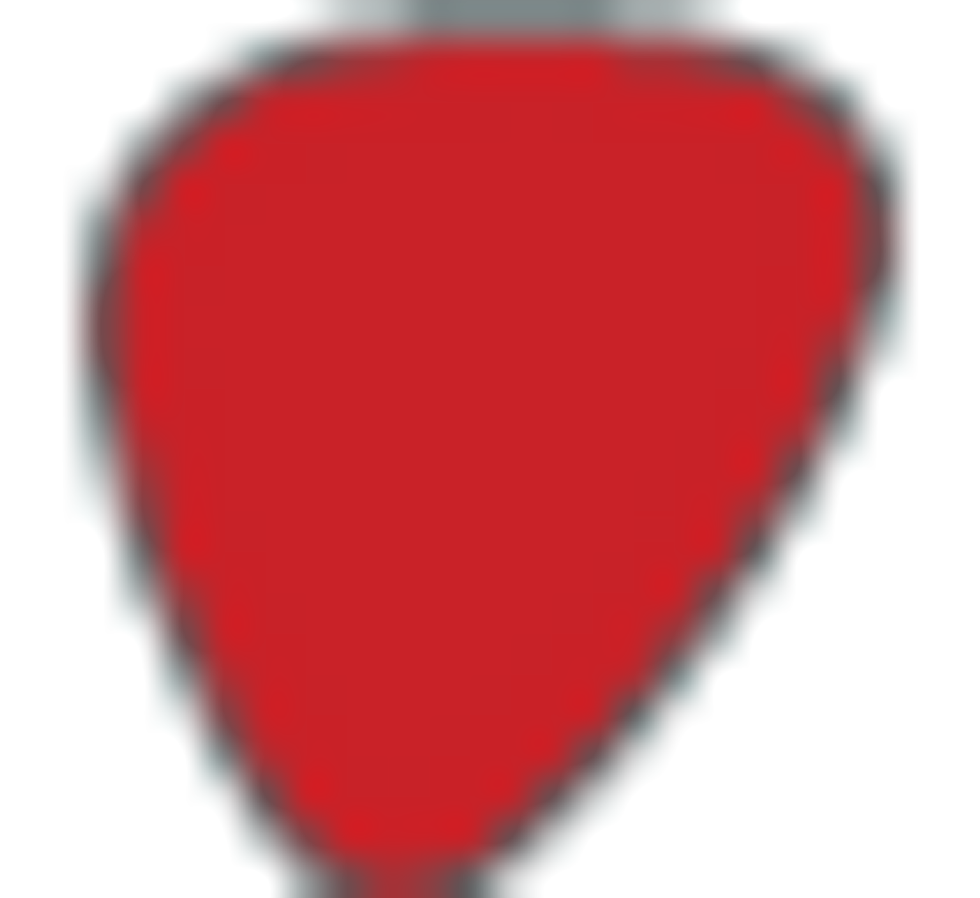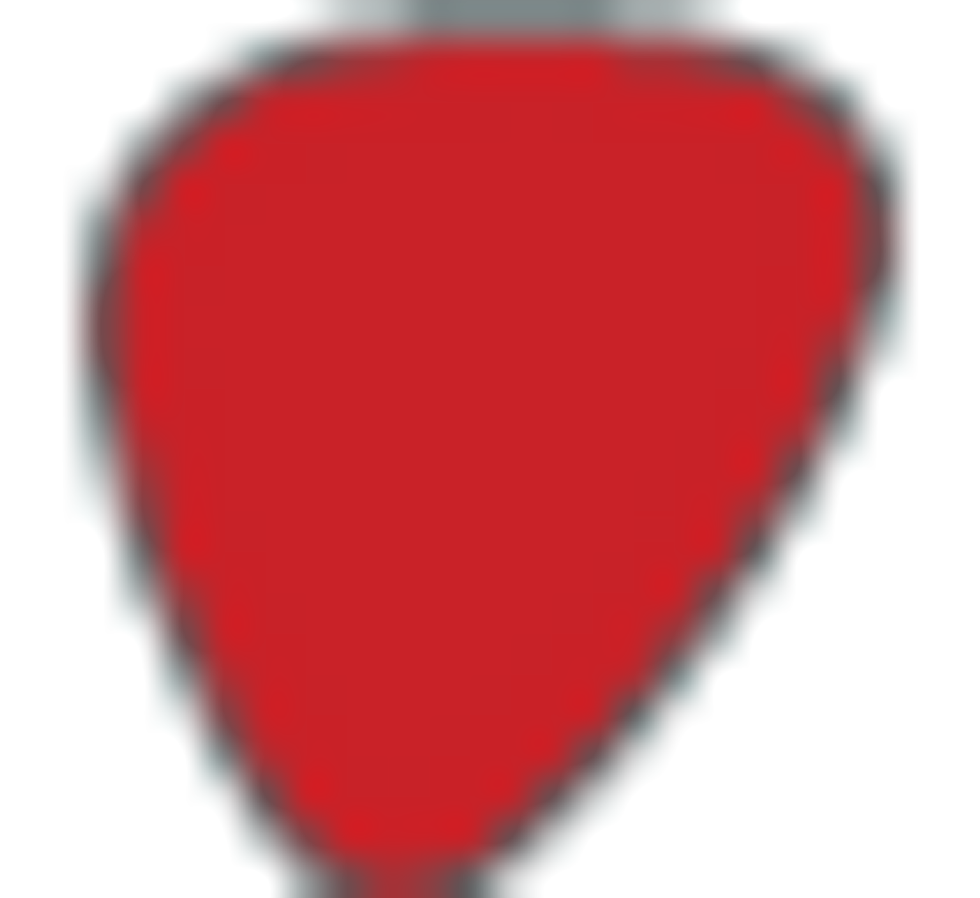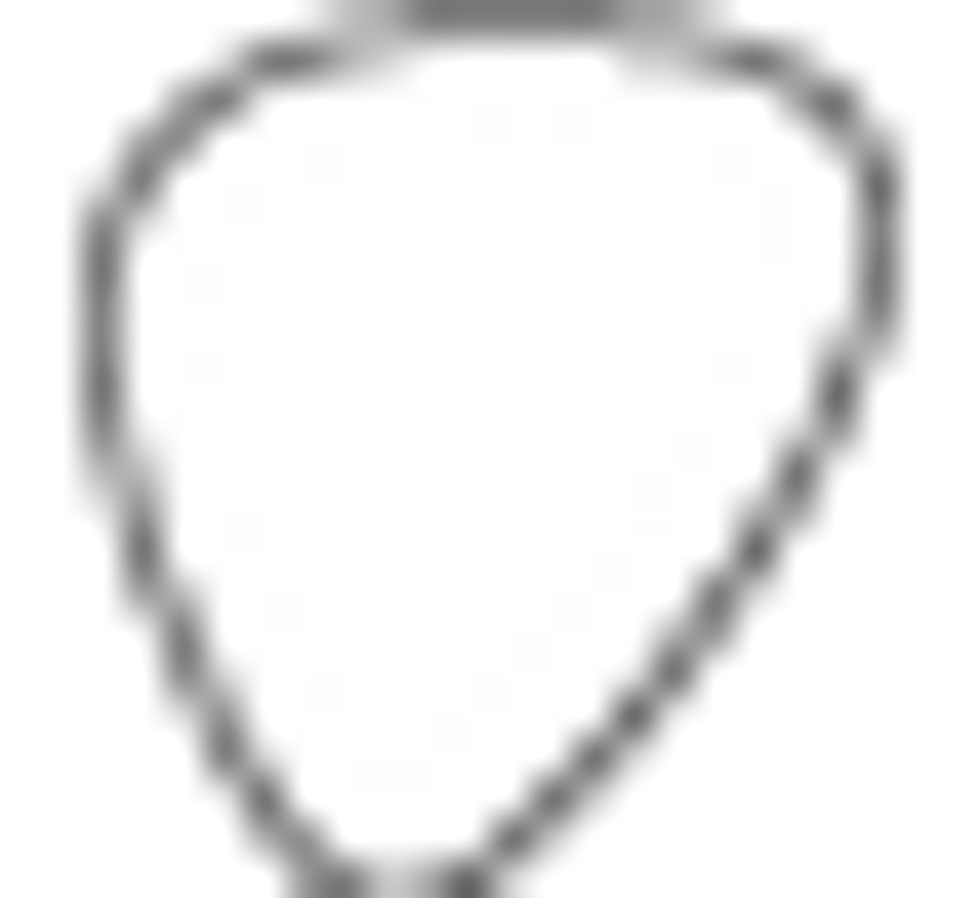 Playability: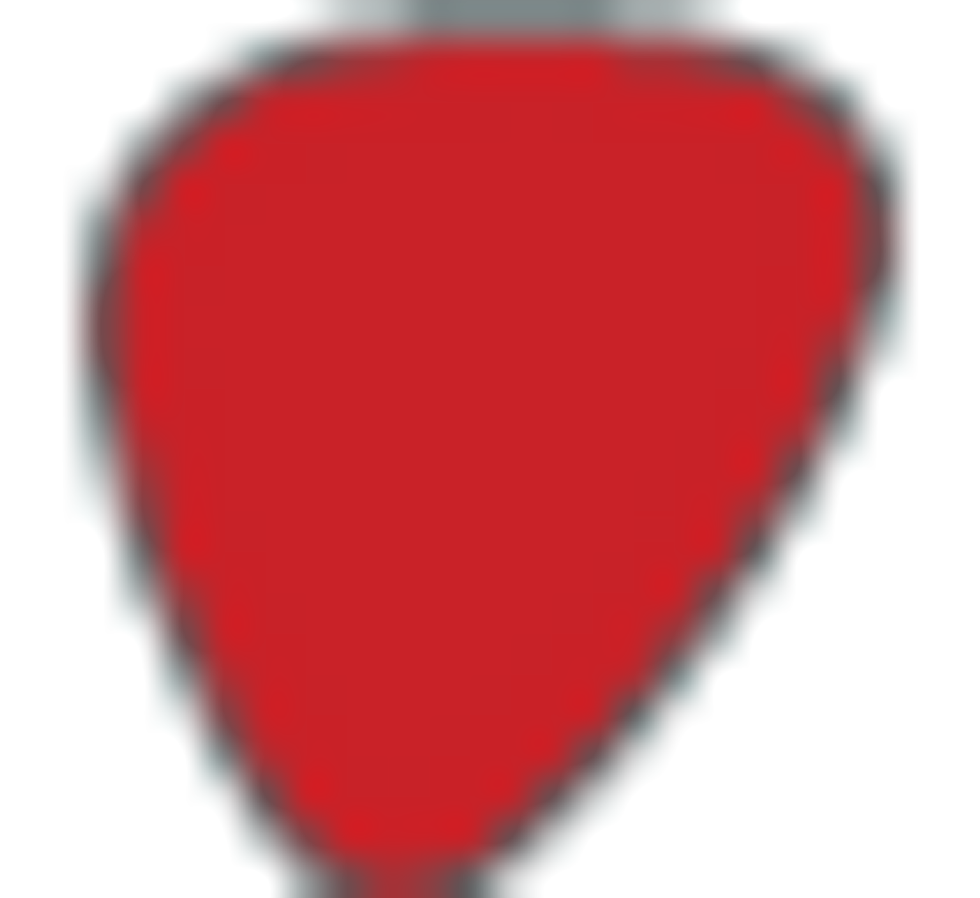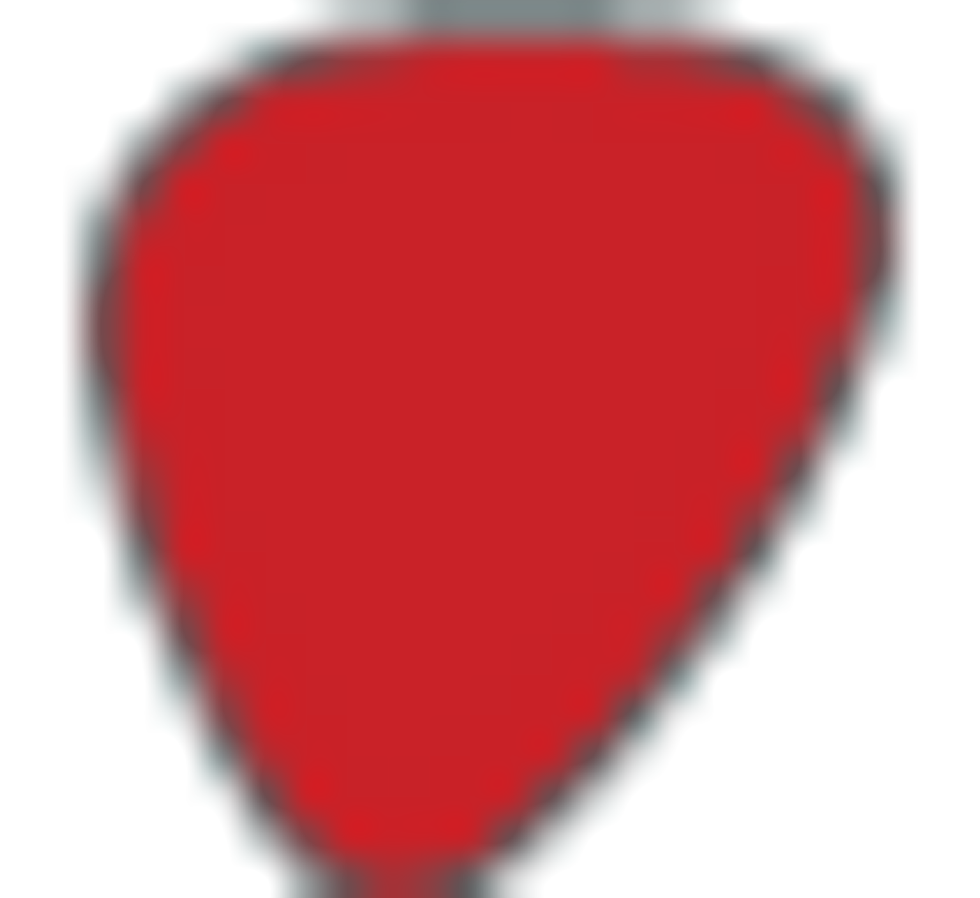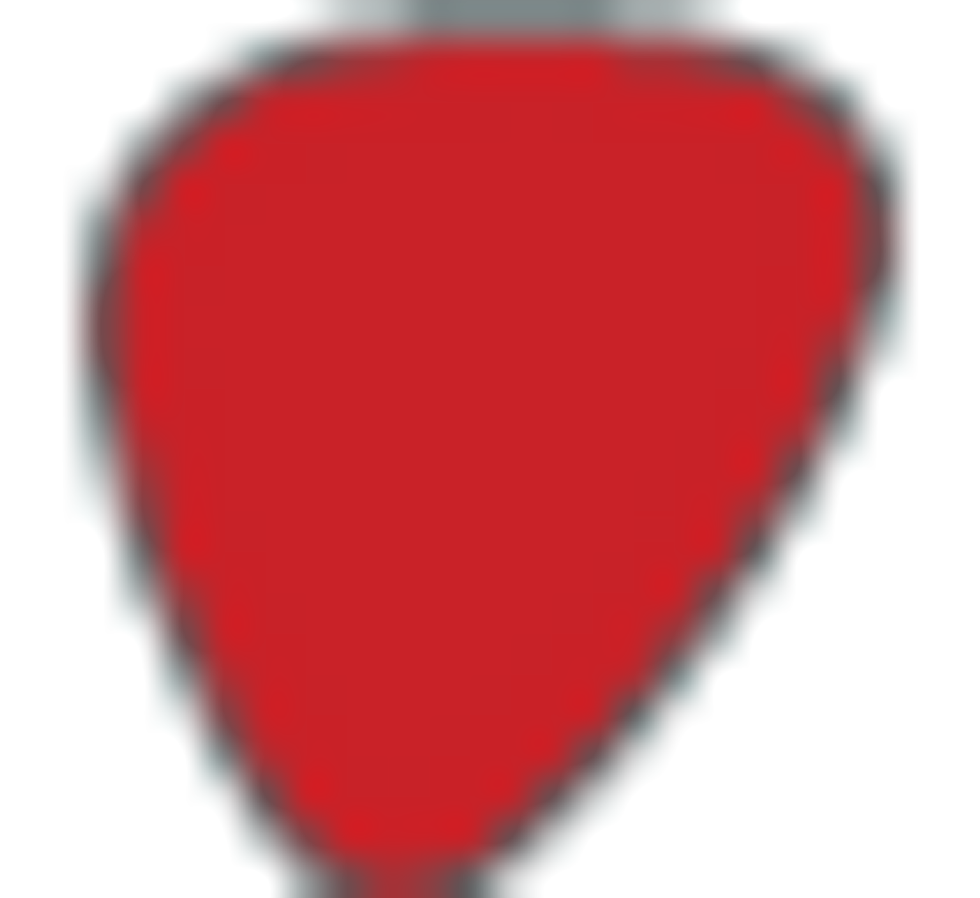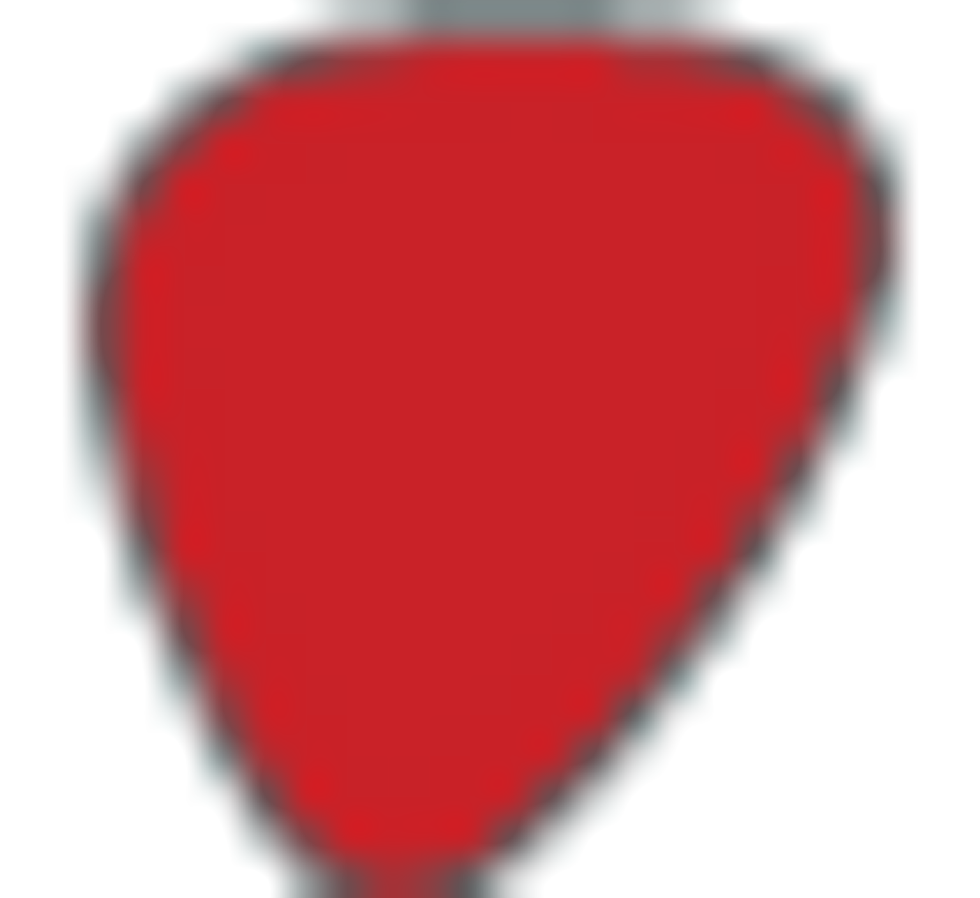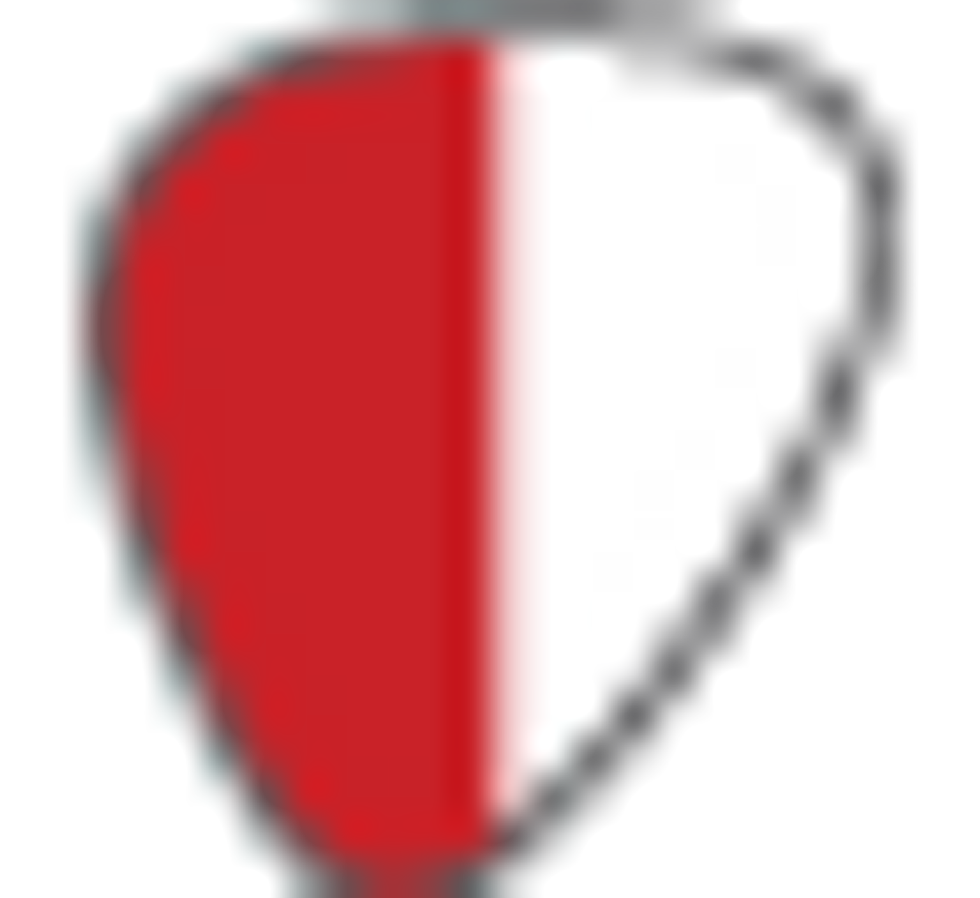 Build: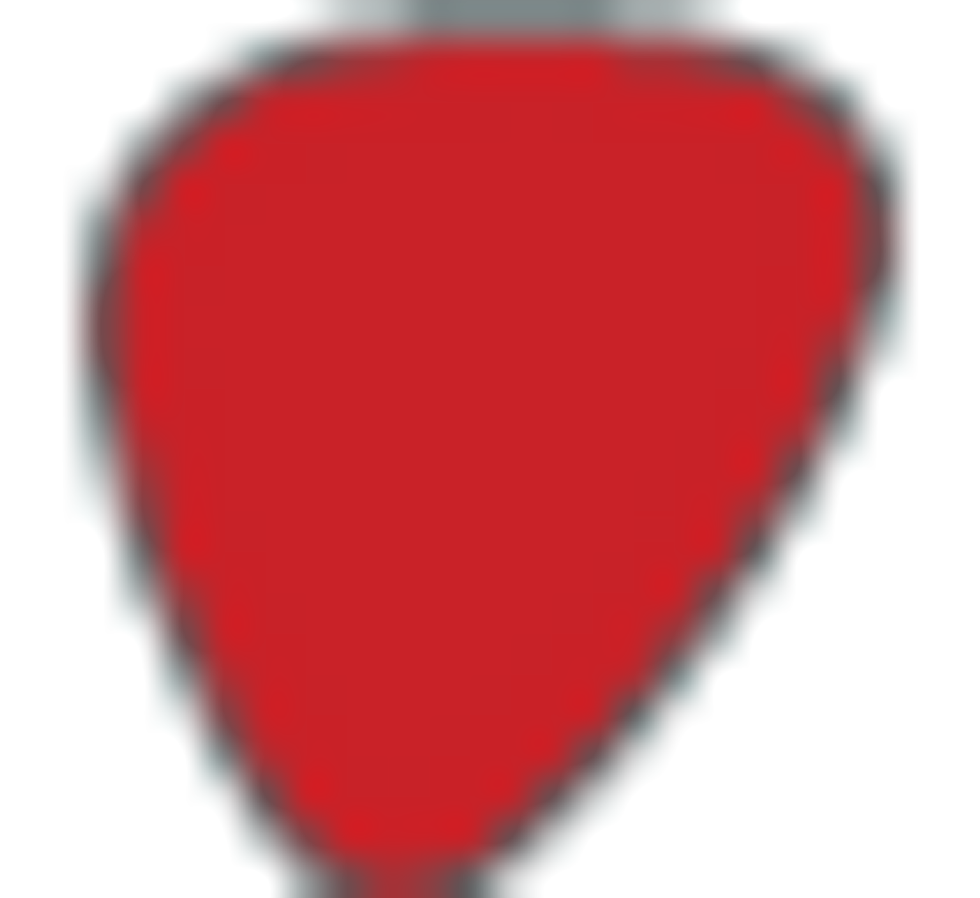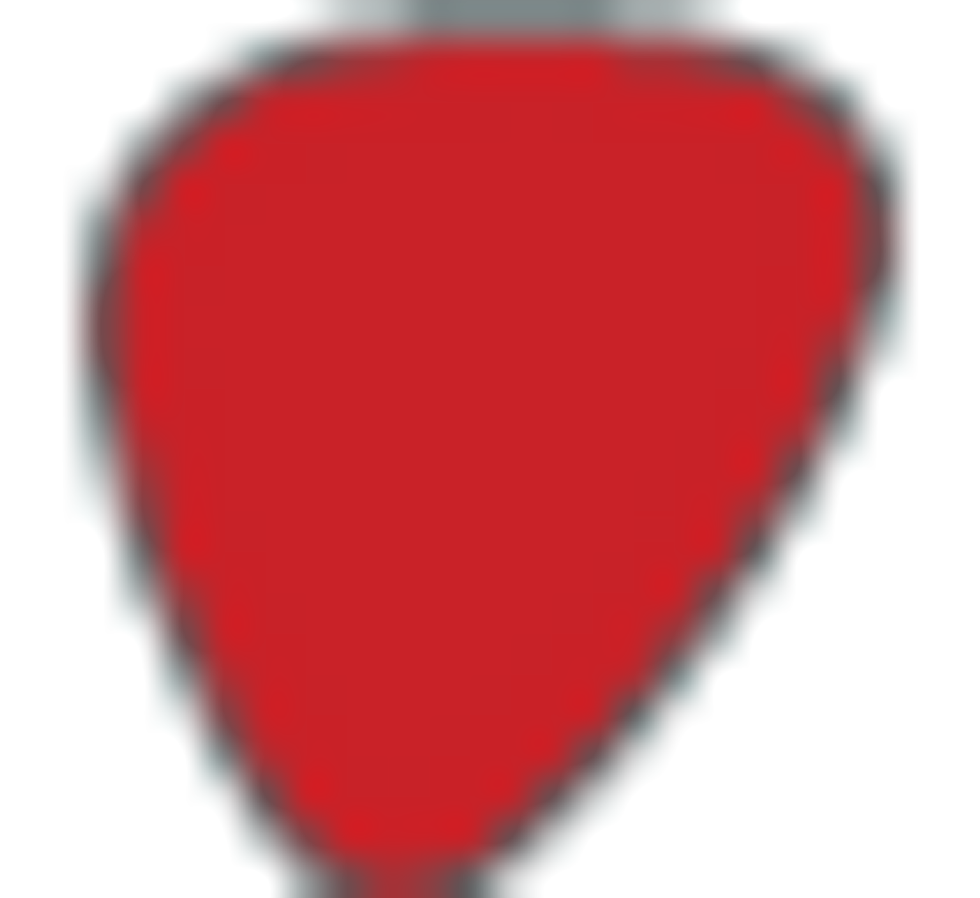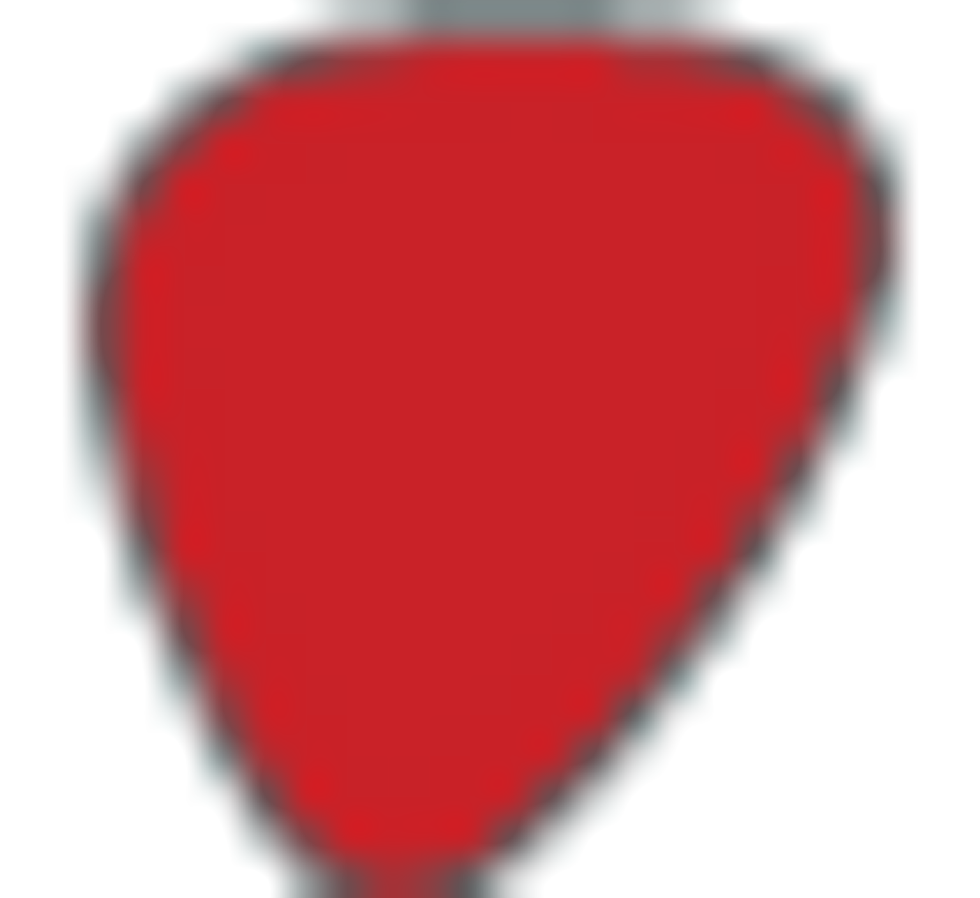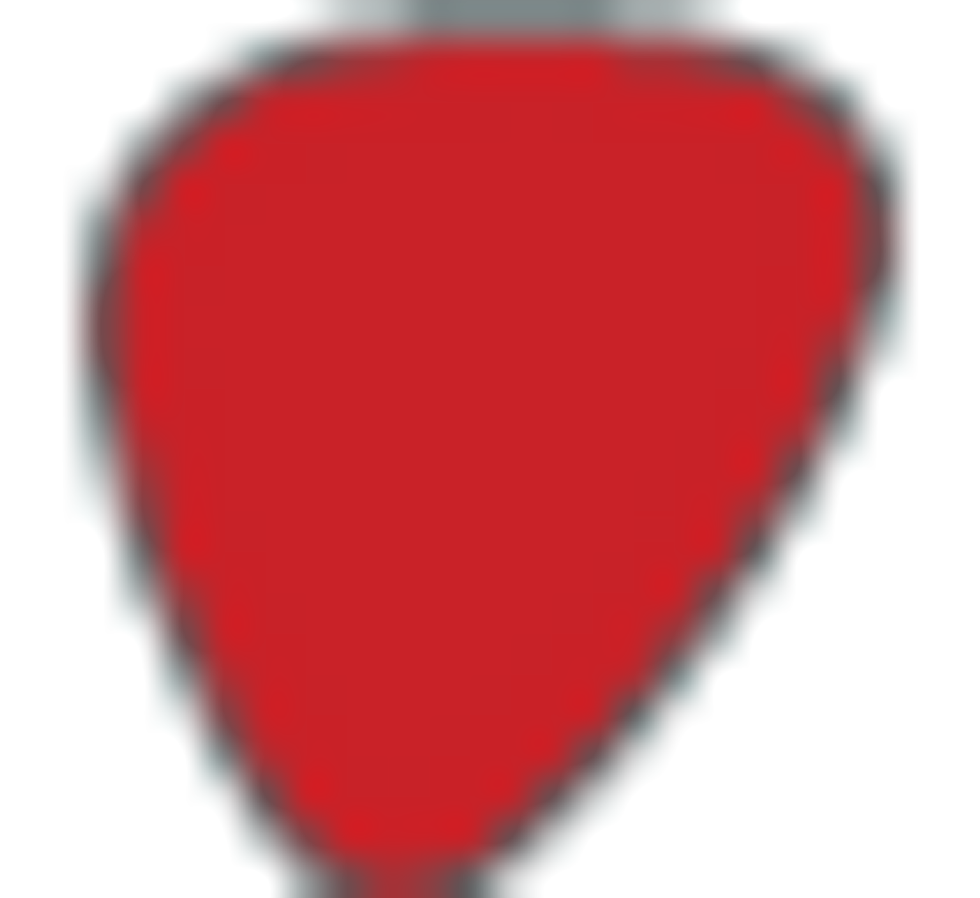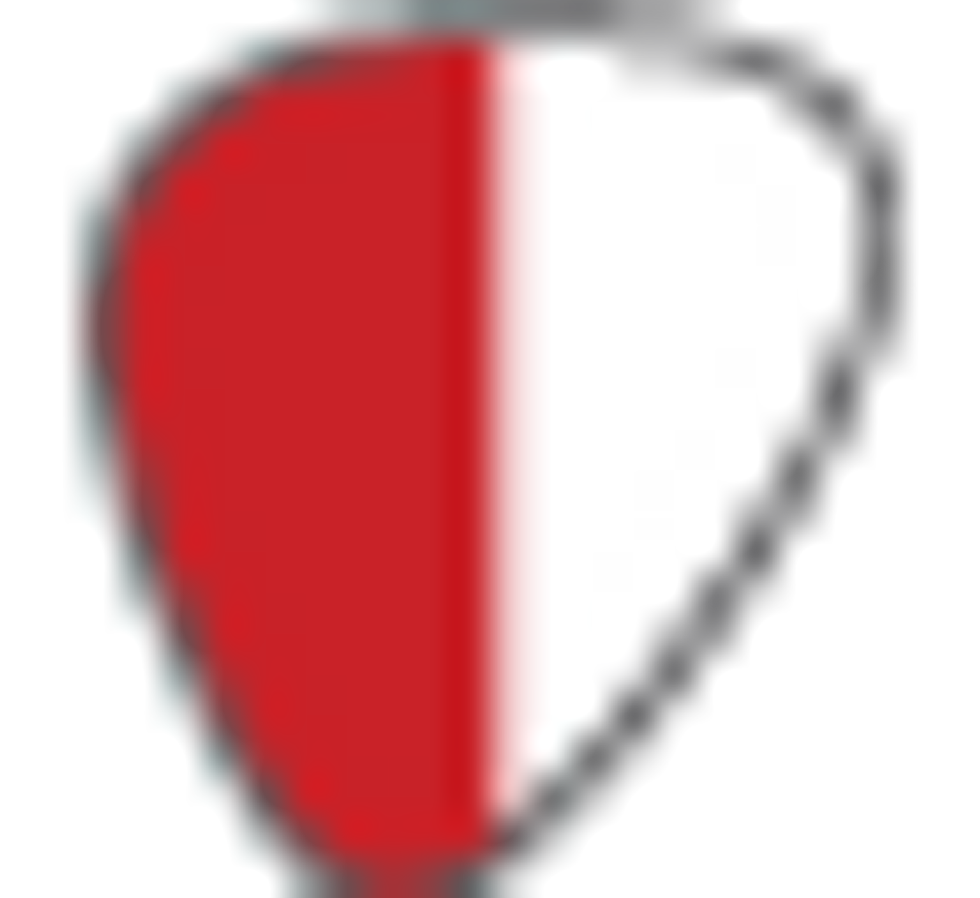 Value: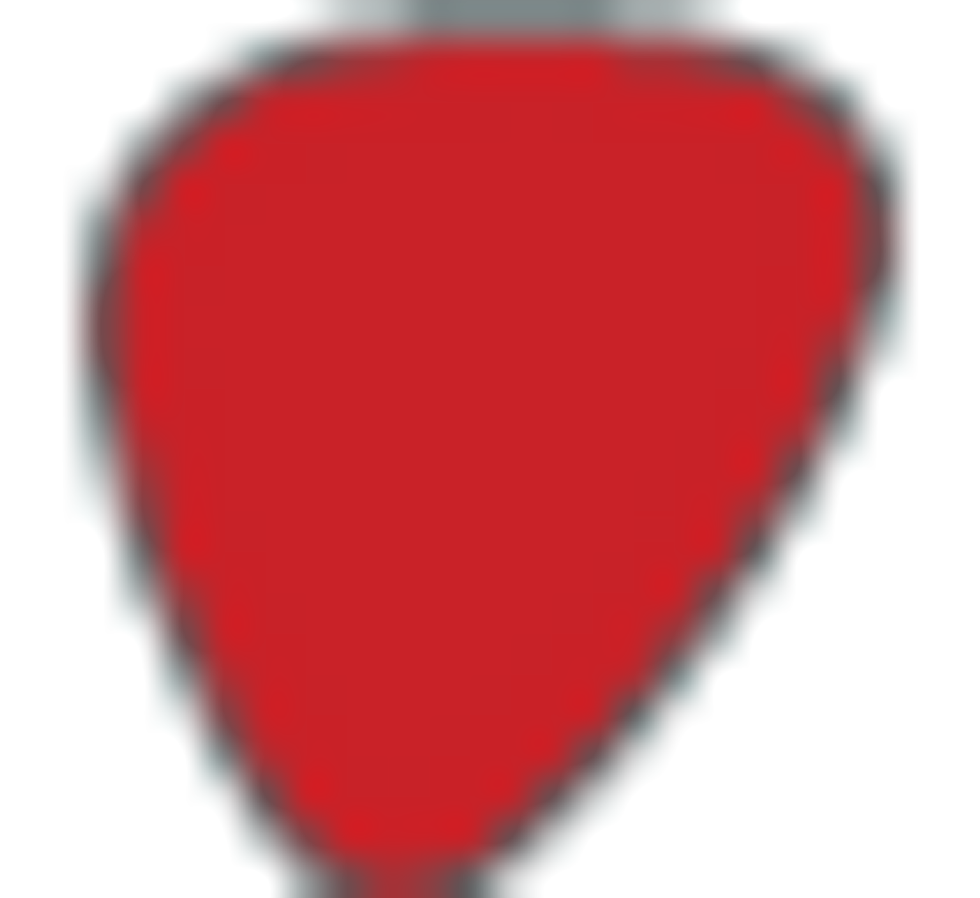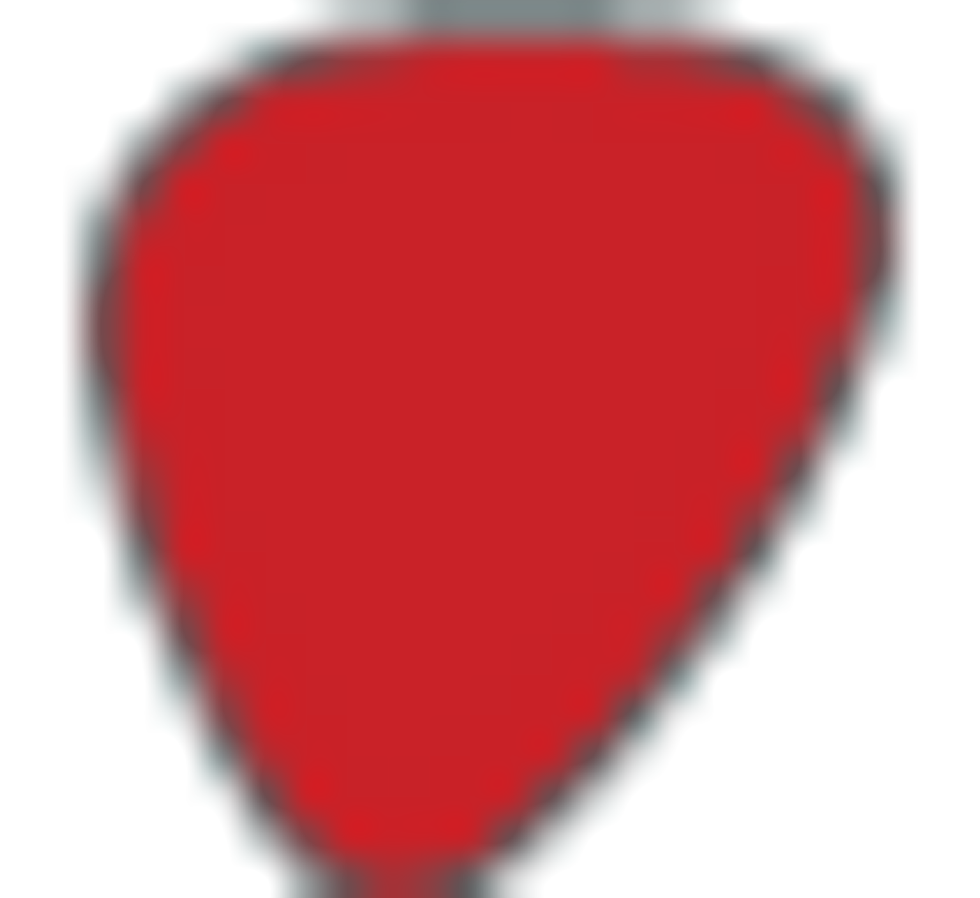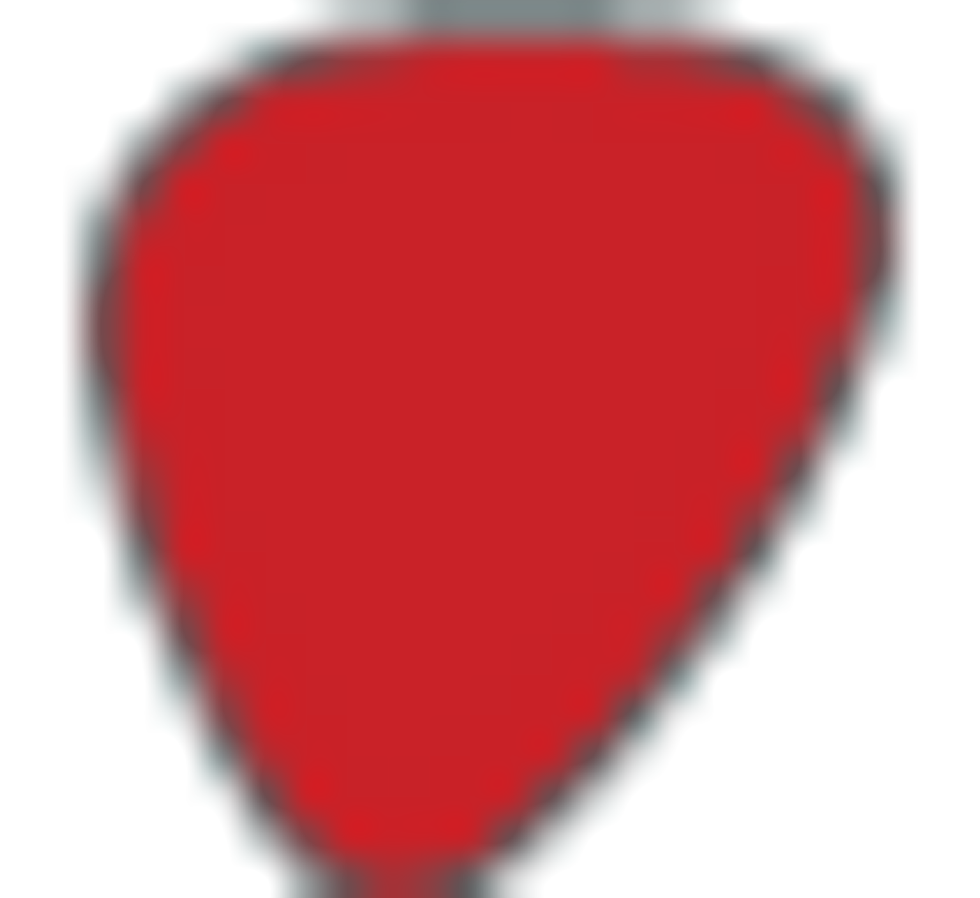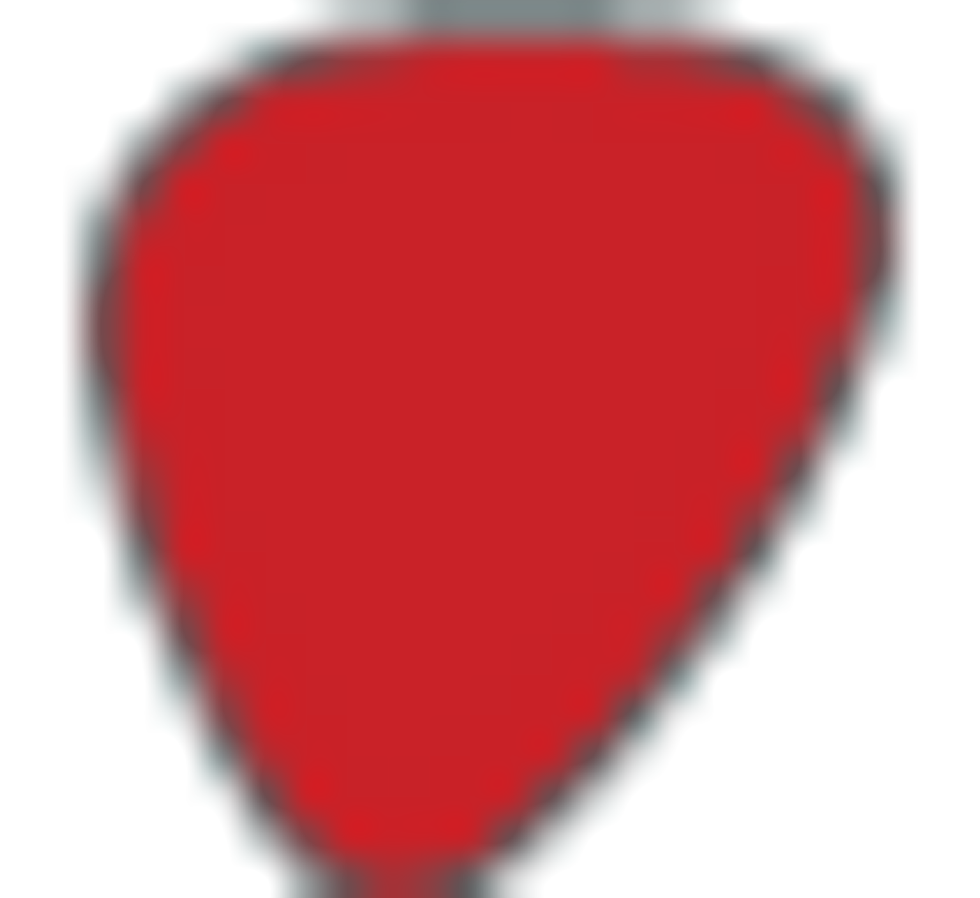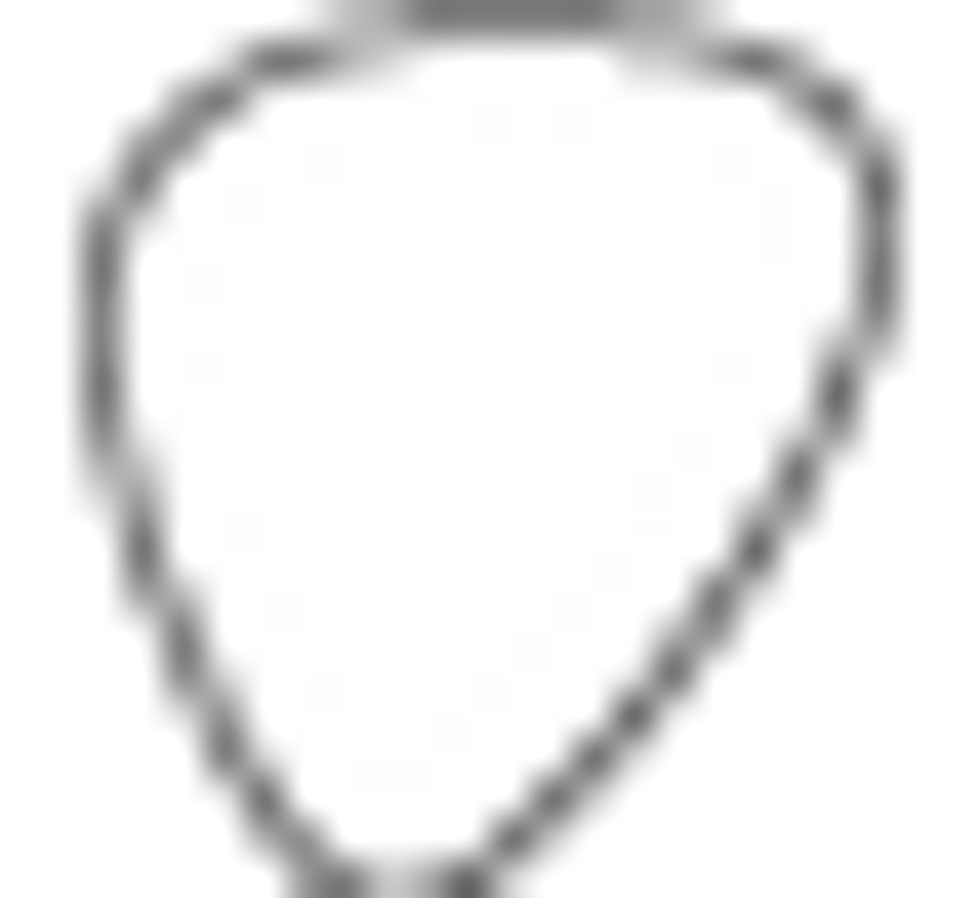 Street:
$3255
Mike Lull Custom Guitars
mikelull.com
Both fingerstyle and pick players will feel right at home with the JT5-24. The 35" scale and string spacing—which you'll recall I thought would bother me initially— ended up not being an issue at all, and the neck was lightning fast. Although I personally don't play with a pick, the low B just loves the plectrum, and I could imagine the resulting sound all over rock records. The only drawback I could possibly foresee for thumpers out there is that the massive T-Bass pickups and the limited space between the neck pickup's housing and the neck might make it difficult to get under the strings and really dig in without banging the pickup covers. That said, I haven't seen a lot of bassist slapping away on a T-Bird lately, so it's probably not a big issue.
The Verdict
Mike Lull has been improving on traditional designs for years, and with the JT5- 24, he has taken some of those "what if " questions and moved the ideas into reality. The craftsmanship is undoubtedly topnotch, and the appointments are fantastic. It's like a T-bird, but without the T-bird elements that some players dislike. The contoured, J-style design will please players looking for that tone in a more traditional and ergonomic body shape.
In the end, I concluded that the JT5- 24 is most at home with the beefy tone from the neck pickup. While I appreciated being able to add a midrange spike with the bridge pickup, I found myself rolling it off more often than not. But in this case, that's not a bad thing at all.