Photo by Dena Gold
Fretless guitar virtuoso Gabriel Marin of instrumental rock trio Consider the Source joins editors and reader Dan Lynch to talk about them changes.
A: Lately, I find myself writing melodies over the 1–b3–b7–B6 [Editor' Note: Am7-Cmaj7-G7-Fmaj7] progression in a minor mode with all diatonic seventh chords. The voice leading within the chords is super smooth and I can write melodies of a few different moods over the same chords.

Current obsession: In the last few years, I've been really into Muğam, the classical music from Azerbaijan. It has so much fire and life in it, and is a very improvisational genre. There are elements of Persian and Turkish music in it, both of which I have played for a long time, but the Azeris certainly give it their own original flavor. The music is very passionate sounding, and the ornamentation and microtones are really exciting to me. It's been really fun translating that music to fretless guitar.
Jason Shadrick Associate Editor
A: I didn't really get harmony until I studied it deeply in college. One of my favorite progressions born out of that season was 1–b7–b6–5, which is a great way to practice descending dominant arpeggios, blues scales, and was copped by Setzer for "Stray Cat Strut."
Stray Cats in their strutting era.
Photo by Masao Nakagami

Current obsession: I'm working on an unannounced project that is really reinforcing my appreciation for being an eternal student. Seeing guitarists at the height of their success get real joy out of learning something new is just as inspiring as hearing a ripping solo.

Ted Drozdowski Editorial Director
Photo by Johnny Hubbard
A: I'm obsessed with D–G–F–D/G–Bb–D/Bb–A–D. I stumbled across it a few years ago when I was writing a song about the ghosts I live with—metaphorically—and it fit the haunting, haunted mood and my moderate-tempo fingerpicking. It comes from my fascination for Pink Floyd. Now, I've used variations for rockers and other tunes, to the extent where I need to roadblock it.
Current obsession: Gigs! I'm currently embroiled in a major creative project that's diverting my attention from booking and playing gigs, which is disappointing because I'm longing for the musical and mental health benefits I get from performing.
Dan Lynch Reader of the Month
A: I enjoy moving chords around in diatonic thirds, and using a passing chord to get there. Thirds can be pretty boring if you go straight there, so using a passing chord creates interest. For example: Cmaj7–B7–Em7–Dm7–Galt–Cmaj7–Cmaj7–E7–Am7–Fmaj7–Fm7–Cmaj7.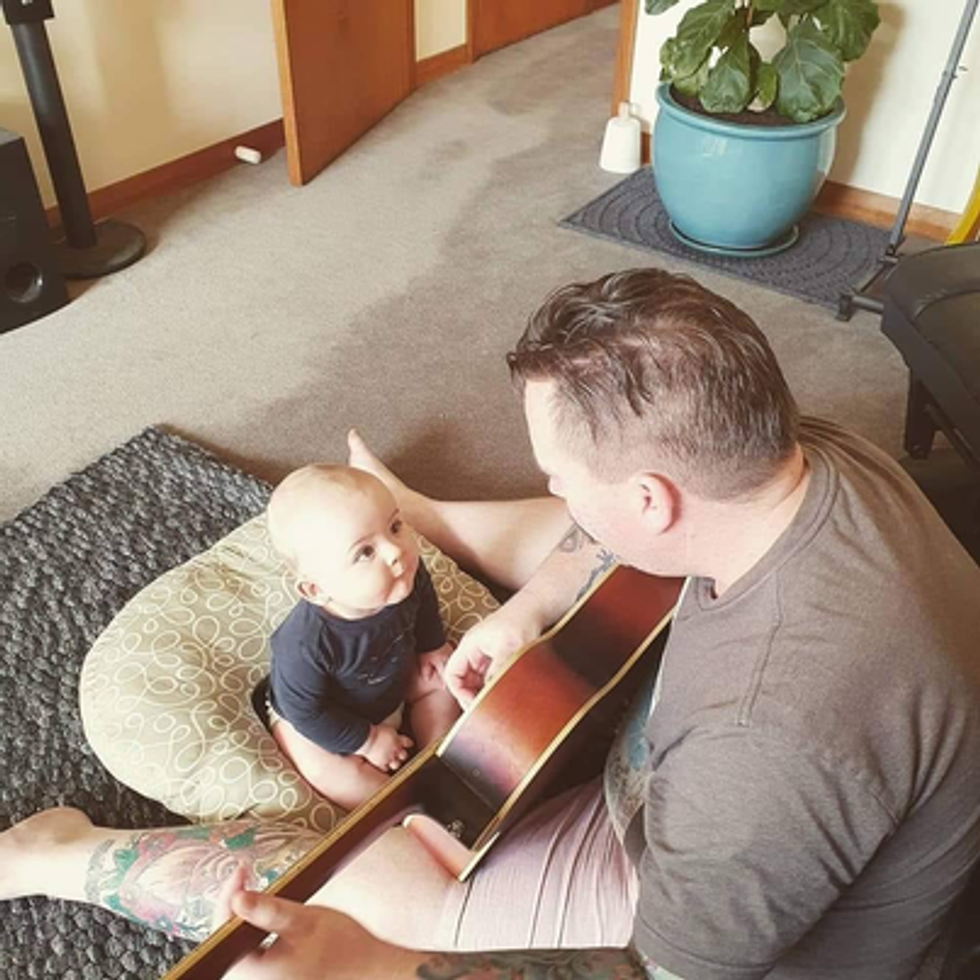 Current obsession: I have always found enjoyment not just in the playing of instruments but also in building and modifying them as well. Recently I have gotten into building my own pedals. It's just another part of the hobby/obsession, where I can relax and do something with my hands.