One of the top producers/engineers at one of the world's top tracking havens, Nashville's famed Blackbird Studios, shares tips and tricks on how to Introduce these classic effects to your mixes.
Hello and welcome to another Dojo. This time I'll discuss the differences between phasing and flanging and offer some advice on how better to use these effects in your recording and mixes.
First, what is flanging? Flanging gets its name from the glory days of tape machines. More specifically, the miles of spooled tape that was used to make records that were fed, and alternately collected, on metal reels—the outer edge of which was called the "flange." The earliest way to accomplish flanging was by synching two tape machines playing back the same exact audio material, and manually slowing down one of the machines by pressing a finger (or two) on the flange of the playback reel on one of the tape machines, releasing it, and listening to the characteristic "swoosh" as it raced back into synch with the other machine. Do this more than once, and you are "flanging."
Slowly run your hand up and down the length of the guitar's neck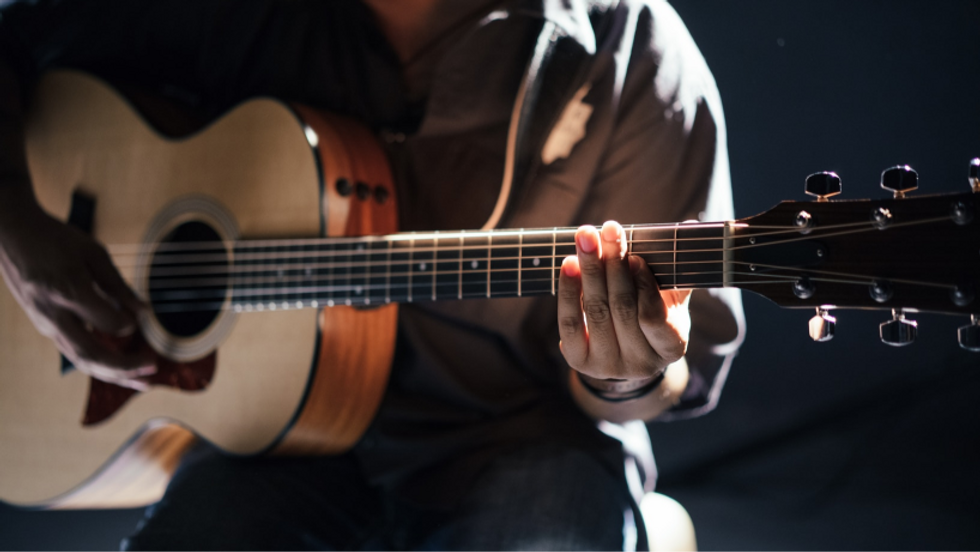 Turn the guitar over and check its heel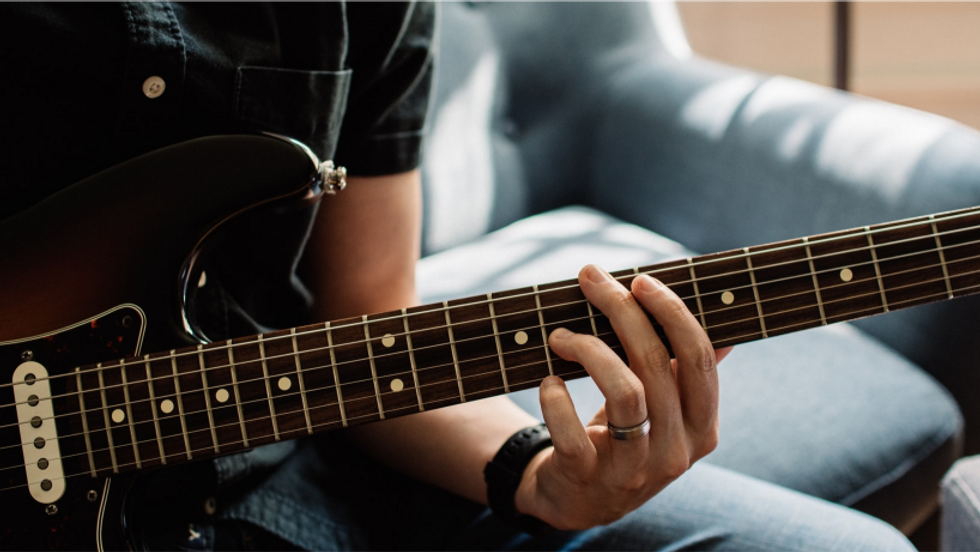 In contrast, phasing is accomplished by lining up a small group of non-linear, all-pass filters in series that react with frequencies in different ways. Look at Fig. 2. This shifts a particular frequency's wavelength ever so slightly (i.e., 250 Hz moving an eighth of a wavelength). By combing other filters reacting to different frequencies, and phase-shifting those wavelengths by random amounts, you get the comb-filtering that is characteristic of phasers.
Fig. 2
Both effects have similar sounds, characteristics, and controls. Today, most offer adjustable delay times in parallel or series, phase angles, LFO types, filter types, and delay lines at different degrees of phase that can be modulated in sync with your DAW's bpm.
Now, let me offer some basic jumping off points for you to begin experimenting with phasing and flanging. I particularly like using these effects on families of instruments (drums, grouped guitars, background vocals, strings, synths, loops, etc.) or on whole sections of mixes. Try this:
Guitar Basics For Every Beginner
Now that you've learned how to play guitar chords with the help of ChordBuddy, you're well on your way to learning how to play your favorite songs. In addition to helping beginners learn how to play guitar chords, ChordBuddy can help you learn essential guitar basics such as…
How to Tune A Guitar
How to Tune A Guitar
How to Tune A Guitar
Once you feel comfortable with playing guitar chords, you can begin to move on to something more challenging songs! The ChordBuddy training system (includes the device, app, instruction book and songbook) makes the process as simple and efficient as possible. Simply take off the colored tabs as you progress until you're able to play without the device.