Here's a collection of powered guitar cabs that will help your digital rig feel more alive.
The proliferation of all-digital rigs, from arenas and stadiums to your local pub, proves that it's not a passing fad and that today's tech offers killer tone. This lineup of juiced-up cabs offers a wealth of options at a range of prices.
Atomic CLR Neo MkII
Described as a "reference monitor for the stage," this 500-watt, bi-amplified system contains two drivers, a max peak output of 130 dB, and a wealth of XLR outputs and inputs.
$999 street
DV Mark DV Powered Cab 112/60
The Italian amp gurus' solution for digital rigs is a lightweight cab with a Pearl White NEO speaker and both balanced and unbalanced inputs.
$499 street
Friedman ASC-12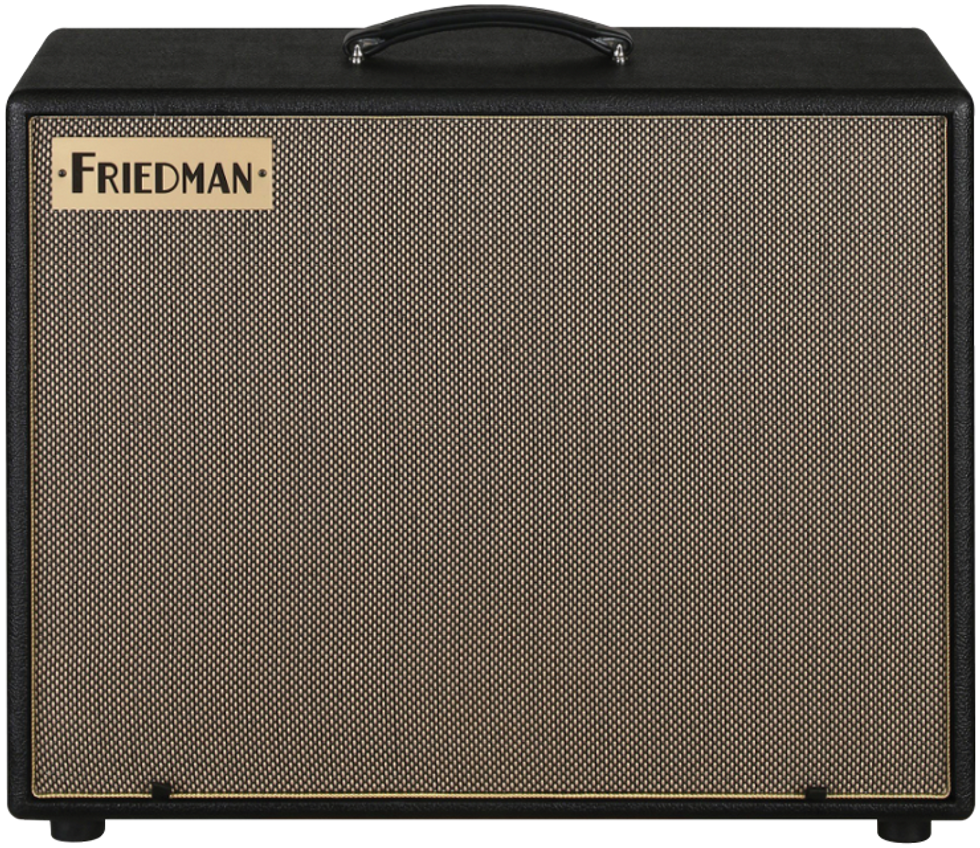 Built around a class-G 500-watt power amp, this proprietary design can work as a monitor, backline, or even as a PA. Around back it has a low-cut control, ground lift, level, and single input and output.
$999 street
ISP Technologies Vector FS8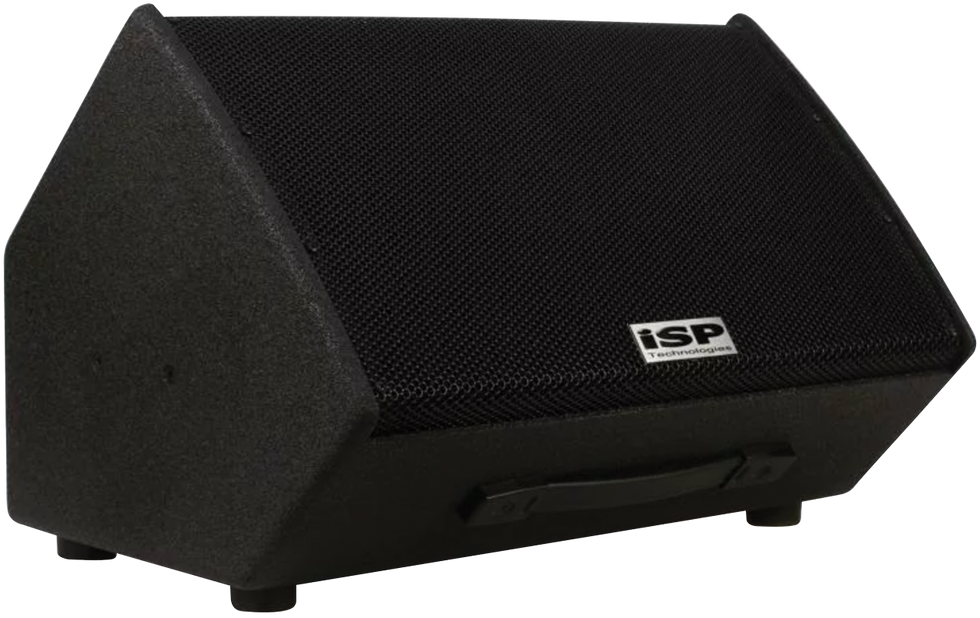 Tuned for deeper bass response and smoother high end, this compact floor monitor/guitar cabinet houses a 175-watt RMS power amp and dual XLR inputs.
$665 street
Headrush FRFR-112
This dual-input unit is stage-ready with a tilt-back design, XLR output, and a flat response 12" speaker. Bonus: It comes equipped with a contour EQ to suss out any pesky problematic frequencies.
$349 street
Laney LFR-112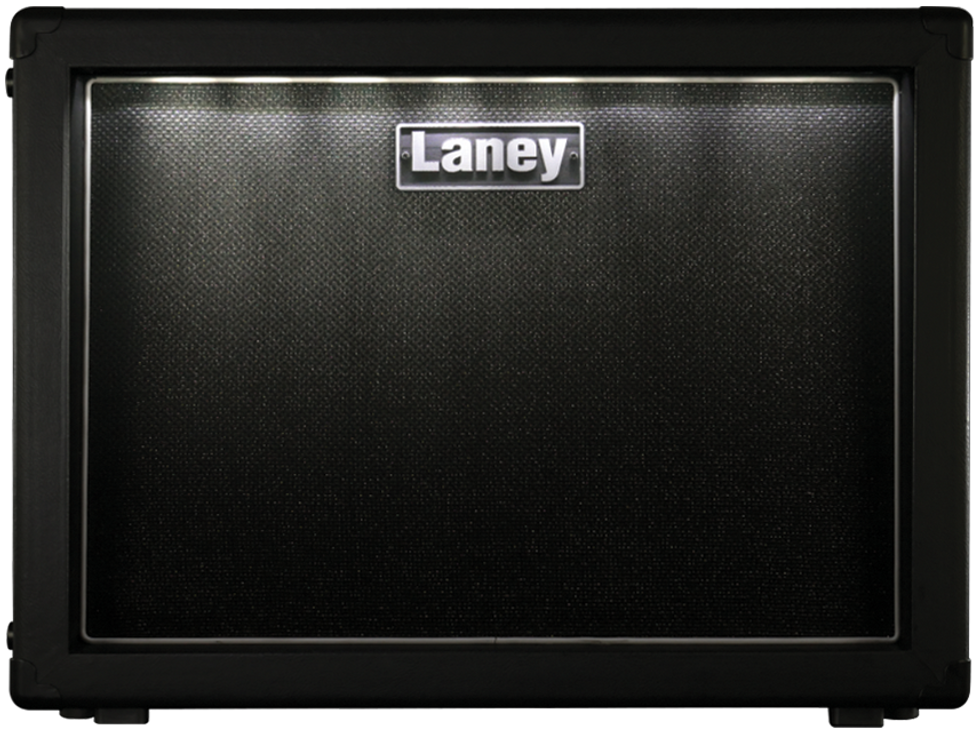 This active guitar speaker offers a cab emulated XLR output along with a custom driver and LaVoce compression driver. It also has an aux in for jamming along with your computer.
$649 street
Kemper Power Kabinet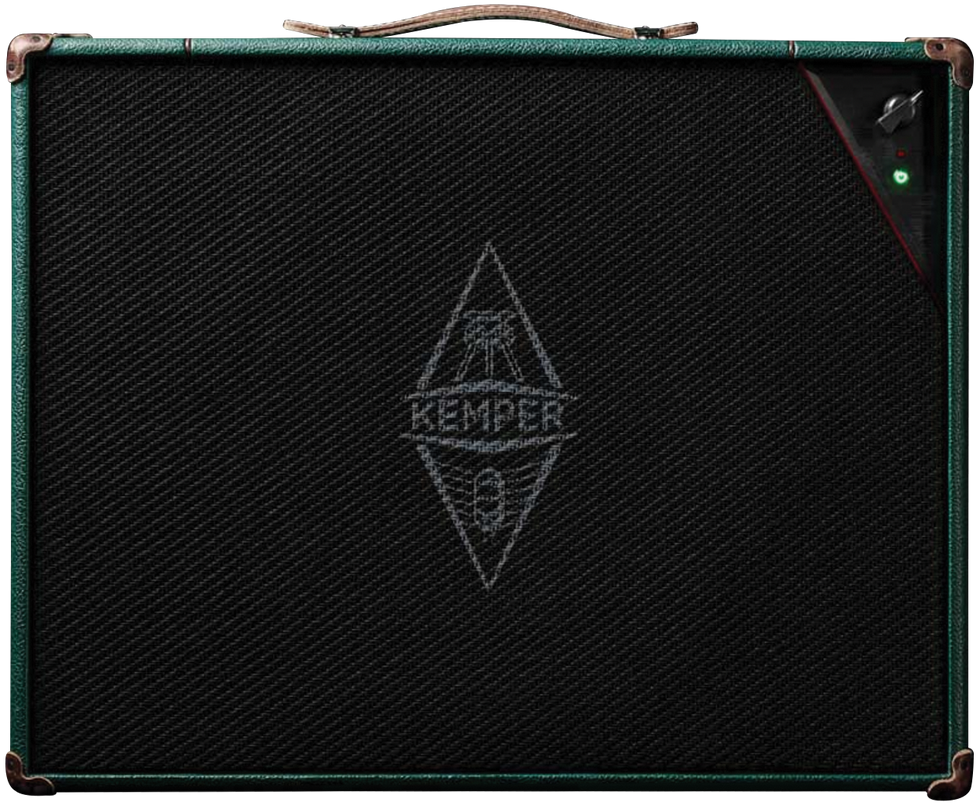 Inside this 1x12 combo sits a 200-watt setup that works exclusively with the company's popular Profiler and Stage units. It also offers 19 speaker imprints and the Celestion designed Kemper Kone, which is also available as a standalone speaker.
$789 street
Tech 21 Power Engine Deuce Deluxe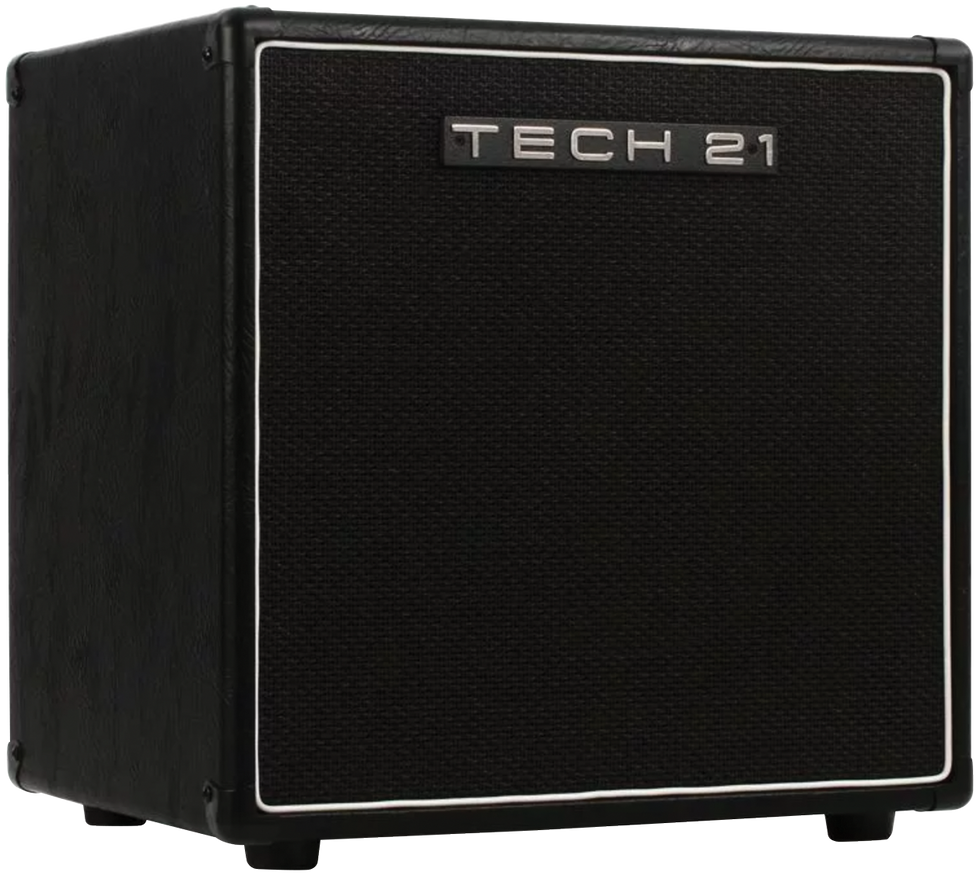 A 200-watt cab that's designed with a nod to the digital set, with a powerful 3-band EQ and a defeatable tweeter. It comes it at a manageable 29 pounds.
$449 street
Line 6 Powercab 212 Plus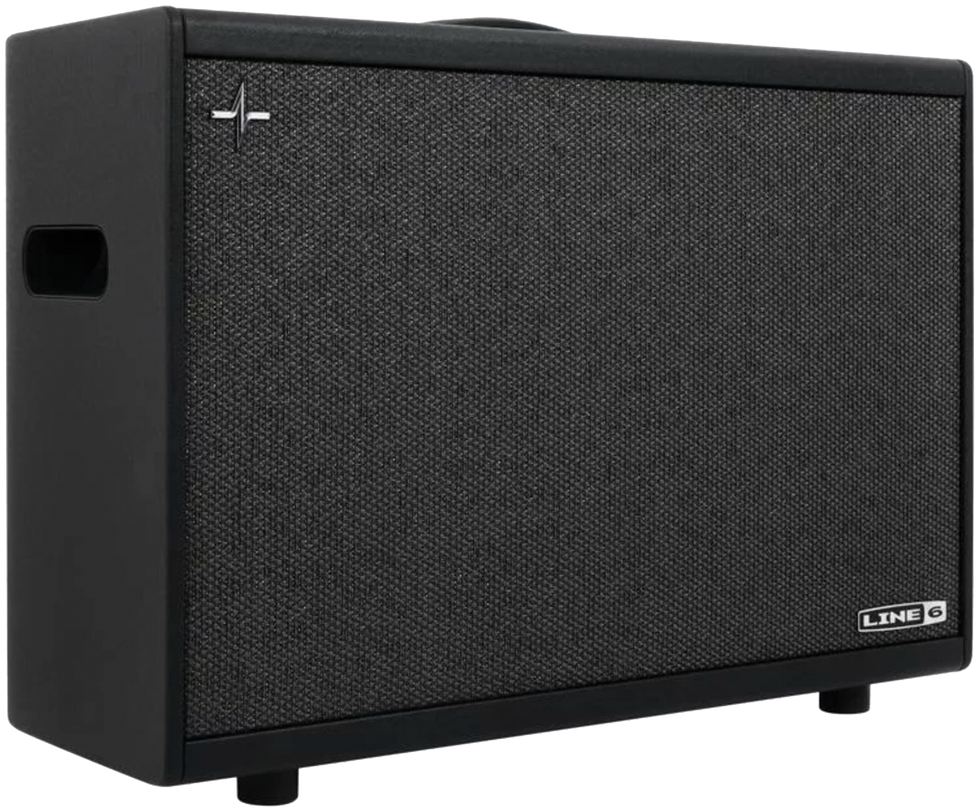 Need a more elaborate setup? This 500-watt, 2x12 is loaded with MIDI, dual outputs and inputs, 12 different onboard speaker emulations, and room for up to 128 of your own impulse responses.
$1,399 street
ValveTrain PowerTrain Studio 20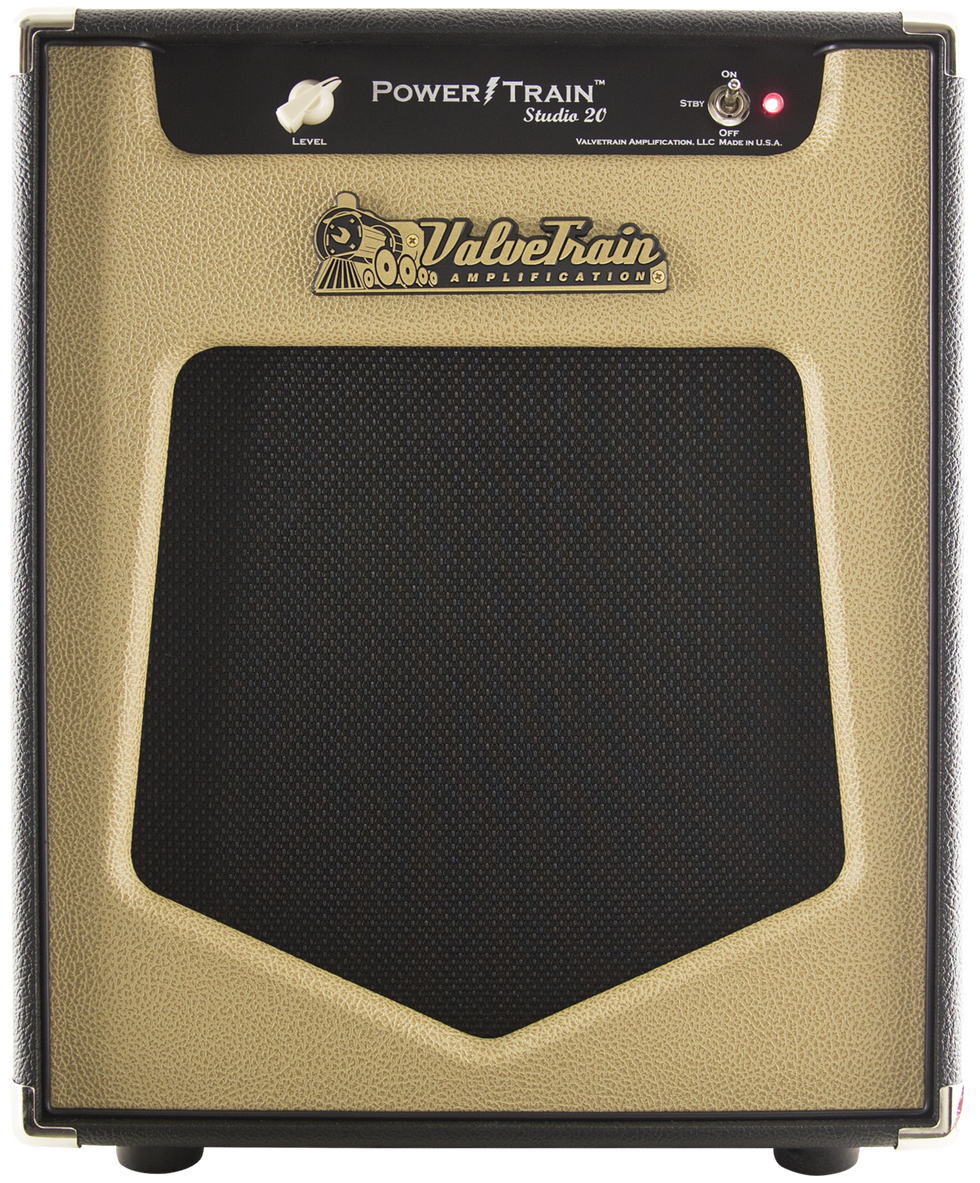 Going the digital route but still want the glowing glass? This loud and portable cab uses two 6V6 power tubes and a 12AX7 preamp tube. Another great feature is the dead-simple, 1-dial control panel.
$1,199 street
Kemper GmbH today announced the immediate availability of PROFILER OS 8.5 for all Models of the acclaimed KEMPER PROFILER digital guitar amplification and FX System.
PROFILER OS 8.5 supports the new PROFILER Rig Editor for iPadOS which allows for wireless control of the PROFILER Stage, Head, and Rack This adds another dimension of parameter editing and fine-tuning of guitar tone at home, in the studio, at rehearsal, and on stage.
The Rig Editor for iPadOS connects to the PROFILER Stage via the onboard WiFi Chip, either directly or via WPS and a local router. The PROFILER Head and Rack are supported via a local router. For this even multiple PROFILERS just can get connected with LAN cables to a wireless router. Is the iPad connected to the router via WiFi all the connected PROFILERS can be edited wirelessly.
Kemper Profiler Tutorials - Rig Manager iOS (english)
Everybody knows that fine-tuning guitar tone works best when standing in the sweet spot of the speakers, where all the magic happens. Rig Manager for iPadOS provides exactly that, in a portable yet powerful editor solution.
You can add, swap and modify effects using the intuitive graphical user interface. You only need one hand to optimize your PROFILER performance while the other one is holding that power chord. It was never easier to get your best tone out of your PROFILER. The Rig Editor for iPadOS also can be used simultaneously with the KEMPER Rig Manager.
​PROFILER Rig Editor for iPadOS Features:
CREATION AND MANAGEMENT of PERFORMANCES
Performances can hold up to five Rigs and prove extremely useful to live players for multiple reasons. In the upper section, you can rearrange and edit them on the fly.
CONTROLLING THE SIGNAL FLOW
Choose, select and edit all the effects on the signal chain. Control the amp stack, signal flow, and effects as well as the input and output section. Set up either a simple or sophisticated morph scenario in seconds. Use the spacious morph slider to simulate the movement of your pedal.
TURN A GENERIC RIG INTO YOUR INDIVIDUAL TONAL TREASURE
The entire lower half of Rig Manager shows a visual representation of the Rig you're currently playing. Using the Editor, it was never easier to adjust details of the Amp Stack or try out alternative effects and settings. Dive deep into a Rig and edit every aspect of how it sounds and how it reacts to your playing.
The PROFILER OS Version 8.5 for all PROFILER models is available from the KEMPER Website for free: https://www.kemper-amps.com/downloads
The PROFILER Rig Editor for iPadOS is available from the Apple App Store for free: https://apps.apple.com/de/app/rig-manager-profiler-editor/id1532734914
Further information:www.kemper-amps.com