Jared James Nichols joins us in setting goals for our guitar playing in 2023. Plus, current obsessions!
Q: What is your New Year's guitar resolution for 2023?
Jared James Nichols—Guest Picker
Photo by David McClister
A: I have one! It's something I've been thinking about a ton. I want to slow down and be more in the moment with my playing. Now, don't take me wrong, I don't mean "slow down" in terms of speed or my career. I wanna live in my performances, treating every single note with focus, power, and intent. 2023 will be the year for me to sing through my guitar.
Jared James Nichols' Current Obsession:
My current obsession is listening and jamming along with bootlegs from my favorite band, Mountain. I recently unearthed a treasure trove of bootleg concerts from 1969-1974. SO KILLER. I've been into Leslie West's playing forever, but these shows have literally blown my mind. His playing, tone, and attitude are on a different level in this era. So inspiring!
Dominic De La Cerda—Reader of the Month
A: One of my guitar New Year's resolutions for 2023 is finally being able to start recording my guitar tracks on a new laptop. I bought a Scarlett Solo 3rd Gen interface in January this year and used it once. I also want to get into the 8-string world. I just found out that Harley Benton finally has a warehouse in the U.S. I watched a video about how you can order Harley Benton guitars from Reverb, to get them from the U.S. warehouse. If anyone has ever played the R-458, how comfortable is it?
Dominic De La Cerda's Current Obsession: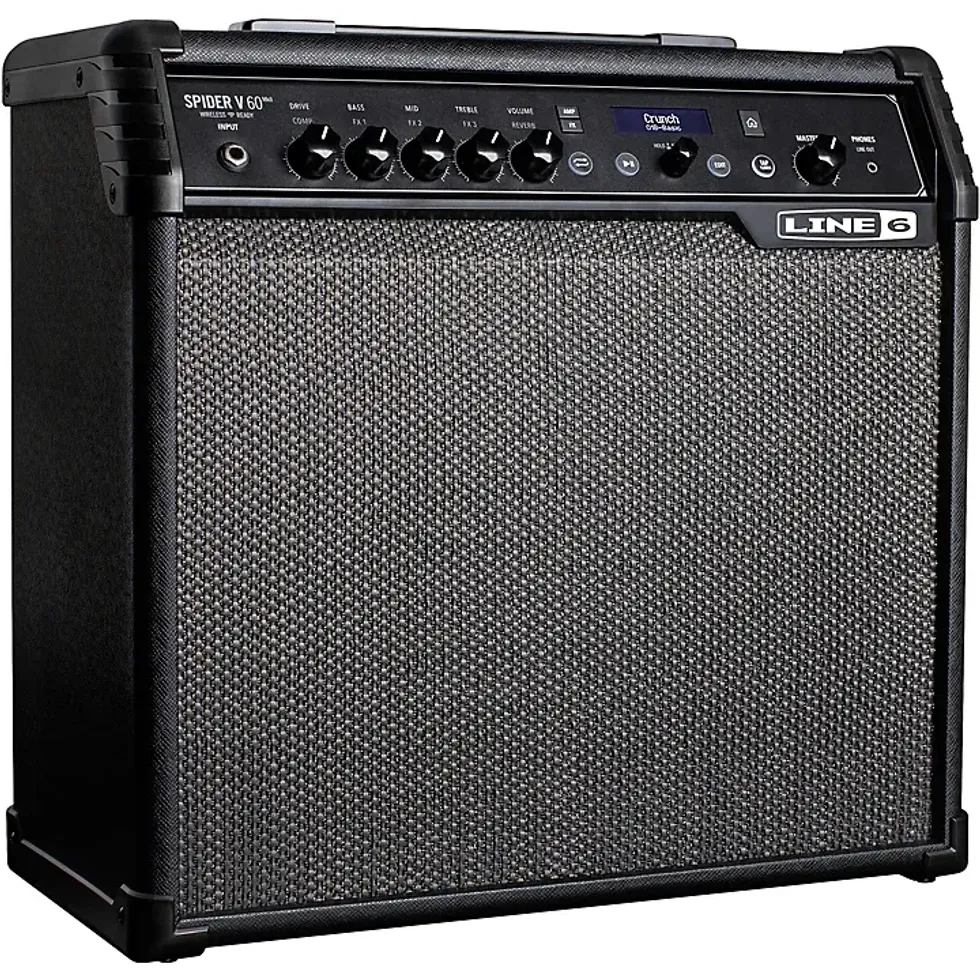 I bought a new rig back in July: a Line 6 Spider V 60 MkII. Almost bought the Catalyst 60, but wanted the Spider V 60 MkII, due to its built-in looper, drum loops, 128 presets, and more than 200 cab and amp models.
Kate Koenig—Associate Editor
Photo by Seva Jagat
A: It's my goal for 2023 (or, as soon as possible) to become comfortable with playing more elaborate fingerpicking songs onstage, which basically means getting over some fingerpicking-specific stage fright. I've been a lifelong fingerpicker, but don't normally feature fast-paced, thoroughly picked songs in my performances, so I'll be onstage and get so in my head that it's like I've never done it before. That would be a nice thing to get over … but I think I'm making progress!
Kate Koenig's Current Obsession:
My current obsession is a perennial one for me: Nick Drake's C–G–C–F–C–E tuning. It's been my ambition recently to write enough songs in this tuning that it would justify preparing a second guitar to be used in a set. I've also been trying to implement the fingerpicking pattern Drake uses on his cover of Bob Dylan's "Don't Think Twice, It's Alright"—just a simple, handy picking template. However, I want to avoid overusing it, so I've been trying to research and possibly invent alternatives!
Jason Shadrick—Associate Editor
A: Around this time each year I really try and recommit myself to the fundamentals: tone, time, taste, and touch. Those are the common threads that connect our favorite guitarists. I spend time quietly relaxing as much as I can while playing simple phrases where I can really connect with the notes. Maybe it's more of a musical meditation, but it works for me.
Jason Shadrick's Current Obsession:
While preparing to teach at Joe Satriani's guitar camp, I went back through his catalog and rediscovered his self-titled album, which is about as close to a blues album as Satch has ever made. For years I would watch the documentary about this album before school. The band was incredible: Nathan East, Andy Fairweather Low, Manu Katché, and Glyn Johns producing. I learned a lot and still hear little nuggets that inspire me.