Photo by Paul Thomas
Bassist Julie Slick and reader Dan Hanson join PG staff members in sharing about the fresh listening experiences they'd love to revisit.
What band or artist do you wish you could hear again for the first time?

Julie Slick
A: Remarkable sensory experiences are like time travel, and for that reason I hold a very special place in my heart for Massive Attack's Heligoland. I first heard its single "Paradise Circus" at Andrea Pellegrini's mastering studio outside of Florence, Italy, during my first year as a nomad. I fell in love instantly.
Current obsession: Emma Ruth Rundle. I met her during one of those nomad years on an excursion to L.A. We became friends before I'd even listened to her music, which is probably a good thing because I totally would have fan-girled out over her incredible art, which is inspiring, impassioned, and pure.
Photo by Allan Wan
Luke Ottenhof - Assistant Editor
A: Frightened Rabbit blew the doors off of indie rock for me. Their most popular work is folksy, anthemic indie rock, but the imagination in composition, and especially in Grant Hutchison's percussion and timing, really made me reconsider what a great song could consist of, and how far outside the lines you could color while still producing a sing-along, dance-along alternative-rock record. I'd love to experience that realization of possibility again.
Current obsession: I've been learning about the labor organizing efforts of music workers through the past century, in particular the massive AFM strikes of the 1940s, when musicians fought back against labels hoarding the profits from the latest technology: recordings. The more things change, the more they stay the same.
Connor Wade - Digital Experience Manager
A: I wish I could experience Annie DiRusso's music again for the first time. After a chance introduction scrolling TikTok, her grungy indie-pop tracks have consumed my life. Songs like "Don't Swerve" helped me through the pandemic, and I'm excited to see what this Nashville-based songwriter does next.
Current obsession: I've been digging up some of my favorite songs from Arctic Monkeys after hearing about a friend's recent experience seeing them live. This obsession is very nostalgia-fueled, as their first full-length came out during my high school years, but it's been inspiring to realize how much they unconsciously influenced my playing.
Dan Hanson - Reader of the Month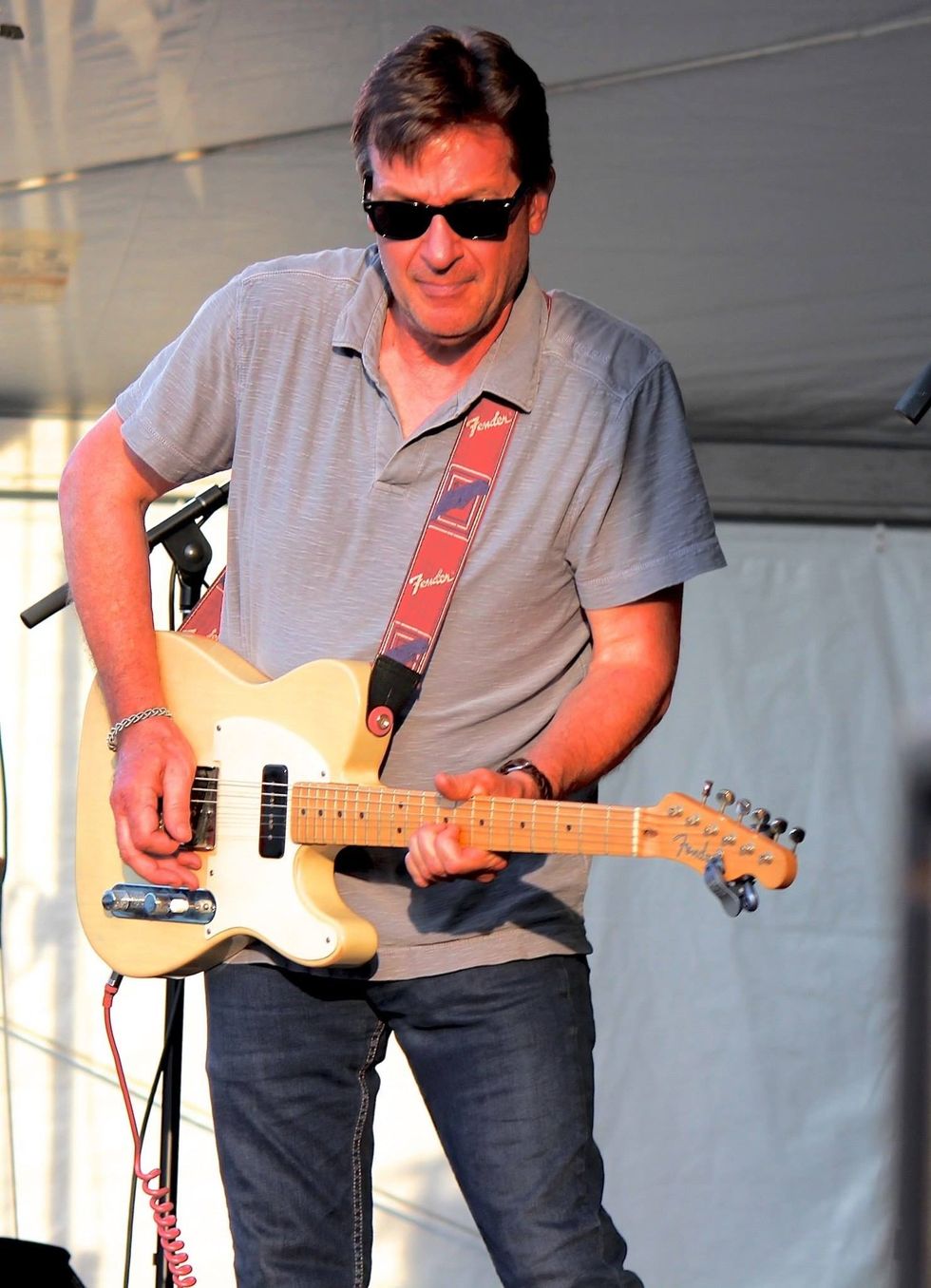 A: Mountain. Leslie West's guitar sound reverberates with me to this day! A Les Paul Jr. with a P-90 pickup through a Sunn PA amplifier! His fat tone, sustain, and vibrato were shockingly perfect! His delicate volume-swell 'violin' sections in his solo "Dream Sequence" were indeed dreamlike!
Photo by Frank Schwichtenberg
Current obsession: The 1962 duet album Undercurrent with Jim Hall (guitar) and pianist Bill Evans: I'm not a jazz-musician by any stretch...but their instinctive, intricate musical conversations gently force you to just listen and absorb the beauty of the music and not think about how they're doing it.