Stompboxtober is back for 2023! Enter here for your chance to win a Hotone Ampero Mini! Hurry, enter by tomorrow at 11 AM central for your chance to win!
Hotone Ampero Mini
Ampero Mini is the smallest guy in our Ampero family so far, offering you uncompromised Ampero sound in an ultra compact aluminum case.

✪ Ultra compact amp modeler & effects processor
✪ Powerful dual-core DSP platform ensure Ampero-grade tone quality
✪ CDCM & F.I.R.E. modeling system ensures high end tonal expressiveness and realistic playing experience
✪ 24-bit signal processing, 112dB S/N ratio
✪ Iconic touch screen operation and straight-forward UI for intuitive control
✪ Editable effect chain
✪ USB-C port for firmware upgrading, loading/editing/managing effects/IRs via free Mac/PC software or for use as an USB audio interface
✪ Up to 9 simultaneous effect modules
✪ Selected effects from stunning Ampero effects library including: -100+ CDCM HD & F.I.R.E. based amp, cab, legendary pedal models -Next-gen mic position and microphone type simulations -Selected Hotone original effects (drive/dynamic/filter/mod/delay/reverb models and more)
✪ User custom IR loader with 3rd party IR support
✪ Specially designed input jack for both electric and acoustic instruments
✪ 198 presets
✪ Ampero-style acoustic effects and patches
✪ Built-in drum machine with 100 patterns
✪ Built-in looper with max. 100 seconds recording time ✪ Authentic stereo output processing ✪ External controller jack for connecting external footswitches/pedals ✪ Customizable main display modes and theme colors and UI language
✪ Road-ready, light-weight aluminum casing
✪ 9V DC power supply
Dimensions:134mm (W) × 120mm (D) × 49mm (H)
Weight: 529g
Hotone
Mojotone's new pedal kit lineup debuts with four different models, inspired by the classics.
Mojotone's pedal kits include internal diode clipping switches. These switches allow you to tailor your sound via clipping positions.
"Our pedal kits are the perfect blend of innovation and tradition," Michael McWhorter, CEO at Mojotone. "We understand that musicians value both classic tones that have shaped music history and the desire to push boundaries with modern, customized tone. With Mojotone's pedal kits, you get the best of both worlds."
Features
Key Highlights of Mojotone's Pedal Kits:
Entry Level Kit Builders: Spend less time building and more time creating music.
Versatile Sound Options: Explore a range of tones with internal diode clipping switches.
Quality Craftsmanship: Mojotone's reputation for high-quality gear in every component.
Endless Creativity: Mojotone pedal kits are your canvas to craft unique tones that stand out.
BB-OD
$70.00 Smooth transparent gain from boost to overdrive. 3-way voicing switch lets you dial in the articulation from this British born modern legend.
TS-OD
$70.00 The classic green overdrive sound. Hard hitting midrange with multiple diode clipping options to push your tone to the perfect break up point.
RT-OD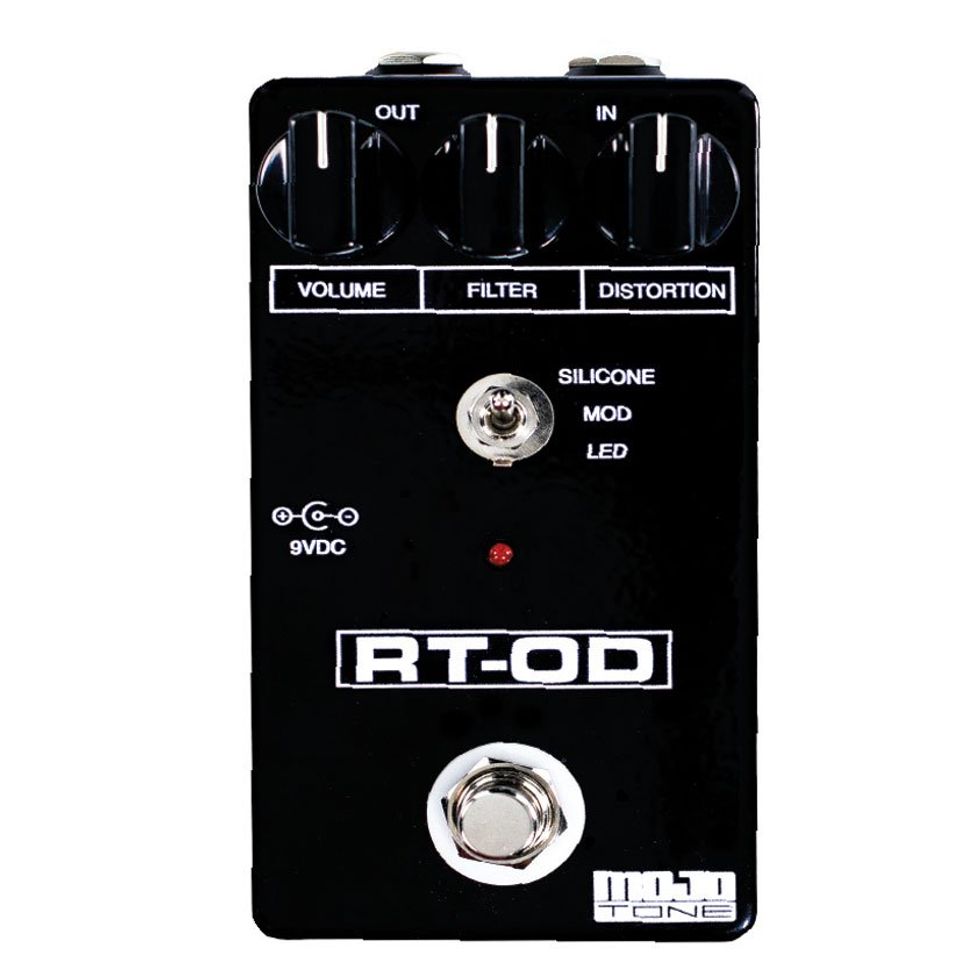 $70.00 Edgy, aggressive distortion with a full sweep filter for tonal variety. Go from punk to thrash with this historic revamp.
BM Fuzz
$70.00 Iconic thick and rich fuzz tones with adjustable mid attack. A plethora of saturation on demand from this Russian inspired juggernaut.
Guitar Pedal Kits By Mojotone for DIY Guitar Effects