Nicole Atkins and PG editors share favorite memories from the last concert they attended. Plus, current obsessions!
Q: What was the last concert you went to? Describe the best moment.
Nicole Atkins—Guest Picker
A: It was Spoon in Wilmington, North Carolina. I went to see them the night before in Knoxville, and their opener got Covid, so I hopped on their bus and opened for them the next day and just used Britt Daniel's guitar. He let me sing "Jonathan Fisk" with them, and it's one of my favorite songs!
Spoon "Jonathan Fisk"
Thank god I had the day off. It felt like my birthday! Spoon are one of those special bands that make every album and play every show like they did not come to fuck around. They're very inspiring to me.
Nicole Atkins' Current Obsession:
Sam Cooke's version of "Unchained Melody." It's low and slow and breaks your heart in the best way. Anytime it comes on, I'm completely absorbed in it. Also, a lot of Rodgers and Hart songs are entering my wheelhouse lately, and I need those feeling changes in my music right now. It makes me wanna scream!
Chris Laney—Reader of the Month
A: In April 2019, I saw Buckethead at the National in Richmond, Virginia. I took a painting with me, specifically for Bucket, hoping to hand it to him. I got a position in the front row, on the right side, and enjoyed the show from the best perspective possible.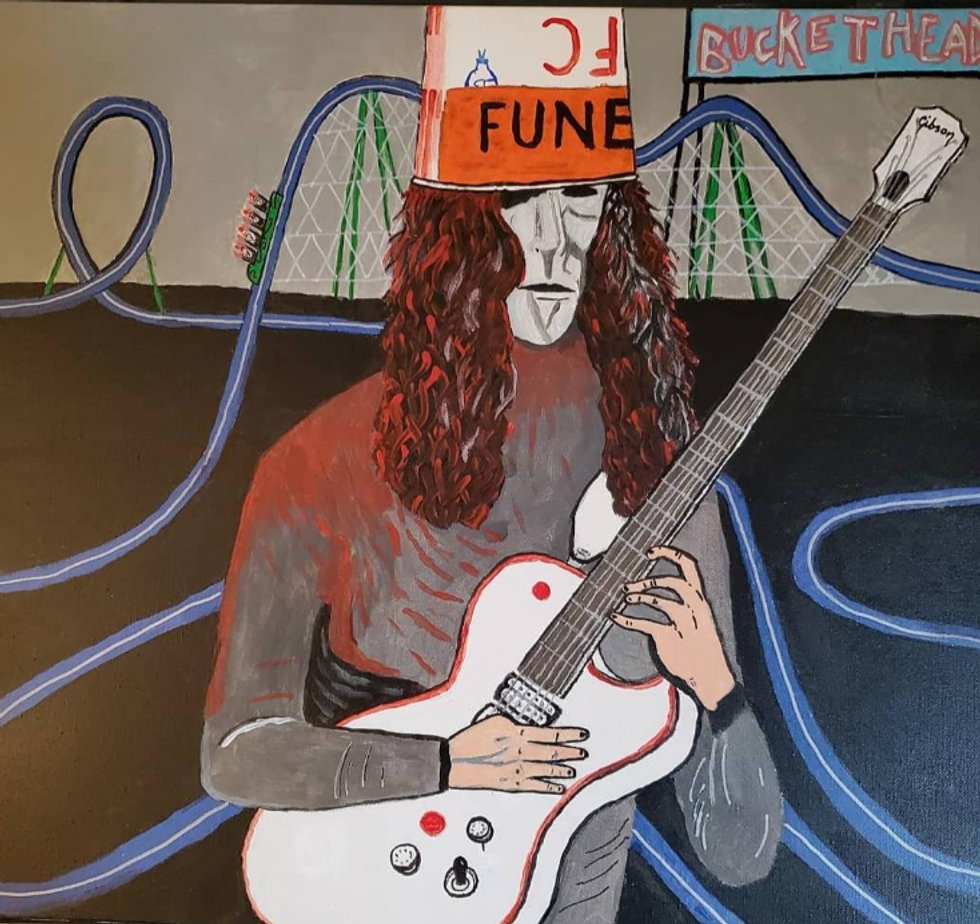 About a third of the way into the show, Buckethead gave out toys to fans upfront. As he got closer to me, I edged the painting to where it was partially resting on the stage. He approached me and took the painting! He took it back to his amp setup, and P-Sticks eventually displayed it behind the amps where a good portion of the crowd could see it. After that, Buckethead came back and gave me a bag of magnetic letters and shook my hand. It was amazing to interact with someone I looked up to, literally and figuratively. I consider it the best concert experience ever, with meeting Joe Satriani coming in as a close second.
Buckethead - Full Show, Live at The National in Richmond Va. on 4/5/2019
Chris Laney's Current Obsession:
Sweep picking. Cramming so many notes into such a short space and making it flow is hard, but so big of a payoff when it finally happens.
Shawn Hammond—Chief Content Officer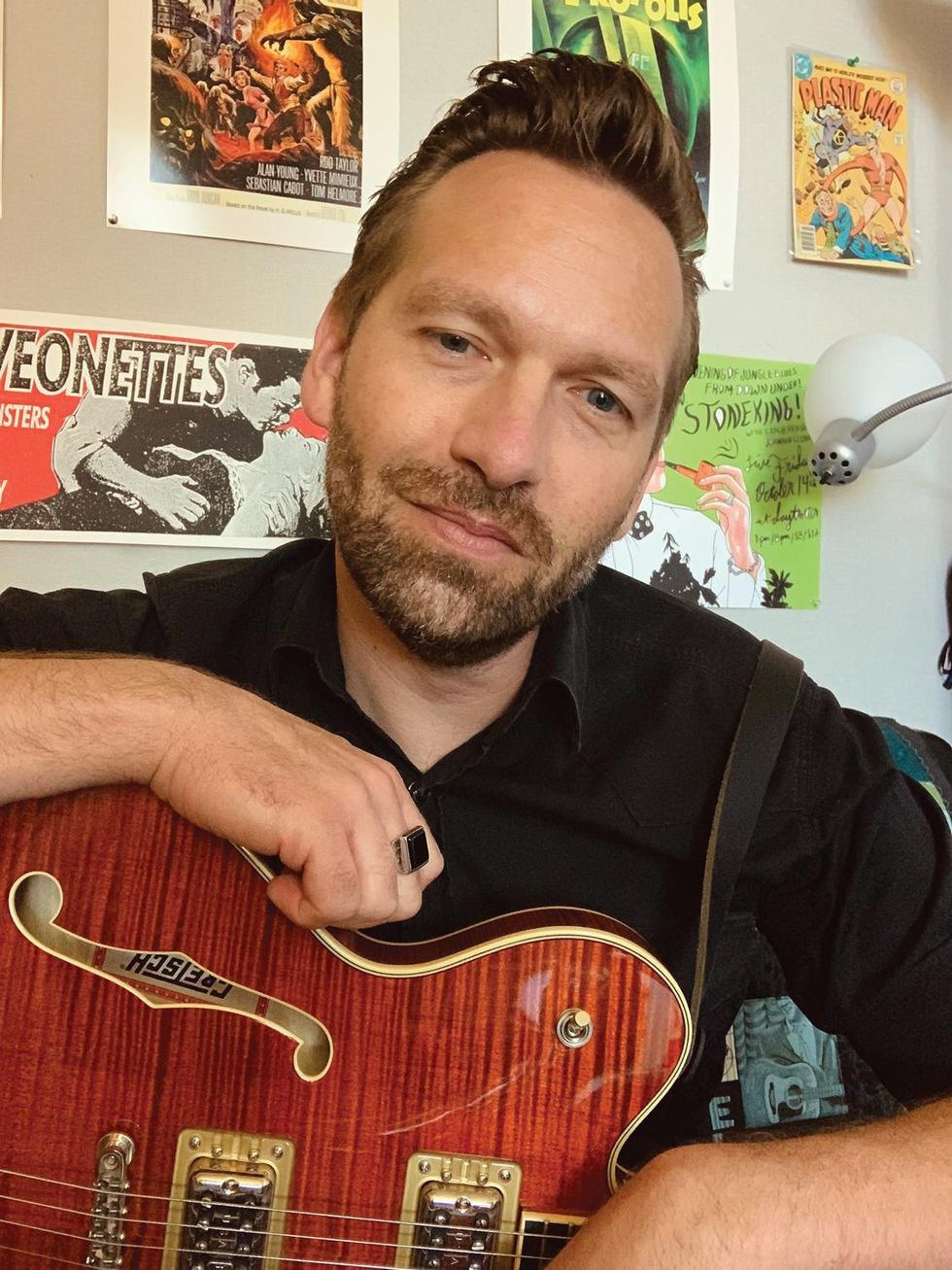 A: As a longtime fan of Together Pangea, I was super excited to see them play the Maintenance Shop in Ames, Iowa, earlier this summer—especially after Covid's long live-music drought. Their show was energetic and spot-on in every way, but even cooler was the fact that opening band Tropa Magica—which none of us had even heard of before—blew our minds.
Their hypercharged, incredibly nuanced blend of psych, punk, and cumbia alone would've made the four-hour round-trip drive worth it.
Tropa Magica's David Pacheco on the Power of Distorted Delays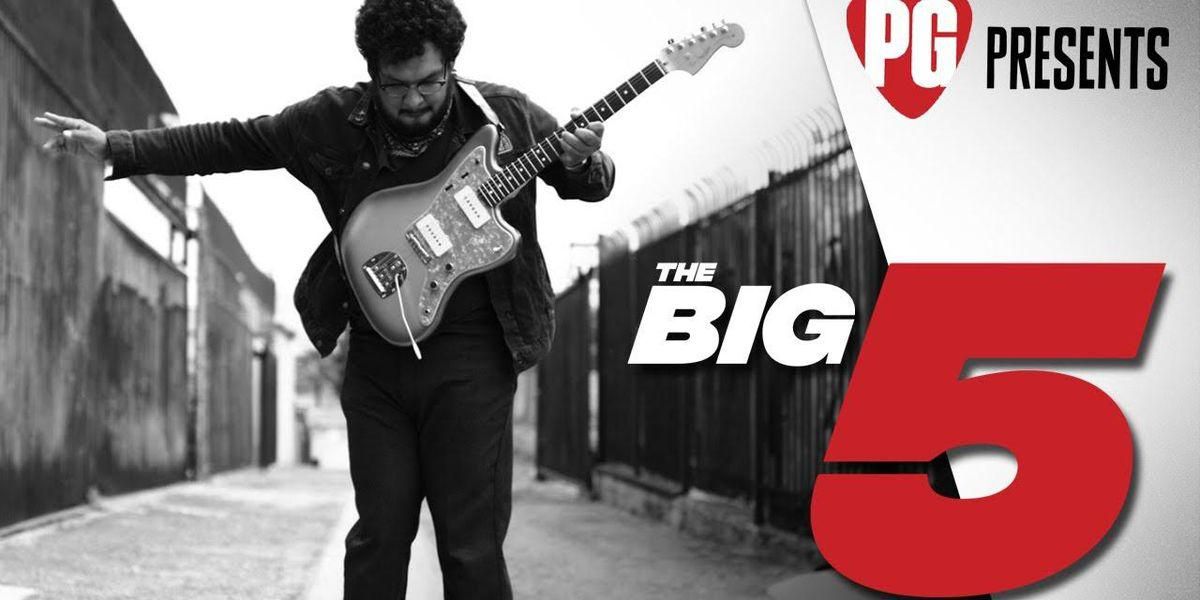 Tropa Magica's David Pacheco on the Power of Distorted Delays
Best moment: Band founders/brothers David and Rene Pacheco holding their Tele and red Nord Electro keyboard, respectively, aloft behind their heads and playing a mighty fucking crescendo in front of the venue's medieval-church-style stained-glass backdrop.
Shawn Hammond's Current Obsession:
Continuing to learn how best to ride the wild beast of hollowbody guitar at high-ish volumes.
Jason Shadrick—Associate Editor
A: About a month ago, I caught Bela Fleck's touring bluegrass festival that he put on with Sam Bush and Jerry Douglas. All three bands were loaded with all-star pickers, and seeing Bela, Sam, Jerry, Sierra Hull, Bryan Sutton, and Michael Cleveland at the same time was incredible.
Where else can you see bluegrass legends rip off solos over a 5/4 groove in Bb?
Béla Fleck - Wheels Up (Live)
One of the absolute highlights was Justin Moses, who stepped up and played Dobro alongside Jerry, banjo alongside Bela, and fiddle alongside Michael—and kept up with all of them.
Jason Shadrick's Current Obsession:
Fundamentals. Every once in a while, I need to go back and break down my technique, fretboard knowledge, and improvisation skills to their bare bones. I then turn to transcribing because it's all about vocabulary and sound for me.