The Blue Book of Electric Guitars, 11th Edition
Author: Zachary R. Fjestad $34.95 bluebookinc.com As you're probably aware, Premier Guitar is a magazine. We are journalists, or at least gearheads masquerading as journalists. Yet, we can count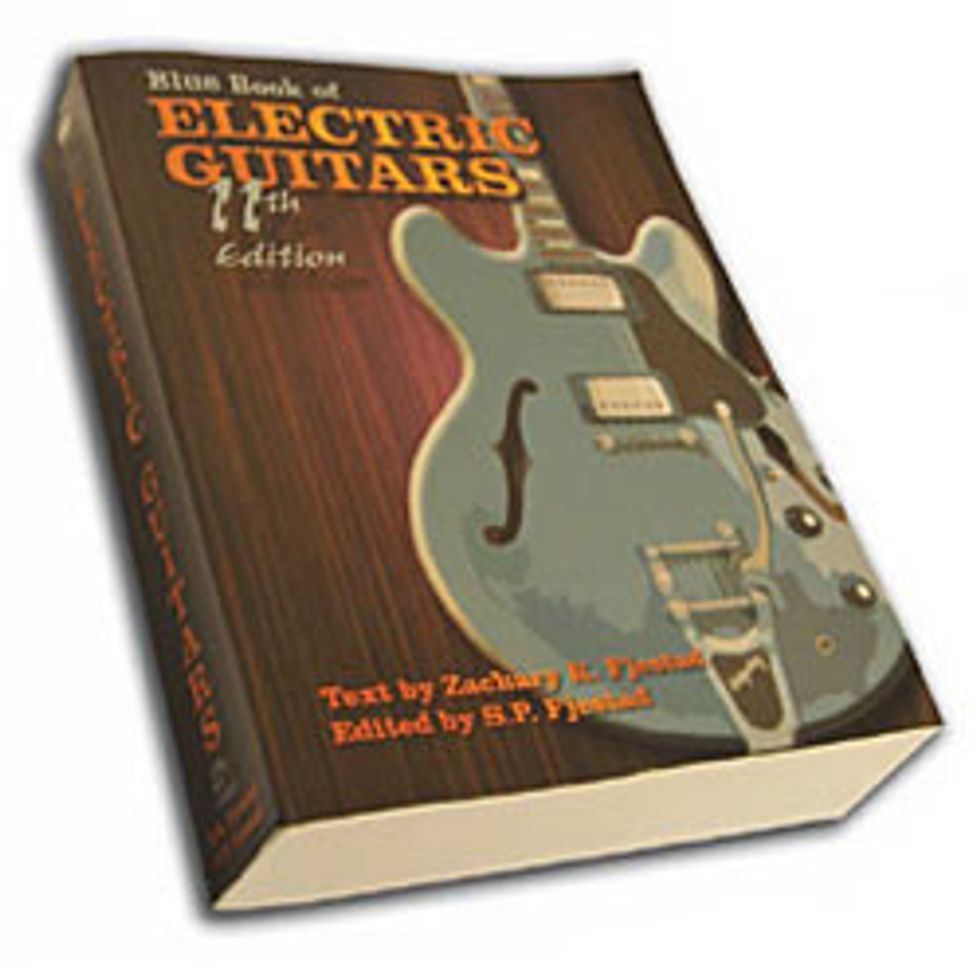 Author: Zachary R. Fjestad
$34.95
bluebookinc.com
As you're probably aware, Premier Guitar is a magazine. We are journalists, or at least gearheads masquerading as journalists. Yet, we can count on at least one call a day from a perplexed guitarist wondering just how much their latest garage sale find is worth. It's a daily exercise in frustration explaining that we, in fact, have no clue.
So, for anyone tempted to call in and ask about their axe, we've got a much better idea. Fresh off the presses, Blue Book Publications, Inc. has unveiled the 11th edition of their Blue Book of Electric Guitars [we should disclose that Zach writes a monthly valuation column for PG – ed.]. Packed with over 1,150 pages, this book is a must for anyone looking to buy or sell a vintage or collectible guitar. From solidbody shred machines to hollow jazz fliers, you'll find it within these pages.
As with most reference guides, the 11th edition hasn't changed much from the 10th – you'll still find the familiar organization with updated pricing, the helpful trademark index at the back of the book and the Blue Book exclusive Photo Grading System, which harnesses the power of high-resolution photography to help you realize that your guitar is not in mint condition, no matter what you would like to believe. But the real headline here is that this edition packs in more photography than previous runs, making it a quicker reference and much easier to use.
Of course, readers need to realize what the Blue Book of Electric Guitars is and what it isn't. The prices listed within have been gathered from various sources around the country, and reflect the average national retail price for any given piece. In plain terms, these are the prices you'll see through the store window, not wholesale pricing. But if you're looking for a starting point in your buying/selling quest, the newest edition of this Blue Book is great place to start.