The PRS Guitar Book: A Complete History of Paul Reed Smith Guitars
A quick look at The PRS Guitar Book.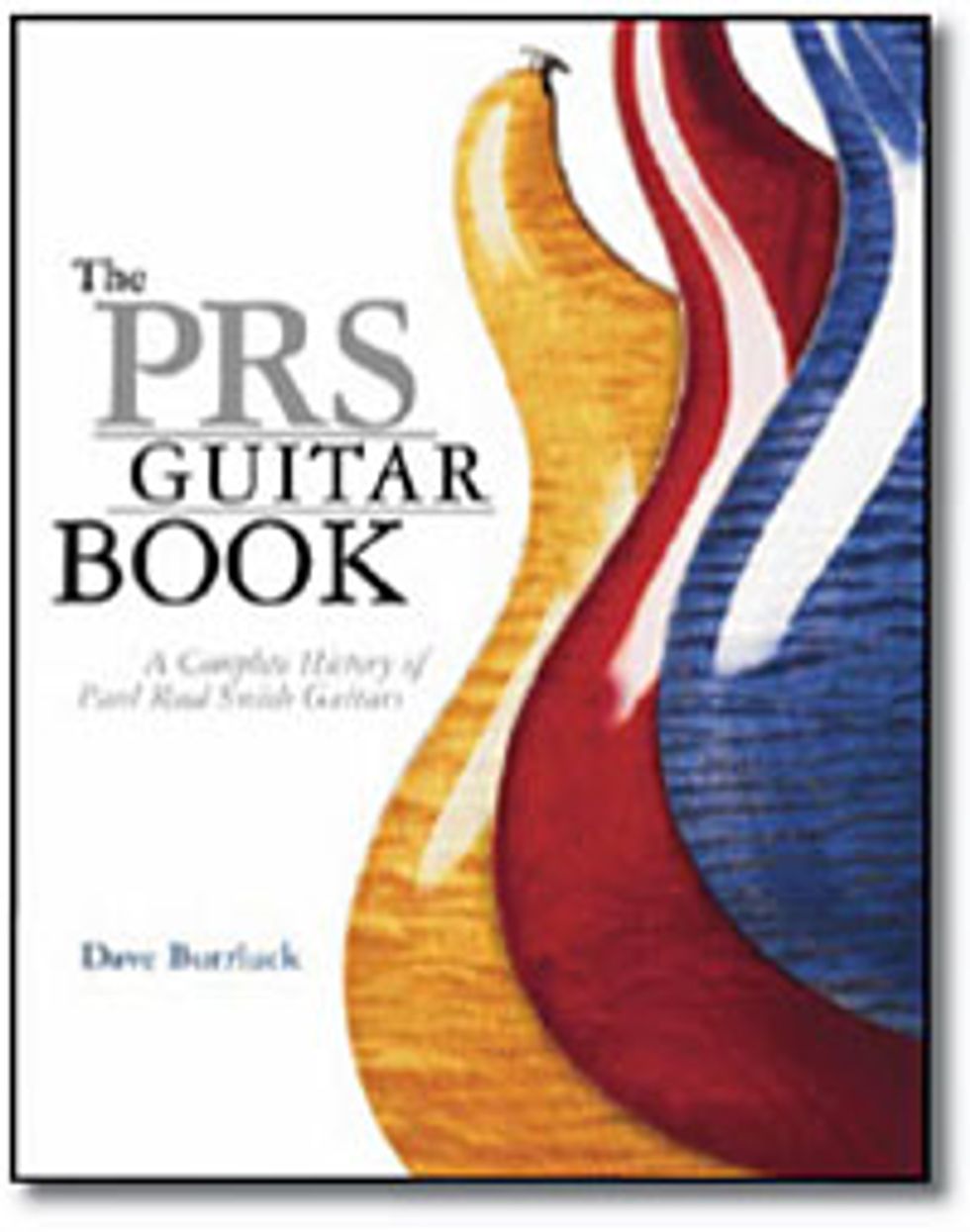 The PRS Guitar Book reads like the kind of motivational business book corporate execs give underlings as required reading. The story of PRS Guitars is a simple yet inspiring one involving craftsmanship and passion.
As author Dave Burrluck explains, Smith built his first stringed instrument at age 16 by putting the neck of a Japanese Hofner Beatle Bass copy on his own reversed Strat-shaped body. Five years later he had built 16 more guitars (including a bass and a double-neck) and his client list included the likes of Ted Nugent, Peter Frampton and Al Di Meola.
High quality photos of Smith's historic and modern guitars keep pace with the plotline as the story of America's third-largest electric guitar manufacturer unfolds. Some of the pictures unfold, too. In fact, you'll feel like your mom is likely to bust through the door unexpectedly as you flip the 10"x12.5" book around sideways to unfurl centerfolds of some of the most amazing curves and curls (of the maple variety) ever incorporated into a musical instrument.
PRS's tradition of a strong visual aesthetic pushes this 174-page volume into the coffee table art book category, too. PRS guitars are something to behold. Unbelievable contrasts and patterns are pulled from both common and exotic woods. The painstaking detail of inlaid birds, dragons and a Norwegian waterfall begs your closer scrutiny.
This third edition has been expanded by 32 pages to include information about the company's new factory as well as pictures of recent model guitars (including 2007s). A "must have" for any PRS aficionado, not to mention an inspiring read/study for business types and art enthusiasts.
---
$35
backbeatbooks.com