Stompboxtober Is here!
Check back each day at 11:00 am Central Starting Oct. 1 for your daily chance to win! Click below for today's giveaway.
"It's maybe the most important thing to me that the solos [I record] are things that I haven't done a million times," country guitarist and singer/songwriter Brad Paisley shares on this episode of Shred With Shifty. "That's getting harder and harder to do." But as Paisley walks host Chris Shiflett through his solo on "Mud on the Tires," the centerpiece of the interview, it's clear that Paisley can improvise melodies that don't necessarily need to clear that bar in order to hook and make a lasting impression on his listeners.
Brad was learning Chet Atkins-style thumbpicking in lessons from the age of 12, and while he later absorbed a rock vocabulary, Shifty comments that Brad always seems to play with a country feel. Throughout the episode, Brad frequently illustrates his points by playing riffs, in a way that shows that his connection with the instrument is a fluid one and a key part of how he expresses himself.
"Mud on the Tires" was originally recorded 20 years ago, in 2003. Brad's setup was either his '68 Paisley Tele or '52 Tele, recorded through a '63 Vox AC30 and a Dr. Z Z 28, the latter of which was run through a 15" JBL speaker. As he puts it, the AC30 fills the frequency gaps left by the Fender, making the combination a perfect sonic marriage. He says that live, he normally plays the solo on a guitar he's nicknamed "Splash," and they've had to replace the nut on it three times, due to how Paisley bends the 4th string on the space behind it at a certain point in the solo.
While rockin' his G bender, Brad has some trouble executing the solo's most elaborate middle riff during the solo breakdown, but his incredible chops pull through towards the end of the ep as he whips out the impressive lick. Shifty encourages followers to see if they can match it! That might be a tall order, but it is all part of the fun.
Credits
Producer: Jason Shadrick
Executive Producers: Brady Sadler and Jake Brennan for Double Elvis
Engineering Support by Matt Tahaney and Matt Beaudion
Video Editors: Dan Destefano and Addison Sauvan
Special thanks to Chris Peterson, Greg Nacron, and the entire Volume.com crew.
Day #19 is here! Enter below for your chance to win a Hotone Ampero Control!
Ampero Control is a compact, sturdy, fully programmable Bluetooth MIDI controller, that gives musicians flexible MIDI-based control via MIDI port, USB jack and Bluetooth. It features 4 footswitches, with each footswitch, you can send up to 16 different MIDI messages by different actions. You can also attach expression pedals or more footswitches to your Ampero Control depending on your needs. Furthermore, a dedicated smart mobile app lets you set every detail of your Ampero Control without any confusion.
Hotone
Supro is giving you the chance to WIN a Chorus pedal in today's Stompboxtober giveaway! Enter below: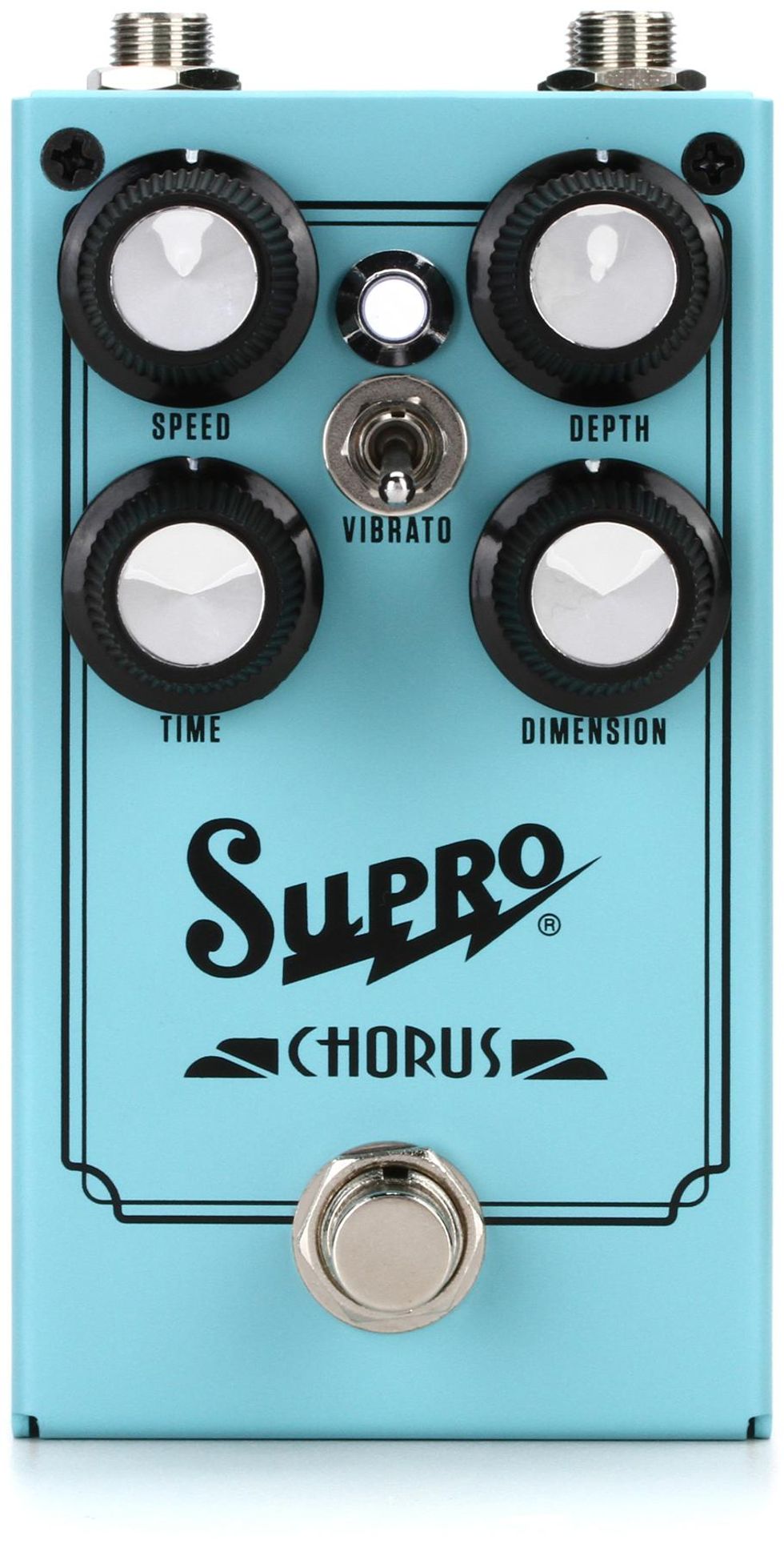 The Supro Chorus is an all-analog, full-stereo modulation stompbox that uses a pair of genuine MN3007 Bucket Brigade IC chips to deliver the thickest, most luscious Chorus effect possible in pedal form, all while maintaining exceptional headroom. In addition to Speed and Depth knobs, the Supro Chorus features a Time control that increases the delay time on one side of the stereo field while shortening the delay time on the other side. Further increasing the available drama is a Dimension control, which mixes the stereo channels into one another for a mesmerizing intermingling of the two delay lines being modulated in opposite directions. A Vibrato switch removes the clean pass-through signal, allowing for pure pitch modulation with the Dimension knob, introducing a more complex, double vibrato effect. Runs on standard 9VDC.
Supro
Day #17 has our fourth and final Revv Stompboxtober giveaway. Enter below for your shot at a G8!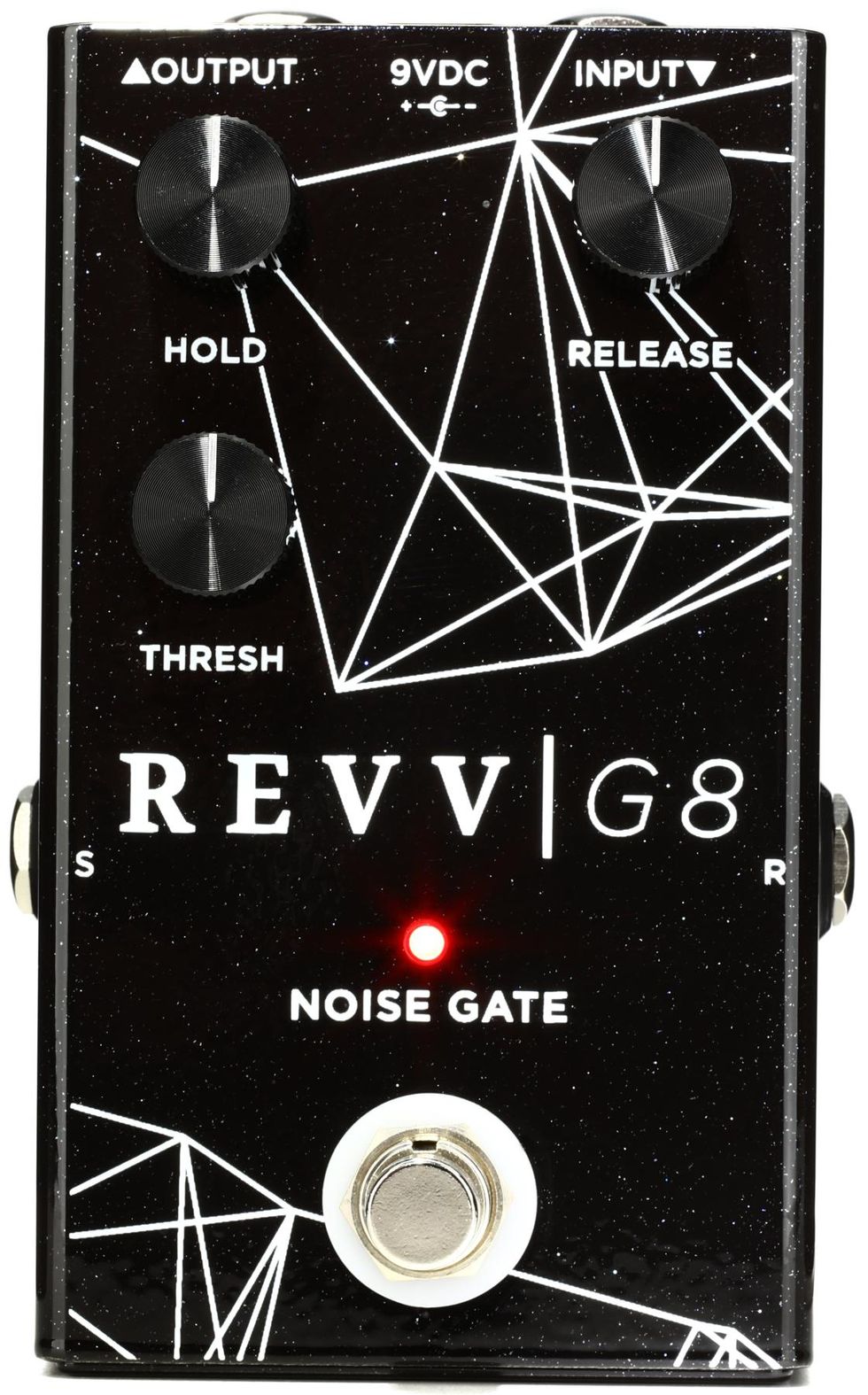 The Revv G8 Noise Gate is the new, simple, zero-compromise, solution to taking control of your rig. Noise comes from so many places – the room you're in, your guitar, your amp, pedals, other pieces of gear in the signal chain. Dealing with that gets in the way of music live & in the studio. None of us like the noise, but we usually just deal with it because the solutions aren't ideal. That's why we had to build a flexible noise gate to keep your entire rig quiet with zero downside. G8's controls will let you dial in that sliced & diced metal rhythm tone when you need it – but most importantly it is designed to maintain the sonic integrity of your guitar tone. You will feel the same & sound the same – all you'll be wondering is where the noise went. Hear the silence!
Revv