It's hard to believe that it's been 20 years since Zakk Wylde replaced the late, great Randy Rhoads in Ozzy Osbourne's band. Even though there were a couple of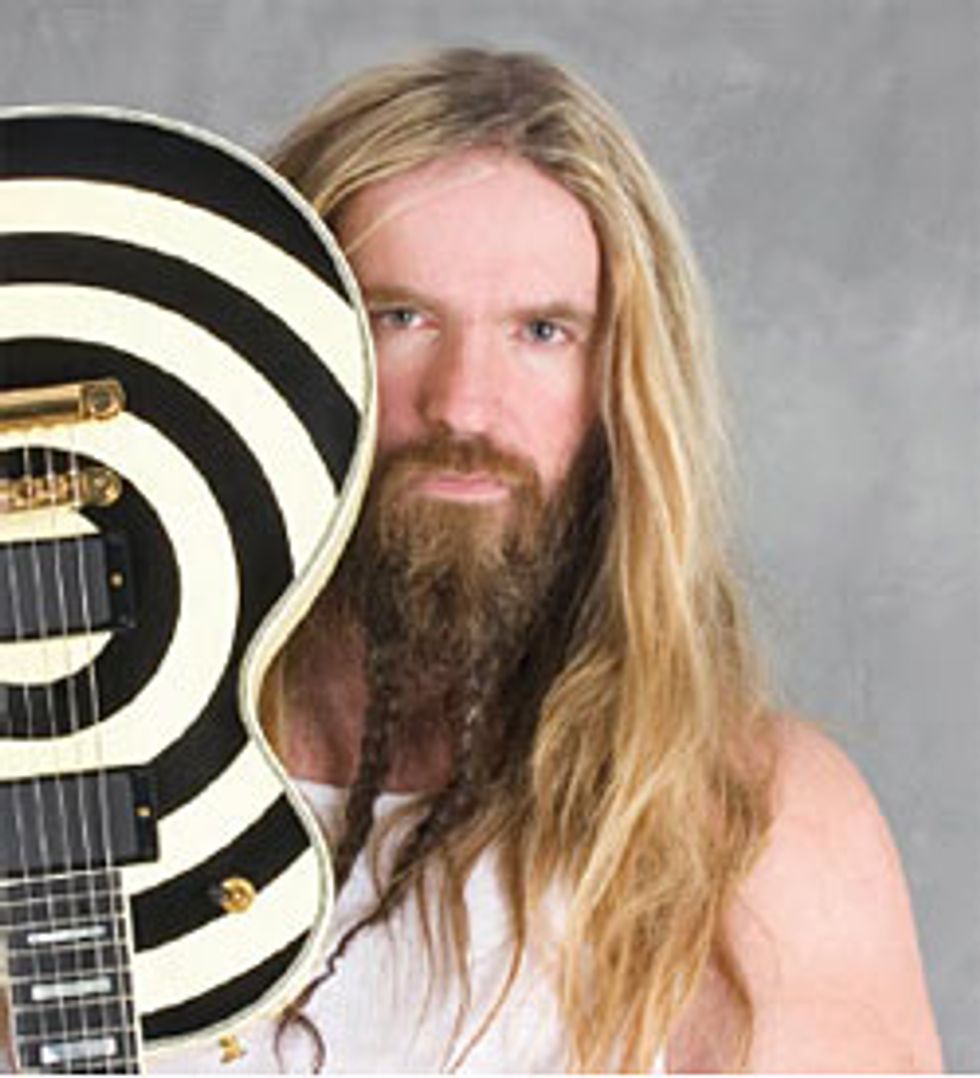 It's hard to believe that it's been 20 years since Zakk Wylde replaced the late, great Randy Rhoads in Ozzy Osbourne's band. Even though there were a couple of guitarists before him, Zakk is truly the only guitarist who did the gig justice. The Wylde Irish boy from New Jersey really showed the world he could take the guitar farther than any of his predecessors, and in the past two decades with Ozzy, as well as in his own solo projects, he has emerged as a major influence to metal guitarists everywhere.
Thinking back to the early eighties, I remember when Randy Rhoads played guitar for Ozzy and how in awe we all were of Randy's techniques on those two ground-breaking records,
Diary of a Madman
and
Blizzard Of Ozz
. When Zakk came along everyone was wondering how anyone would be able to follow in Randy's footsteps, but Zakk proved himself to be worthy of the task and then some. In 1992, when I saw Zakk at the Coconut Teaser in L.A. with his southern rock band, Pride and Glory, I was able to see what an amazing showman he was, and hear his great vocal talents as well. I later picked up a Randy Coven album with the song, "I Wish" on it and there was Zakk singing his heart out, sounding very much like Gregg Allman. Later, in the nineties, he formed the heavier-than-thou band, Black Label Society, and has released eight albums with them, most
recently Shot to Hell
.
I had the pleasure of rapping with Zakk on the phone about everything from his three kids to recording
Shot to Hell
and beyond.
Where was Shot to Hell recorded?

We used Ameraycan Studios in North Hollywood.
What is your typical guitar and amp setup?

For guitars, I'll bring the Les Paul and the Rock Replica Randy Rhoads polka dot V guitar made by GMW Guitar Works that I like to use on solos. I will also use a 12- string and 6-string acoustic – I bring the whole arsenal.
I like to go through different amps to see what works, but I'll usually use just one. I'll bring the Marshall JMP, JCM800 and JCM2000, but usually use the 800. I will also bring a Roland JC-120 Jazz Chorus. You bring all your crayons with you; it's not like you're going to use all 64 of them, but if you need them, they're there.
Any pedals you can't live without?

I have a milk crate full of all sorts of pedals. I always bring my pedalboard that I use live. The Dunlop Chorus pedal, the MXR ZW-44 Wylde Overdrive Pedal, the Van Halen MXR Phase 90, the Dunlop Uni-Vibe and the Dunlop Wah pedal. Whether it's for Ozzy or Black Label Society, they all work great for me.
What are your main axes?

I leave the "Holy Grail" – my original 1981 custom Les Paul – at home now. I use the Gibson Signature Bullseye Flying V with EMG pickups and my Custom Les Paul.
Did you record the album analog or digital?

It's recorded all analog. We didn't rehearse; we just went into the studio and wrote the record – that's where all the magic happens. We'll then dump it into ProTools if we need to shorten it or copy and paste. We record the whole album in one shot, then dump it down digitally. Back in the day, when we recorded everything on analog, if you had to edit something you had to cut tape and if you made a mistake you were screwed.
What about mics?

I like the Shure SM57.
How did you come up with the cover of the nuns playing pool and hanging with the devils inside the booklet? And that close-up of you in full devil makeup?

A buddy of mine owns a bar in Santa Clarita, and the people at the photo shoot were like someone's grandmother or grandfather. They were just hanging out having a great time posing for these pictures, and we were all drinking all day and laughing hysterically at these characters. They were great people to work with and we had a lot of fun doing it. The next day, I woke up on the sofa with my makeup still on – the horns still stuck to my forehead – and when my little boy saw me he starting touching the horns on my head and screaming, "I want my daddy back!" I probably ruined him for life. That will win me the Father of the Year award in
Good Housekeeping
!
You can check out Zakk Wylde and Randy Coven's great rendition of Stevie Wonder's "I Wish" on the compilation
Guitar Masters, Vol. 1.
---
Brian Tarquin
Emmy Award Winning Guitarist Brian Tarquin scored a Top 20 hit in the nineties with "
The Best of Acid Jazz, vol. 2
" on Instinct Records and enjoyed several top 10 hits on the R&R charts. Founder of the rock/electronica band, Asphalt Jungle and has scored TV music for such shows as, CSI, Smallville, MTV, Alias, 24, All My Children and many others.
bohemianproductions.net
jungleroom@optonline.net
myspace.com/bohemianproductionsmusic