From DIs to multi-effects processors to IRs, there are plenty of ways to make your sound golden.
Whether you're a professional player, weekend warrior, or a once-in-a-blue-moon open miker, you will likely be put in a position to play both electric and acoustic instruments on a gig. As you're looking to build your switch-hitting pedalboard, you may find that electric and acoustic guitar processing haven't exactly been treated equitably in the marketplace. Even a bog-standard electric guitar rig these days is populated with three overdrives du jour and a gaggle of space-age DSP-driven effects culled from a market saturated with bobs and bits intended to fatten your sound and thin your wallet. When compared to the smorgasbord of electric guitar processing products, the selection of acoustic-guitar-specific offerings may seem a bit spartan.
But flattop pickers need not be forlorn! I've had the opportunity to build lots of guitar rigs for players who needed to serve both the electric and acoustic parts of a setlist, and there are many options for getting your acoustic signal out of your instrument and into the PA. Some of these builds were biased toward the electric side of things, when acoustic playing was just a small part of the job description, and others were mostly acoustic-minded affairs with just a sprinkling of electric-centric equipment. You'll need to look at your situation to determine how much board real estate and budget resources you should be allocating to your double-minded setup.
The simplest way to get your acoustic instrument's sound to the PA is to add a plain old DI to your board. I'd highly recommend the transformer-isolated variety, like the Radial ProDI ($114 street) or, if you can spring for it, something like their J48 ($229 street), which includes a higher-quality Jensen transformer. You can stick this DI to your board with a permanently connected guitar cable and simply plug in your acoustic when you need it. Neutrik silentPLUGs ($12 street) will help you avoid those nasty connecting/disconnecting pops as you transition from electric to acoustic by automatically muting the unused signal chain.
If you wind up sharing effects between acoustic and electric, be cautious about the settings of your overdrives and distortion pedals.
Maybe you'd like to have only one instrument cable into your rig? Put a simple A/B switch in front of your first electric pedal and the DI. Whenever you select your DI, the electric chain will be muted. Turn off the effects in your electric chain, particularly overdrives and distortions, to keep the white noise from the deselected backline amp at a minimum. Switching the A/B selector back to the electric will effectively mute the DI output to front-of-house. You'll need to be careful here as you can accidentally send electric guitar to FOH or acoustic guitar to your backline amp if you lose track of the state of your A/B switch. You can alter this arrangement by putting additional effects after the A/B switch and in front of your DI or sharing effects in both chains by putting your A/B switch after your electric-guitar effects. If you wind up sharing effects between acoustic and electric, be cautious about the settings of your overdrives and distortion pedals. Accidentally engaging one could lead to some surprising—and painfully loud—results. The line between exciting and execrable can be very thin.
If you want to go beyond the straight piezo-pickup sound of your acoustic, consider acoustic imaging. You can replace your simple DI with something like Fishman's Aura Spectrum ($399 street) or LR Baggs' Voiceprint ($399 street), which use impulse responses (IRs) and DSP to produce realistic miked and in-the-room sounds from a humble undersaddle bridge pickup. Alternatively, if your rig already contains something like the Line 6 HX Stomp ($649 street), you can use it to process and route your acoustic signal. Several purveyors produce acoustic IRs that you can load as effect blocks on your Stomp (3 Sigma Audio and Worship Tutorials are two). You can then use your Stomp's FX send port to connect it to a plain external DI and configure your specific electric and acoustic presets so they output to the correct port. An additional benefit to this type of setup is that you have access to all the HX Stomp effects as well, so compression, modulation, delay, and reverb are readily available for your acoustic processing needs.
Whether you connect your acoustic instrument to the PA via a run-of-the-mill DI or the latest in high-tech signal processing, there are many ways to sound great in our amplified world. Don't let your electrics have all the fun, bring acoustic signal processing into your pedalboard world!
Photo by Emanuela Bonetti
The Italian maestro talks about the spiritual inspiration he draws from his Basque roots, as well as channeling his endless guitar-tinkering passions into his latest musical project, Buñuel.
Italian guitarist and sonic adventurer Xabier Iriondo has an affinity for the Basque term, metak—which literally means, "pile"—and he often incorporates it into the names of his various projects. His custom-built experimental guitar is the Mahai Metak (or "table pile"). Some of his unconventional musical collaborations also include the term, as in PhonoMetak and PhonoMetak Labs. And Sound Metak was the name of the eclectic shop he ran for about a decade in the early 2000s, which sold everything from boutique guitar pedals to shoes. (Check out his Instagram profile, which, in addition to pictures of his amazing collection of guitars, pedals, and vintage amps, is also a showcase for his impeccable taste in footwear).
"I am half Basque," Iriondo says. "And these words—like "mahai" and "metak"—come from the Basque language. A metak is when you take the grass that you're cutting, and you make a mountain of this grass in the garden. In the past, you gave this metak to the cows." Another traditional Basque practice and type of metak involves shredding and drying corn stalks to use as fodder over the long, cold winter months. So, a metak is a pile of collected things that are preserved for an extended period. In Iriondo's view, this serves as an analogy for something deeper. "I love this idea, because you can put everything inside the metak," he says. "It's like a collection of your emotions. For example, with my shop, Sound Metak, I sold different kinds of things—from old gramophones and vinyl shellac records to fuzz pedals and jukeboxes and guitars and amplifiers—it was a lot of different things. Metak for me is an idea, and my instrument, the Mahai Metak, is the same thing. It's an energy from my fantasy, which is everything I can put out from my mind."
Buñuel is a noise-rock quartet named after the legendary Spanish filmmaker, Luis Buñuel. The band formed was formed in 2016 by (from left to right) bassist Andrea Lombardini, drummer Francesco Valente, American vocalist Eugene S. Robinson, and guitarist Xabier Iriondo.
Conceptually, metak also helps to explain Iriondo's musical diversity. Born in Milan, he started playing the guitar at 17, and became something of an Italian celebrity as part of the alternative band Afterhours, with whom he's been a member since 1992 (except for hiatus throughout most of the aughts). But Afterhours is about as mainstream as Xabier gets. He's also made incredible noise with myriad projects, like his recordings and performances with Can's Damo Suzuki (Damo Suzuki's Network), collaborations with the cream of Europe's avant-garde (?Alos, Pleiadees), numerous solo projects, and the list goes on and on.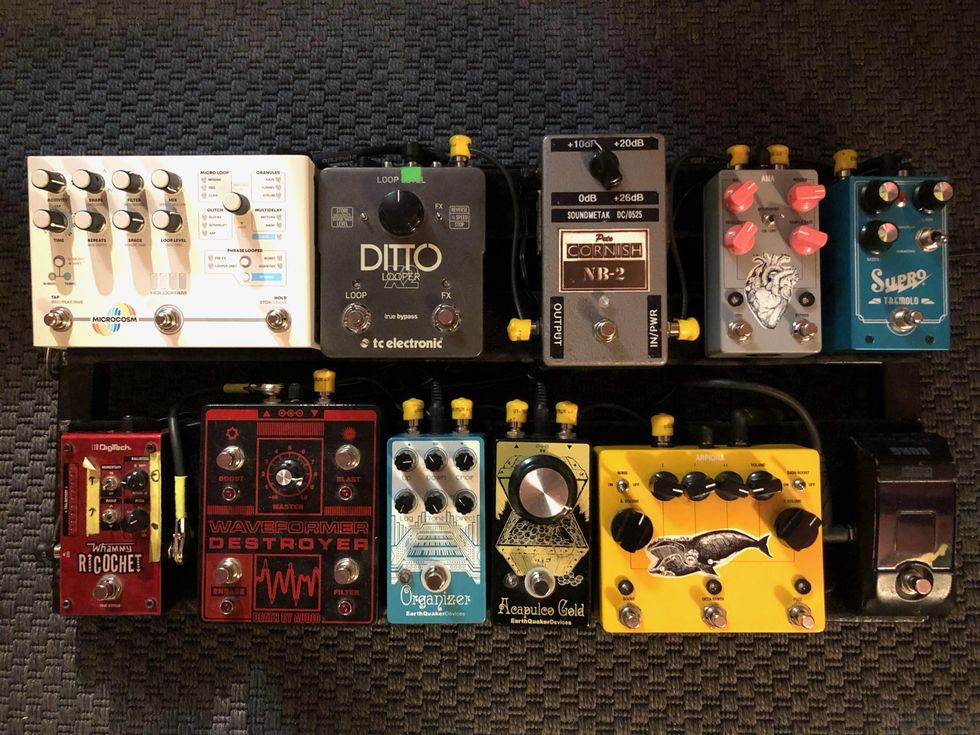 Xabier Iriondo's pedalboard: "When you're using some of these destruction pedals on the loud and heavy stuff, the guitar isn't so important. You destroy everything with these kinds of pedals."
His most recent outing is the abrasive, apocalyptic, noise-rock quartet Buñuel. Named after the legendary Spanish filmmaker Luis Buñuel, the band first came together in 2016 and mixes the talents of a trio of Italian musicians—Iriondo, bassist Andrea Lombardini, and drummer Francesco Valente—plus American vocalist Eugene S. Robinson. Their new release, Killers Like Us, is awash in fuzz and rages between brain-crushing, metal-tinged cuts like "A Prison of Measured Time" and "When God Used a Rope" to slow, doomy dirges like "Hornets" and "When We Talk," as well as moments of unstructured, free improvisation interspersed throughout the record.
BUNUEL - When God Used A Rope (official video)
"We are three Italian musicians," Iriondo says about Buñuel's genesis. "We were a little bit famous here in Italy, and we decided to choose an international singer. We wrote to Eugene Robinson, and he accepted our idea. For our first record, the three of us recorded 10 songs in a studio in Italy. We sent them to Eugene in San Francisco, he sang on them, and then sent the tracks back to us. We did that again for this record." Not only were the vocals recorded separate from the rest of the band, but Robinson didn't even get a chance to rehearse with them. The first time the band played together as a quartet was onstage in front of an audience. "We didn't rehearse with Eugene—we rehearsed ourselves—and we met with him the first day of the first gig. That's how it started."
Despite Iriondo's years of experience with group improvisation, that was not the approach he took with Buñuel. You'd think improv would be helpful when stepping onstage raw with an unrehearsed new singer. Rather, the band's vibe is through-composed songs that are played the same way—except for planned sections set aside for improvisation—night after night.
"When I want to take a solo, I adjust the Cornish directly with my foot. I open up the volume, and then I arrive in the cosmos."
"We play the songs like they are on the album," says Iriondo. "Although we do have some parts, or structures, that can change. For example, on our first tour, we wrote our 10 songs, and that's all we had. At the end of the show, the audience asked for more. I said, 'Okay, let's start with an improv,' and that improv we used on those gigs from the first tour became a song on the second album ["The Sanction" o 2018'sThe Easy Way Out]. We composed each day, each gig, and the song transformed and arrived at the end of the tour."
When recording Buñuel, Iriondo harnesses that live feel by taking a minimalist approach to overdubs. Aside from an odd guitar solo or two, the instruments are recorded live, with the band members standing together and looking at each other. "I also play pop rock with other bands, and overdubbing is okay for that kind of music, but the wildness of this project gains a lot when we're all playing together in the same room," he says.
For both of Buñuel's albums, including the new Killers Like Us, the three Italian core band members recorded the songs in Italy and sent them to vocalist Eugene Robinson in San Francisco. Robinson sang over the music and then sent the tracks back to Italy.
"In the past, in the '90s, I used the VHT head system that people talked about," he says about the now-rebranded Fryette Pittbull Ultra-Lead. "I bought the second one that arrived in Italy in 1994. But in the last 20-to-25 years, I started using theHiwatt DR103, and I think that's my sound. When I plugged in for the first time, I said, 'What the hell is this?' I can go from high-frequency, crystal-like sounds to really deep grunge sounds with a lot of low frequencies. In general, with Buñuel and also Afterhours, I use the Hiwatt, and then also another amp, a 300-watt SWR California Blonde, which is a transistor amp. I have the headroom also in the clean sounds, but when I engage all my fuzzes and boosters, the gain is incredible, and it's still in front of you all the time."
"I love this idea, because you can put everything inside the metak. It's like a collection of your emotions."
Iriondo's tone is wild, too. Considering how mangled, heavy, and distorted his sound gets, it's interesting how he crafts his tone almost exclusively with pedals, which he uses to drive his amps. He owns more than 20 heads and cabs, and his preference is classic British amps like Hiwatt, Orange, Carlsbro, and Simms Watt—he has a few of each in assorted colors—that have a lot of headroom. He feels those work best with his high-gain pedals.
Xabier Iriondo's Gear
Xabier Iriondo's custom-built "Mahai Metak" is a 10-string short-scale table guitar. Six of the strings are tuned to D in different octaves and act as drones. The other four are G, G, F, and A. It has pickups on both ends, plus an onboard oscillator and distortion unit, and controls for volume and tone. "I play it with Chinese sticks, and I create rhythms and special sounds with steel wool—that stuff you use in America to wash your dishes. It sounds great."
Photo courtesy of Xabier Iriondo
Guitars
Two custom Billy Boy Guitars made by Fabio Ghiribelli (a white model and a purple model used with Buñuel, with a TV Jones pickup in the neck position and a '52 Tele pickup in the bridge)

NukeTown Venusian IX Signature 9-string
Loic Le Page (Mahai Metak Guitar)
James Trussart Red Star Steelcaster
Amps
Hiwatt DR504 stack
Hiwatt DR103 head and 4x12 cab (1970)
Vox AC30TB (1992 reissue)
Orange OR120 head with 4x12 cab (1969)
Orange bass cabinet with 18" speaker (1970)
Simms Watts AP100 Mk2 (1972)
Marshall 1959 SLP Purple Limited Edition (1994)
300-watt SWR California Blonde
Effects
Hologram Microcosm Granular Looper

TC Electronic Ditto X2
Pete Cornish NB-2
AC Noises AMA (reverb w/ oscillator + bit crusher)
Supro Tremolo
DigiTech Whammy Ricochet
Death By Audio Waveformer Destroyer
EarthQuaker Devices Organizer
EarthQuaker Devices Acapulco Gold
AC Noises Arpiona Xabier Iriondo signature
Korg PB-03 Pitchblack
Strings & Picks
D'Addario .010–.052
Dunlop Tortex Purple 1 mm
Iriondo has a seemingly endless collection of pedals, too, although his go-to is his signature octave-synth-fuzz-boost Arpiona, made by Italian builders AC Noises. The pedal starts with a gated fuzz circuit inspired by Death By Audio's Harmonic Transformer, followed by a sub-octave bass synth, more fuzz, and a boost. He uses that in conjunction with an EarthQuaker Devices Acapulco Gold, and a Pete Cornish NB-2 boost that's always engaged. "When I want to take a solo," he says, "I adjust the Cornish directly with my foot. I open up the volume, and then I arrive in the cosmos."
Afterhours - Spreca una vita
Iriondo is also no purist. If an analog circuit will get him the sound he wants, great, but he's just as happy using a digital device. "I use everything that can give me satisfaction," he says. "Why not?"
Why not, indeed. He also gets that satisfaction from his guitars. "About 80 percent of my choice in guitars is the feel, and 20 percent is the sound," he says. "When you're using some of these destruction pedals on the loud and heavy stuff, the guitar isn'tso important. You destroy everything with these kinds of pedals. They completely destroy your clean sound. Although when I play pop-rock music, I change my guitars a lot."
Xabier Iriondo bought his James Trussart Red Star Steelcaster directly from the luthier at his L.A. home in 2012. It features a metal front and back perforation body, maple neck, rosewood fretboard, and two Arcane Inc. pickups.
Photo by Alberto Mori
But that feel is elusive, which may explain Iriondo's vast collection of instruments. He has vintage guitars he doesn't mod at all, but in general he's an itinerant tinkerer. He usually swaps out pickups, even on his less expensive guitars, and has a significant number of custom-built guitars as well. "I'm not only a collector, I'm a professional, which means guitars are my life," he says. "I want to have tools that work well with me. In the last few years, I've had the opportunity to have my dream guitars that I ask luthiers to build for me with my specific specifications. The principal guitar that I used on the Buñuel project is made by Billy Boy Guitars. It has an incredible tremolo, and it's a light guitar. All the sounds you hear on Buñuel are made with that guitar."
Perhaps Iriondo's most unique instrument is his custom-built Mahai Metak. It's a 10-string, short-scale table guitar. Six of the strings are tuned to D in different octaves and act as drones. The other four are G, G, F, and A. The instrument has pickups on both ends—near the bridge as well as near the nut—plus an onboard oscillator and distortion unit, and controls for volume and tone. He plays it with an assortment of items, including marbles, roach clips, and steel wool. "I play it with Chinese sticks," he says, "and I create rhythms and special sounds with steel wool—that stuff you use in America to wash your dishes. It sounds great. I use it with the loopers and reverbs and it creates these noisy and bizarre sounds, as well as melodic sounds that create a nice texture."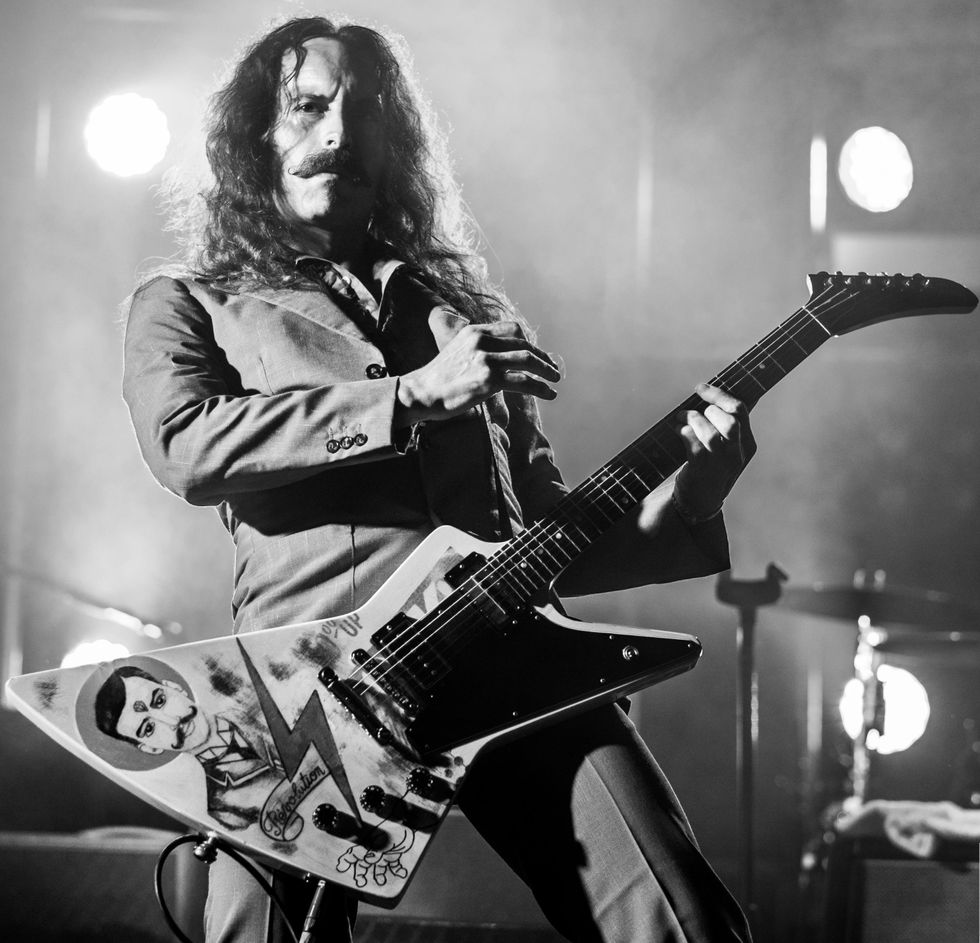 Iriondo's Gibson "Elettra" Explorer was handpainted by Valentina Chiappini
Photo by Matteo Pieroni
It's that openness and wonder, as exemplified by Iriondo's voracious appetite for gear, as well as his embrace of disparate genres and styles, that are the ingredients that make up his metak. Call it his esoteric pile of ideas, which gives him permission to explore the endless energies of his imagination. He'll conjure up sounds that are heavy and dark—or playful and light—and almost always fun, and, maybe, even a little mischievous.
And isn't that, ultimately, the ideal?
YouTube It
Need an affordable distortion pedal? Look no further.
We live in the golden age of boutique pedals that are loaded with advanced features—many of which were nearly unthinkable a decade or so ago. But there's something that will always be valuable about a rock-solid dirt box that won't break your wallet. Here's a collection of old classics and newly designed stomps that cost less than an average concert ticket.
JHS Series 3 Overdrive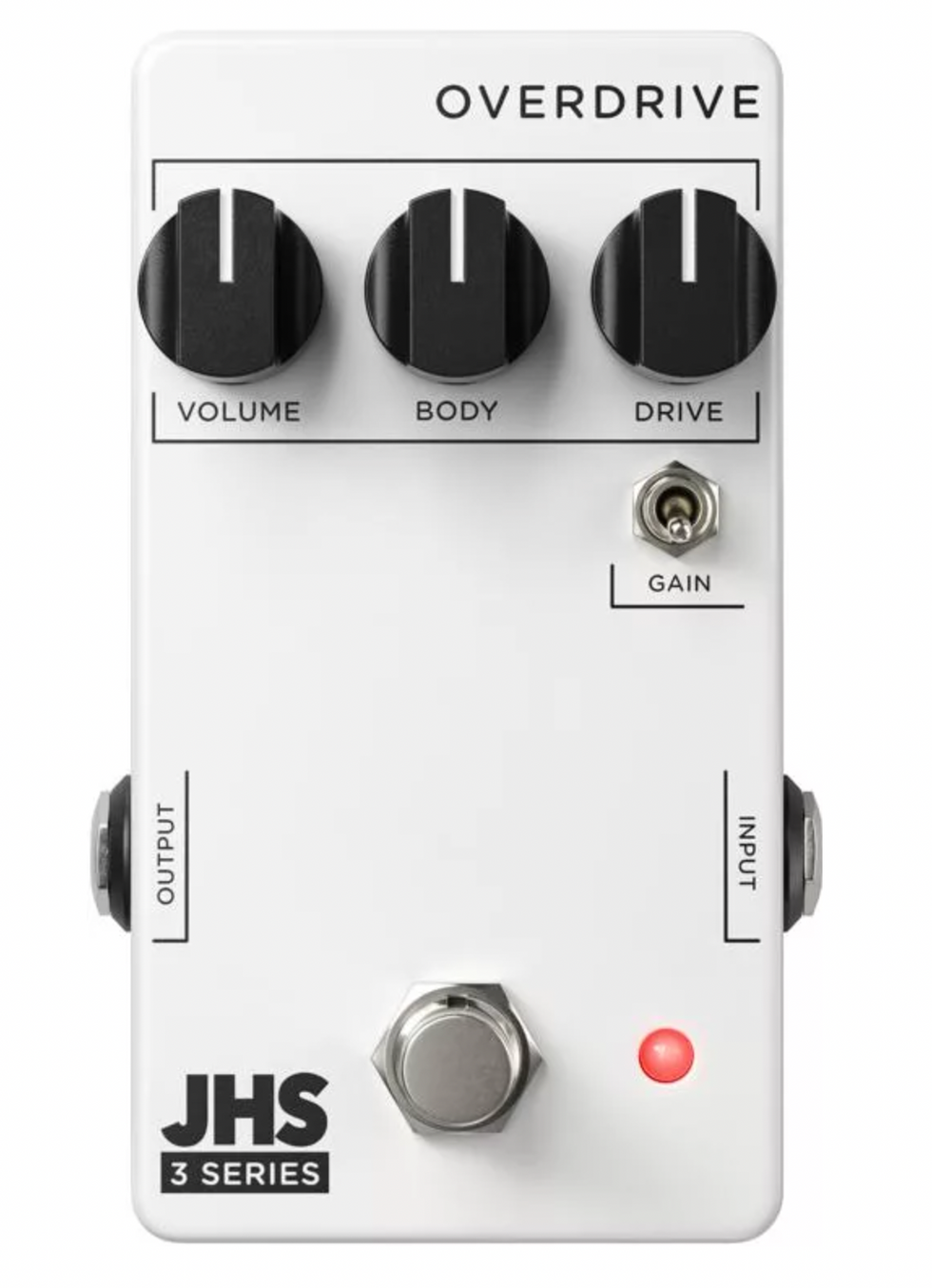 This OD is part of the company's Series 3 line which offers affordable stomps with simple control setups. Along with volume and drive controls, it offers a body knob that tweaks the EQ and a gain switch that moves between more saturated and crunchier sounds.
$99 street
Nobels ODR-Mini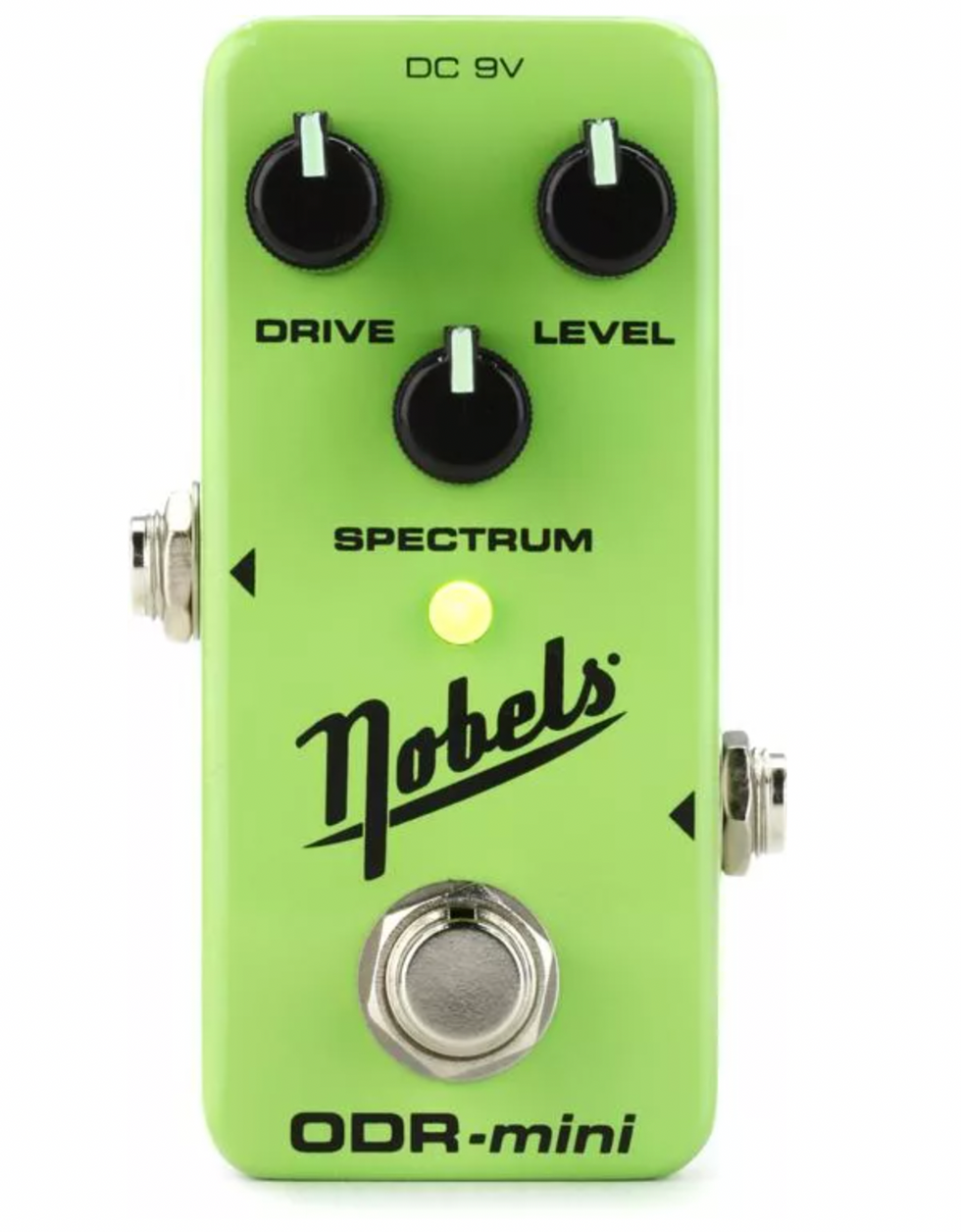 Thanks to an extremely dedicated following among Nashville session cats, the other green stomp is now offered in a downsized setup. It can run up to 18V for increased headroom and sports glow-in-the-dark knobs for those extremely dark stages.
$79 street
TC Electronic MojoMojo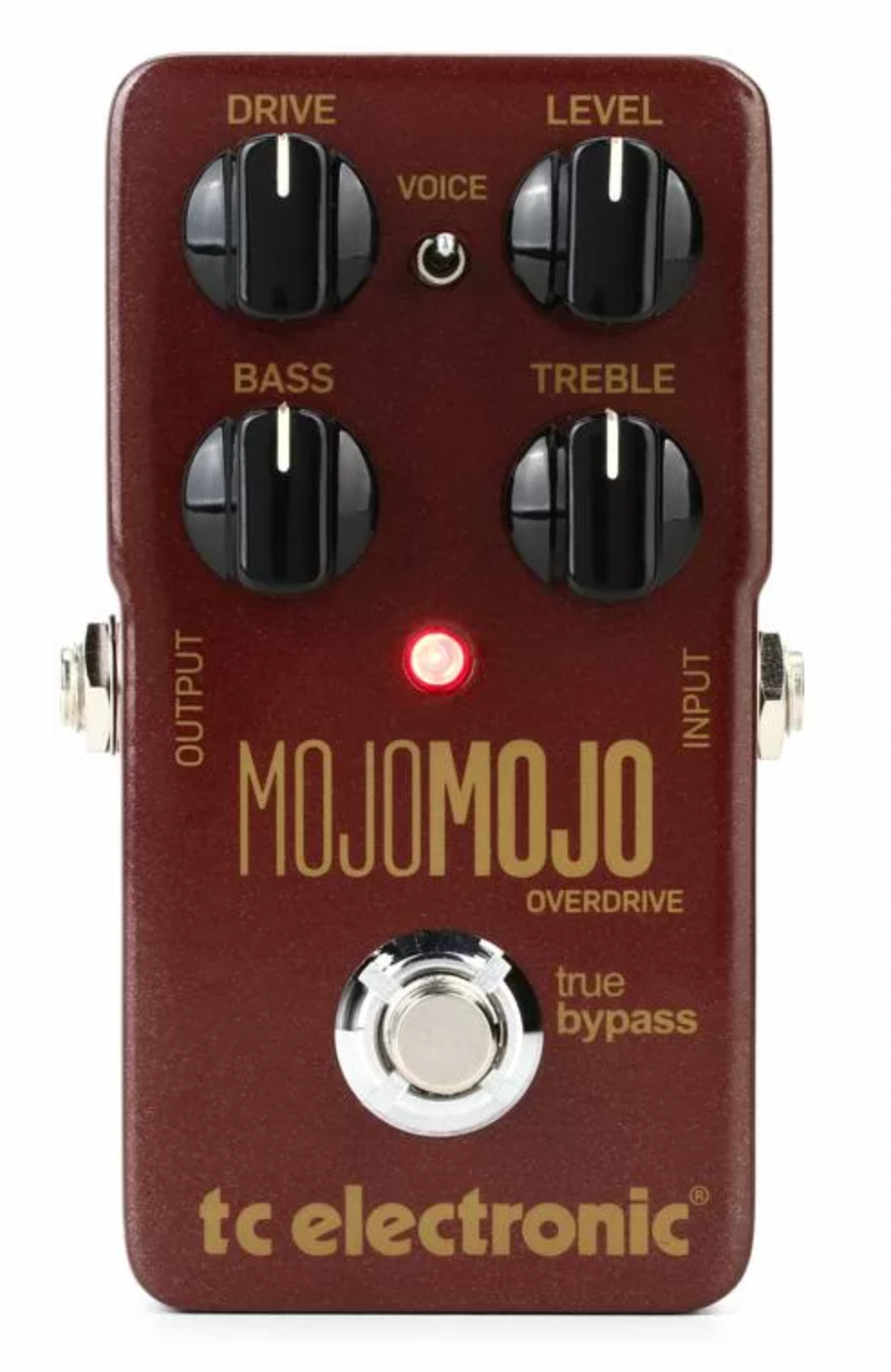 This all-analog distortion offers classic, vintage-inspired tones with a familiar control setup of volume, gain, bass, and treble. The real secret sauce is in the voice switch, which allows you to move between a more natural sound and a bass cut.
$59 street
Boss DS-1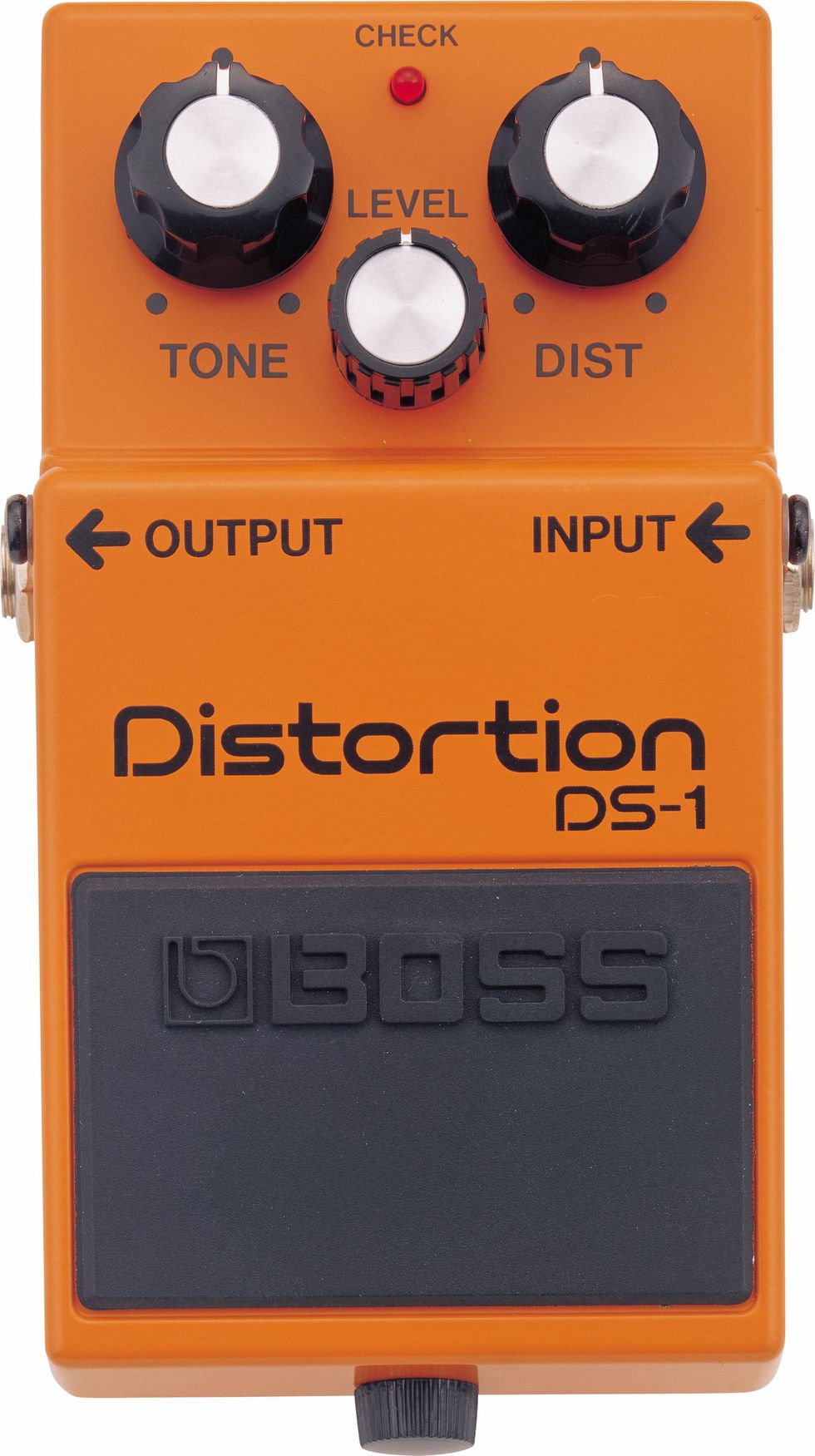 Since 1978, the DS-1 has been a go-to for generations of guitarists. It offers a scooped sound that can take you from grunge to shred and has been affordable for decades.
$58 street
EarthQuaker Devices Plumes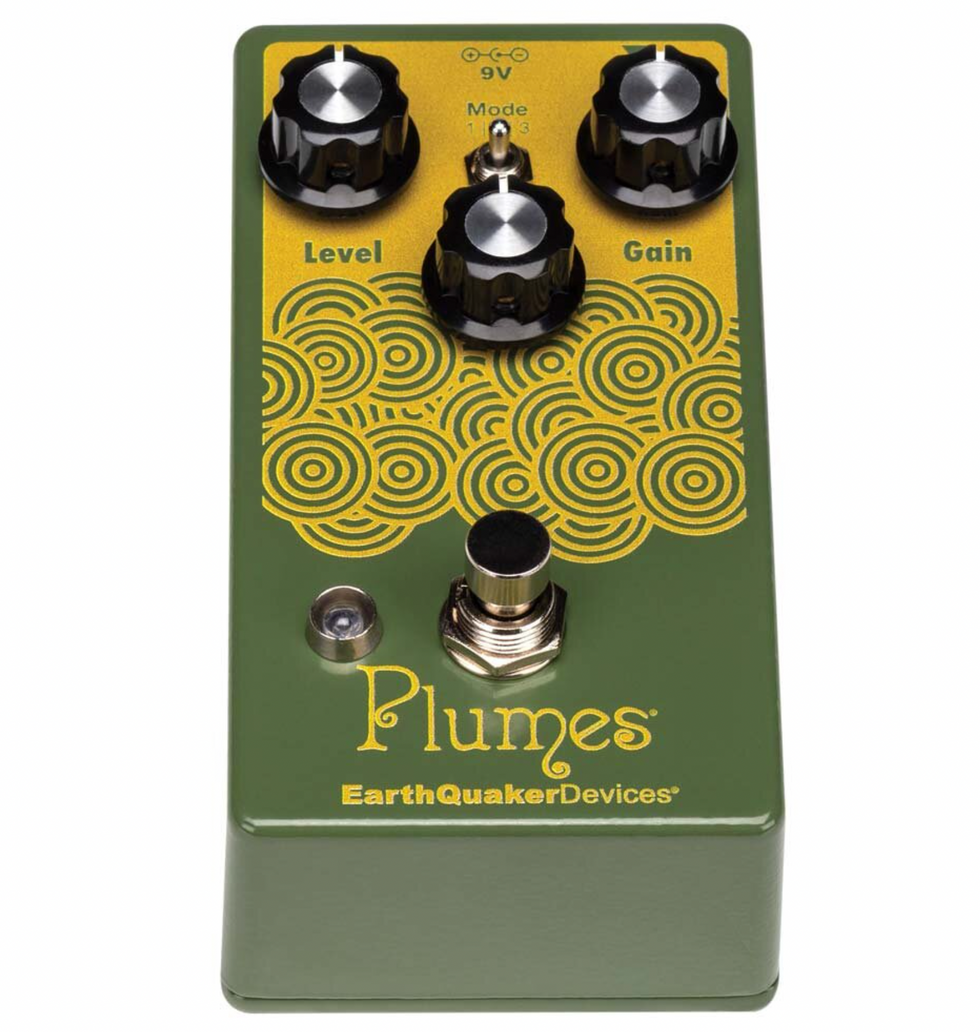 Although loosely based on a classic circuit, EQD has replaced the 4558 IC with a JFET op-amp for a more mid-focused sound. In addition to the standard controls, the toggle switch moves between two different clipping options or no clipping at all for a wide-open clean boost.
$99 street
Electro-Harmonix East River Drive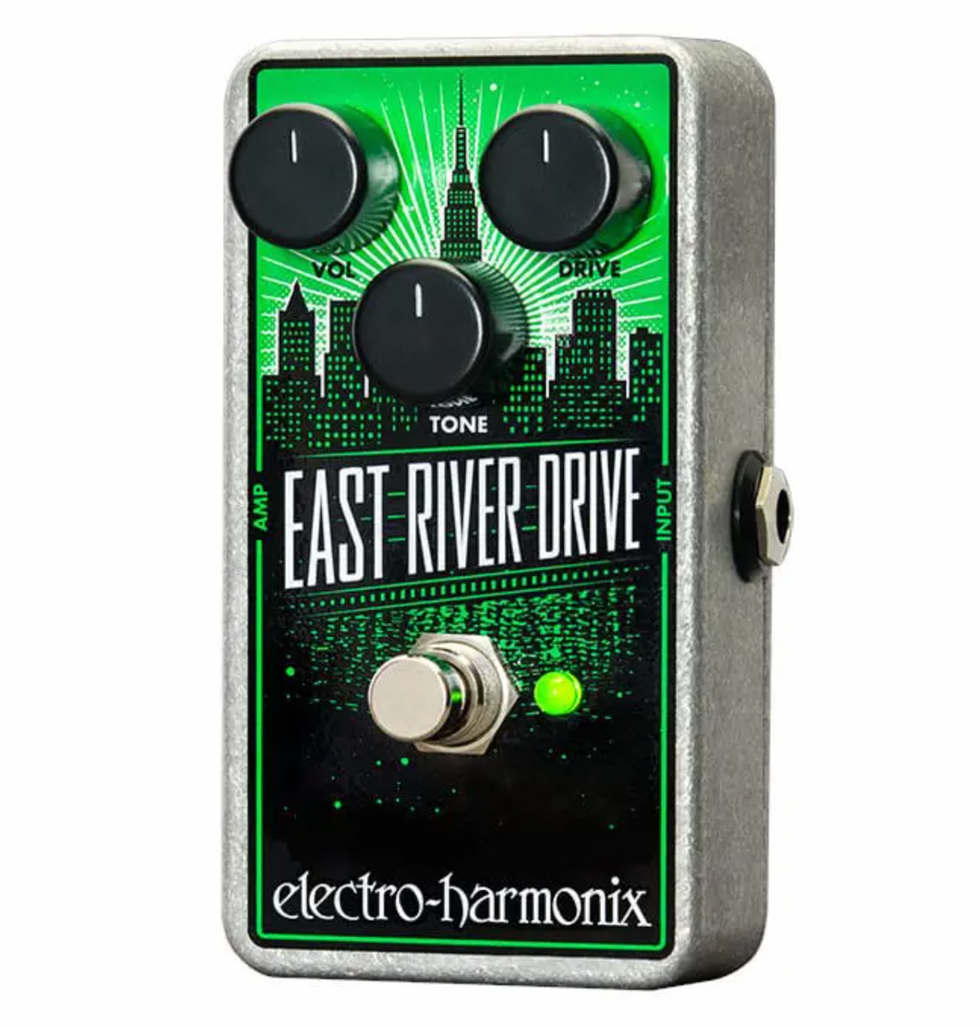 A JRC4558 IC-loaded circuit that creates the classic symmetrical overdrive sound, this is an all-analog affair that is true bypass, housed in a rock-solid chassis, and can run on a 9-volt battery—which is included.
$77 street
Fender Hammerstone Overdrive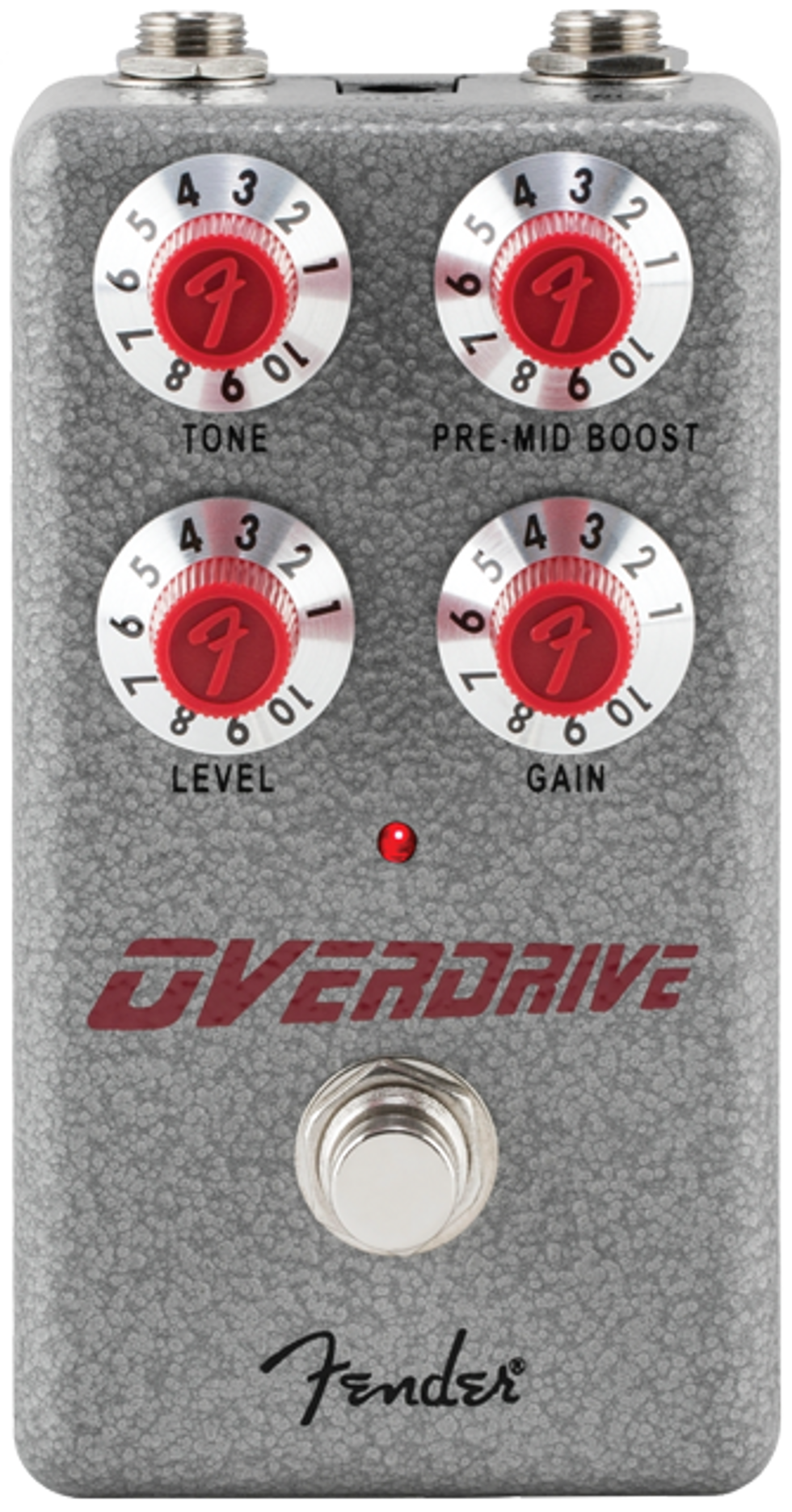 One of the newest entries on this list is a retro-looking stomp that offers some interesting features under the hood. The original circuit allows you to control the mids before the gain stage, plus there's an internal trim pot to wrangle the high end.
$79 street
Ibanez Tube Screamer Mini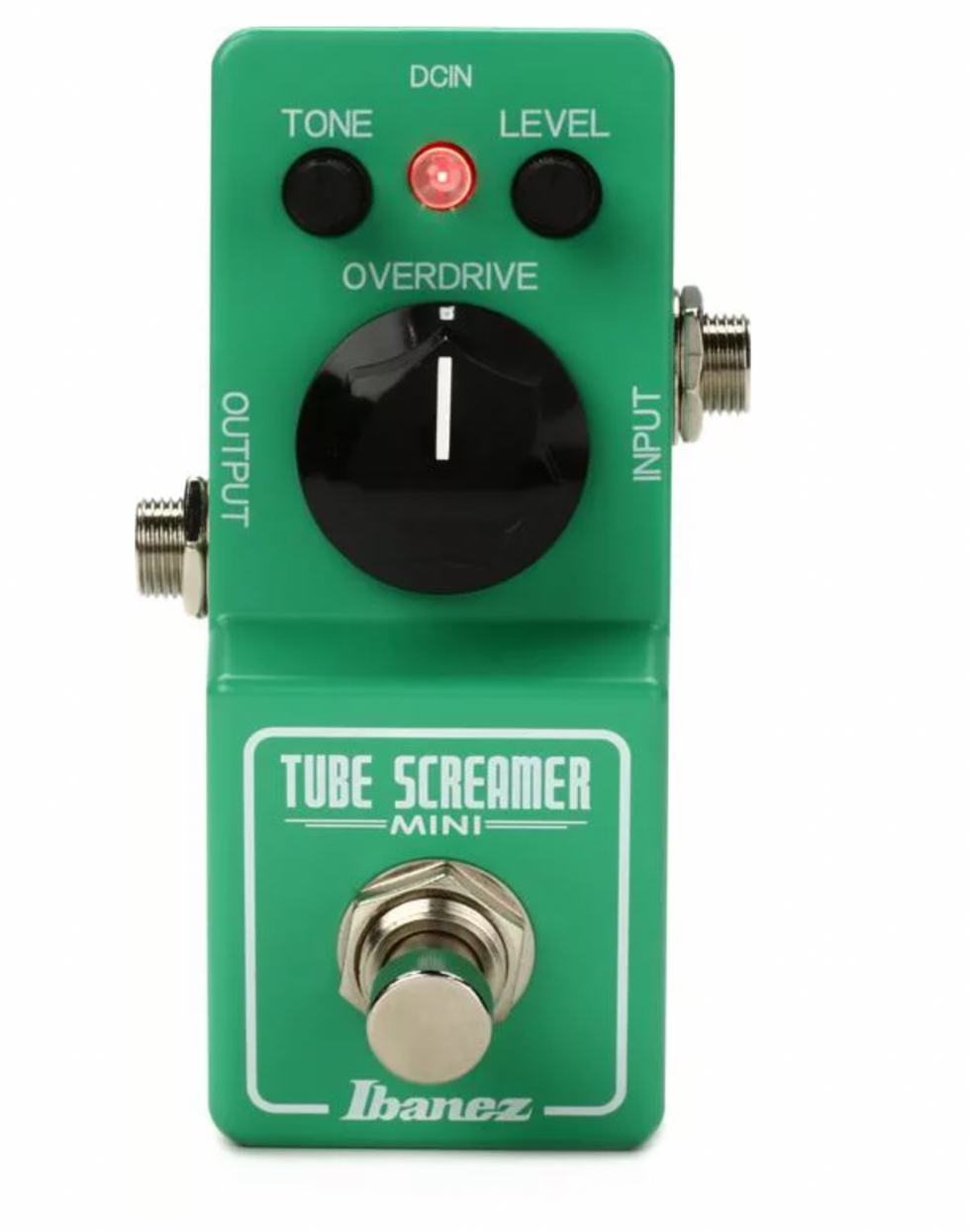 One of the most popular stompboxes of all time has been shrunk down to a mini-sized wonder. With an oversized drive knob and two smaller tone and level controls, this green monster aims to cop all the classic midrange tones of the original.
$79 street
Pro Co Rat 2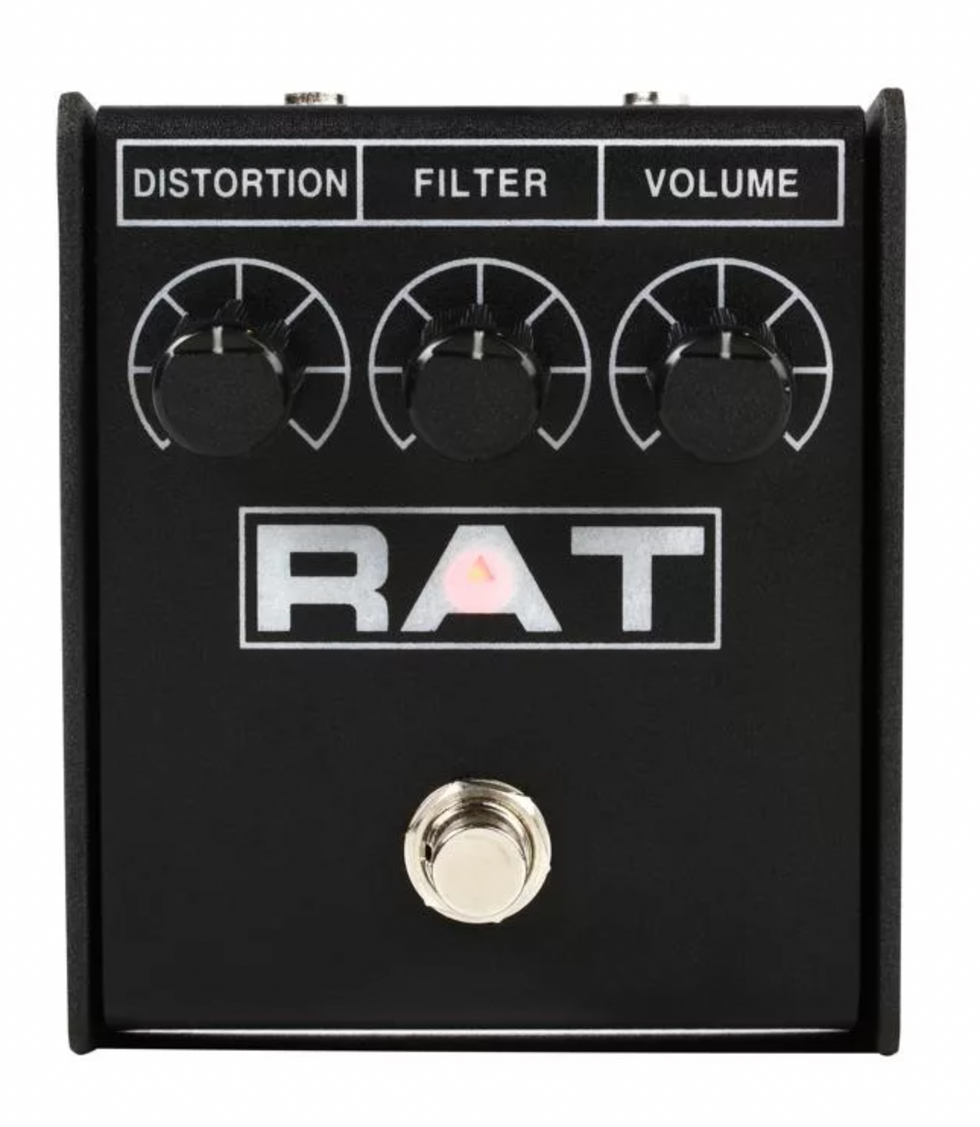 Is it a fuzz? Or a distortion? Or an overdrive? Well, thanks to the famous filter control, you can blur the lines between all the different flavors of dirt. It offers a totally analog signal path, glow-in-the-dark graphics, and the trademark heavy-duty enclosure.
$79 street
MXR Distortion+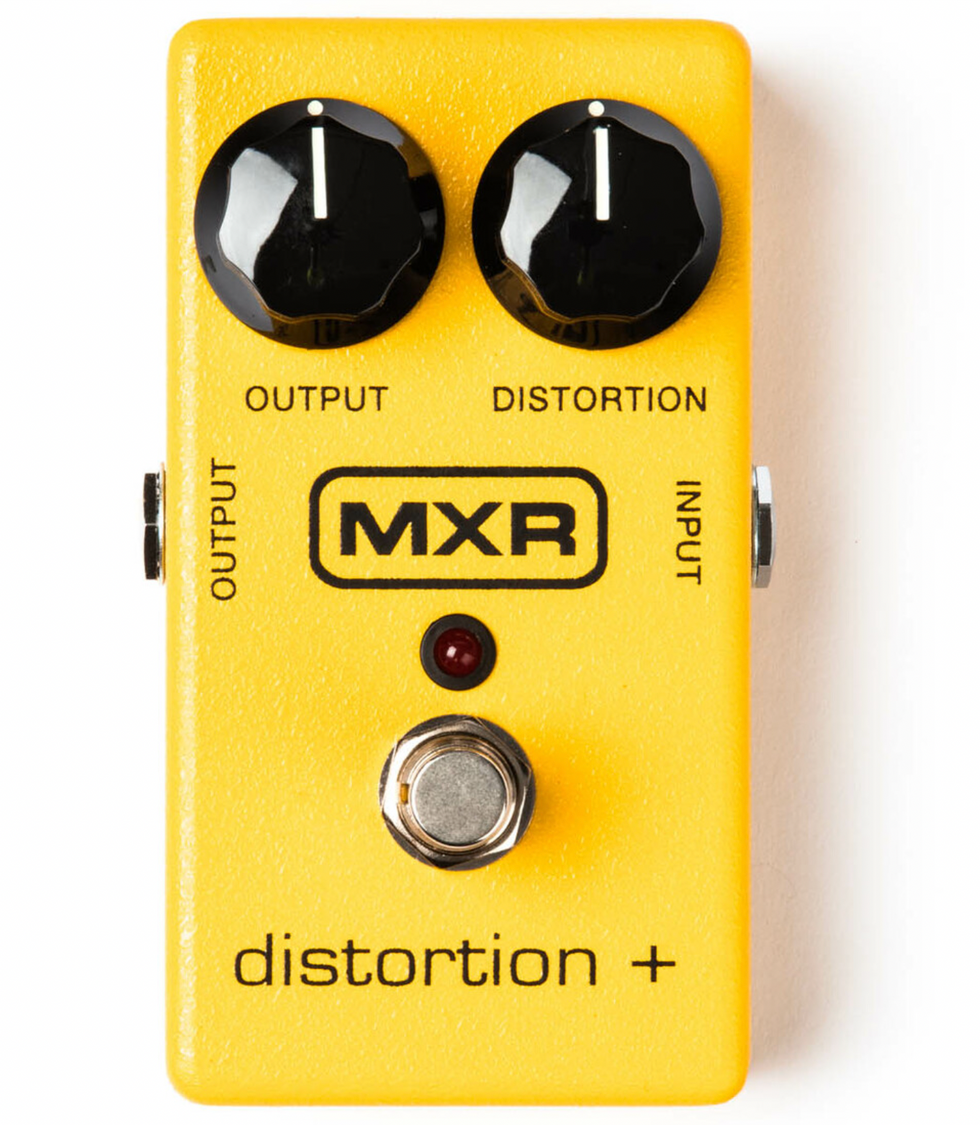 There's no mistaking that shade of yellow. This dead-simple setup offers output and distortion controls along with a vintage-sounding germanium clipping circuit that does everything in its power to blur the line between overdrive and fuzz.
$89 street
An all-new DarkRay 5-string bass featuring dark glass electronics, plus the latest collaboration with guitar virtuoso Jason Richardson.
DarkRay 5-String Bass

The all-new DarkRay 5-string bass unlocks a new range of sonic capabilities thanks to a growing collaboration with world-renowned bass accessory manufacturer Darkglass Electronics. Available in two new striking finishes, Starry Night, and a limited-to-100 White Sparkle. Starry Night will be available at retail while the White Sparkle is exclusive to the Ernie Ball Music Man Vault. The DarkRay 5 is all about tone and features a new 2-band EQ preamp designed specifically for this 5-string model. It offers three very distinct and useful tones: Clean, Alpha (distortion), and Omega (fuzz), each fully mixable via an onboard gain knob and blend control set to the player's preference. In addition, the original DarkRay 4 bass will be offered in Starry Night, Obsidian Black, and the exclusive White Sparkle, which is limited-to-25, and only available in the Vault.
Watch the video here: https://www.youtube.com/watch?v=5_1aRXY5fhY
Jason Richardson Artist Series Cutlass
The 2022 Jason Richardson Artist Series Cutlass guitar collection is the next evolution between the award-winning Ernie Ball Music Man design team, and virtuoso guitarist and composer Jason Richardson. For 2022, the Jason Richardson Cutlass is available in two exciting new finishes, Majora Purple and a limited Empress White. The Majora Purple finish features an exotic burl top, natural wood binding, all gold hardware, and is available through authorized Music Man dealers. The Limited Edition Empress White features a white sparkle finish, black hardware, and is limited-to-25 of each of the 6 and 7-string offerings. These limited edition Empress White instruments are available exclusively in the Ernie Ball Music Man Vault.
Watch the video here: https://www.youtube.com/watch?v=5mGsfNxn60M