Gain is fun in all its forms, from overdrive to fuzz, but let's talk about a great clean tone.
We're all here for one thing. It's the singular sound and magic of the stringed instrument called the guitar—and its various offshoots, including the bass. Okay, so maybe it's more than one thing, but the sentiment remains. Even as I write this, my thoughts fan out and recognize how many incarnations of "guitar" there must be. It's almost incomprehensible. Gut-string, nylon-string, steel-string, 12-string, 8-string, 10-string, flatwound, brown sound, fuzztone…. It's almost impossible to catalog completely, so I'll stop here and let you add your favorites. Still, there's one thing that I keep coming back to: clean tone.
I've had the luck and good fortune to work in the studio with Robert Cray, and it was the first time I watched how a human being could split the atom with tone so pure that you could feel it in your blood, not just your gut. It's a piercing voice like heaven's glass harmonica. Now, I've had fellow musicians turn up their noses when Cray is mentioned, but that's their problem. I love a saturated guitar—my Analog Man King of Tone cranked way up high in the clouds—but it's a power trip. I know it's scarier to get it right when down low and tight. Fearless Flyers tight.
It's not that I don't like distortion. I've chased saturated and singing sustain all my guitar life. I've experienced it all, from big amps with quads of Mullard bottles glowing brightly as they approached meltdown, to tweed combos turned up to a sagging and farting 12. There have been racks full of effects piled upon effects—hushing, squashing, squeezing, chorusing, echoing, and expanding my guitar's output like some Lego sound transformer. The good, the bad, and the relatively unknown. I even tried building my own amp line with a friend when I was 17 years old just to get what I heard in my head. But when I'm honest with myself, the stinging clean sounds of guitar strings are what move me the most.
When I started playing guitar, clean was about all you could get. If an amp started to distort or feed back, we worried that the amp might burst into flames.
When I started playing guitar, clean was about all you could get. If an amp started to distort or feed back, we worried that the amp might burst into flames. I didn't understand how it worked, but I learned fast. The instruments didn't ignite, but the sound did. That buzzing, clipping tone hid all my bad finger technique, and I was on my way, squealing and spitting fire from the speakers. The neighbor lady complained to my parents, so, clearly, I was doing something right. It was the power I was looking for in my young life. Clean tone was a thing of the past; long live the square wave on the throne of 16 speakers piled high above the stage.
Many of us have clamored for that thick distorted sound we've heard on records and in concerts. Guitarists still curate their collections based upon the building blocks we all discovered during our formative years. It started on the early rock 'n' roll recordings, when small combo amps got turned up loud to compete with the horns. Bluesmen dimed their amps on Chicago's Maxwell Street to be heard down the block—good for business. The Brits cranked it up a notch and we players took notice. To some degree, clean was being pushed out. Then, in 1978, "Sultans of Swing" and "Roxanne" came clean. Alongside the slow burning rise of metal, the chiming clarity of the guitar returned to the fray. I'm not trying to build a definitive timeline history of popular guitar sounds here. I'm just merely acknowledging that they ebb and flow. But I always come back to clean.
Even the apex of thick, fat, beefy tone—the PAF humbucker—was and is built for bold hi-fi tone. Its shimmering, articulate clean highs are often lost on period recordings or lousy playback systems. If you doubt it, listen to Michael Bloomfield's piercing tone on "Albert's Shuffle" found on the Super Session album. His contemporary, Peter Green, also made extensive use of the clean tones available from his PAF-loaded axe on seminal Fleetwood Mac recordings. Humbuckers can play sweet and clear. It's worth contemplating that some of the most revered guitar sounds ever committed to record were, in fact, cleaner than we remember. Don't even get me started with country music.
A lot can be said about practicing guitar with a frighteningly clean sound. Strip away the fuzz and echo and bask in the glory of that stringy, popping, slicing tone that will reward your progress but punish your carelessness. Even after all these years, I'm a sloppy player. But getting it right when all the distortion is put back in the toy box is a scintillating high you can be proud of. It's just a different addiction. The best part is that when you dial up the dirt again, it feels like flying.
An all-analog polyphonic amplitude synthesizer that alters the attack and decay time of any sound source without sacrificing the fidelity of the original tone.
Gloamer's attack function provides a pick-triggered volume swell: a cinematic "slow gear" effect that is smooth and controllable with variable timing from extremely fast to very slow. The volume swell cycle can be reset at any moment by muting, allowing players to craft bowed string-like lines and chords with ease.
Gloamer also features a powerful optical compressor that can add subtle punch or extreme sustain, helping to maintain a smooth volume swell effect even with very long attack times. A Volume knob controls loudness at the peak of the attack cycle, while a master Blend control allows players to layer an uncompressed clean sound in with the volume swell effect.
Additionally, when activated, Gloamer's Decay function allows notes to fade out once the attack cycle is complete. When the decay cycle is completed, an auto-reset function causes the attack to begin again immediately, as long as there is audio input. This allows you to create a wide range of undulating, asymmetrical tremolos at slower settings as well as pulsating stutter effects when using faster attack and decay times.
Pigtronix Gloamer | Volume Swell With Compressor | Official Demo
A newly designed koa wonder that packs a punch.
Incredibly easy to play. Well-balanced tone.
Not as visually stunning as other koa models.
4.5
4.5
5
4.5
Hawaiian koa has been a favorite of boutique acoustic builders for ages. It has a cool tone personality, somewhere between rosewood and mahogany. It can be used for both back and sides and for top wood, and it's beautiful. It's also pretty expensive. The good news is that Taylor's new 724ce is built with a breed of Koa that actually helps players save a few bucks.
How did Taylor pull off this trick? Well, back in 2015 Taylor formed a partnership with a tonewood company called Pacific Rim Tonewoods. The collaboration strengthened the forestry stewardship projects that are always a Taylor priority. It also allowed Taylor to cut the logs themselves, leading to discovery of a supply that wasn't as spectacularly flamed as traditional koa, but retained the sound the wood is famous for. The new wood supply enabled Taylor to build a koa instrument that sells for nearly $2,000 less than their normal koa offerings. Dubbed "select-grade," this new crop of tonewoods is now one of the foundations of the company's 700 series.
Koa Chameleons
In my experience, Taylor's guitars are usually impeccably playable. Sure enough, the neck on the 724ce is comfy and fast. It feels inviting and the 1 3/4" nut width lends itself to fingerstyle. The 724ce is built around Taylor's most popular body size, the Grand Auditorium, which in this case, features a Venetian cutaway that also opens up a lot of the fretboard for exploration. The neck is tropical mahogany and is capped with a West African ebony fretboard that goes well with the dark amber of the koa and the Indian rosewood binding. The guitar also comes with Taylor's Expression System 2 preamp.
When I first picked up the 724ce, two things stood out. One was how light and balanced the instrument felt. The other was the finish on the body. Normally, I associate koa instruments with deep, glossy finishes, but designer Andy Powers went for an extremely thin (2 millimeter) matte finish here. It's so thin that you can feel the pores in the wood, and the thin finish arguably adds to the instrument's liveliness. Another feature of the 724ce is the updated V-Class bracing, which Powers tweaked a bit to make the ends a bit stiffer across the back of the guitar. And at first strum, I could hear the pronounced midrange that is a Taylor trademark as well as airy top end. Together, the tone profile reminded me a bit of a modern, midrangey dreadnought with more focus. And though it doesn't have the headroom of a full-bodied dread or jumbo, it's balanced in a way that would fit in with a broad range of styles. When I played a bit harder with a pick, I could sense how the koa top and, most likely, the bracing tweaks widened the dynamic range, and enhanced the guitar's responsiveness.
The tone profile reminded me a bit of a modern, midrangey dreadnought with more focus.
Express Yourself
Taylor's proprietary Expression System 2 preamp does a fine job of representing the 724ce's detailed sound without enhancing the high-mid frequencies and harsh attack typically associated with undersaddle pickups. Taylor achieved this improved tone in part by moving the transducers behind the saddle. The sensors can also be adjusted with an Allen wrench, which means the pickup tone you hear isn't necessarily the tone your stuck with.
The Expression System 2 certainly makes performance more worry free. I recently worked a stage musical production that required a fair amount of acoustic work, so I brought the 724ce and plugged into a Line 6 Helix that fed the front of house. I didn't have much tone processing going on, but the raw sound from the board through the theatre was magnificent. I kept the guitar's tone controls mostly flat and ended up boosting the high end just a bit to cut through the band. And overall, the Expression System 2 did an admirable job.
The Verdict
The 724ce works, sounds, and plays almost exactly as advertised. The koa tones are complex and nuanced, with a little touch of mahogany midrange and maple sparkle that add up to a practical and satisfying balance. At $3,499 it's a long way from being a budget model, but if you're considering a koa instrument, it does allow you save a few bucks in exchange for a slightly less flamboyant look. As with all high-end tonewoods, the 724ce will likely sound much better after a decade of solid strumming. But even in its infancy, the rich tones are there.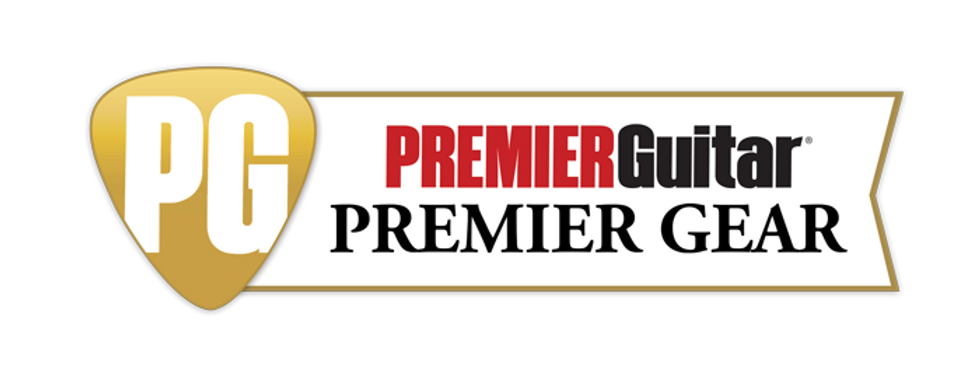 On his solo debut, the Nashville session wizard discovers his own musical personality in a soundtrack for a movie that wasn't, with stops in Africa and Mississippi hill country.
Kenny Greenberg has been Nashville's secret weapon for decades. He's the guitarist many insiders credit with giving the Nashville sound the rock 'n' roll edge that's become de rigueur for big country records since the '90s. It's the sound that, in many ways, delivered country music from its roots to sporting events.
Greenberg's list of album credits as a session guitarist, producer, and songwriter is as diverse as it is prolific and includes everything from working on Etta James, Willie Nelson, and Sheryl Crow records to shaping hits for mega-selling contemporary country artists Toby Keith, Faith Hill, Brooks & Dunn, and Kenny Chesney (who Greenberg also tours with on lead guitar). Greenberg's even been kicked in the leg by Jeff Beck! (More on that later.) So, while you might not necessarily know Kenny Greenberg by name, it's safe to say you've heard his guitar playing.
Since moving to Nashville in his teens, Greenberg's kept his dance card remarkably full working on records for other artists. However, with the release of his debut solo album Blues For Arash, the decorated session veteran has finally made a statement all his own—even if he didn't necessarily intend to.
Blues For Arash is a collection of songs that were intended for the soundtrack of a movie written and directed by Welsh-Iranian filmmaker Arash Amel. The film tells the tale of a West African musician who becomes enamored with the blues and finds himself on an odyssey through the Southern U.S. Unfortunately, the movie never quite got its production together and remains in a state of funding limbo, but Greenberg found an unexpectedly happy space within the project to create music that he feels represents his truest self as a player, and he quickly realized that these songs had the makings of a solo album.
Blues for Arash
TIDBIT: Kenny Greenberg recorded Blues For Arash at his own pace in his Nashville home studio, originally intending to make a soundtrack for a film by Emmy-winner Arash Amel.
Greenberg explains: "All my guitar player friends said, 'This isn't what we were expecting!' To me, it's really the kind of guitar music I would make for myself. I'm not really a shredder, anyway. I do a different thing."
Blues For Arash is a remarkably musical affair that shirks the fretboard histrionics that often characterize instrumental guitar albums by players with similar resumes. The album fuses African influences, exotic percussion loops, and field recordings with Greenberg's unique take on blues guitar in a way that's genuinely refreshing and as cinematic as one might expect of songs written to accompany a movie. The track "Nairobi, Mississippi" acts as the album's thesis statement and is a one-chord blues that features Greenberg's Mississippi-hill-country-blues-informed bottleneck guitar dancing with West African musician Juldeh Camara's brilliant nyanyero (a single-stringed fiddle) over an energetic African percussion loop.
From the ultra-lyrical slide playing on the opening track, "The Citadel," to the fiery, fuzzed-out lead work on "Star Ngoni," all of Greenberg's guitar on the album is rooted in the blues. The guitarist and songwriter confesses that despite the diversity of his credits, the blues has always been his home base: "Everything I do comes out of a weird way of playing the blues. So, we had the idea to fuse African music with the blues and I started researching cool beats and stuff that I could play blues guitar over, and I would come down to my studio with samples or loops, or I'd loop actual field recordings, and I would just play over them."
"We had the idea to fuse African music with the blues and I started researching cool beats and stuff that I could play blues guitar over."
Greenberg played most of the instruments on the album and edited many of its loops and percussion beds, but he did have some important collaborators, including multi-instrumentalist Justin Adams, who plays in Robert Plant's band the Sensational Space Shifters and has produced Tuareg/desert-blues greats like Tinariwen. Adams provided some of the raw material that Greenberg would throw his blues playing on top of, and the two would share ideas through email. "Justin was a good guy to call for an opinion on that African/blues fusion thing," says Greenberg, "and he's a very cool and knowledgeable guy about world music in general. I look forward to doing more with him."
Greenberg's key collaborator on the record is Wally Wilson, who he describes as a mentor and who he met while co-producing the live-performance TV show Skyville Live for CMT. "I met Arash through Wally, and we came up with this idea of the soundtrack being blues guitar, but with an African influence," Greenberg says. "Wally was very important in this process and co-produced the record." Wilson, who has never fancied himself a singer, even ended up providing the narrative-style vocals on "Memphis Style" and "Ain't No Way."
"Wally and I both love Howlin' Wolf and all the hill country blues. I had a cheap handheld mic in my room, and I was like, 'Put the vocal down so we have the general concept, and then we'll get a killer soul singer to come in and re-do these,' but it just had such a character to it! It has this lo-fi, non-professional vibe that just sounded right. It took Wally a long time to get on board with us using his vocals, but I'm glad he did!"
Kenny Greenberg's Gear
This Gibson Custom Shop ES-335 is a favorite for Greenberg, who, after nearly 30 years in Nashville, is as comfortable onstage in stadiums and arenas as he is in clubs and studios.
Guitars
Vintage Gretsch 6118 Double Anniversary
1962 Gibson SG Special with mini-humbuckers
Russ Pahl S-style
DiPinto Galaxie
Harmony Sovereign
Dobro-made National wood-bodied resonator
1952 Les Paul goldtop
Gibson Custom Shop ES-335
Jerry Jones Baritone
Jerry Jones 12-string
Fender Telecaster with Glaser B-Bender
Fender Jazzmaster
Novo Serus J
PRS Silver Sky
PRS DGT
GFI Pedal Steel
Amps
Fender Pro Junior
1958 Fender tweed Deluxe
Hime Amplification The Rockford
Vox AC30
Matchless HC-30
Magnatone Varsity
Marshall 20-watt
'50s wide-panel, low-power tweed Twin
Effects
Mythos High Road Fuzz
J. Rockett The Dude
Karma Pedal MTN-10
J. Rockett Archer
Universal Audio Ox Box
Boss DD-200 delay
Walrus Audio D1 High Fidelity Delay
Walrus Audio Slö reverb
Boss GE-7 Equalizer modded by XAct Tone Solutions (XTS)
Line 6 M9
JHS Colour Box
JHS 3 Series OD
Keeley Dark Side Workstation
Pedalboard by XTS
Strings, Picks & Slide
D'Addario NYXL (.010–.046 for standard electrics, and .013–.068 for slide)
Ceramic and glass D'Addario slides
Dunlop Tortex Teardrop .88 mm for electrics
Fender Mediums for acoustics
Beyond rolling with a scratch vocal for the final cuts, Blues For Arash has a wonderfully playful quality that Greenberg says was "totally different" from what he typically does in the session world. "I was like, 'I don't give a shit! I can play anything I want to play. I'm going to make myself happy with this!' The thing about the pandemic in Nashville is so many artists live here, and they were all off tour, obviously, and wanted to record. They wanted to put masks on and go in the studio and be careful because they couldn't go on the road. I actually worked my way through the pandemic—and I'm grateful for that—but when I had a day off, I'd come down to my home studio and work on these songs. It's what I really wanted to do with my own time."
Despite the massive arsenal of guitars, amps, and effects Greenberg has at his disposal as a top-tier session player (who PG once covered with a truly comprehensive Rig Rundown), he kept it to a few choice instruments and amps to craft the fabulously organic tones on Blues For Arash. The main guitars included his trusty vintage, stripped-down "players-style" Gretsch 6118 Double Anniversary and a custom S-style build by famed Nashville steel guitarist Russ Pahl. For the album's killer electric slide playing, Greenberg used a 1962 Gibson SG that he literally found in a garbage can and loaded with vintage mini-humbuckers, and a DiPinto Galaxie. A vintage Harmony Sovereign and a wood-bodied Dobro resonator guitar handled the acoustic slide work.
"Richard [Bennett] was the first guy that I saw use a Gretsch and it sounded like Duane Eddy, but modern. It had a real bell-like-but-not-bright sound. I immediately thought, 'I got to get in on some of that!'"
While Gretsch guitars have become a popular choice for pros in Nashville these days, that wasn't always the case. Greenberg caught the Gretsch bug from session guitarist Richard Bennett—another unbelievably prolific and important player/producer that you may know as Mark Knopfler's longtime right-hand man, who has influenced Greenberg's path tremendously.
"Richard Bennett played on my wife's [singer-songwriter Ashley Cleveland] first record and brought me in because I played live with her. Richard would hire me, and I'd be the second guitar player on sessions with him a lot, and watching him was like, 'Motherfucker, that is the way you do it!' Richard's Gretsch playing and acoustic playing were huge, huge influences on me. Richard was the first guy that I saw use a Gretsch, and it sounded like Duane Eddy but modern. It had a real bell-like-but-not-bright sound. I immediately thought, 'I got to get in on some of that!' Gretsches do a unique thing and I also really like them for distorted solos. Mine is not that bright of a guitar and it has this great upper midrange kind of twang that's somehow not a twang. I've got a couple of different ones, but that old Double Anniversary I use a lot. It was the first Gretsch I bought, and it's really good. I went down to Gruhn's and they had it on the wall for $600. It had the original pickups, but the finish had been taken off and the headstock had been repaired. So, it's a great example of a 'player's vintage instrument,' where it's got the old wood and the sound, but it's not $5,000. I just fell in love with playing it. Also, the Bigsby bar is huge for me."
Rig Rundown - Kenny Greenberg
For amps, Greenberg looked exclusively to the Fender realm to conjure Blues For Arash's lush tones. A '90s Pro Junior mated to a 4x12 cab, a black-panel Deluxe Reverb-style amp made by Jeff Hime called the Rockford, and a '58 tweed Deluxe all made important appearances. The tweed was even used to amplify and layer some of the acoustic tracks—a trick Greenberg picked up as a Neil Young fan. "Neil Young's playing is right up there at the very tip-top for me, and his acoustic sounds are, too. There's a record he made called Le Noise with Daniel Lanois, and I think those are some of the best acoustic guitar sounds ever. I'm never going to sound as raw as Neil sounds because when I'm playing on someone's record, it's a service for their music, so I don't get to go completely crazy. But I've always been the guy that gets called when they want it a little rough around the edges. I aspire to play as raw as Neil plays and intend to have it be as emotional as that. I always feel like, when I'm in the room with all these other amazing guitar players, that my playing is a little craggier and looser. That used to really bother me, but now I really like it. I never really spent that much time trying to be what I'm not. I used to try to pull off some super-clean Brent Mason kind of things and they would go 'No, no, we'll call Brent when we want that. You do the thing that you do!'"
Among Greenberg's numerous credits is his ongoing gig playing lead guitar for country star Kenny Chesney.
Photo by Jill Trunnell
If you sift through Greenberg's album credits—which is a full day—it becomes apparent that many of the records he's played on over the years telegraphed the rock-oriented direction popular country music ultimately took. However, Greenberg makes it clear that being "Nashville's rock guy" was never intentional.
"I grew up playing in rock bands and I moved here because I loved things like Hank Williams Jr.'s 'Feelin' Better.' I think it's Reggie Young, Hank, and Waylon Jennings all playing on that record. It's very homemade sounding and when I heard that kind of country guitar playing, I said, 'I want to do that!' But I'm really just playing the blues still, and I just fell into playing on some records. I wasn't trying to. And I never felt like I'd be a session player because I'm too imperfect, and I don't have versatile chops like some of those guys do. I just brought some good ideas to the table with my playing."
YouTube It
That said, Greenberg's still elated to be doing session and production work and proud of where he's landed. With the release of his first bona fide solo record, one might expect him to be looking back, taking stock of the journey, and ruminating on his many, many years in the business of making hits. However, when asked what songs and contributions he's proudest of, Greenberg stays in the present. "That's a hard thing for me because the last thing I did is always my favorite thing. I'm so excited that I got to just do something. The great thing about recording is you play with all these great different people!"
When pressed again, Greenberg points to his work on Hayes Carll's recent album, You Get It All. "My playing on that record feels like that's who I am. There's a blues solo on a song called 'Different Boats' that's really where I'm at. And the song from my record 'Star Ngoni' is who I am as a player. If I'm going to open up and really play, that's the way I play. And I would mention one other moment I'm really proud of: On my birthday one year, I did a version of Bob Dylan's 'Gotta Serve Somebody' with Willie Nelson. We played our parts live and Willie was in there with Trigger [Nelson's famous Martin acoustic] and that Baldwin amp he uses, and you could hear the radio station through the amp, and we sat there and played it together. That was huge. It was the best birthday a guy could have—playing a Dylan song, looking through the glass at Willie Nelson. I'm very, very aware of how fortunate I am to be doing this. I think about that a lot."
Playing with Jeff Beck is a kick!
Greenberg and El Becko: On a gig with vocalist and harmonica player Jimmy Hall, Hall's occasional boss Jeff Beck sat in, leaving Greenberg with an indelible memory.
There are quite a few parts on Blues For Arash that recall Jeff Beck's lyrical, fluid playing at its best, particularly Kenny Greenberg's vocal slide phrasing. It turns out Greenberg isn't just a massive Jeff Beck fan. He's had a remarkable run-in with the man himself.
"I've got a guitar that Jeff Beck carved his name into! Jeff came and sat in at a gig I was playing with Jimmy Hall, and he broke a string and played my guitar. Afterwards, he got a knife and ornately carved his name in the back of my Tele. How can you not be a fan? He's the most vocal guitar player there is! My other little Jeff Beck story is from that same night—it's the only time I've ever played with him—and we did 'Rock My Plimsoul.' We were playing that song, and he takes the solo. And, of course, it's the way he plays now—improv where you just can't fucking believe what he's doing. Then he looks at me to take a solo, and that's one of my favorite early Jeff Beck songs, and I actually know that solo note-for-note. So, I played his solo from the original and he looked at me, and he kicked me when I finished the solo! He reached out his leg and he kicked me, and I'm like, 'Alright! Jeff Beck just kicked me! This is a watershed moment I'm having!'
"I remember standing right next to him, and, of course, I'm nervous. He's like the greatest guitar player alive. He's a savant and just looks down at the guitar and fingers and taps on it, and then he'll use his thumb or his middle finger. It's just like a kid screwing around. I just watched him, and I didn't even know what he was doing, but it's a beautiful, wonderful thing to watch."