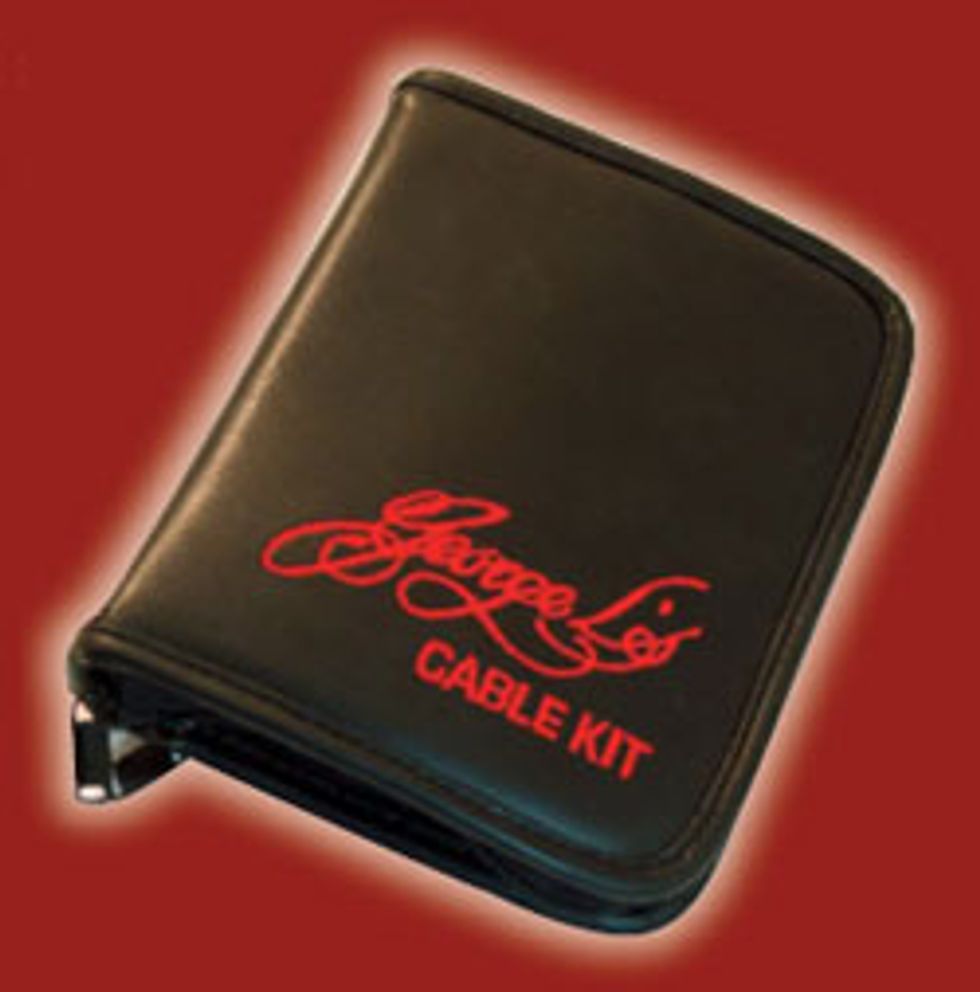 About a month ago, three of us traveled from Premier Guitar HQ to catch alt-country rockers, Wilco, and Nels Cline's prodigious use of effects inspired me to revisit the modest pedalboard I had put together. Keep in mind, I'm no Nels Cline [obviously – ed.], so I quickly weaned myself down to a couple of overdrives, a chorus, delay, tuner and a power supply. Once I was content with the order, it was time to start thinking about good cables.
While at Summer NAMM, I ran into Kimberly and Leesa from George L's, and they hooked me up with the new George L's Cable Kit. It comes equipped with stress relief jackets, cable checker, cable cutter, a sweet little screwdriver that looks like one of their plugs, and two cable keepers – the little Velcro bands that keep your cables tidy. This is all housed in a leatherette case that has additional room for batteries, strings, string-winder and whatever other small items you might need. If you have your tuner mounted on your pedalboard, this could easily carry all of your gig-essential fiddly bits, freeing up those tiny guitar case compartments for extra picks and contraband.
If you have ever rolled your own with George L's cable, you know how easy it is, and how the cable checker seems almost superfluous when making cables, but it sure is handy when chasing down a bad connection after tripping over your rig. The ability to quickly shore up an ailing pedalboard or instrument cable is invaluable, making George L's Cable Kit a must-own.
---
George L's
$63.95
georgels.com