BSM Ritchie Blackmore and Rory Gallagher Products
BSM is releasing the Ritchie Blackmore treble booster and Rory Gallagher stompbox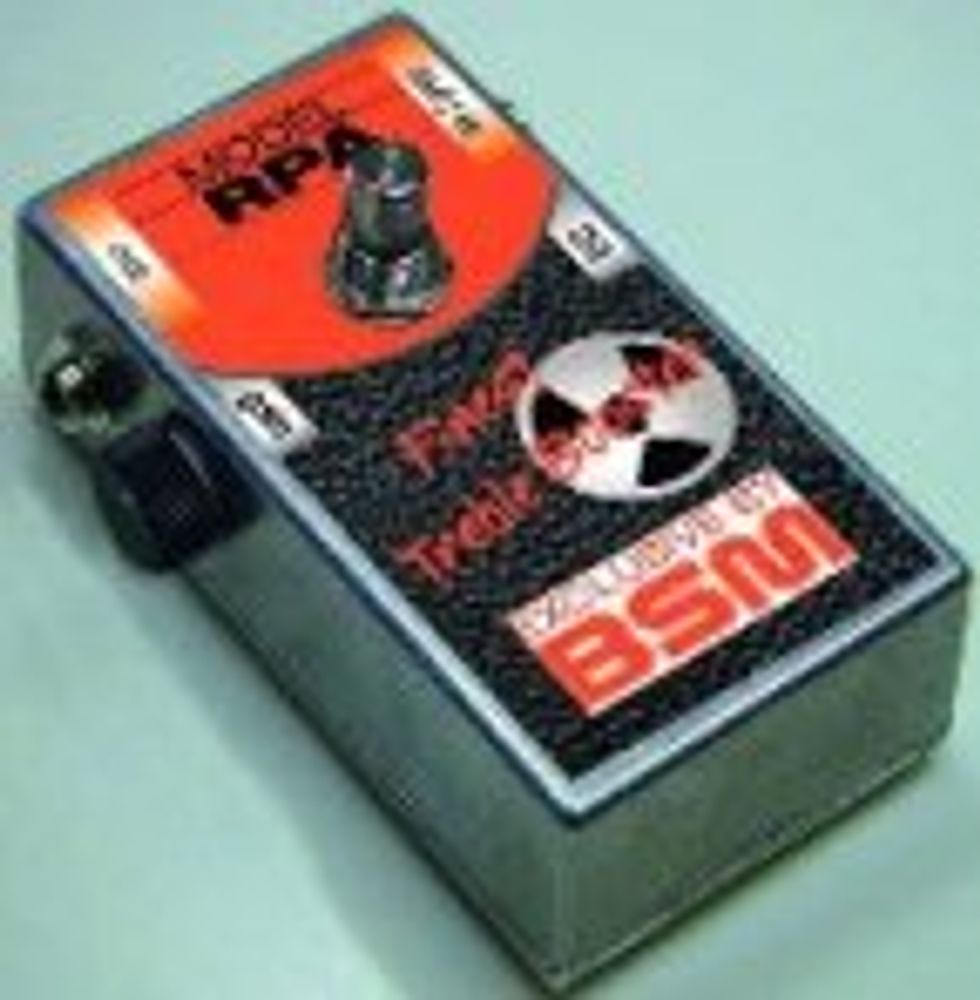 Frankfurt, Germany (March 25, 2008) -- BSM is releasing two new products this month (March): the "RPA" stompbox and "RG" Treblebooster. The RPA (Ritchie''s Pre Amp) is a Ritchie Blackmore model, and the RG is a Rory Gallagher model.
The RPA (right) emulates Ritchie''s AIWA reel-to-reel tape recorder preamp and the high-pass treble booster function from Blackmore''s hot-rodded Marshal Major amp. By combining these two, BSM aimed to get Ritchie''s post-1974 sound with any standard amp. It features a GAIN and an EQ control to balance it for use with different amps and pickups.
The BSM RPA model was officially released at Musikmesse Frankfurt. MSRP is 280 Euros (around $438).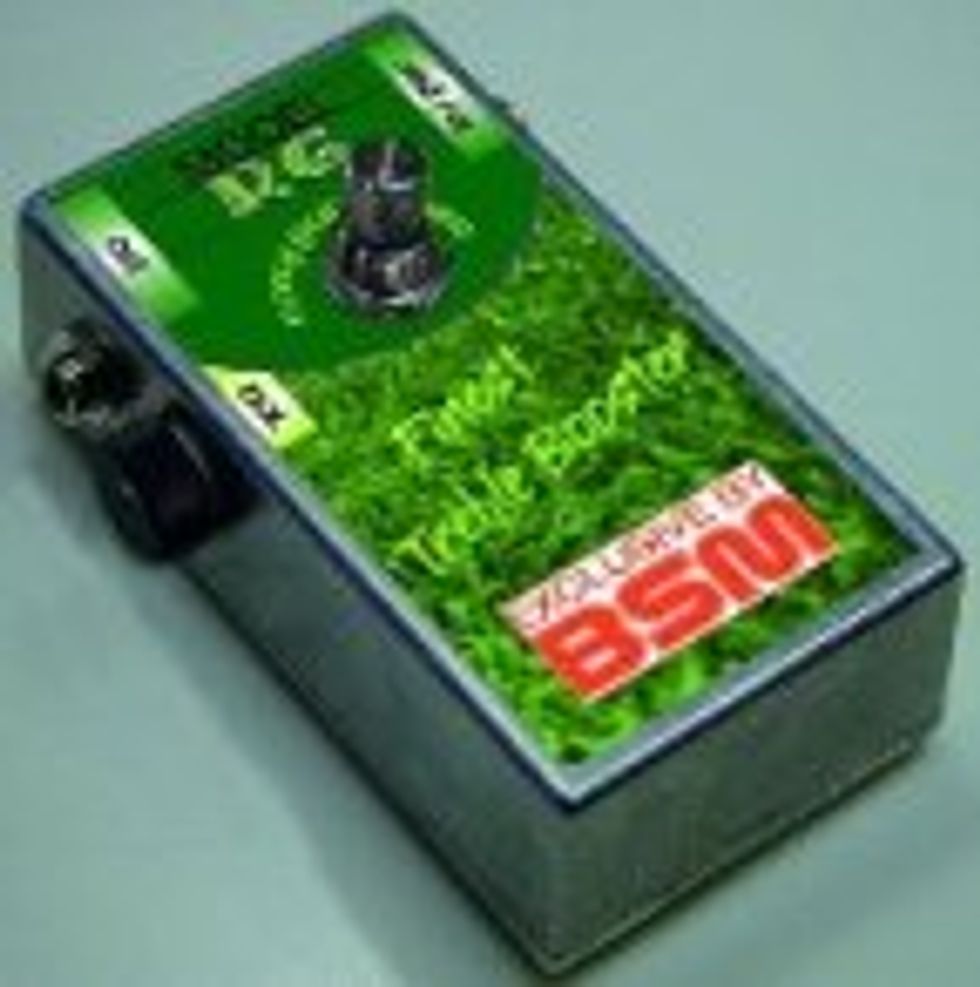 BSM is also selling the BSM RG "Rory Gallagher" tribute model (left). The "RG" is based on the HS-C Custom model, modified to nail Rory Gallagher''s signature tone, heard on his famous recordings "Big Guns" and "Lonesome Highway." Compared to the HS-C Custom, the Rory Gallagher tribute model is made to offer more gain, allowing more punch with a good crunch. This model also includes the same volume control -- like the Blackmore trebel booster modification. The Gallagher sound can be achieved when dialed about halfway. MSRP will be 215 Euros ($336).
For more information:
BSM