I have an amp that's been sitting in the closet until recently
 I have an amp that's been sitting in the closet until recently. It all began as I was in need of a bench amp, so I bought this a year back, based on a fond memory of those tiny Gallien Krueger 250ML 50-watt combos from the late '80s, early '90s. I hopped on eBay and found a GK ML/S 100-watt head – which was also made as a combo, although I had intended to find an ML/E which has built-in/adjustable delay/chorus. When I first received it, I plugged it into a 4x12 cab and it was real wimpy but loud; I thought that was just how it was, and that maybe it would be a pedal amp.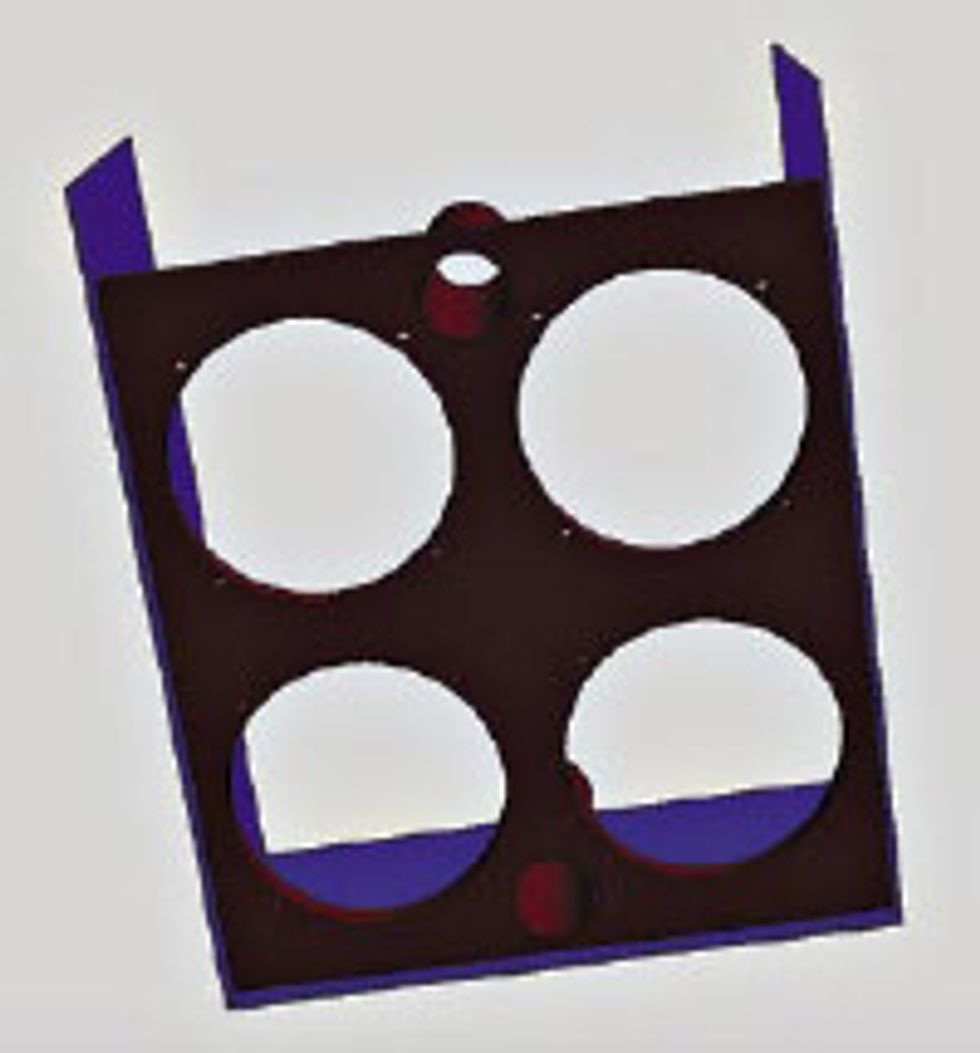 I planned on building a tiny combo out of it and started looking for some speakers. I sketched me up baffle boards to cut on the CNC. I started comparing specs of a Celestion Vintage 30 12-inch as my benchmark – having a frequency range of 70 - 5000 Hz – with that of various 6.5 inch speakers.

The GK is a 100-watt head, so I needed speakers that could handle it; I initially thought of 2x6.5 speakers, then opted for 4x6.5. The combined wattage equaled 300+ watts total, so I figured we'd be safe. Keeping with the mini GK theme, I used two Eminence Legend 675 speakers – built for small amps, rated at 75 watts, with a sweet midrange and frequency range of 180Hz - 4.5kHz. The other two I selected were Goldwood 6.5 woofers, with a freq range of 60 - 3,000 Hz, rated at 90 watts and they pumped up my low end nicely. The test was to see if we could get four 6.5s to sound anywhere near that of a single 12. The funny thing was that all four speakers cost the same as the Vintage 30 – roughly $110.

Keeping with the GK metal cabinet theme, I planned to dig up some light gauge steel and have it bent to create the bottom and two sides. Being a budget project, I was calling in favors and willing to use remnant materials to build it. My buddy Scott scavenged up some ¼" aluminum diamond plate, so bending it became out of the question, but the cool factor skyrocketed, so we cut three pieces for the bottom and two sides. The front and rear baffles were made from MDF with pine braces which connected the front and rear.

We were blown away; first, I found the wimpy gain problem was a cold solder joint on the input jack – once it was fixed, the ML/S had gain for days! I couldn't believe how loud the "LMF" was and tonally, compared to a 1x12 combo, it hung in there just fine, and even bigger in our ears. Clean tones were beautiful and it didn't fart out as I had worried.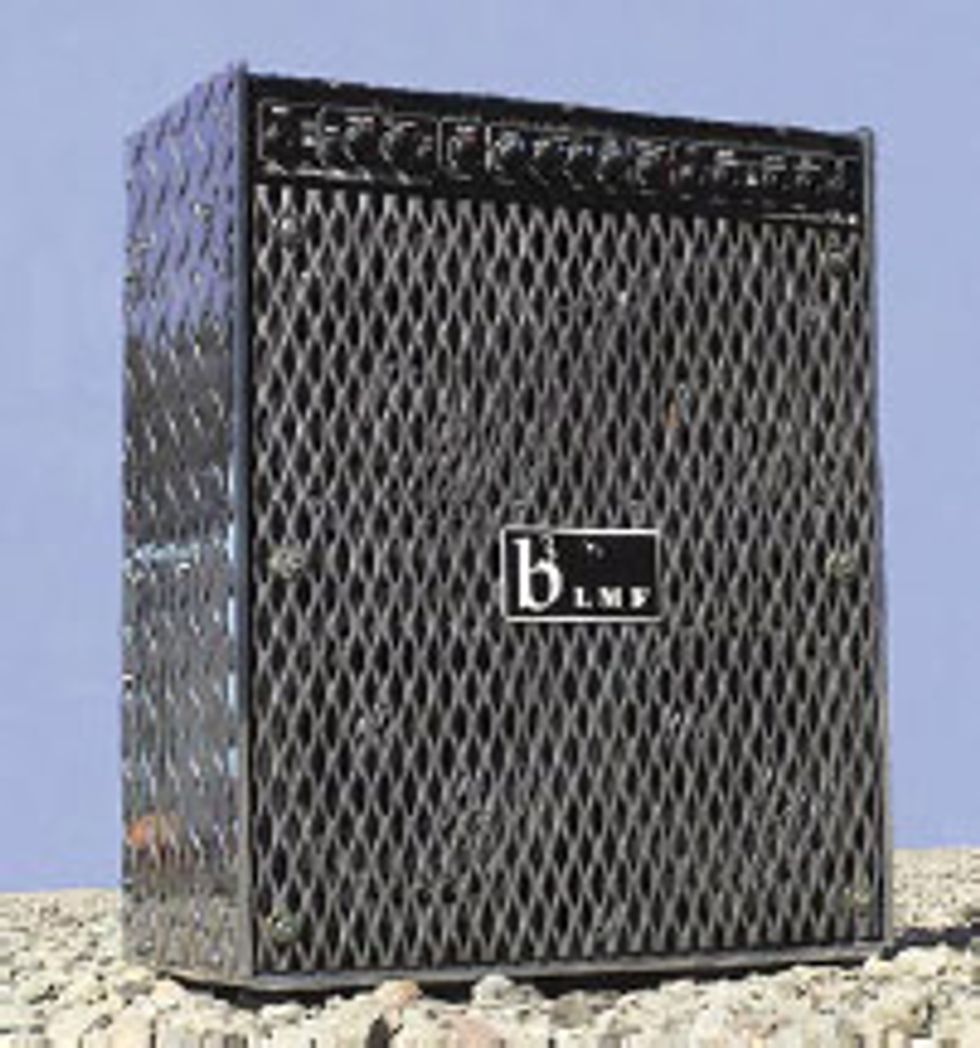 Bear in mind the entire cabinet is only about 14" square and 7" deep, although with the extra mass of the aluminum and the magnet size of the speakers, it now probably pushes 40 to 50 lbs, like a stout mini fridge. But all in all, it was a fun distraction on a tiny budget.

The best yet has been sending the preout into a Yamaha SPX90, set for a 280 mill slap back, fed into the return on a Randall MTS 18-watt 1x12 combo; the two together could handle any job clean and easy. Talk about a fun day in the shop. It all makes me feel like the Mythbusters guys, tinkering with ideas – I guess it just goes to show that size doesn't always matter and some pretty hip things can come in small packages. Not to mention, it's fun to do something for yourself now and then to inspire new creations.



---
Gene Baker
Any questions or comments visit www.finetunedinstruments.comwww.meangene.org or email me at info311@verizon.net Fine Tuned Instruments LLC, home of b3 instruments.