Eminence Red Fang 12" Speaker Review
Eminence''s Red Fang, from the Red Coat line, brings the British sparkle.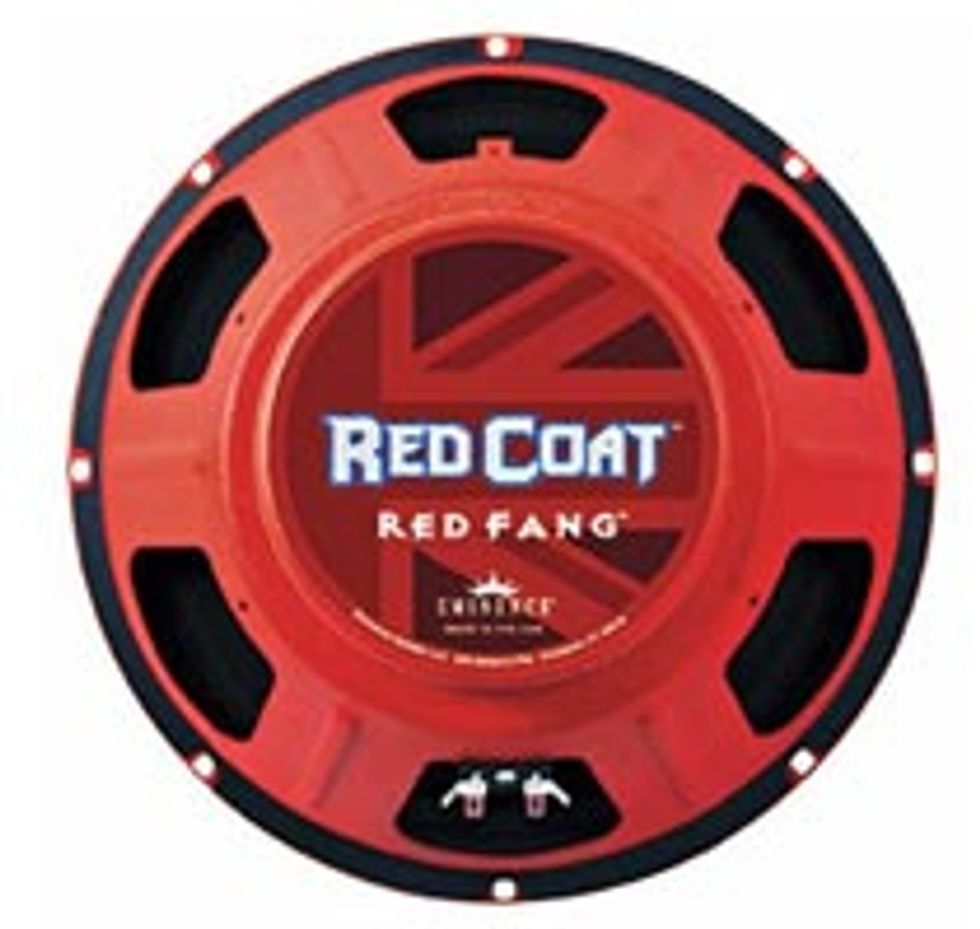 For a good ol' American boy, born in the Midwest and raised on mostly corn and corn-based products, I've always had a certain fascination with all things British. I grew up watching Monty Python, spent my college years studying Shakespeare and even went as far as dating a British girl (not recommended).
So when Eminence sent over their 12" Red Fang speaker – a model in their British-inspired Red Coat series – I was excited to be transported back to a time when mop tops were in and alnico was king. I dropped it into a 1x12 cabinet and paired it up with a low-wattage, EL84-powered head to do my best impersonation of a Manchester pop combo, circa 1961.
After spending a few hours noodling and generally harassing the neighbors with Kinks riffs, several things became apparent. There was plenty of warmth to be had, and the midrange was smooth but surprisingly more understated than I expected. The real news was in the high-end – sparkle freaks will rejoice when they hear the Red Fang in action, as the alnico construction imparts a sweet chime to everything. While the highs could get a bit sharp when playing in the neck and leaving everything wide open, it's definitely something that will mellow out with age and time, leaving you with the perfect speaker for adding shimmer to your mix. The low-end was chunky and thick, and did a great job of balancing out those highs. If you're looking for something with more midrange punch, Eminence offers several other models in the Red Coat line that will satiate your appetite. But if you're looking for a speaker that will excel in a range of applications, from classic British blues to pop, you'll want to test this offering inspired by our friends across the pond.
Rating...
 
Our expert has stated his case, now we want to hear yours. Share your comments and ratings below.