30 pedalboards used by Premier Guitar readers
"Robertson is a full-time musician who splits his time between studio work and filling in on live dates. He says, ""I do a lot of sound effects like airplanes and violin tones, car chases, little stuff like that."" He uses a Korg Tone Works AX3000, Ibanez DE-7, Electro-Harmonix Pulsar, Modtone Stutterkill, Line 6 DL4, Boss TU-2, Biyang Phaser, and a Snarling Dog Bass Wah (""cause I like the lows""), all run through a Hughes & Kettner Redbox run straight into the soundboard or his amp rig."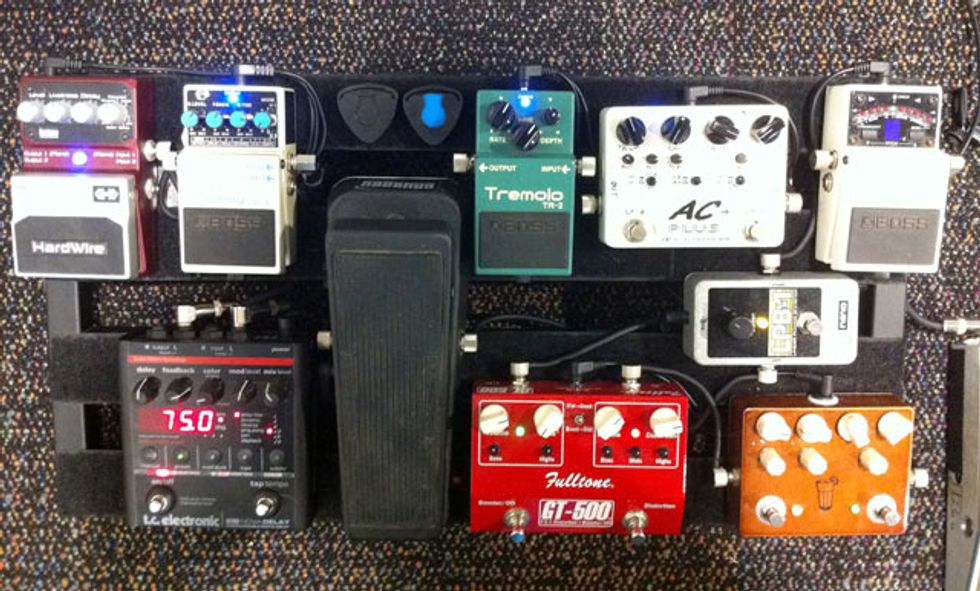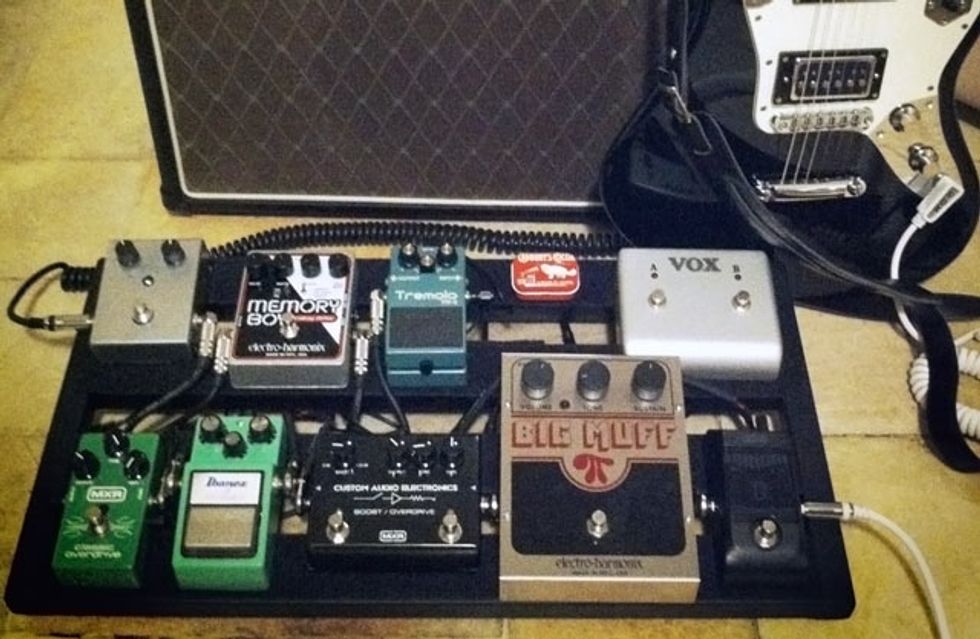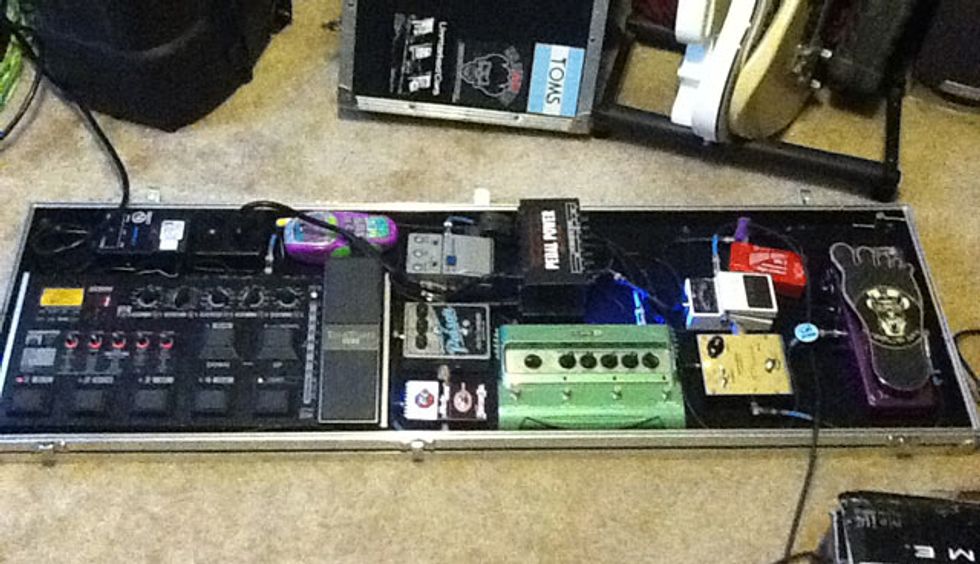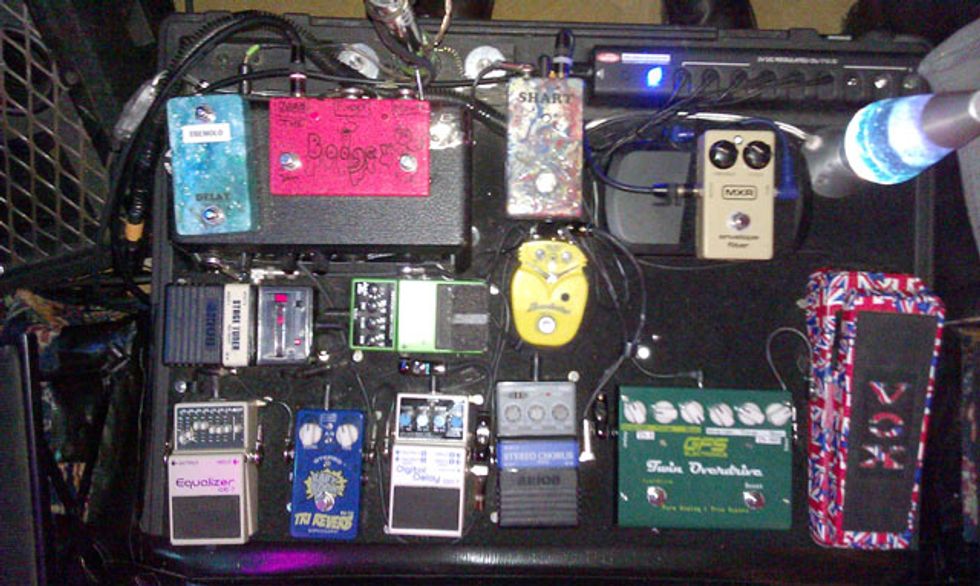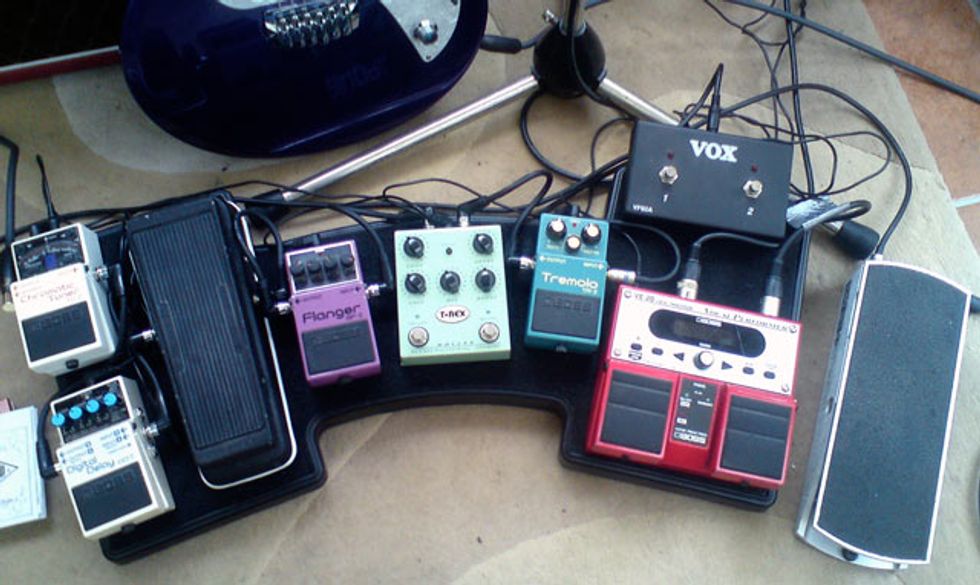 Submit your photos and captions to rebecca@premierguitar.com to be included in our next pedalboards gallery. If you've already submitted your photos, there's no need to resubmit, just keep an eye out for a future gallery.