30 pedalboards used by Premier Guitar readers
"Lanier says he mostly plays at church with this board he calls, ""simple and to the point."" The signal chain is a Fulltone Clyde Deluxe Wah, Fulltone Full-Drive 2 mosfet (main dirt), Fulltone GT500 (""for when I want more""), Way Huge Aqua Puss (""set for a good slap back""), TC Electronic PolyTune and a Visual Sound 1Spot for power, ""all of which add up to a tonal punch to the ears."""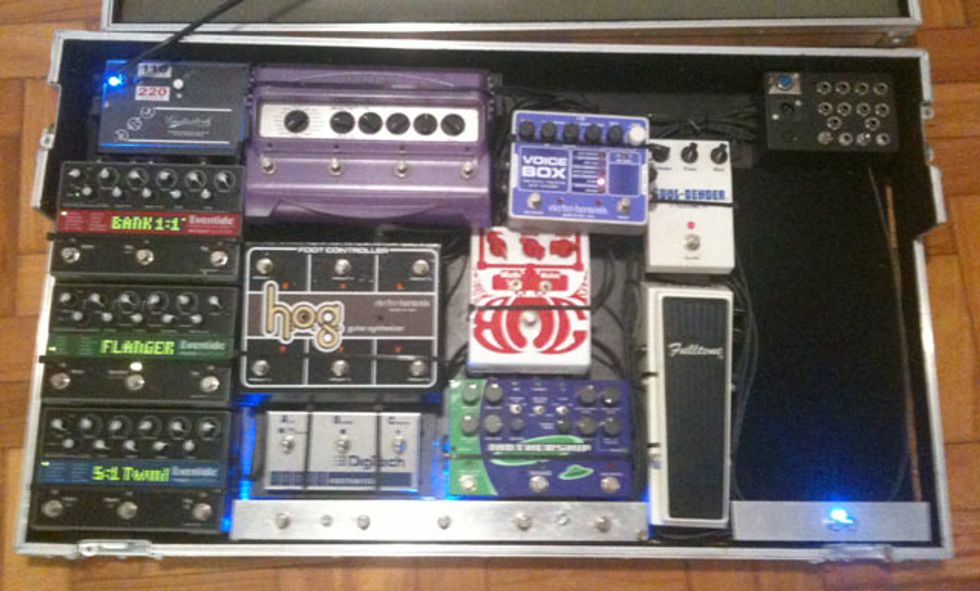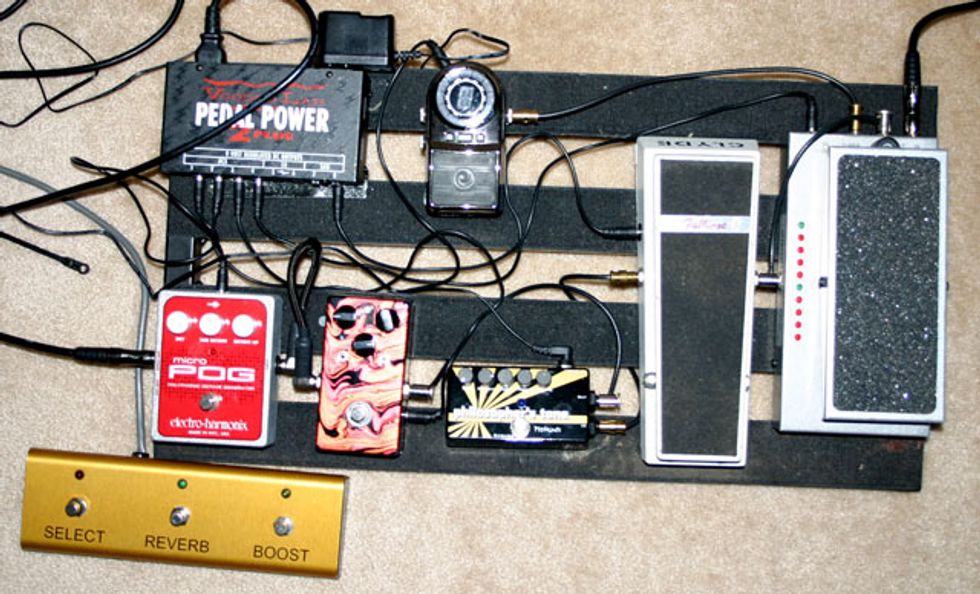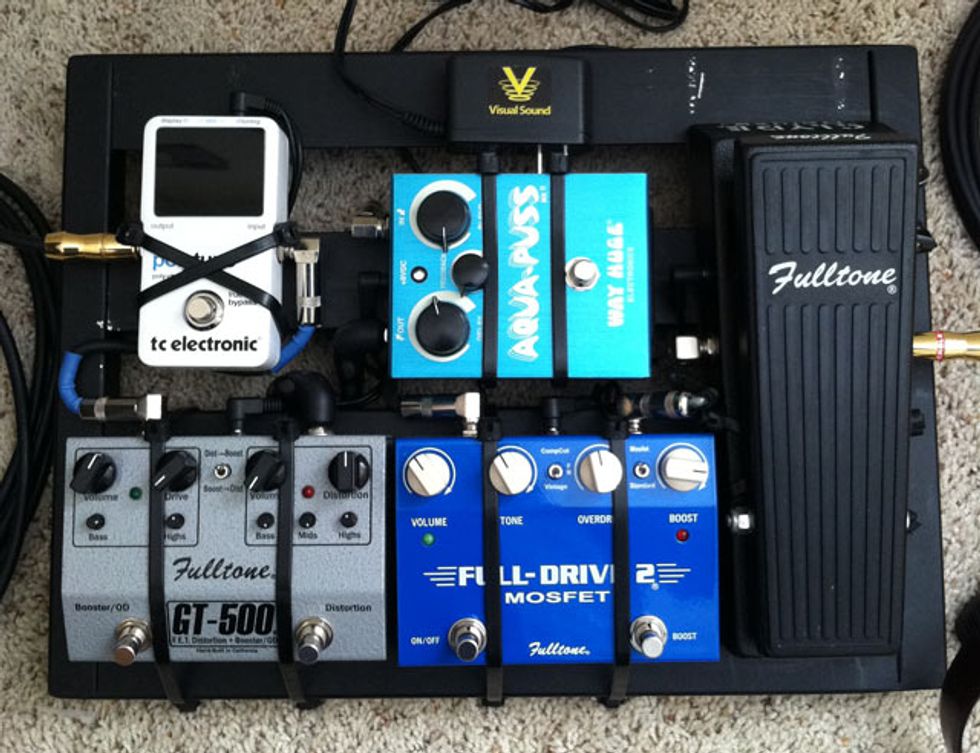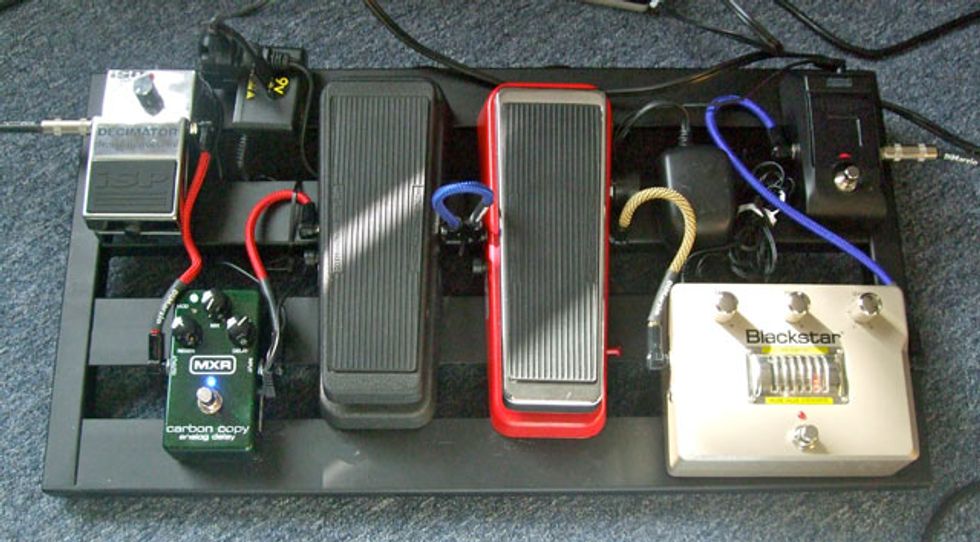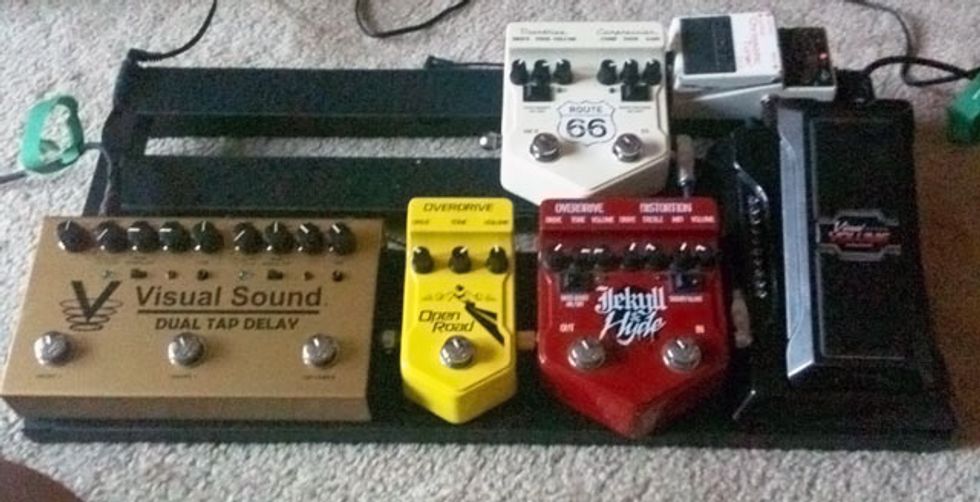 Submit your photos and captions to rebecca@premierguitar.com to be included in our next pedalboards gallery. If you've already submitted your photos, there's no need to resubmit, just keep an eye out for a future gallery.